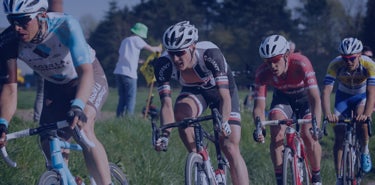 Branding the world's largest bike manufacturer, Giant Bicycles
An interview with the team behind Giant Bicycles brand
Branding the world's largest bike manufacturer, Giant Bicycles
An interview with the team behind Giant Bicycles brand

Sean O'BrienMarketing Communications Manager

Jolie HersheyVisual Space Manager
Tell us about your role(s) at Giant and where you fit into the brand initiatives at the company.
SO: My name is Sean O'Brien and I'm the Marketing Communications Manager at Giant Bicycles USA. My role is to lead our digital marketing and brand communication efforts, including our go-to-market strategy, social media, and video production.

JH: I'm Jolie Hershey, Visual Space Manager at Giant Bicycles USA. I coordinate our Retail Partnership Program, designing stores and creating assets to enhance the customer experience provided by our retailers.
Because Giant is the world's largest bike manufacturer in the world, you have unique branding challenges, especially when compared to the many small, bespoke bike brands out there. What are those challenges and how do you position accordingly?
SO: As the largest bicycle manufacturer in the world our goal is to create the ultimate cycling experience for riders of all types. That's a large and important goal, and one we take very seriously. Our ability to reach cyclists of all ages and all experience levels with products tailored to their needs is certainly more challenging than focusing on one small sector of the market, however it's also much more rewarding. Ultimately, I'm a cyclist and I believe in the transformational power of the bicycle, so having the ability to spread that passion to everyone seems more like an opportunity than a challenge.
Giant is one of the few global bicycle brands that relates to every type of bike rider - from family to commuter and up the food chain to pro cycling. How do you balance this all under one brand?
SO: It starts at the very top, with our company mission of providing the ultimate riding experience to all sorts of riders all around the world. It's followed up with unrivaled experience in manufacturing and decades of constant refinement and never settling. We're also fortunate to work with some of the very best athletes in the world – literally world champions – who provide important feedback that guides product development. Finally, we "serve the food that we cook." We own and control the entire manufacturing process, from having our own aluminum foundry to weaving our own proprietary composite carbon fiber. All this expertise allows us to identify the needs of each cyclist and offer them the very best product using the best technologies at great value.
We want the world to experience the incredible freedom, camaraderie, culture, and personal development that cycling offers.
Can you share with us the words or phrases that describe the brand from the company's perspective? What emotions and adjectives are you aiming for?
SO: Passion and energy. Cycling is a transformational activity and it often feels like a true calling to spread the word. We want the world to experience the incredible freedom, camaraderie, culture, and personal development that cycling offers.

JH: Giant's mission statement is "to inspire passion for cycling by creating the ultimate experience for all types of riders, all over the world." At Giant USA, we embody that mission with a team of diverse cycling styles running the gamut from masters and former pros to casual riders and bike commuters.
What roles and individuals drive the Giant brand from within the company?
SO: What may be surprising is the dozens and dozens of hands that touch each bike along the manufacturing process. Pulling together and working as a team during each step of the process is absolutely mandatory to create the ultimate cycling experience. This also holds true at our offices at Giant USA.

JH: Each person plays a critical role in realizing the vision of being the best retail support organization in our industry. It's a high-performance environment with a very horizontal management structure and lots of idea-sharing across the entire organization.
My wife and her fellow female bike riding friends really appreciate the Liv brand. How did this come to be and briefly tell us how the Liv brand initiatives are unique.
SO: Liv is a cycling brand completely dedicated to women and designed specifically for female cyclists. This focus started from the ground up, with each bicycle being built around our 3F (Fit, Form, Function) design philosophy that takes into account physiological traits of women. These aren't men's bikes resized for women, or "unisex" bikes, these are bikes built from day one around the needs of women. This philosophy carries over to how we market and support the brand. We want to provide an inclusive, welcoming, supportive environment where female cyclists of all kinds can be inspired and excel.

JH: Bonnie Tu, current chairperson for the Giant Global Group founded Liv with an eye towards creating something special in the marketplace and in the world – a female driven brand with the goal of creating greater harmony and peace by encouraging more women and girls to ride bikes.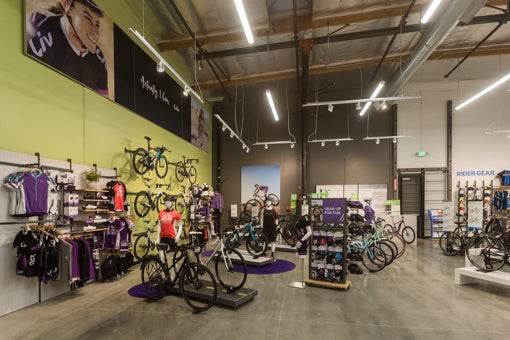 How will your role change in the next 5 years?
SO: Fundamentally, it will still be rooted in sharing the wonderful attributes of cycling with U.S. cyclists. Of course, I anticipate there will be incredible new ways to tell that story; new technologies to enhance the experience, and new communities to engage with.

JH: As our Retail Partnership Program grows and the retail landscape continues to change, my role will evolve to ensure that we are creating outstanding retail environments and compelling resources for our dealers. I expect, too, a great focus on marketing at retail, connecting all of our messaging across all platforms.
Who came up with the Giant name and what was the logic behind naming it Giant?
JH: The name comes from (3) kanji characters : 捷(Jie) 安(An) 特(Tè), meaning Fast, Safe, Special.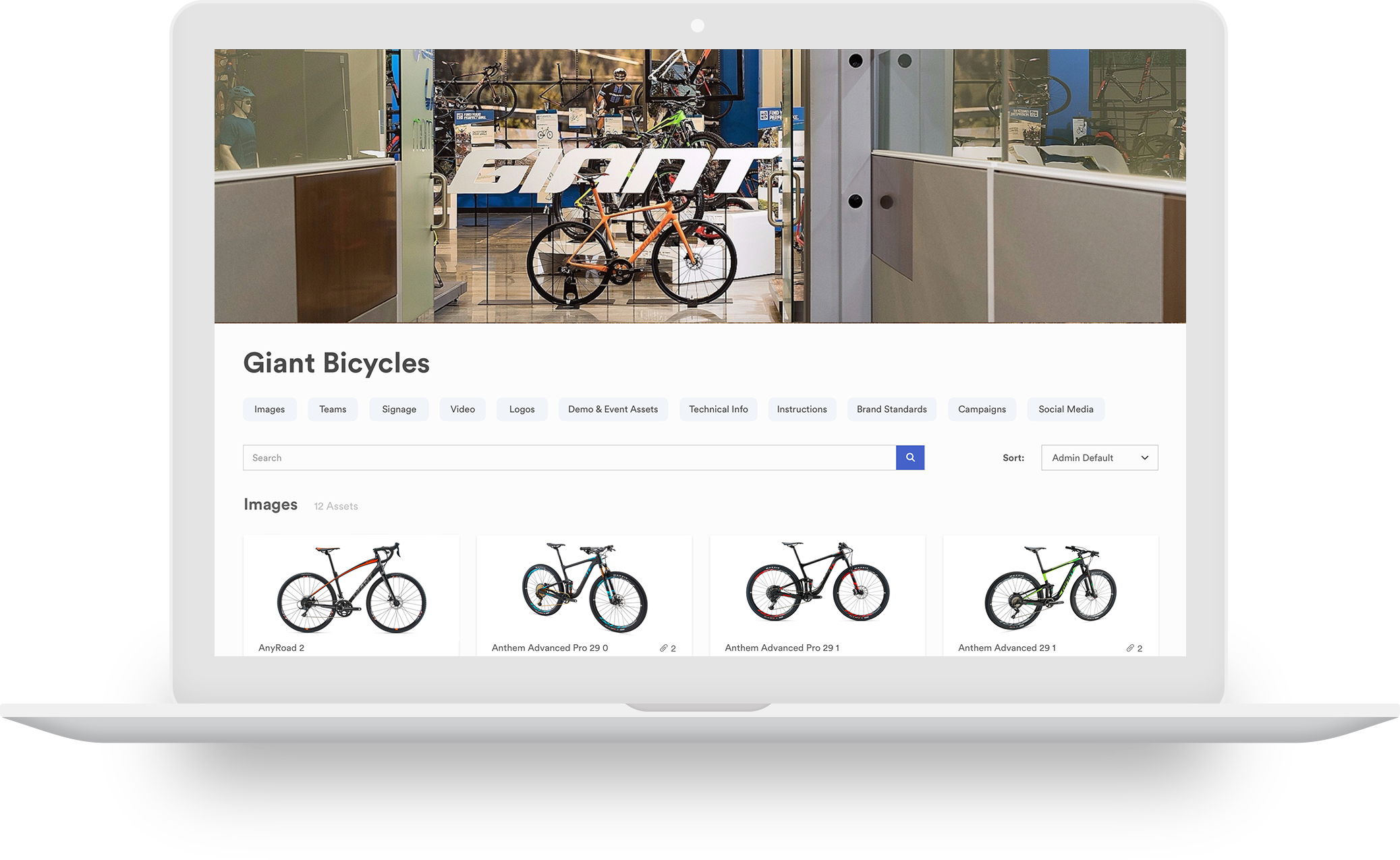 What other brands do you think are at the edge of innovation when it comes to consumer branding - outside of pedal sports?
SO: It's very interesting to see what Tesla is doing in the retail space, elevating the car buying experience and finding new ways to tell their brand story in a compelling, unexpected way.

JH: The shoe brand Tieks has built an almost cult like following selling really only one shoe, in a variety of colors and patterns, exclusively online.
In your opinion, what's the hardest part of getting the brand message out to bike retailers?
JH: One of the biggest challenges for retailers is managing all the messaging that comes from the brands they sell; the retail space can be very visually "noisy" and message-heavy. We try to find new & inventive ways to make a statement without further crowding the consumer space.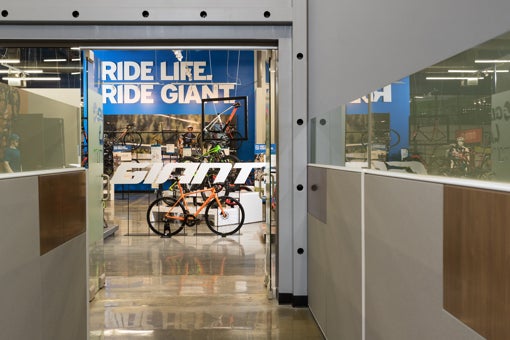 How are new Giant employees introduced to the brand and how are they encouraged to live in it?
SO: Giant Bicycles USA runs a retailer education program, Giant Retail Academy, which new employees are encouraged to participate in, either online or in-person. Most of us are already cyclists so it's not hard to encourage us to take advantage of the employee demo program, monthly group rides & generous employee discount. Near our office there are a few iconic rides, which new employees are invited to complete while carrying beverages for the group as a rite of passage. We ride bikes and have fun whenever we can.
Tell us about how Giant works with the Sunweb and Liv pro teams to promote the brand in the context of pro cycling. How much lift does the Pro Peloton exposure give the Giant brand?
JH: One of the cool advantages of sponsoring pro teams is the option to have some of the world's best cyclists use our gear. Team Sunweb tested our new Neos Track GPS computer for months as the product was being developed and provided invaluable insight, which was incorporated into the final product. The Giant Factory Off-Road Team has tested our best-selling off-road footwear styles in muddy and wet conditions all over the world.
Last question! Have you met Michael Matthews and Tom Dumoulin? Do you think they'd be game to go in a group ride with the Brandfolder team?
JH: Ha! Wouldn't we all love that. We'll keep you posted on this one.