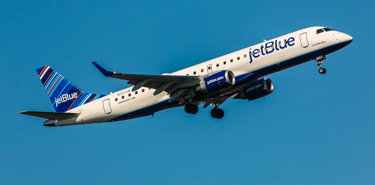 How JetBlue Inspires Humanity Through Brand
An interview with JetBlue's Brand Manager
How JetBlue Inspires Humanity Through Brand
An interview with JetBlue's Brand Manager

Nicole TothBrand Manager
Please tell us about you and your role at JetBlue.
I'm the Brand Manager at JetBlue Airways, where I lead a team of six brand strategists and project managers. Our team focuses on both marketing operations and brand strategy, across our digital, airport, and inflight channels.

I've been at JetBlue almost five years. Before becoming Brand Manager, I helped launch our new co-brand credit card as part of the Loyalty team before moving to the Product Development team to launch our Mint business class service.
What sort of emotions does the JetBlue brand try to evoke?
JetBlue's brand, like everything we do, is based on our core values – safety, integrity, caring, passion, and fun – and on our mission, inspiring humanity. We tend to be playful and cheeky in our copy and design, reflecting our fun value, but reflect caring in all of our brand touchpoints – whether it's helpful wayfinding signage or having our flight attendants conduct the safety announcements (rather than a video). We also use specific language to reflect the caring and human nature of our brand. For example, we don't say "passenger" – all of our fliers are referred to as customers, to reflect how grateful we are for their business.
How do JetBlue employees learn about the brand and what it means?
JetBlue employees are actually called Crewmembers – even those who don't hold frontline roles – and the words we use are actually some of the first things new JetBlue-ers learn when they start working here. All JetBlue crewmembers go through a two day orientation at our special training facility, JetBlue University, where they learn all about the company and drink the "Blue Juice," getting a healthy dose of the JetBlue brand along the way.

My team is also responsible for training internal groups across the company about the brand, including the language we use, logo and brand standards, and how our brand reflects our values. Safety is our #1 value, and brand safety resonates with all of our crew members as part of that value.
Ultimately, all of our 21,000+ crewmembers are dedicated to brand management – we're all stewards of the brand at JetBlue, and remain focused on keeping our culture and brand strong.
What other brands do you personally hold in high regard and why?
Because my experience with JetBlue touches all parts of the customer journey, I tend to gravitate toward really strong experiential brands. I'm a fitness junkie, so Flywheel is one of my favorite brands because I think they've done an incredible job differentiating themselves against Soul Cycle and others in a highly competitive market. The experience is consistent across locations, there is strong attention to detail, and their points system functions as a unique version of a loyalty program that can keep their customers engaged and returning to work out.

As a New Yorker (and a foodie) I am also a fan of Seamless – particularly their out-of-home campaigns. They have perfected a voice for speaking to New Yorkers, and make inside jokes that resonate on a very real level, which inspires a strong brand affinity.

Finally, I've been following Brandless pretty closely. Introducing new CPG brands can be challenging in such a saturated space. They've made a few bold moves – a direct-to-consumer distribution strategy (in the age of Amazon, very daring), have given themselves a challenger name, white-labeled products out the gate, and committed to a $3 price point. I'm excited to see how they continue to grow.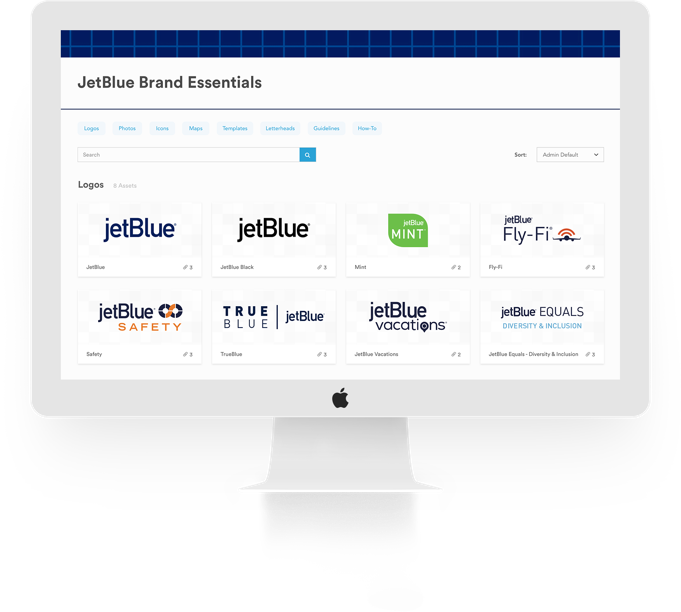 How many folks does JetBlue have dedicated to brand management?
I lead a team of six, but I work on a team of around 80 marketers who all play a part in growing our brand. Ultimately, all of our 21,000+ crewmembers are dedicated to brand management – we're all stewards of the brand at JetBlue, and remain focused on keeping our culture and brand strong.
What are the roles and responsibilities of those people?
My team handles two main areas – marketing operations and brand strategy. On the ops side, we focus on account managing internal teams, liaising between marketing and creative, and directing in-house design work. In the strategy world, we work to define customer experience innovations, communications strategy, digital web presence, etc. For example, when JetBlue decided to launch self bag-tagging, our team consulted on what the customer-facing experience should look and feel like - including signage strategy, UI and customer-facing copy.
How involved are creative agencies with the JetBlue brand?
We use agencies to assist in our media planning and buying, and for our out-of-home and advertising work.
Increasingly, brands are becoming super dynamic - changing often with seasons, current events, themes, etc. What's your opinion of this trend?
I think dynamism in branding is valuable to maintain a fresh, interesting edge – but it's crucial to keep your core DNA. It can be fun and useful to switch up creative and messaging to keep a fresh face for the customer, but I think the most successful brands essentially combine the two. One campaign that comes to mind is Spotify's New Year campaign. It has a different look than their master brand, and they customize the content based on data from the past year to keep it exciting, but they launch it on a yearly basis so the customer comes to look forward to it.