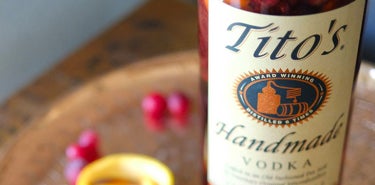 Copper, Corn
& Creative
An interview with the Tito's Handmade Vodka Brand Team
Copper, Corn
& Creative
An interview with the Tito's Handmade Vodka Brand Team

Nicole PortwoodVP Brand Marketing

Caitlin WarrenCreative Manager
Tito's is a very Texas brand. How and why do you try to convey this origin story?
Texas, and Austin in particular, are vital parts of our brand's DNA. We were born and bred in this town, and our connection to the kindness, conviviality, love of music, and blaze-your-own-trail attitude (among many other things about Austin that are so awesome) of this place were a big part of the beginnings of the company. So, naturally, that has to be part of our narrative in order for us to be true to the history.
Beverage is, in many ways, a distributor-driven business. How has Tito's managed to so successfully avoid that potentially leaky bucket and achieve uncommon brand consistency?
Our distributors are truly our partners. We've worked closely with them to build programs and platforms that work for everyone. Brandfolder has helped tremendously in our ability to provide consistent, on-brand assets that they can access at a moments notice.
What roles and individuals drive the Tito's brand from within the company?
Tito himself is the core of the brand. His vision and story are central to our brand and it's up to us and the marketing team to bring that vision to life.
How much of the brand imagery and brand positioning that consumers see today was ideated or conceived by your founder "Tito" Beveridge?
The bottle itself is the fundamental basis for our brand aesthetic, so I guess you could see he is essentially at the core of all of it! Our amazing creative team has taken that humble, approachable bottle and brought it to life through extensions from ads to custom packaging and event activation assets.
How is the brand different today than it was in 1997? Why?
We've been doing the same thing from the beginning. We're honored to have connected with more and more fans over the years, but the product and the approach have not changed since the start.
We handle all of our creative in-house with our amazing 3-person team. It's a decision I made long ago – to keep that discipline very close to the brand's day to day – and I would do it all over again.
Tito's has wildly innovated marketing in the beverage industry. What parts of the Tito's brand folio have enabled it to be so successfully promoted by word of mouth and less dependent on traditional beverage marketing strategies of the '90's and early 2000's?
We've always been a word-of-mouth brand. In the beginning that was out of necessity because there were no resources to work with. As we've grown, our resources have as well, but we've remained focused on our fans and the connections we have with them.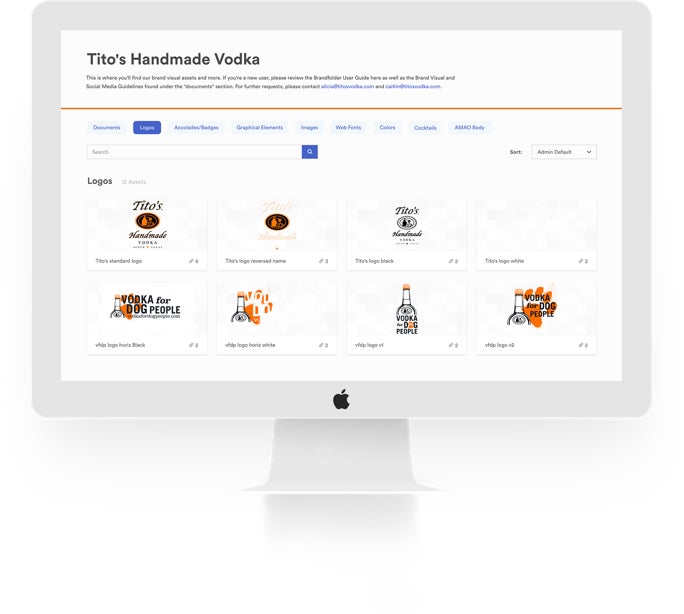 What podcasts and other resources does your team listen to, read or watch?
We read some industry trades, for sure, but otherwise we each find inspiration in our own way. One of the great things about the team is that we are constantly sharing things we've read, seen, and watched that are getting us excited. Often, that inspiration comes from unlikely places – I love that because it broadens everyone's mind about what Tito's can mean to our fans.
What other food and beverage brands do you admire? What is it about those brands that appeals to you?
There are a ton of amazing brands out there, but in truth we try to focus on our own work rather than bringing in influences from other brands. We are inspired by the whole world around us, but it would be impossible to point to one or more specific brands. Philosophically, we find kinship with other brands that focus on quality and service.
How dependent is Tito's on creative agencies? If so, how do those relationships work?
We handle all of our creative in-house with our amazing 3-person team. It's a decision I made long ago – to keep that discipline very close to the brand's day to day – and I would do it all over again.
The brand is seemingly very focused on the details around the process of distilling Vodka. The very way Tito's is crafted. What's the logic behind this?
We batch distill using old-fashioned pot stills instead of the more commonly used column stills, so it's a real point of differentiation. It's a much less efficient and far more time consuming way to do things, but we think it gives us far more control over the end product. Tito's is also made from corn instead of the more commonly used wheat, which in addition to being a differentiator gives us the added bonus of making the vodka naturally gluten-free!
What's the story behind the Tito's burnt orange color?
The orange is used as a surrogate for copper. We use the metallic version whenever possible as homage to the copper pot still, but when not available, we'll sub in orange.
How will the Tito's brand be different in five years, if at all?
My hope is that the brand continues down the path we are on right now. We don't see any major changes on the horizon!