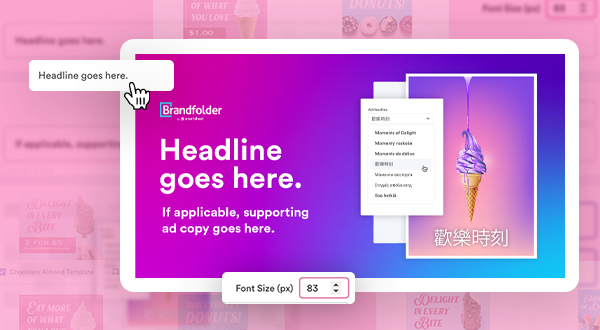 Content Automation
Empower non-creatives to customize content. Templates allow any organization to build consistent brand assets, on-demand, without sapping time from your creative team.
Schedule a Demo
One brand, many content creators

With Brandfolder Content Automation, anyone you choose for self-service access can be a content creator without the worry of whether the final asset will be brand-consistent. By allowing designers and creatives to set pre-approved elements for a given asset, it can be quickly recreated and repurposed for custom use across the organization.

Creation at scale with automation

Create hundreds of assets across print and digital formats with ease. Brandfolder Content Automation lets you customize multiple templates at once, directly or using data like a CSV file or other feed.

More time for the creative team to be creative

Creative teams know it all too well; continuous requests for routine edits are a major obstacle to efficient creative production. Brandfolder allows anyone to find the right template when and where they expect, making quick changes just that, quick. Remove disruption from the creative process and add time back to the creative team's calendar.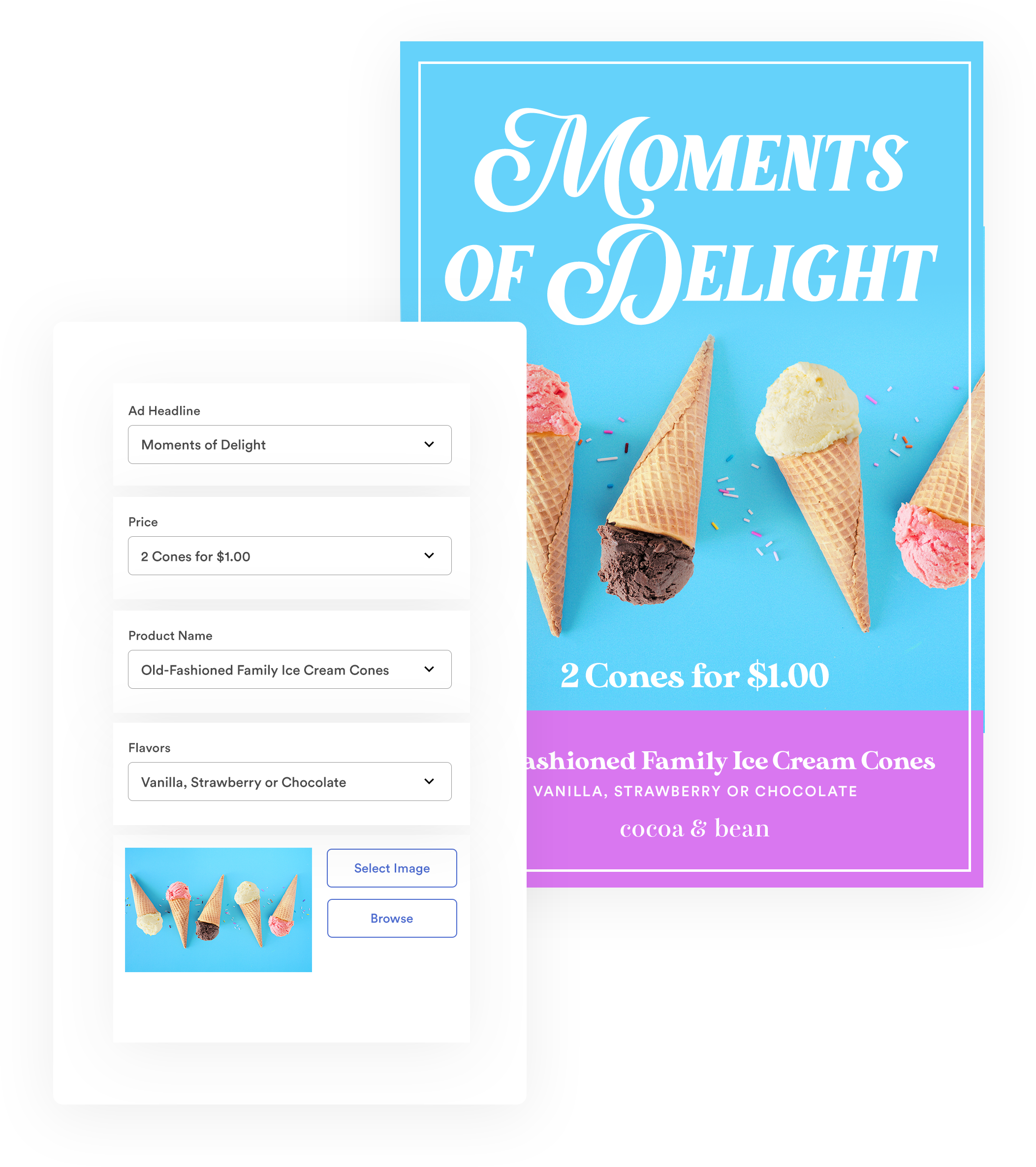 Features
Bulk templating

Automate the creation of multiple templates using data. Enable stakeholders at scale without manually creating templates for every use case.

Multi-template editing

Add data to multiple templates at once to scale your creative powers and create all the assets you need in one go.

Automation

Use templates to generate new content based on rules using user data or integrations without the need for any human interaction.

Import from CSV

Generate thousands of versions of a template based on the data contained within a single spreadsheet. Think attendee badges for your customer event.

Import from InDesign

Turn InDesign designs into templates in minutes. Simply tag where your design can be editable, then upload to Brandfolder.

Governance

Make sure only the right people have access to sensitive templates and, if you choose, the content they create goes through the proper checks using approval flows when new assets are created.
Creativity connected
Create and update at scale
Whether you're creating new templates, updating existing ones to reflect a rebrand, or generating hundreds of personalized emails from a single template, Brandfolder Content Automation has powerful tools to make the right changes, pull in the right data and make your job easy.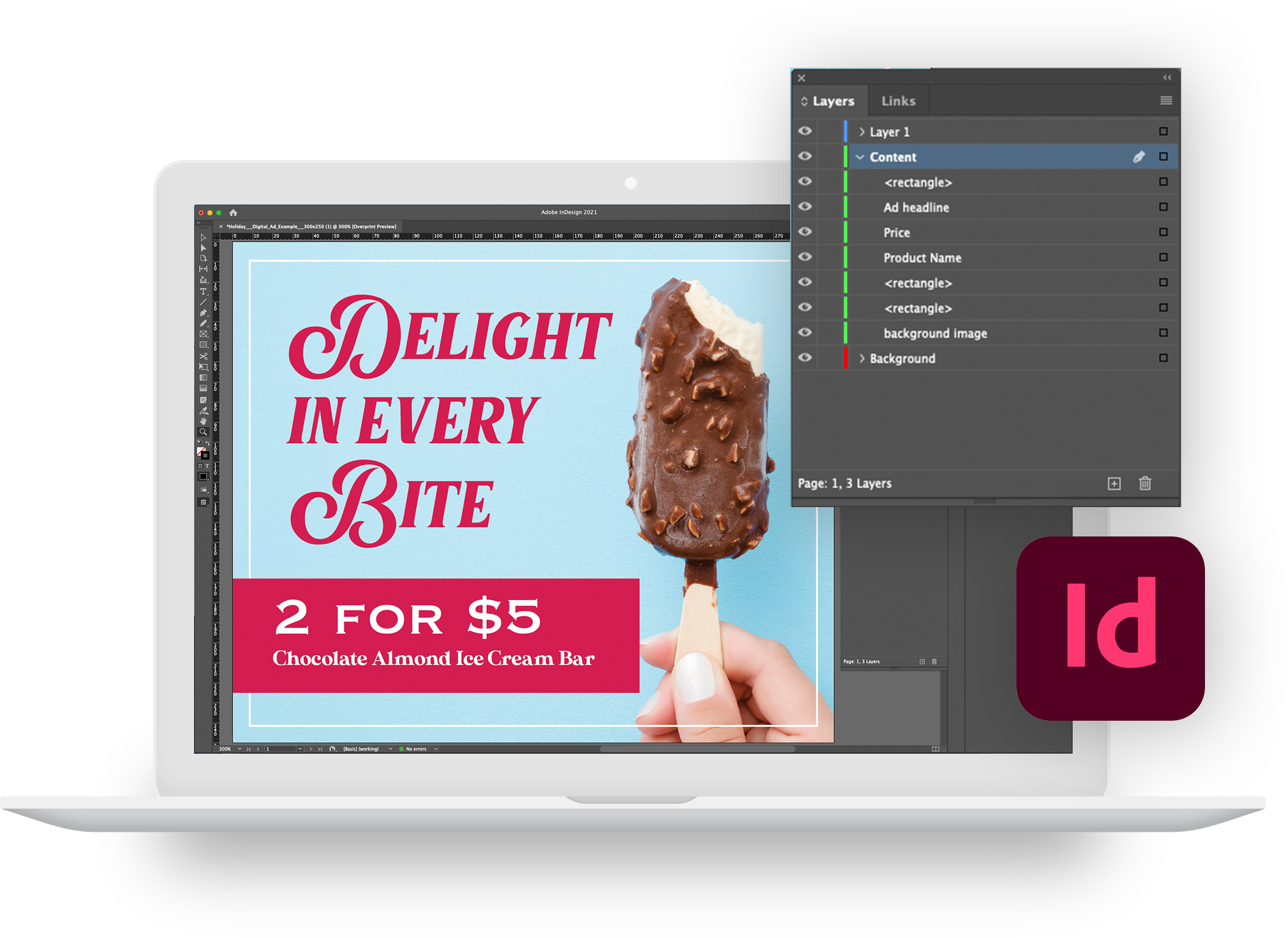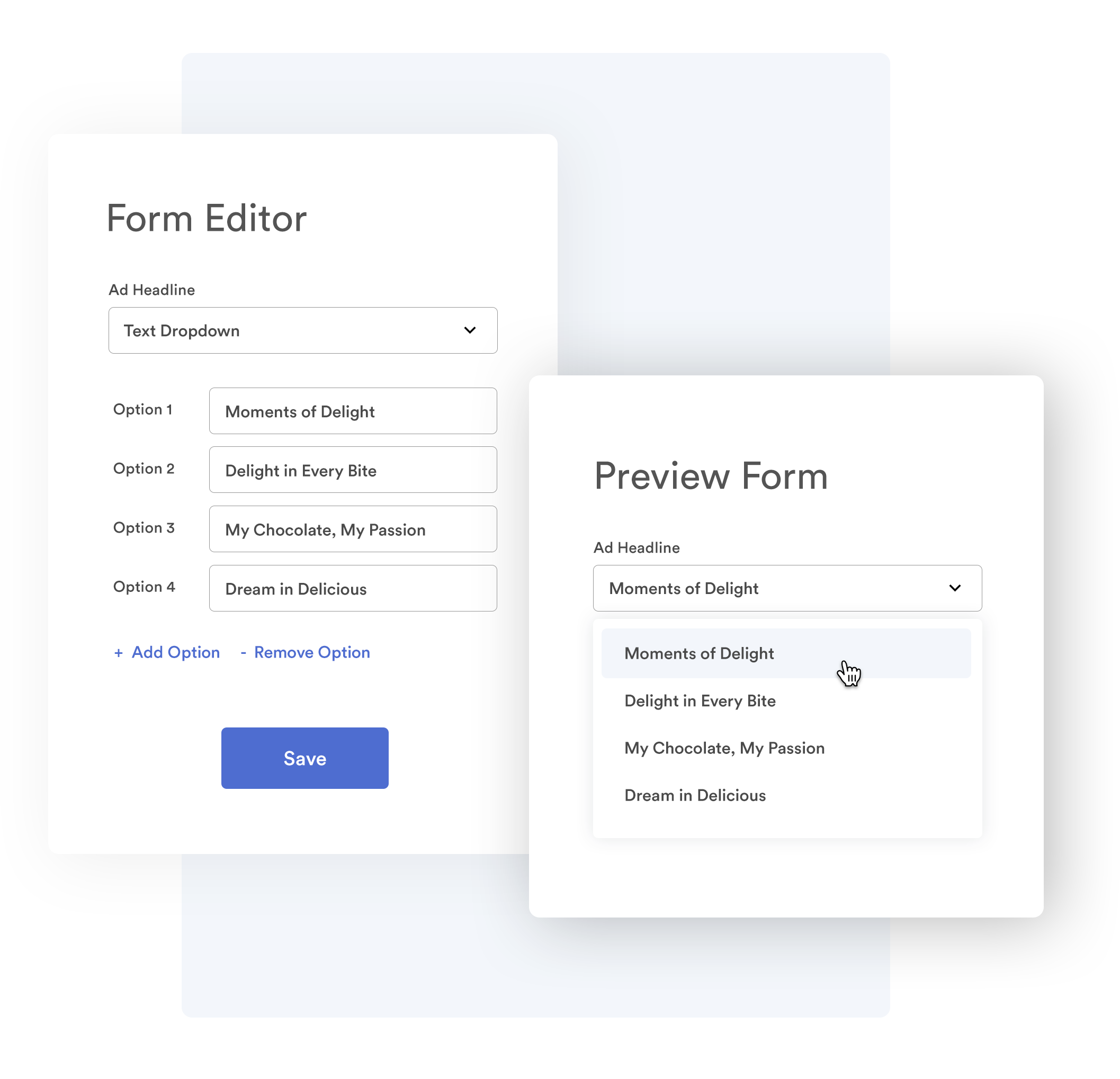 Unleash creative consistency
Lock it down or set it free
Set guidelines for what can and can't be edited in a template. Allow for customization and localization where appropriate, and lock down important details where needed.
Designed to delivered
Personalize and distribute
Put that personal touch right at your teams' fingertips. Like any brand asset in Brandfolder, templates are found where and how you'd expect, using the world's most intuitive DAM search function. Editing is done just as easily, quickly taking content from designed to delivered.