Did you know that 80% of consumers forget branded content after 3 days?
Once that startling statistic sinks in, think of all the content and assets your company has released over the past few years. Are they resonating with your target audience enough to leave a lasting impression? Do consumers remember your brand for longer than three days?
In all fairness, business brand awareness can be tricky to measure. As a litmus test, ask yourself these two questions: Do your company's visuals, messages, and actions consistently communicate your core brand values? And does your company have well-defined core brand values to begin with?
If you answered "no" to either of those questions, chances are the vast majority of your target audience is struggling to keep your brand top of mind. That's why core brand values matter — a lot.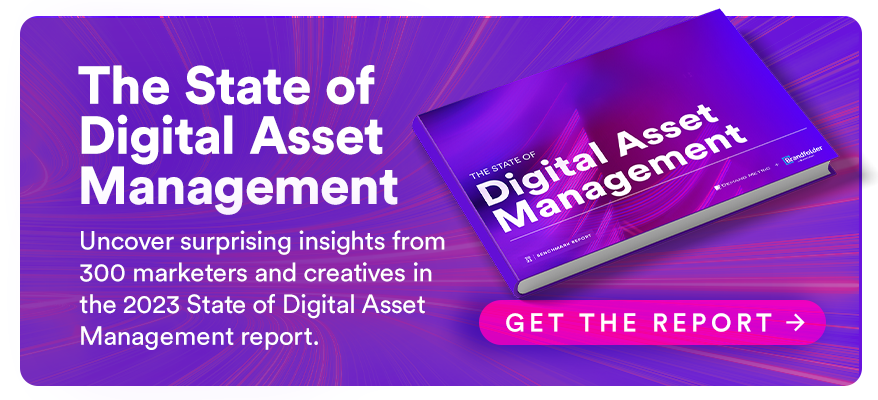 ---
What Are Core Brand Values?
Your core brand values are defined as the beliefs that you, as a company, stand for. They serve as the compass that guides your brand story, actions, behaviors, and decision-making process.
There will be times in business when you have to make tough choices. But when you have core values that constantly remind you of what's important to your business and to the people you're serving, making the right decision becomes an effortless task. To top it off, you can live with those choices knowing that they're informed by principles that are aligned with your brand's overarching mission and vision.
Brand Mission vs. Vision vs. Values
A brand's mission, vision and values build on one another and work together to build a solid company foundation. Although they're deeply intertwined and serve as a company's ultimate compass, brand mission, vision and values are very different:
Brand Mission: The reason why a company exists and does the work it does.
Brand Vision: A company's aspirations for the future and what they hope to achieve.
Brand Values: The standards a company will follow and uphold in pursuit of its mission and vision.
---
Why Brands Need Core Values
Having strong core values helps brands in many ways — particularly as it relates to connecting with customers and employees. But before we dive into the benefits, it's important to understand that establishing brand values goes far beyond simply providing great products and services.
For example, you may serve up the best enchilada in town, but that alone doesn't earn your target audience's undying loyalty. Or you may offer the most intuitive SaaS solution in the B2B market, but that doesn't guarantee that your subscribers will renew.
If you want consumers to remember you and keep coming back for more, you must connect with them on a deeper level. In his groundbreaking book How Customers Think: Essential Insights into the Mind of the Market, Harvard professor Gerald Zaltman writes that 95% of purchasing decisions are triggered by the unconscious — which is precisely the place where our core values operate.
---
The Benefits of Brand Values
Now that we understand what core brand values are and the importance of brand values to connecting with customers on a deeper level, let's explore the benefits they offer brands in greater detail.
Attract new customers
77% of consumers buy from brands that share their values. What's more, core values form the marketing narrative that propels your brand's storytelling, and research shows that content that's delivered as stories is 22x more memorable than pure facts. In other words, failure to define and express your personality and values means missing out on new business and leaving dollars on the table.
Improve brand experiences
The marketing rule of 7 states that the average consumer has seven interactions with your brand before they make a purchase. Having clearly defined core values helps you stick to a central message that creates consistency across touch points. Companies with well-defined, consistent branding achieve an average 91% higher year-over-year increase in customer retention rate than those without brand consistency.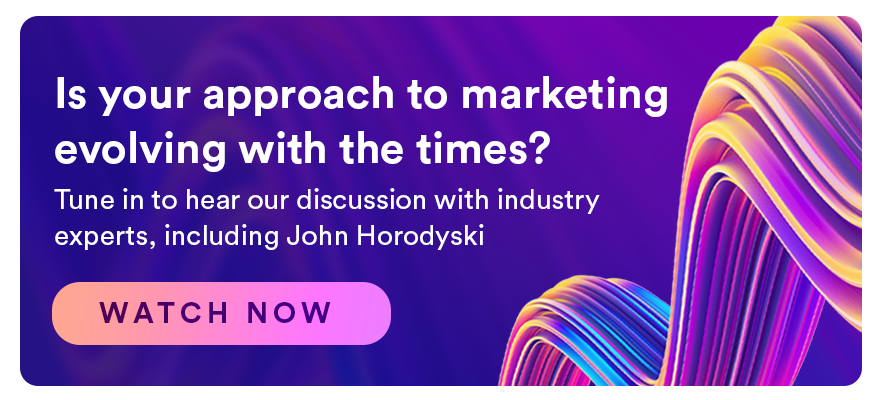 Build brand loyalty
Loyal customers are key to long-term business success. They are 50% more likely to try new products and spend 31% more in your business compared to new customers. In an era where consumer trust is at an all-time low, clearly establishing core brand principles helps you maintain brand authenticity, which breeds customer retention and increases lifetime value.
Retain top talent
Similar to customers, employees want companies to have core values, too. Multiple studies show that working for a company with values similar to their own has a significant impact on employees' engagement and retention. Building a brand with strong standards and beliefs inspires teams to work together to grow a business that they're proud of and passionate about.
Improve operational efficiencies
Defining your core brand values provides a brand strategy blueprint that helps leadership and employees become more efficient decision-makers. Adhering to brand guidelines can align an entire team and improve the speed to market for product launches and campaigns. Even tough choices become easier and more obvious when viewed through the lens of a brand's core values.
Develop a competitive advantage
The ability to make quick decisions is a competitive advantage in today's fast-changing business climate. In addition, communicating your values through marketing allows you to present your brand to the world in a way that resonates and forms deep connections with your customer base. When customers feel connected to brands, 57% increase their spending with that brand, and 76% buy from it over a competitor.
---
Brand Values Examples
To help cement the concept of brand values in your mind, let's take a look at a few examples of industry leaders that are doing a great job living out their brand principles and guidelines. Pay close attention to the different types of brand values, and begin thinking about which ones you would like to see your company adopt. Also note how each brand's mission statement informs its values:
American Express
American Express is a good example of a company that wears its core values on its sleeve. By consistently delivering exemplary customer service on all fronts, the credit card company stays true to its brand mission: "Provide the world's best customer experience every day." It lists its brand values as:
We back our customers
We make it great
We do what's right
We respect people
We embrace diversity
We stand for inclusion
We win as a team
We support our communities
Adidas
As a company that makes products to help boost athletes' performance, Adidas' mission statement reflects its dedication to being the best it can be, too. It says, "We are committed to continuously strengthening our brands and products to improve our competitive position." It lists its core values as:
Performance
Passion
Integrity
Diversity
Starbucks
Starbucks brews a great cup of coffee, but its success can be attributed to its culture. Starbucks' mission statement is, "To inspire and nurture the human spirit - one person, one cup and one neighborhood at a time." The brand's core values are:
Creating a culture of warmth and belonging, where everyone is welcome
Delivering our very best in all we do, holding ourselves accountable for results
Acting with courage, challenging the status quo and finding new ways to grow our company and each other
Being present, connecting with transparency, dignity, and respect
Ben & Jerry's
The famous Vermont-based ice cream brand Ben & Jerry's delivers more than delicious treats. The company believes that ice cream can change the world. Its mission statement says, "Using our business to make the world a better place gives our work its meaning." Its core values include:
Human rights and dignity
Social and economic justice
Environmental protection, restoration, and regeneration
Patagonia
Patagonia is another company that is known for its strong mission, which is, "We're in business to save our home planet." The company uses its resources, which are its investments, voice, and imaginations, to make a difference. Its core brand values are:
Build the best product
Cause no unnecessary harm
Use business to protect nature
Not bound by convention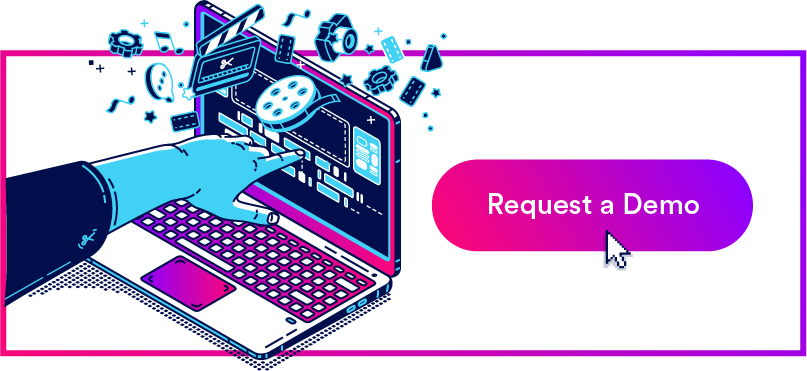 ---
How to Discover Your Company's Core Values
One of the biggest misconceptions about brand values is that companies create them. However, the operative word here is "discover." Your brand values already exist! But you need to identify and describe them before they can be of use to you and your brand. We recommend pinpointing 3-5 characteristics and beliefs using the below exercises to help with defining your core brand values:
Brainstorm with your team
Round up your staff and ask them to write down the top five values that represent your brand. You can also ask open-ended questions like: "What do we value most as a company?" "What does our company stand for?" "What is our identity?"
Find out what customers value
As you build customer relationships, start having conversations around values. For example, ask, "Why do you choose our products and services instead of our competitors?" "What do you think we do well?" Your customers' answers will give you insight into the things they value most and your brand's key strengths.
Draw from negative experiences
Think of a terrible experience you've had with a brand — ideally a competitor. Ask yourself, "How did that experience make me feel?" And, "What can your company do to ensure that you don't deliver that same experience to your target customers?"
Reflect on the things you're already doing
Think about the things you're already doing and ask yourself why you're doing them. Do you go out of your way to make sure that your products are sent to your customers in less than 24 hours? That's probably because you value timeliness. If you're using only all-natural ingredients when manufacturing skincare products, what does that say about your team?
Look to brands you love for inspiration
Make a list of brands you love and what makes them resonate with you. For each company or brand, write down the qualities that make them special. Then identify the consistent themes and qualities that emerge and use them as guideposts for developing your values.
Pro Tip: Make sure you approach the above exercises with a clear mind free of any preconceived notions you might have about yourself or your brand. It helps to set aside some time for self-reflection, since deviating from your day-to-day routine can give you fresh perspective and bring your true core values into focus.
---
How to Define Your Brand's Core Values
Once you've decided what your target core values are, your next step is to clearly define them for your entire company. Here are essential documentation tips to make sure your core values have the intended effect:
Make them actionable. Your core values are not just pretty words on a piece of paper or a website. If you want your company's employees to live by these values, document them in a way that will prompt action. Words like "diversity," "innovation," and "integrity" aren't enough. Use verbs like "respect," "strive," and "recognize" instead.
Make them memorable. Employees are more likely to act on company values when they're easy to remember. Stay away from laundry lists of words and lengthy descriptions. Shorter, less common words and phrases that rhyme or use alliteration are more likely to stay top of mind and trigger a response. The language used should also mirror how your employees talk.
Make them unique to your brand. Every company is unique, and your core values should reflect what makes your brand special. Draw directly from your brand's DNA and use language that falls in line with its special voice and tone to help differentiate your values from competitors.
Make them specific. Don't leave any room for vagueness or interpretation. Your values should be short, sweet, and straight to the point while still effectively conveying the desired ethics and emotions.
Make them meaningful. Words only have power when they're authentic. Instead of simply choosing adjectives that sound good, make sure they have deep meaning for you and your business. Keep a thesaurus handy when documenting your values, and don't be afraid to take time to research various definitions.
Make them accessible. Your values must be easy for employees, partners, and customers to find. List them on the "About Us" page of your website. Print them on company swag. Create a detailed white paper about them and house it in a centralized digital asset repository everyone can access.

---
Final Word
Your brand's core values are at the heart of what your company is and does. They help you frame your brand story in a way that resonates with your target consumers. Core values matter because they serve as a reminder that behind every brand or business is a human being.
Which brands are getting value-focused messaging right? And what can we learn from them? Download our guide to learn 3 important lessons from a few brands that are showing us how it's done.