26 Best Tools for Creating and Storing Stunning Video Content
So you're looking for the best software for you or your company to develop stunning videos or kick your video marketing up a notch. You've come to the right place. There are many levels in the video editing world - from beginner to expert, from storyteller to clipper. Videos aren't simple, and they fall into dramatically different categories.
We start with some of the most popular, full-fledged tools on the market, then work our way up to the more nuanced, unique offerings that will help almost everyone stand out.
Some common questions you might have when looking for video software are: Is it cloud-based? Is it social media-oriented? Are there unique templates and stock video? And does it run best on desktop or mobile devices?
Also, what happens when video production involves collaboration between internal and external teams? And what do you do with your stunning videos once they're finalized, to ensure you maximize their value?
Read on to discover the answers to these questions and much more. Start with video creation tools or skip ahead to video storage tools.
Video Creation Tools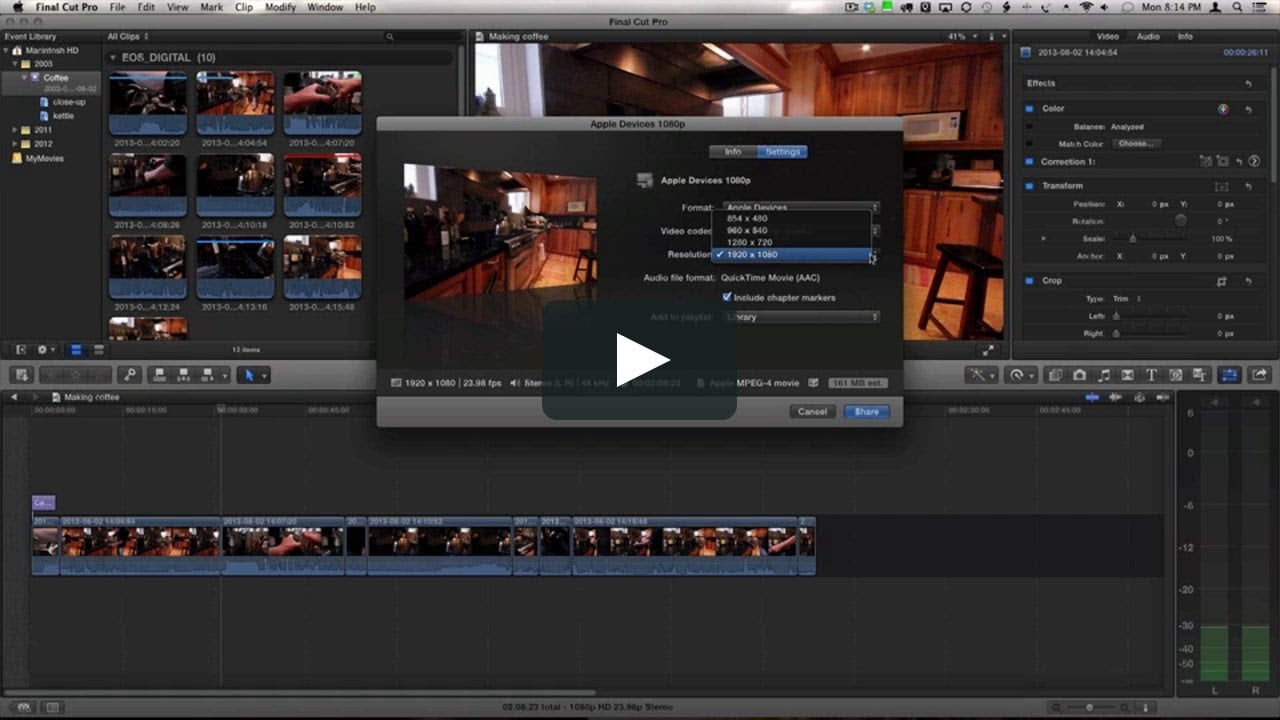 Pros: It has the co-title with Adobe Premiere as the most comprehensive, efficient video editor in the world. Used for blockbuster movies and highly optimized for Mac hardware.
Cons: Only runs on Mac. (unless you have a Hackintosh) Expensive for beginners or non-commercial use. You'll need Logic and Motion also for more advanced audio editing and visual effects work, which are additional expenses.
Pricing: $299.99 for a Perpetual License, plus $199 for Logic Pro, $49.99 for Motion, $49.99 for Compressor ($599.96 total).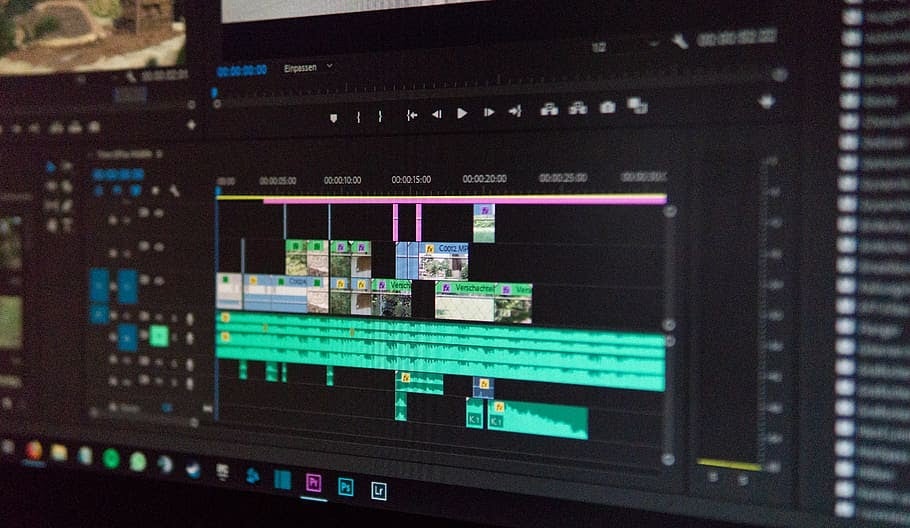 Pros: The most popular video editor of all time. Industry-standard, extremely powerful, including a rich feature set, especially if you buy the Adobe CC bundle (which has an integration with other tools), including desktop and mobile apps for Windows, macOS, iOS, iPad, and Android.
Cons: The most expensive and has a steep learning curve. Audio and visual effects are split off in other apps (Audition and After Effects), requiring additional investment.
Pricing: $20.99/Mo ($252/yr), or more realistically $52.99/mo ($635/yr) for Adobe CC.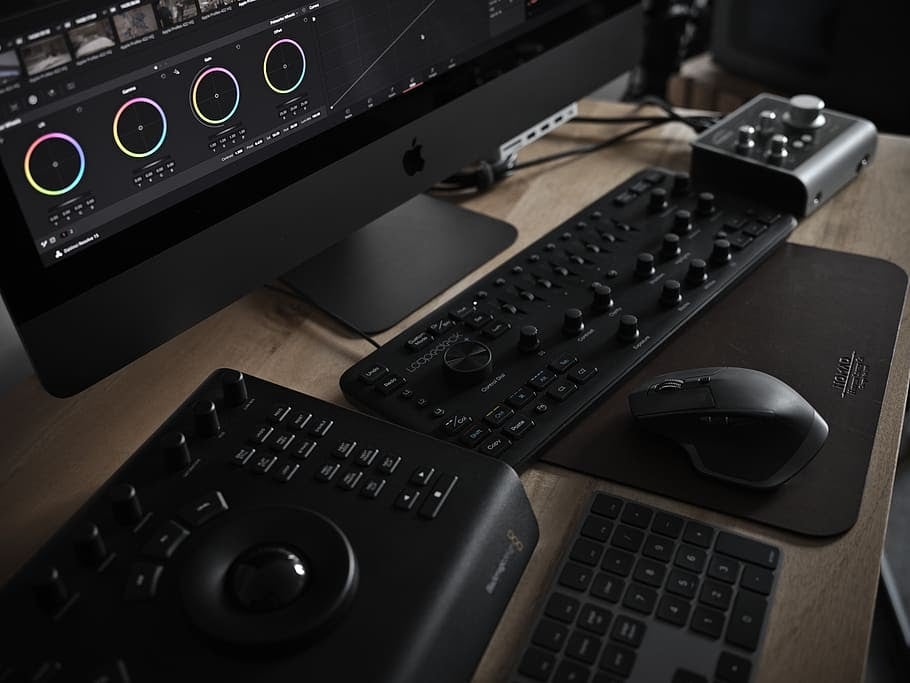 Pros: Truly unique color grading, with limitless creative freedom. Integrates with Blackmagic Design hardware making it near-mandatory for studios and people with Blackmagic Cameras. Least expensive software for the features (by far).
Cons: Steep learning curve.
Pricing: Free (for non-studio version). $295 for Resolve Studio.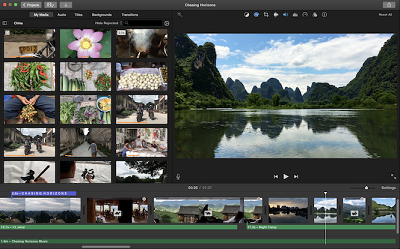 Pros: Free and easy to use. Simplified user interface across all platforms iOS, iPad, and macOS. Integrates well with free GarageBand audio software. Very well optimized for Mac hardware.
Cons: Doesn't play well with external software. Doesn't run on non-apple hardware. Simplification means it's easy to tell you made your video on iMovie because it looks like everyone else's iMovie videos.
Pricing: Free with the purchase of an Apple product.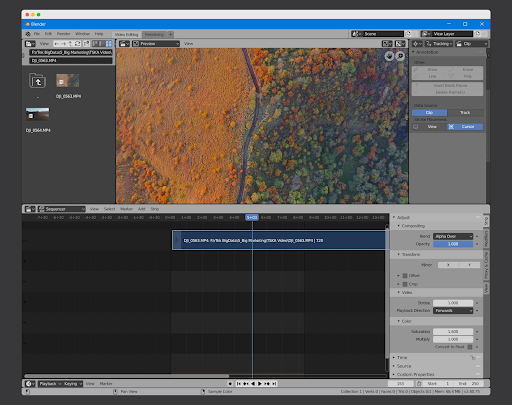 Pros: Free, includes tools for 3D and 2D Animation, Sculpting, Rendering, Ray-tracing, Simulation, VFX, and necessary clipping and non-linear editing. Some of the best free simulations and effects available.
Cons: Difficult to learn, but it is becoming easier in the latest versions.
Pricing: Free (TONS of paid plugins are available).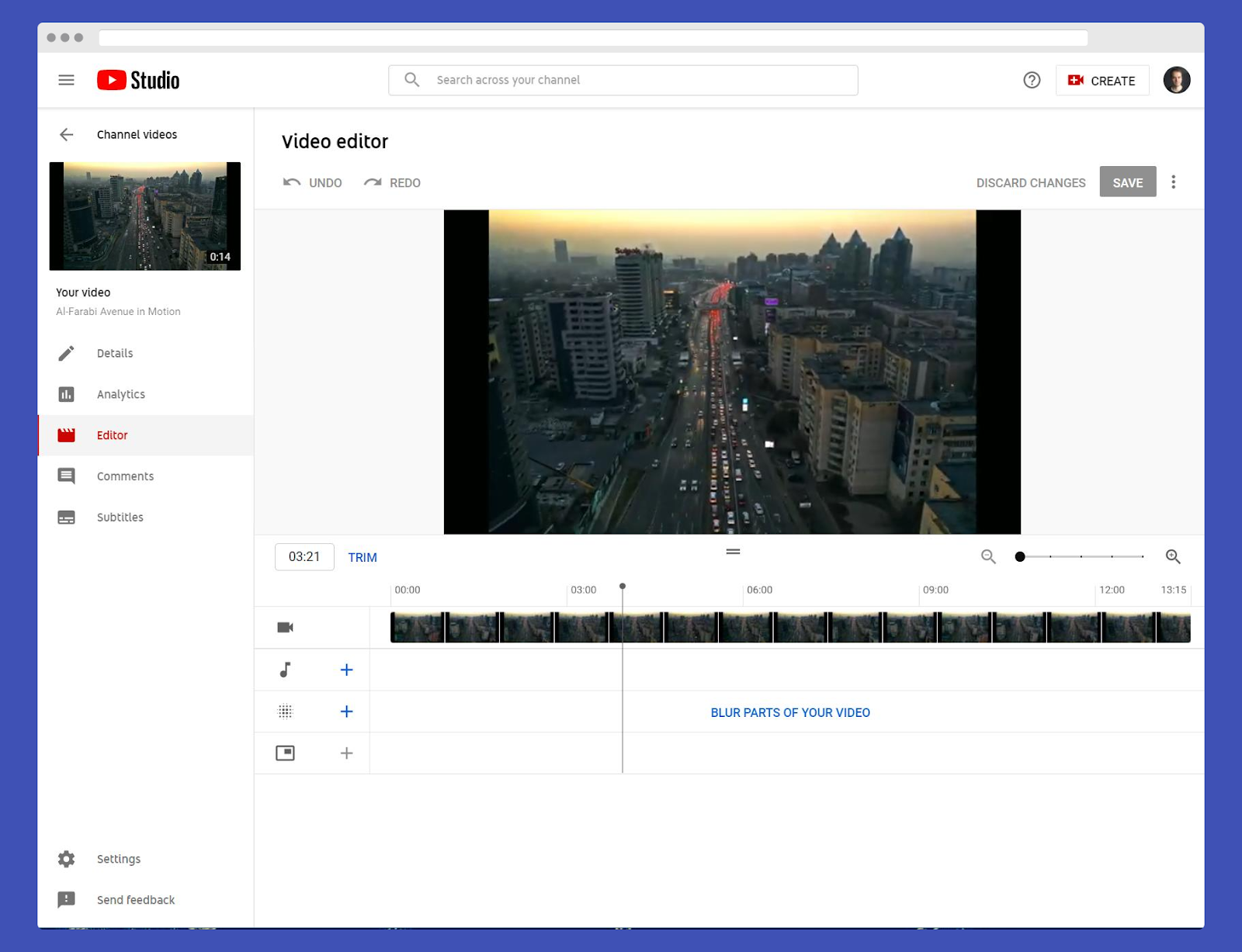 Pros: Free, very easy to use. Includes audio, video processing, storage, sharing, and monetization.
Cons: Minimal editing features available, only simple clipping and audio, narration.
Pricing: Free, although you'll pay a commission to Google for monetization of videos.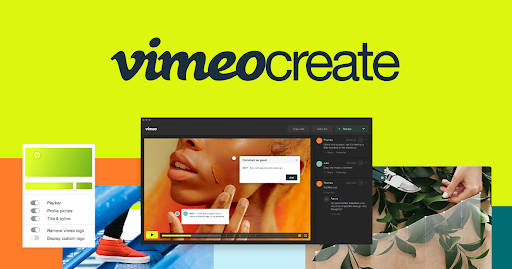 Pros: Marketed as an "instant" video creator. Cloud-based- it's great for sprucing up short clips, which will be hosted online with Vimeo's cloud. It's great for ads and promotions on social media that want to upgrade from simple photo editors or illustration software to video.
Cons: Lacks enough editing capability to make videos unique, but not best for longer videos.
Pricing: $7/mo for the lowest tier of Vimeo, "Plus." You'll need at least a Plus account to use Vimeo Create.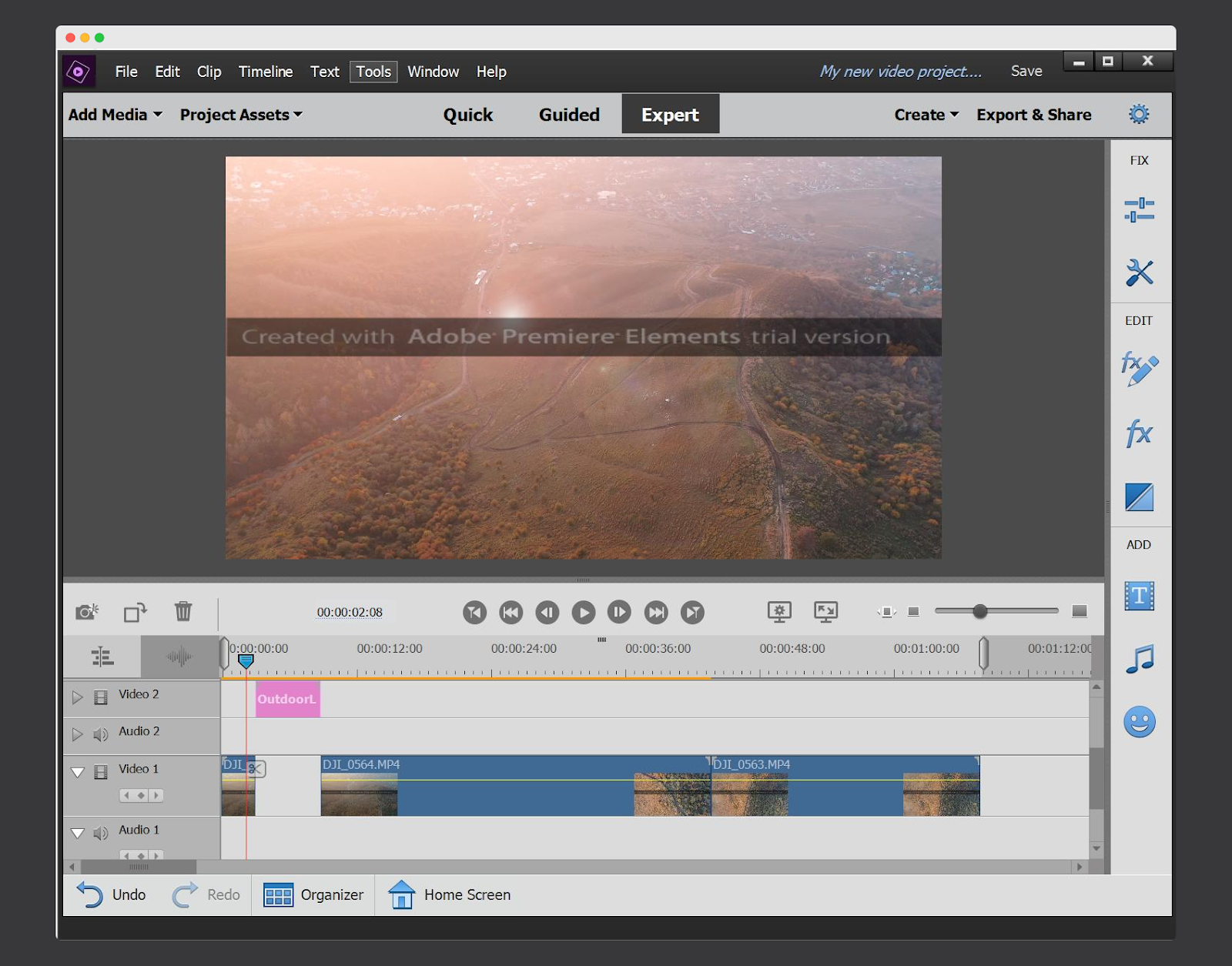 Pros: AI effects and shortcuts make creating cool styles easy. Best for beginners and people wanting to add something extra to their short video feeds.
Cons: Lacks professional features. Lack of mobile version. Pricey- there are many video effect apps at 1/10 the cost that offer similar features. Rendering speed is relatively slow.
Pricing: $99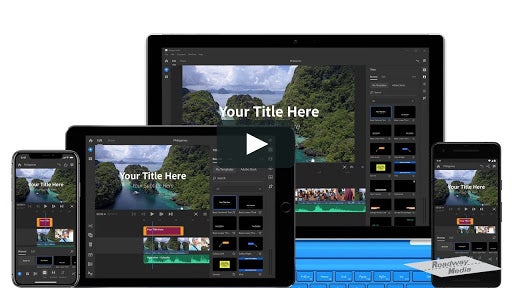 Pros: Feature-rich, polished interface. AI automatic audio ducking. Cross compatibility across many apps. Works for small and medium-scale content. Highly competitive to iMovie. Cross compatibility on mobile devices and Adobe Cloud is a major plus.
Cons: Lacks pro-level features as many all-rounder apps do. Not as well optimized as iMovie on lighter-powered devices.
Pricing: $9.99/mo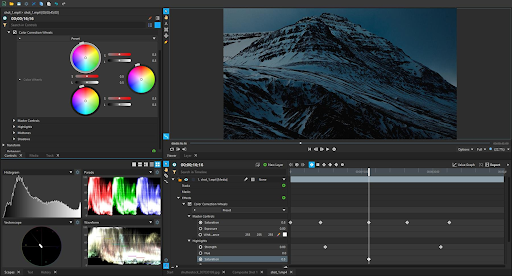 Pros: Easy to learn. Includes enough pro features to create unique videos. Advanced transitions and effective techniques. Compatible with older cameras.
Cons: Newer file types, especially from Blackmagic cameras, have issues. Rendering is relatively slow. Not as professional as the price suggests.
Pricing: $599 for a perpetual license.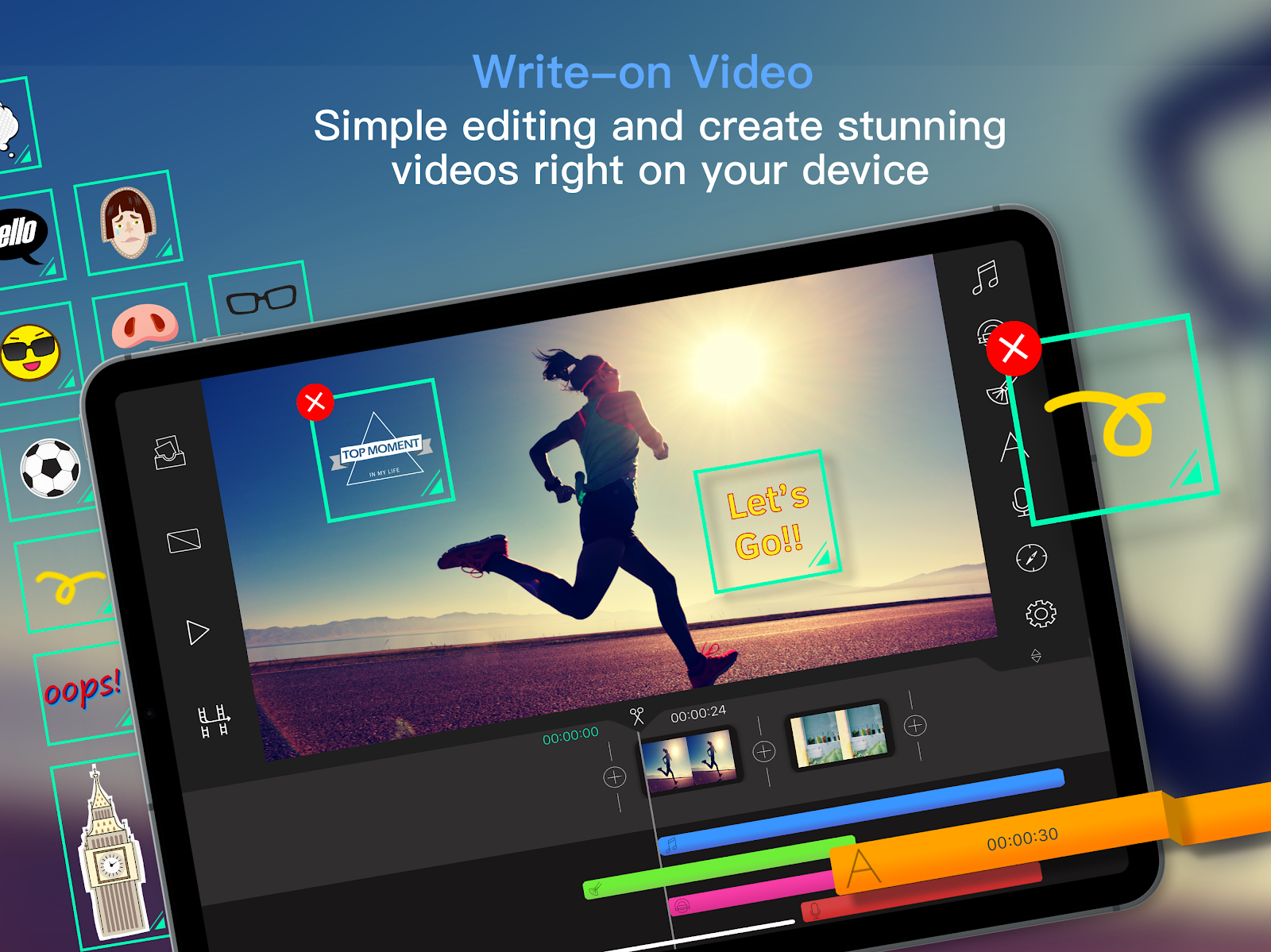 Pros: Innovative pods and storyboarding format. The simple interface has a low-learning-curve, easy to get started. Great design for social media stories. Creative and original interface and features compared to iMovie on mobile devices.
Cons: Lacks a Windows version. It would greatly benefit from more professional features.
Pricing: $15.99/yr.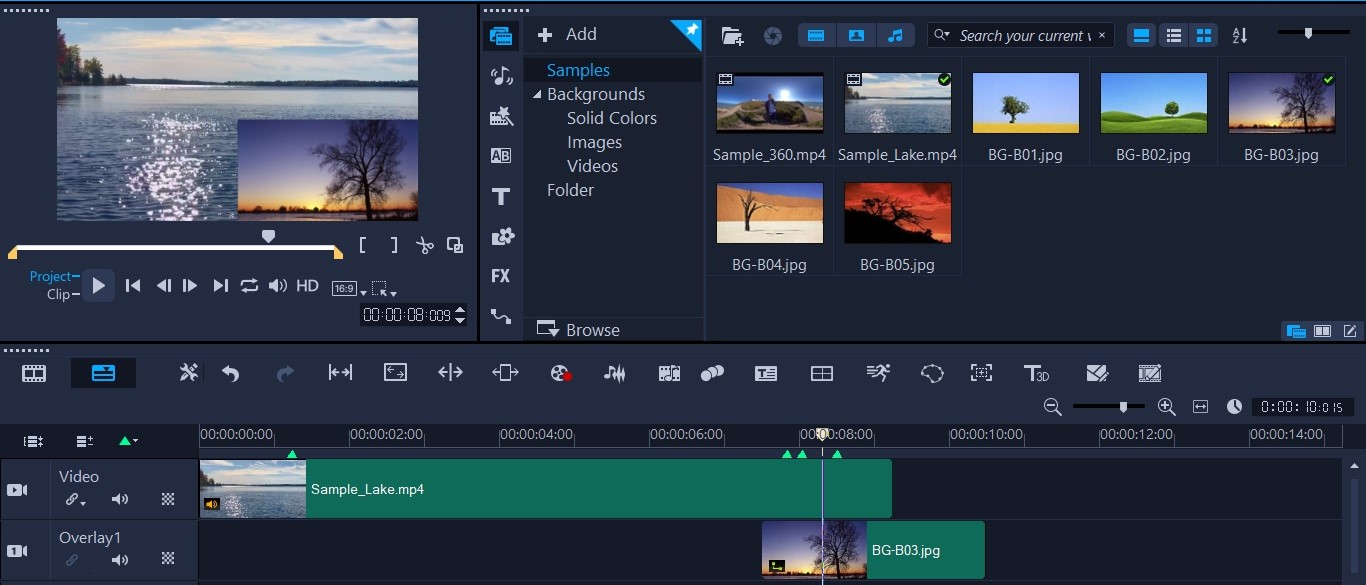 Pros: Intuitive interface makes it easy to get started with video editing. All-in-one editor includes professional color tools and effects. Aimed towards beginners and people just getting started. Price is quite competitive.
Cons: Sometimes buggy. Users complain of crashes.
Pricing: $99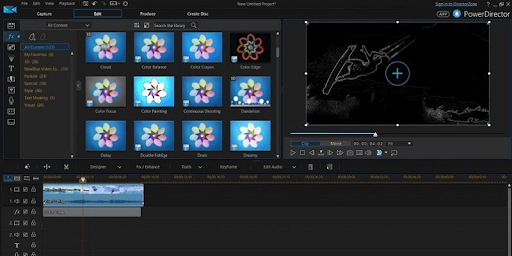 Pros: Excellent rendering capabilities. Simple enough for beginners, but also extends some pro features like 360 editing and multicam. An extensive list of effects for those looking for unique filters to make their clips stand out.
Cons: The color grading interface isn't as good as competitors. The interface could be more simplified for a beginners' app.
Pricing: $99.99 for a perpetual license, $51.99/yr for the annual subscription.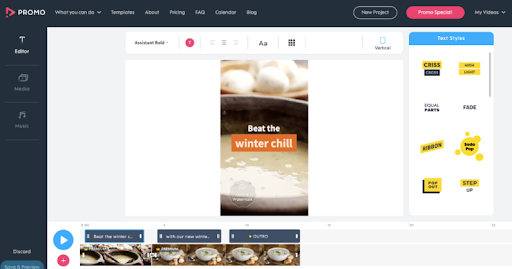 Pros: Explicitly tuned for promo videos on social media. Lots of different look templates to help make your content clickable. Superfast. The cloud-based editor is easy to use. Extensive stock photo/video library.
Cons: Since it's template-based, you run the risk of your content looking like other people's. A bit pricey.
Pricing: $468/year for basic | $828/yr for standard | $2988/yr for Pro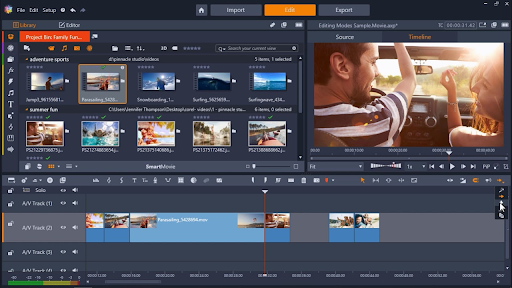 Pros: Multi-camera editing, high-speed rendering. Lots of transitions and effects. Nearly full-featured with impressive transition control. Pro color grading if you upgrade to Ultimate.
Cons: Upgrade purchase for 360 videos or 4K—no free trial version. Motion tracking capabilities have some issues.
Pricing: $59.95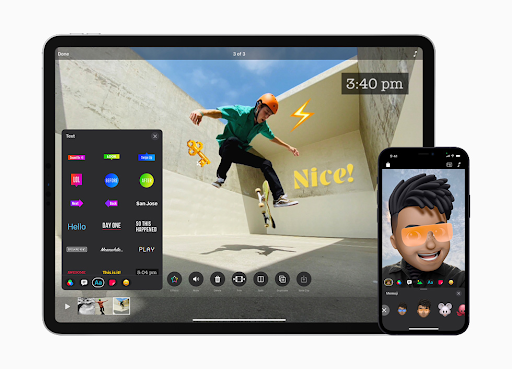 Pros: Fun little app for adding filters, memoji, or titles to video. Includes video recording features. Designed for mobile devices (iPad or iPhone). Cartoon faces, facial tracking filters are pretty unique (to newer iPhone users, that is).
Cons: Rather limited features, not quite enough for professional Instagram feeds. Only for Apple devices.
Pricing: Free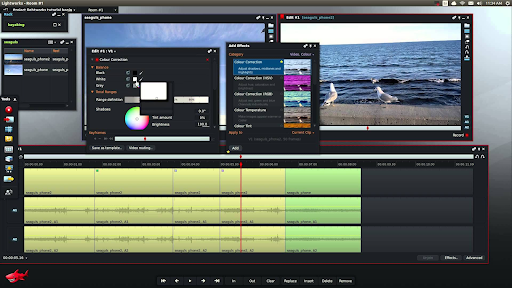 Pros: Mid-range editor with some professional features like color grading. Superior stock audio and video library. Approachable and easy to learn if it's your first video editing software. The free version unlocks all features and only restricts exporting quality.
Cons: Users report crashes and instability. Quite different in style to other video editors - may be challenging to adapt. Expensive compared to similar editors in the prosumer class. Keyboard shortcuts take a while to memorize.
Pricing: $437.99 perpetual, or $24.99/mo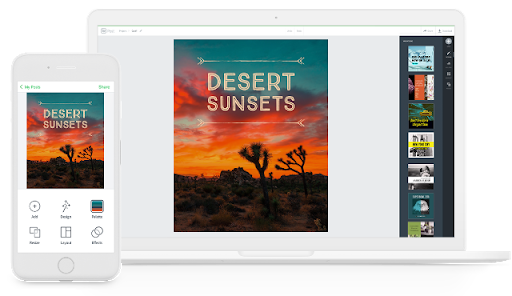 Pros: Great for social media graphics work on a budget. Cloud-based, including lots of templates and background cinematic music to turn clips into a story. It supports live photos and has lots of filters. Optimized for Instagram and Facebook.
Cons: Android app is lacking features. Editing is for shorter experiences- not a replacement for full video apps. At the mid-tier paid pricing, it's the same cost of many full-fledged editors. (convenience has a steep price).
Pricing: $10/mo | $99/yr for the individual plan. Free version available.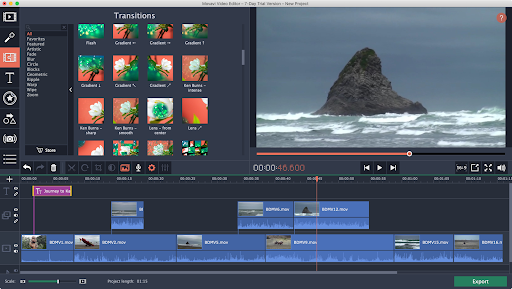 Pros: Simple, mid-level video editor is inexpensive and easy to use. Some features for marketing and professional use. Many online Youtube tutorials to get you up and running.
Cons: The learning curve for more advanced features. Video compatibility issues. Users have reported problems with effects and transitions not working correctly—customer service issues.
Pricing: $20.66
Where to Store Your Videos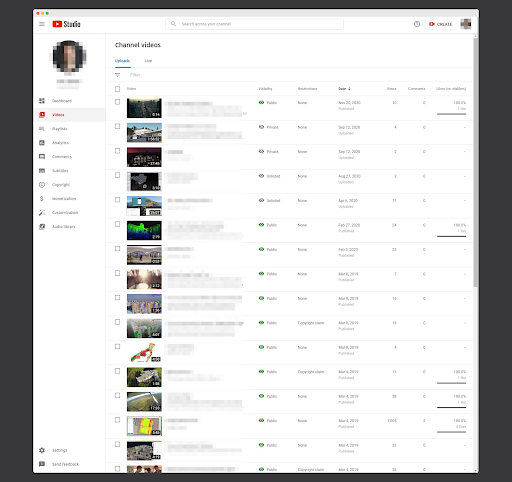 Pros: Unlimited video storage. Easy to upload. Options for easy monetization of your videos. Support of 4K and 360 video formats. Easy to build videos for marketing purposes with a YouTube Video Builder.
Cons: Strict content policies might interfere with your videos. Support for HDR and high bitrate is less than others. Content is relatively easy for pirates to download. Your content will include ads.
Pricing: Free (Youtube takes a commission on ads)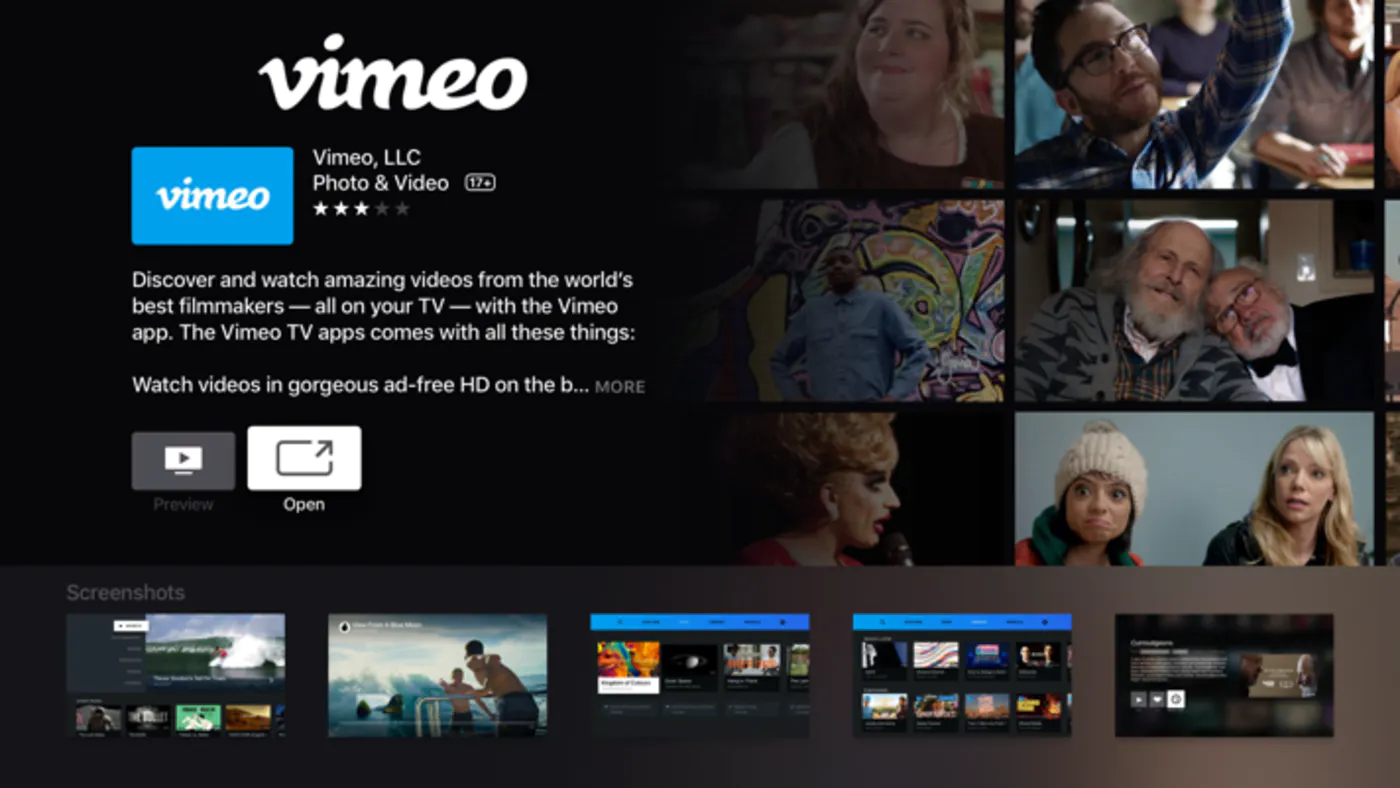 Pros: Supports more professional works, like ad-free short films. Human-curated videos promote high-quality content. Up to 8K content support. Embedded playback support is some of the best.
Cons: Lack of algorithmic content delivery makes it harder to rank up in views. Very limited free account uploads. Much smaller audience than Youtube.
Pricing: $7/month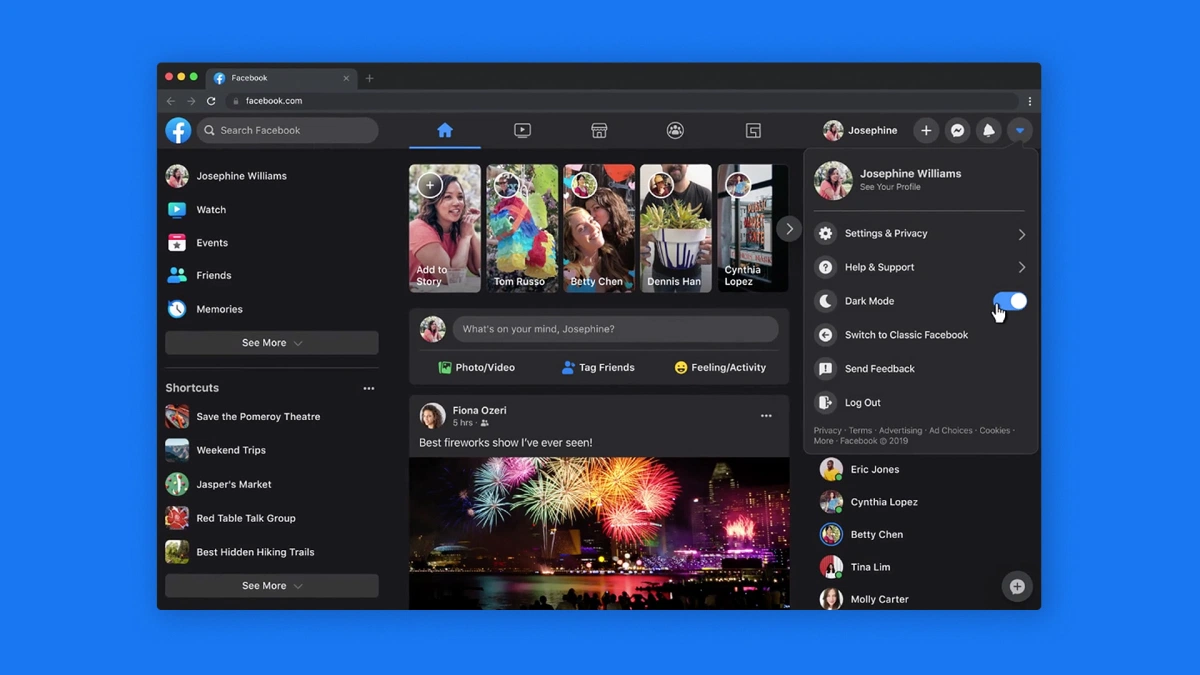 Pros: Access to perhaps the largest audience size. Unlimited, free video hosting. The algorithm seems to promote new content from relatively unknown creators. Supports 360 and VR video.
Cons: Ads automatically play. Embedded playback control is not as good as alternatives. Maximum 1080p video quality.
Pricing: Free (Facebook takes ad commission and pay-to-promote fees)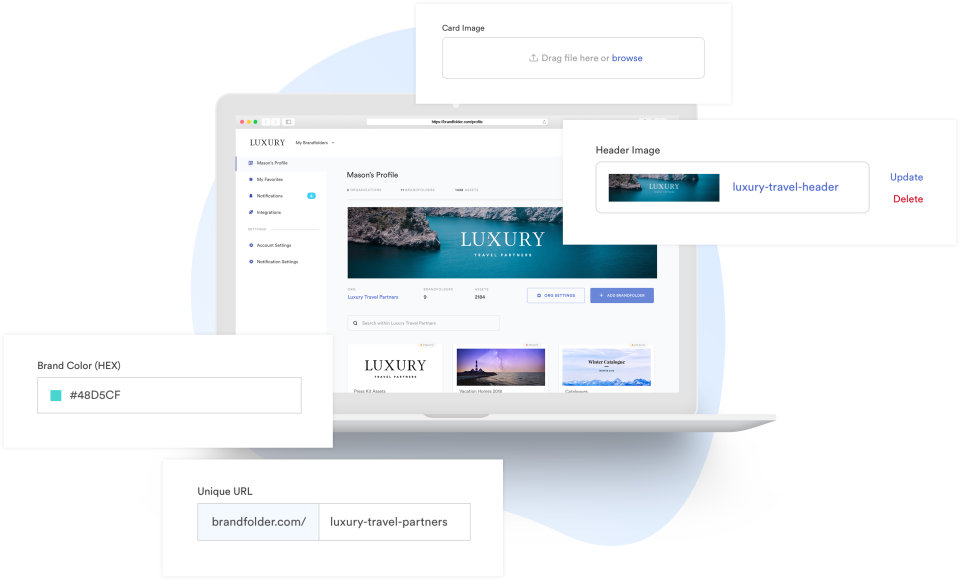 Pros: Intuitive search, brand intelligence, and auto-tagging make searching for clips or specific shots easier than searching your own hard drive. Collaboration features, unlimited users, link sharing, permission settings, and overall organization of a brand's complete digital asset types, all in one place, are major plusses vs. the competition.
Cons: Automated tags sometimes are less useful than manual tags, but both are available here. Some addons that are pay-to-unlock, and not part of the base subscription.
Pricing: Pricing varies depending on features. Brandfolder custom-tailors each account with custom pricing.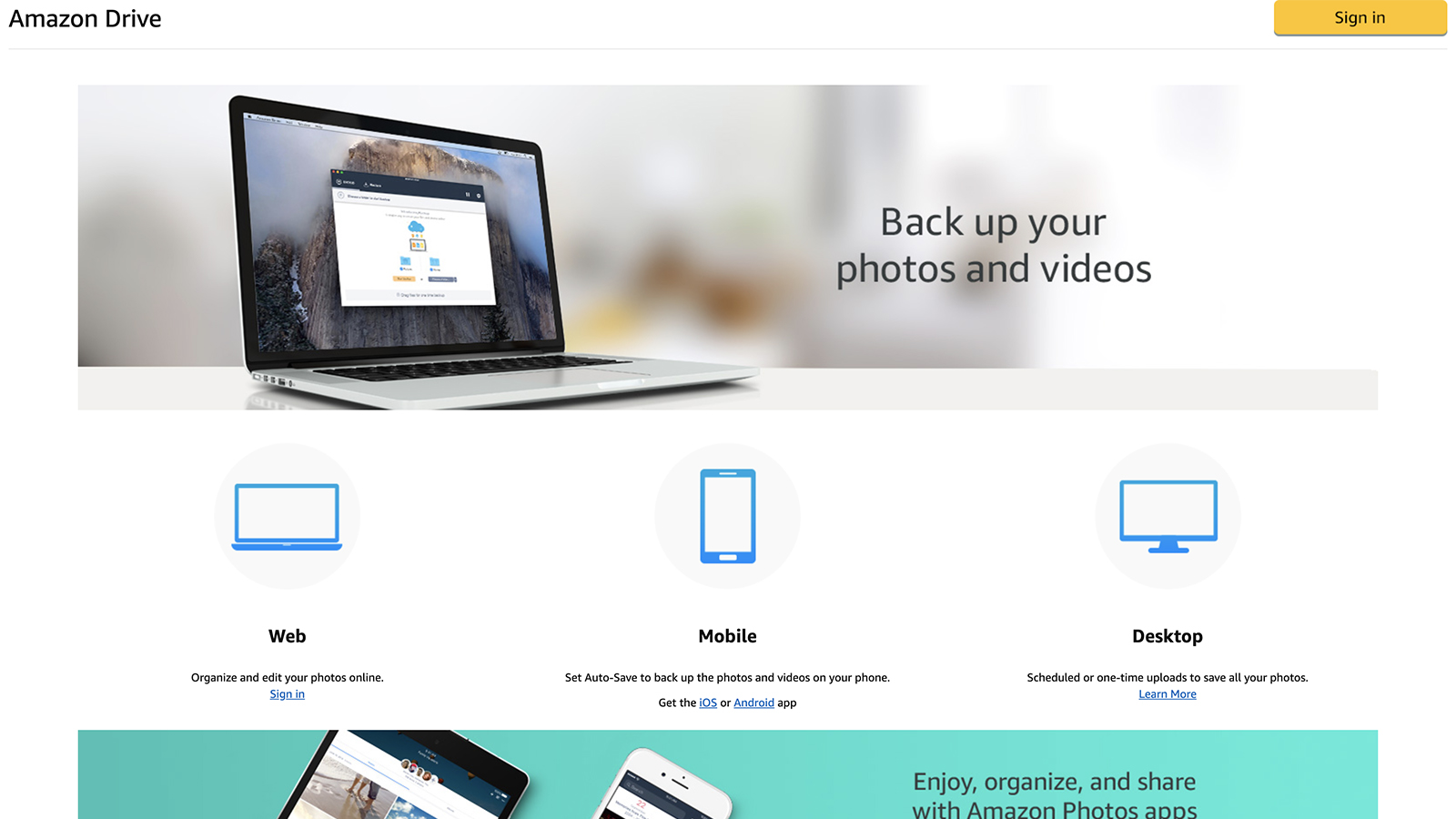 Pros: The interface is clean and easy to navigate. Prime accounts give you unlimited photo storage. Amazon Cloud is well globalized and fast anywhere in the world. Ad-free video viewing.
Cons: Expensive if all you need is video storage. Lacking security measures, shared link encryption. Limited video streaming length to 20 minutes.
Pricing: First 5 GB with Prime for $12.99/mo, plus $59.99/yr per additional TB
Pros: Great pricing and speed for limited purposes. Youtube-like video playback interface with no ads. Mobile apps sync across devices and auto-upload clips.
Cons: Included with Google Workspace or Google One (no option to purchase separately). Add-ons from the marketplace require extra payment. Advanced file management requires javascript, python, other coding knowledge, or add-ons (from Zapier, for example).
Pricing: $99/year for 2 TB, then $60/TB/year for additional TB.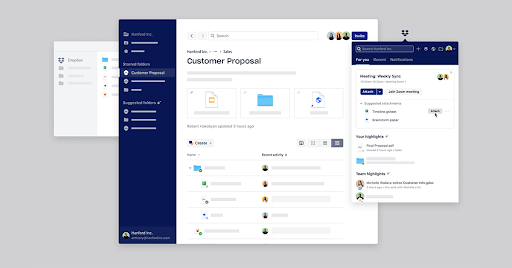 Pros: Pure file storage app. Fast connection speed in the United States and Europe. Automatic synchronization allows large libraries to be backed up to the cloud.
Cons: Pricing is higher than others with similar features and doesn't include unlimted storage or users. The mobile app isn't as good as the web app/desktop. Folder hierarchy structure can make asset organization difficult. It still has some file syncing issues and the generation of random file conflicts.
Pricing: $120/yr for 2 TB
Your experience making videos doesn't need to be a painful one. Now, you've learned about numerous options and opportunities for beginners to learn from scratch, for influencers and social media marketers to find an edge, intermediate users, and even professional video production companies or freelancers.