How to Get Started with Influencer Marketing
Influencer marketing has become a hotter topic the longer social media has been around. It is now a multi-billion dollar industry and shows no sign of slowing down.
As goes with any industry, the bigger the industry gets, the more complex it gets to navigate. Influencer marketing is no exception to this rule.
There are now more creators than ever, more influencer marketing platforms than ever, and more agencies than ever. It all amounts to more content than ever and, in this case, collecting user-generated content for brand use isn't always straightforward.
Brands are now also expected to prove their ROI for influencer marketing while influencers are expected to do the same.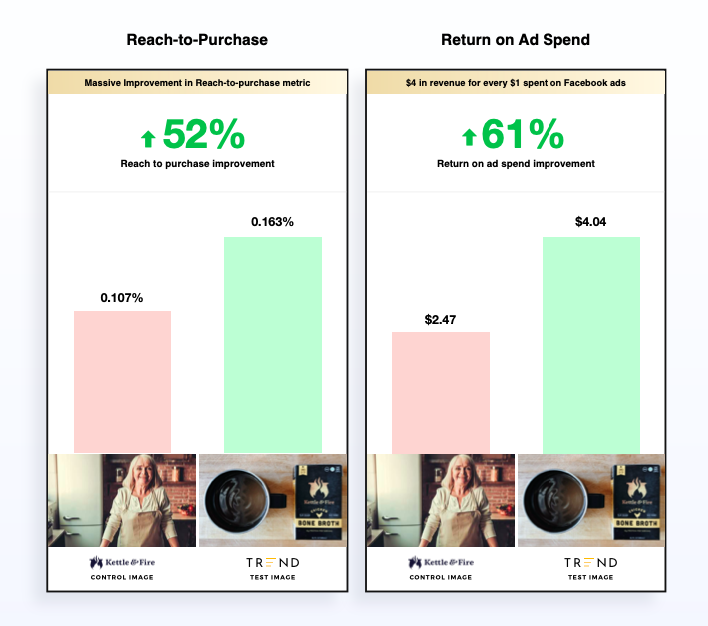 We put together this guide to help brands figure out whether influencer marketing is right for them, and if so, how you can tap into this strategy and run a successful campaign.
Is influencer marketing right for you?
Influencers are available in every industry. The key to influencer marketing for many is making sure you have the right expectations.
Understanding if influencer marketing is right for your brand is a critical first step.
While most think of influencers as those in consumer goods categories, there are influencers available in any industry.
With that being said, the most accessible and available influencers are usually those in consumer packaged goods (CPG) and direct-to-consumer (DTC) industries.
If you aren't in one of those industries, it doesn't mean you can't work with influencers. It just means that it might be more difficult to source influencers in those industries. Make sure you have the right expectations on finding influencers in these niche industries.
Another expectation you will need to manage is the cost of working with influencers.
80% of marketers report spending at least 10% of their budget on influencers.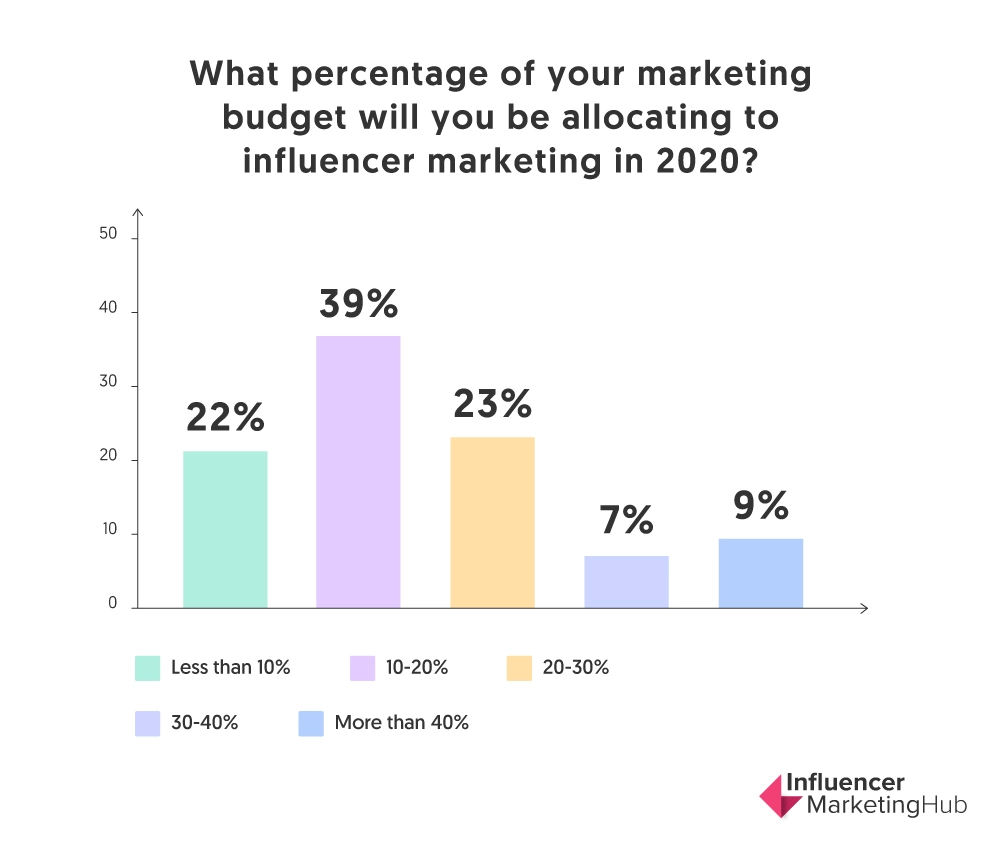 If you aren't willing to spend money here, you may find it difficult to see success. Working with more influencers increases your chance of finding success. It also decreases the chance you will be deterred from influencer engagement if a few influencers don't move the needle as expected.
The value of influencer marketing and goal setting
In the early stages of working with influencers, it was difficult to establish ROI metrics.
Nowadays, brands have become smarter and are able to better identify what those key performance indicators are.
In fact, brands are now seeing a return of $5.78 of earned media for every $1 spent on influencer marketing.
Most influencer campaigns have some combination of 3 basic goals: awareness, sales, and user-generated content (UGC).
Awareness and user-generated content are the easiest to measure. Awareness is usually just measured in engagement or impressions.
Sales are a bit more difficult but are measurable. Most brands measure this by giving codes to creators to share or providing affiliate links.
UGC is another way that brands are measuring success and it might be the most important way.
Generating UGC is a powerful way to connect with your customers. In fact, 93% of consumers find UGC helpful when making a purchase decision.

UGC encourages product users to share their experiences and become brand advocates. With more consumers being influenced by their peers, UGC is a powerful form of marketing.
Combined with licensing rights, brands can reuse UGC on web, email, social, and ads. Ads especially have shown to convert at a higher rate when UGC content is used for the creative.
What type of influencers/creators should I work with?
When many people think of influencers, their mind gravitates toward accounts with millions of followers.
For the most successful campaigns, however, working with smaller influencers actually yields better results.
The sweet spot? Micro-influencers.
These influencers are less expensive than accounts with millions of followers and generally have higher engagement rates.
A micro-influencer is generally thought of as an account with less than 50,000 followers.
Brands are working with these smaller accounts at an increasing rate. In fact, for every 1 mega-influencer (account with 1M+ followers), 10 micro-influencers are used.
In some cases, brands will work with nano-influencers, a subset of micro-influencers that have between 1k-10k followers and have the highest engagement rates.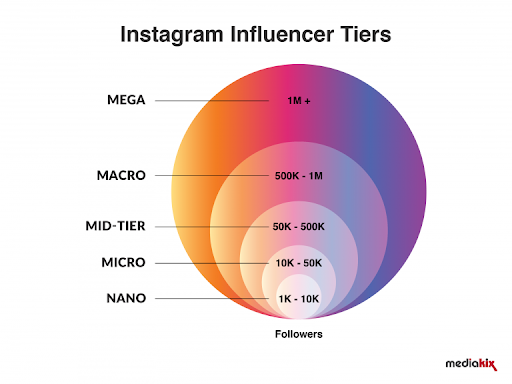 When working with micro-influencers, make sure they are strong content creators as well. One of the main benefits of an influencer campaign is the UGC that results from the campaign.
By working with a strong content creator, you ensure at the very least you are producing high-quality content that can be used to create new audiences and convert them into paying customers.
What social media is best for influencer marketing?
Now that we have answered the question about what type of influencers you should use, it's time to look at what platforms are the best for influencer marketing.
Instagram influencers continue to be the best source for running campaigns.
Facebook, Twitter, YouTube, and Pinterest have all seen a drop in favor of Instagram influencer marketing.
As we stated earlier, CPG and DTC brands have generally had the highest availability of influencers so its no surprise that Instagram, the best social channel for CPG and DTC brands, is the top source for running campaigns.
TikTok is seeing the highest engagement numbers but for now, Instagram is still king for consumer brands. It's also the best channel for producing UGC.
How to create an influencer campaign
Once you have selected the type of influencers and social media platform(s) you want to run an influencer campaign on, it's time to start sourcing influencers and creators.
There are a few different ways to do this and some ways are better than others. Here are the routes you can take.
In-house influencer campaigns
In-house campaigns are the most popular way of running campaigns.
When you do in-house, it means you source and negotiate with all of the influencers yourself.
Ultimately, your in-house team will be most responsible for the success of your campaign.
If you decide to go this route, we suggest using hashtags to find influencers in your niche. Once you find influencers that you want to work with, the next step is to reach out to them.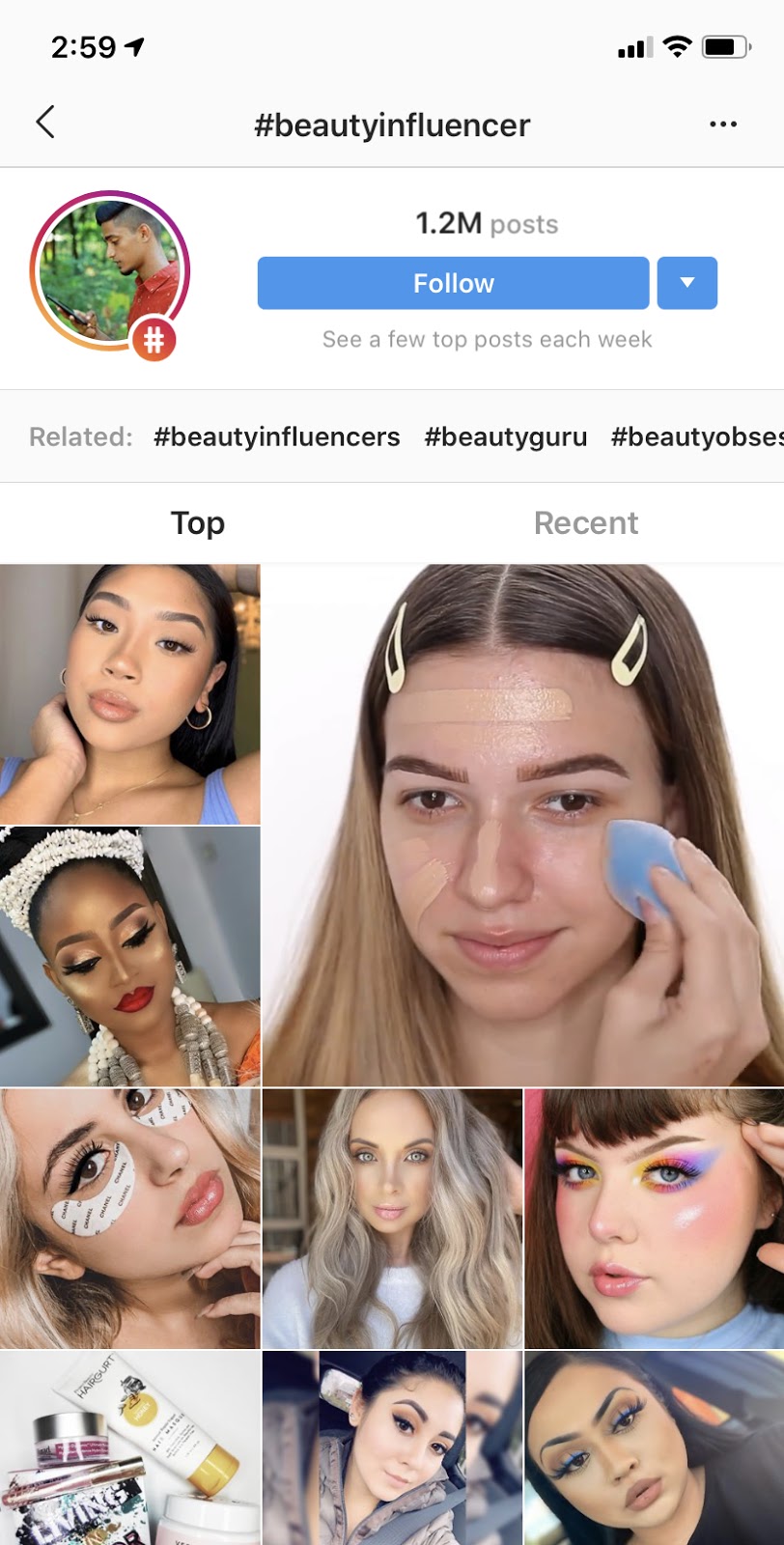 To keep track of these efforts, we suggest using a spreadsheet.
One of the biggest challenges with in-house campaigns though is actually sourcing the influencers..
Using an in-house campaign might appear cheaper than the options below but the time spent on sourcing and managing influencers could hit five figures when you add in the cost of paying influencers as well.
Agency campaigns
Another route you can take is using an agency to find and manage influencers for you. Agencies can be helpful in narrowing your scope and may have a better understanding of the process due to the volume of influencer campaigns they complete.
When using an agency, make sure you consistently review the messaging they are using. You should also review influencers they have selected.
An agency will represent your brand which means they will represent your brand image. If you don't review influencer efforts with your agency, you could risk your brand being tarnished by poor outreach messaging or selecting influencers that don't match your brand well enough.
The advantage you receive with agencies is the time savings of not having to run your campaign in-house.
Note: Most agencies will use a database to source their influencers. More on that below.
Influencer database platforms
Nearly all influencer marketing platforms are databases. These platforms essentially scrape different social media platforms for influencers and creators based on a certain follower, audience, and engagement metrics.
Most influencers and creators don't know they are a part of these platforms, however.
When working with a database, you will still need to reach out to these influencers and negotiate payments.
If you're interested in using their UGC for other promotional purposes, you will also need to negotiate content and licensing rights with these influencers and creators.
That could result in an extra fee. Not to mention the monthly software subscription fees that databases have.
The benefit of working with a database is that you will save valuable time in finding potential influencers and creators that you can work with. Most databases also allow you to manage the influencers in a CRM-like software making it easier to track your efforts.
Influencer network
The final way to manage an influencer campaign is to use an influencer network like Trend. Influencers and creators on a network know they are on there and may have some fees and licensing rights pre-negotiated.
Curated networks mean that the influencers on the platform have been vetted for things like fake followers, engagement, and quality content. Instead of having to do this in-house or on a database, you can be sure that the influencers you use here will be high-quality.
Some networks even have all-inclusive pricing. This is possible because these platforms have established a relationship with these influencers and may have possibly pre-negotiated prices beforehand.
If you're using a network, you may also receive full licensing and distribution rights.
One of the benefits of influencer marketing is user-generated content. By having licensing rights, you are able to repurpose great UGC even faster.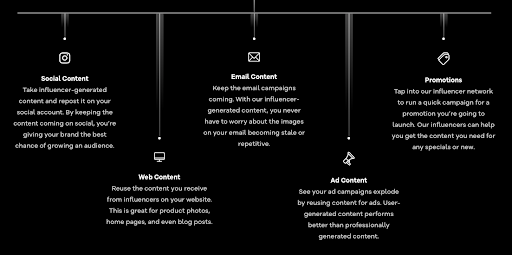 So if you're looking to only pay for influencers when you need them, this can save you money from a usual monthly fee you may be charged even if you are not using the platform.
The bottom line
If you're looking to hop on the influencer marketing bandwagon, it's important to set your goals well.
When done right, using influencers can produce a positive ROI for your brand in the form of sales, earned media, or UGC.
UGC is arguably the most important goal for brands due to its ability to keep converting new customers.
Influencer marketing campaigns can either be run in-house, through an agency, using a database or through a curated network. Each option has its own advantages and disadvantages.
Take action:
Figure out what type of influencers you want to use (nano, micro, mega)
Set your campaign goals - drive sales, awareness, UGC
Choose a social platform
Choose a method to find and manage influencers - in-house, agency, database, or network
Jay Desai is the Head of Growth at Trend.io, a software company that enables brands to source high-quality user-generated content and targeted exposure with social media influencers. He's an experienced marketer with a passion for sports and travel.