Image Management: What It Is (and 7 Use Cases)
Looking to improve your image management processes? Read on, you've come to the right place.
Today, enterprises are increasingly inundated with image assets. Team members across departments - marketing, legal, sales, IT - are creating, storing, editing and downloading visual assets to support different campaigns at an unprecedented rate.
As image libraries grow, larger organizations struggle to keep assets up-to-date, accessible, and secure. This often leads to redundant creative re-work, digital asset waste and other costly, time-consuming inefficiencies.
The solution? Image management software.
Image management is where companies organize, centralize, and share images using specific software. This system makes it easier for your team to pull images, share proofs, and track what assets are being widely used by your brand.
It also means that your entire asset library can be stored and organized under one roof. Let's dive in.
What is Image Management?
Image management is a solution most often used by enterprise organizations looking for a way to organize, modify, and distribute a large visual asset library in a centralized system.
Not only does an image management system give you a way to organize assets in bulk and retrieve them quickly, but it also makes it easier to share and collaborate internally and across clients.
Think about the manual processes that often go into managing and updating a massive library of images that stretches across multiple departments and campaigns. You need to make sure your team has access to the right files, and that assets are up-to-date so the most recent, approved branding and images are used across campaigns.
An image management system will allow you to:
Set specific rights and expiration dates for image files
Allow registered users to download specific images
Keep your entire image library in a branded web portal that's protected by a secure login
Limit access for different departments and users based on permission credentials
For enterprise teams with a large asset library, this is huge. No more searching for files in Google Drives and emails—image management keeps files updated, secure, and shareable.
When is Image Management Needed?
As discussed, enterprise-level companies need a way to organize and work efficiently with large—and growing—asset libraries.
It's no longer practical (in fact, it's quite the opposite) for teams to be working out of email chains or restrictive storage drives when they need to align their marketing, sales, IT, legal and support teams with assets easily.
That's where image management comes into play.
It gives teams a single source of truth for every asset in their image library. Image management allows teams to tag assets so everyone will know which is the most up to date file, as well as organize assets based on the date they were created, who made them, or what project they are for.
However, image management goes one step further. It allows companies to have complete file control using features like metadata and external sharing solutions. If you need to share a large asset file with a client, you can create a portal with your own branding and share access for a single point of collaboration between all that team's stakeholders.
Types of Image Management Systems
There are several types of image management systems you can choose from—each with pros and cons.
To pick the right system, you need to take a look at your organization's individual needs. Do you need a system that just holds images, or one that will allow you to control user rights and quickly find assets with granular sorting and filtering functionality?
Here are the three types of systems we recommend you choose from.
Digital Asset Management (DAM)
A DAM system allows you to manage all types of digital assets in a centralized location.
You can use it to store and share images, videos, audio, and any other type of asset you need to support omni-channel campaigns. Not only that, but you can tag assets, control who can access them, and even use metadata to search for assets.
Media Asset Management (MAM)
A MAM is similar to a DAM, but it is built specifically for film companies.
Because it's designed for filmmakers and television networks, MAM systems give teams an easy way to store, share, and collaborate on time-based audio-video assets.
Photo Repositories
Finally, a photo repository is an image management system that is for images only.
Although photo repositories give teams a way to store large amounts of images, they do not have the sorting and filtering features that come with more complete MAM and DAM systems.
What to Look for in an Image Management System
Storage
The right image management system will provide a simple platform to securely store all your assets.
If you're storing assets in hard drives or on a system that the rest of your team doesn't have access to, it can hinder project collaboration and campaign time-to-launch. With the right system, you can upload an unlimited number of images, in any file format, upload them in bulk, and even allow guests to upload assets too.
With the storage solution in Brandfolder DAM, you can upload and store images in collections to make it easier for your team to find and share: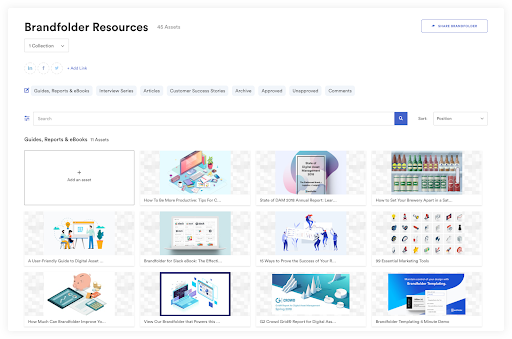 Organization
How you organize images is crucial to collaboration.
An image management system allows you to sort images into collections and tag them so team members can quickly find them whenever they need them.
Using Brandfolder, you can add various tags to better categorize images. These tags can be customized based on information such as file format, what client they were created for, and even what collection they belong to.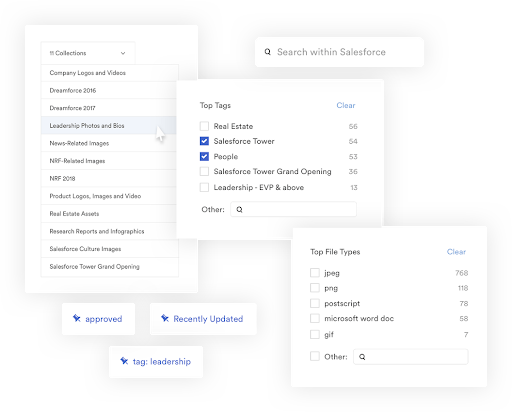 Shareability
Gone are the days where images are kept on hard drives or on-premise.
By investing in a cloud-based image management system, you can upload, organize, and share unlimited images from a single,secure platform. Yet the system allows you to go even further. With sharing permissions, you can control who (internally and externally) has access to what assets, so everyone involved in a project can quickly and easily access the images they need at any time.
With Brandfolder, you can share collections or individual images by simply selecting them—and clicking share.

Rights Management
Keeping track of image rights is time-consuming and, if done manually, can be prone to mistakes.
You can automate the rights management process using an image management system. For example, Brandfolder allows you to set expiration dates for images and attach usage limitations when uploaded into the system: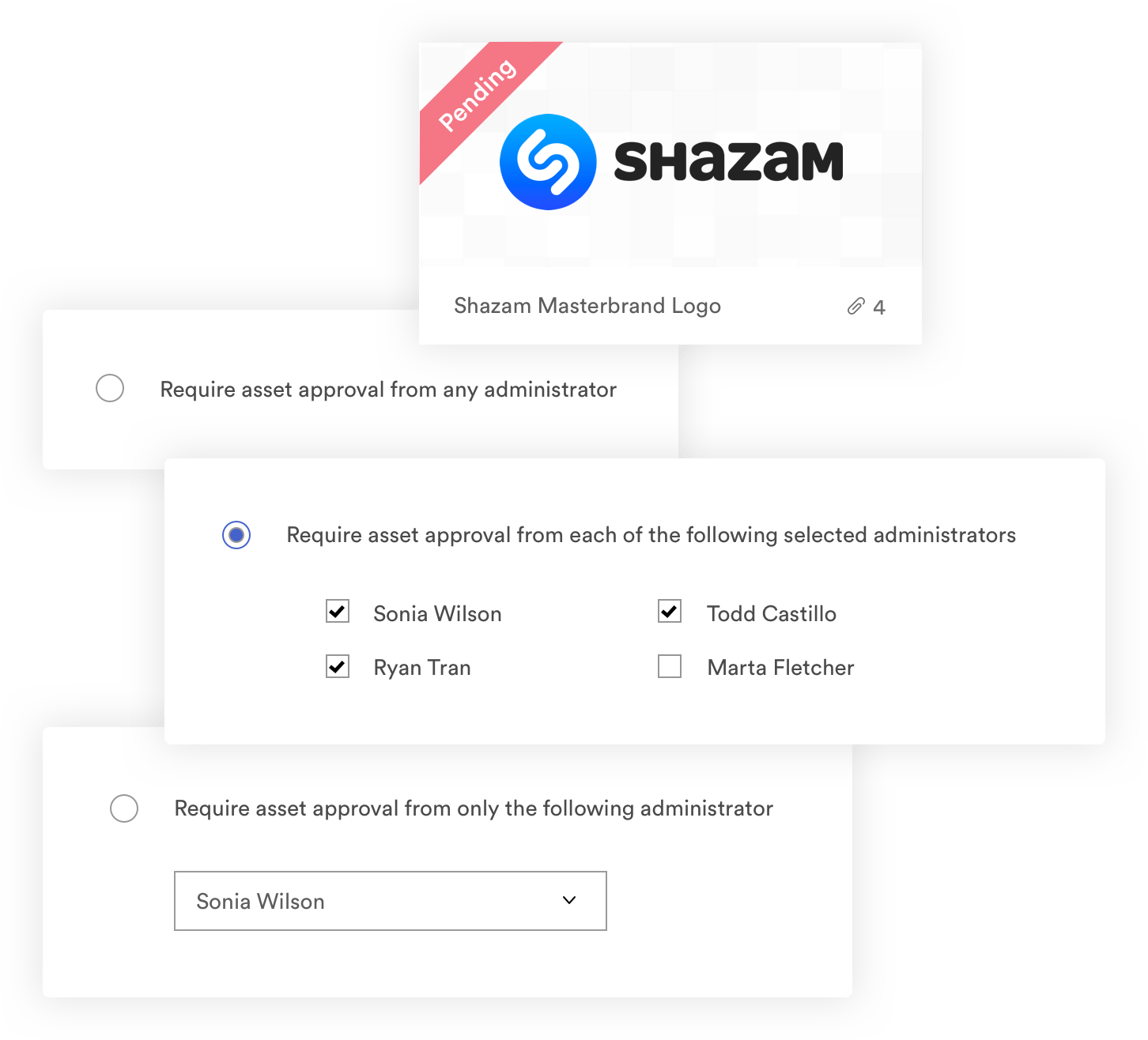 If the rights to an image expire, Brandfolder will alert you so you can take action and either restore the rights or limit access to the image completely.
Analytics
Ever wonder which assets in your image library are being used the most?
An image management system lifts the hood of your asset library and tracks downloads and usage. You can quickly view how many times different images have been shared and viewed.
Brandfolder's analytics dashboard breaks down assets into views, downloads and shares, so you can track which assets have been successful: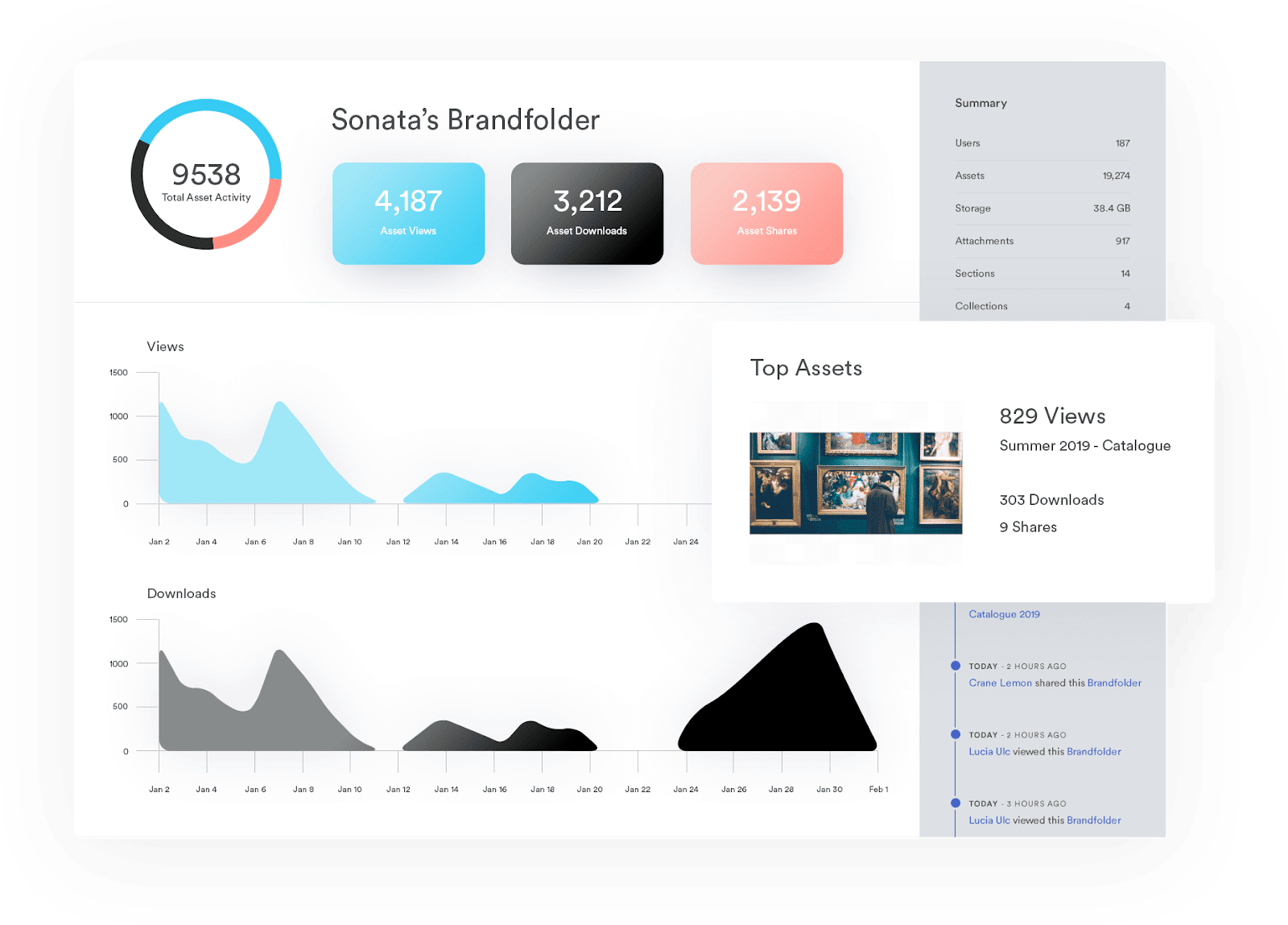 Branding
An image management system gives you a way to market and deliver projects in style.
Not only can you present assets to clients using a branded library, but you can even have the option to give them access to images using a branded web portal.
Here's how branded portals look using Brandfolder: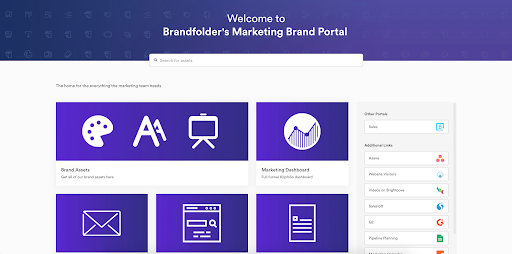 Not only does every portal have a unique URL and permission access, but they also allow clients to search for, and download, any images they want. Handing over assets to clients after the completion of a project has never been easier.
Security
Protecting your image library is important—for you and your clients.
Instead of emailing final images or sharing folders from a Google Drive, an image management system protects images using multiple security layers and even automatically backing up your library.
Brandfolder uses several security layers, including SAML 2.0 SSO, security permissions, and privacy settings to protect images: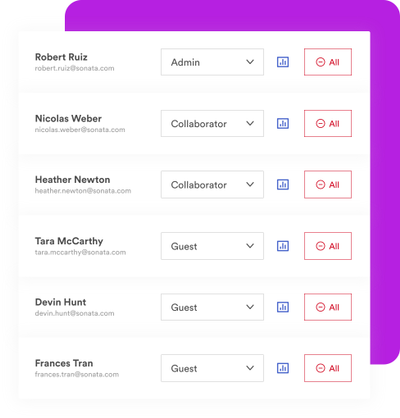 Frequently Asked Questions About Image Management Software
Who uses online image management?
Image management is used by organizations and Enterprise companies to boost their productivity and make it easier for their teams to collaborate.
Image management systems are useful for all types of departments, from Sales to IT departments, media outlets, and software companies. Each of these departments (and many more) require fast and easy access to images, logos, and key resources to keep their companies moving.
Can I use a DAM to organize images?
Absolutely.
DAM systems give you every tool you need to organize images. You can easily upload, store, share, and collaborate using a DAM, and every image in your library will be kept in one centralized platform.
How do I choose the best image management system?
This comes down to your organization's needs.
Apart from the features we mentioned in the last section, you must also make sure that the image management system you invest in integrates with your tech stack and gives you the customer support needed to make the most out of it.