Announcing: Free Productivity eCourse for Creatives
Ever realize it's 5:00 and wonder what the hell you just did for nine hours? We've all been there, which is why we're excited to announce our free Productivity eCourse for Creatives! And before you write this off as "just another generic eCourse," you should know we've specially curated these productivity tips for marketers and creatives.

Productivity Tips for Marketers & Creative Professionals
The course is tailored to the unique schedules and demands of marketers, designers, and copywriters. Because we know that your workflow needs and productivity challenges are different than those of your finance or business development counterparts. And you won't just be hearing from us! This course is packed with strategies from creative leads at powerhouse companies including Dollar Shave Club, Under Armour, and Havenly.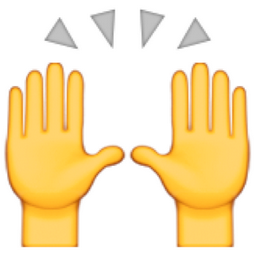 Praise hands! Get me in this eCourse now.
From finding your creative flow at 2:00am to ditching your laptop in favor of foam board, you'll learn how some of the best in the biz find inspiration and creative empowerment while balancing full workflows. Plus, find out what populates their stacks and how they stave off burnout.

In this eCourse, you'll receive emails containing tips on:
Making the Most of a Small Team
Designing in an Agile Environment
Creative Time vs. Business Time
The Harmony Between Analog and Digital
Maximizing Your Creativity
Putting Your Productivity to Work
Stop leaving work without moving a single card on your Trello board — because that's the worst.