Houston Texans' client story
Houston Texans
Since the Houston Texans were first established in 2002, millions of dedicated fans have come out to see the team play on their home turf at NRG stadium. The Texans premium seating team plays a critical role in helping the stadium's suite holders receive a first-class experience every single visit.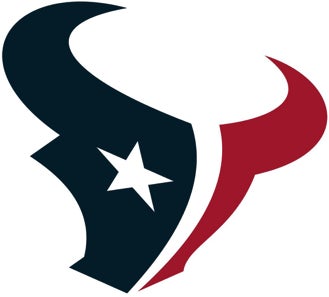 Jessica Schneider
Premium Seating Service Manager
Company Stats
Established in 2002 as an expansion team

Youngest franchise in the NFL

More than 150 suites

Challenge
It's game day in Houston, and thousands of Texans fans are filling into NRG stadium with cheers of excitement. From major food and beverage brands to energy and consulting companies, some of the most well-known corporations in Texas pay a premium price to hold a suite in this stadium.
To ensure these companies can always provide an extraordinary experience for clients and prospects, the Texans premium seating team provides each suite holder with a custom welcome package every season. All the documents they need, such as catering menus, event invitations, and invoices are compiled into one website.
The problem? Suite holders don't visit this website. Instead, suite holders communicate with the premium seating team by sending important documents over email. Since emails are difficult to keep track of over time, these assets are often misplaced and both parties waste time sending and receiving duplicate document requests.

Solution
The Texans premium seating team is dedicated to providing suite holders with an unforgettable experience watching the Houston Texans at NRG stadium. To meet this goal, they implemented Brandfolder. Now, all-suite holders can access a single URL which hosts all the specific information they need. Whether it's a downloadable template or a printable invitation, all documents are easy to find.
Organize
The Texans premium seating team built a primary suite holder Brandfolder that acts as a go-to source for everything it needs to get the most benefit out of their suite. Since everything is in one place, suite managers no longer have to email each individual their own booklet or set of documents.
Share
By using the main suite holder Brandfolder to differentiate suite holder responsibility roles (a primary contact and a suite administrator), the premium seating team clarifies who needs access to which documents. Suite holders can also request to have other partners join the Brandfolder at any time.
Manage
Instead of responding to hundreds of asset requests, the Texans premium seating team can direct all suite holders to Brandfolder. Here, they can find relevant, up-to-date documents each and every time they need them. "By moving everything to Brandfolder, our suite holders no longer have to keep track of a booklet and request the digital file of a form at a later time."
We wanted to offer an individual location where each suite holder could access their personal items. Whether that's their contracts with us, pictures from certain events, invoices or receipts, everything is in one location.
Interested in learning how Brandfolder can help you manage, distribute and analyze your brand assets?