With Brandfolder, your retail company will:
Manage images on your site with CDN
Tackle season asset change outs with CDN
Manage campaign assets within all channels worldwide
Streamline Digital Rights Management across all vendor relationships
Access campaign content via centrally controlled templates and personalize or localize them to their needs
Organization & Curation
Custom Fields
Whether you have five or six thousand products in retail, we have custom fields to match the uniqueness of every SKU.
From sizing to material and barcodes to distribution origin, Brandfolder's customer experience team will help you be up and running in our system quickly and individually. Experience the most hands-off, customizable way to manage all assets across wholesaler, e-commerce, and distribution.
Workflow & Collaboration
Shopper Marketing
Manage primary and secondary packaging, seller sheets, and POS configuration in one distributed location.
Whether you're building assets and campaigns in-house or collaborating with agencies, Brandfolder supports work-in-progress content and creatives. Assets can be set in a pending state and hidden until they are finalized, giving Brandfolder users control over the entire creative process, from inception to launch to wholesaler.
Brandguide
Be a Show Off
Share your most vital assets, like logos, executive bios, and product shots, in a public-facing press kit.
Eliminate the back-and-forth that accompanies analyst briefings, press pitches, and tradeshow management by bulidng one self-serve portal where partners, press, and other key stakeholders can easily grab your most popular assets. Brandfolder's visual interface makes it easy for users to grab what they need, freeing your employees from the burden of manually managing and distributing brand materials.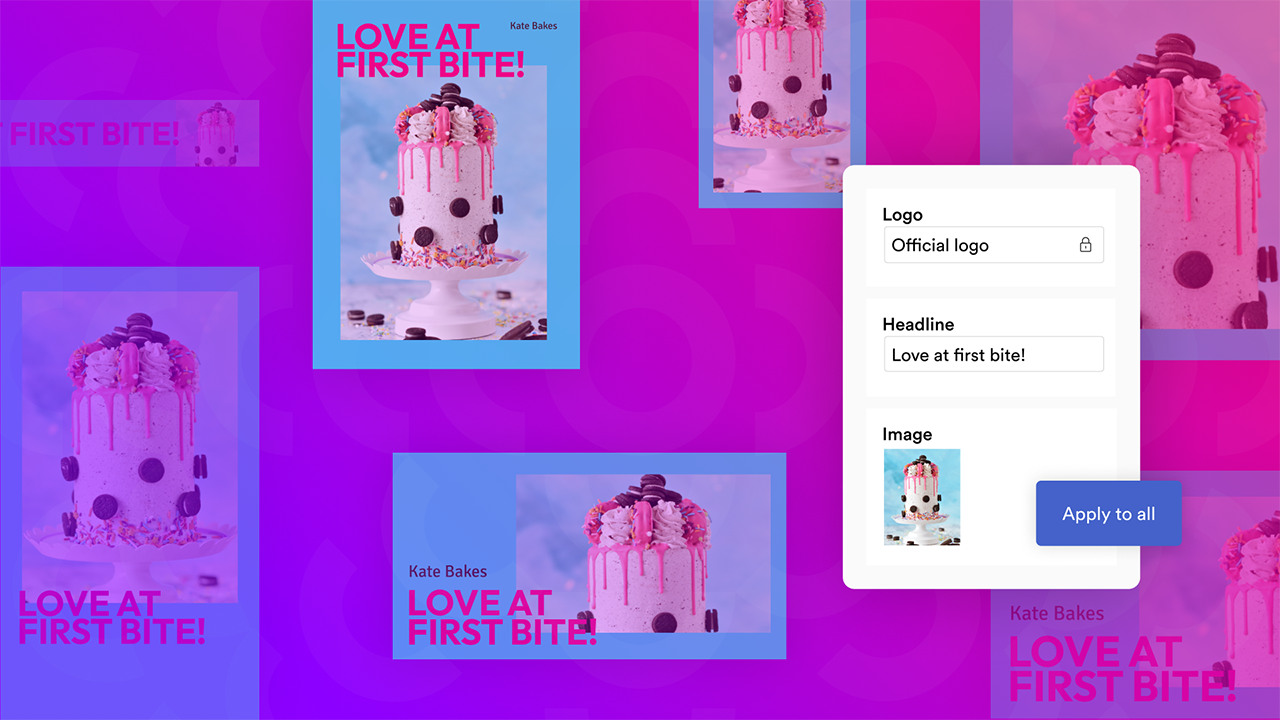 Content Automation
Empower Your Team
Retail is a tremendously fast moving and competitive environment. Be first to the market and localize global campaigns with Brandfolder Content Automation. Empower anyone on the team to respond to changes in the market immediately via centrally controlled templates. Lock down elements that should not change while empowering your team to localize and personalize.