With Brandfolder, your sports company will:
Power corporate sponsorships to increase brand sentiment, awareness and engagement
Drive consumers to retail by streamlining distribution of your sport brand's apparel and collateral
Share guidelines and assets essential to PR, marketing and promotional needs
Safeguard files from public consumption via multiple layers and versions of privacy permissioning
Self produce branded content using Content Automation
Privacy & Security
Privacy Control
Professional athletes and athletic teams represent one of the most costly, commercial forms of brand. Athletic logo and sponsorship use tops the list of assets in expense and protection.

Brandfolder provides sports clients with the highest level of privacy, security, and brand monitoring available. Absolutely no asset can be used without explicit permission from an administrator. Our customers enjoy the single best privacy control and brand integrity of any digital asset management software.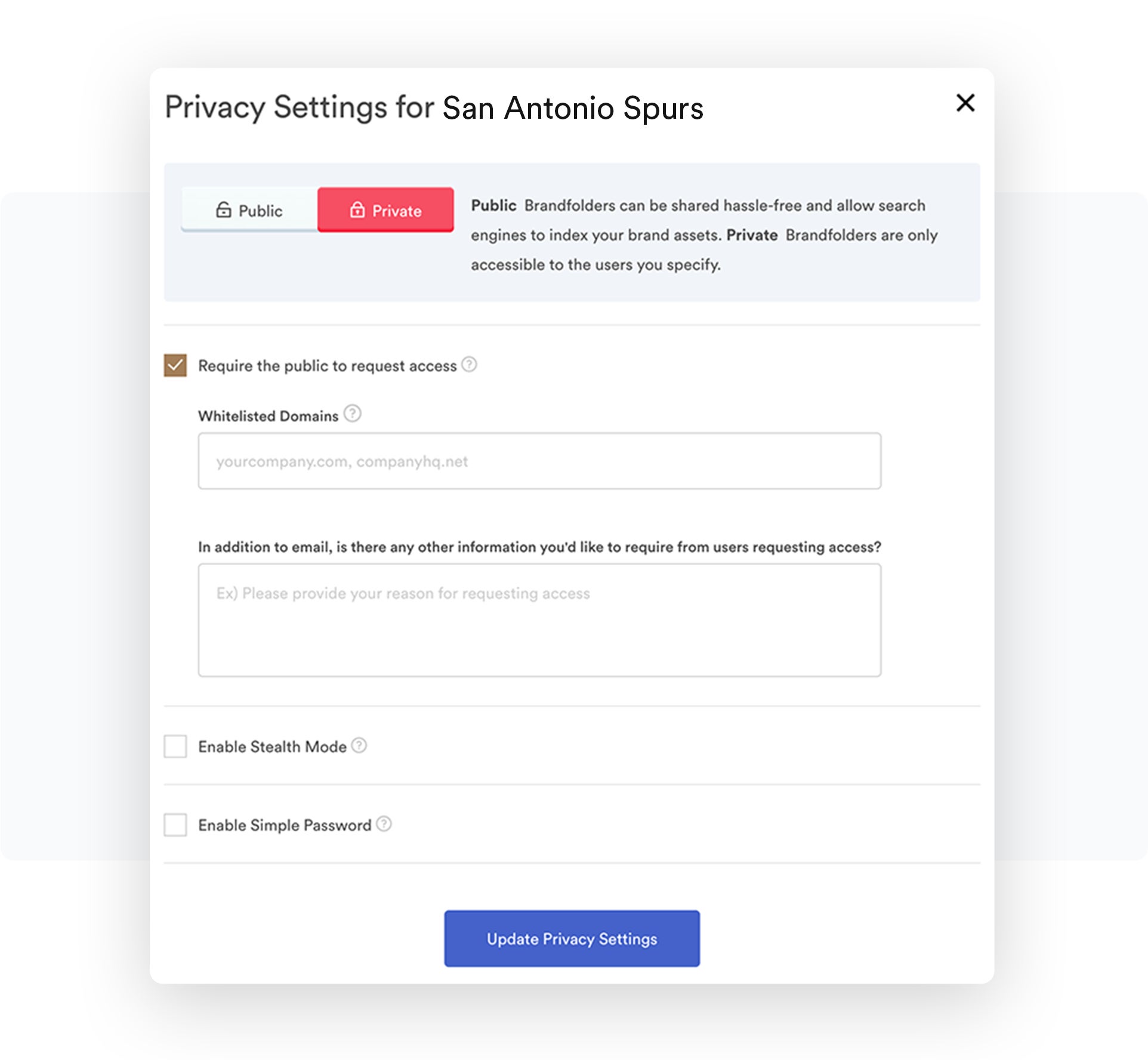 Embedding & Sharing
Collections
Keep everyone, internal and external, on the same page by providing access via embedded assets on a website, single shared link, a collection and groups, or a saved search. Brandfolder empowers you to automatically group similar items based on criteria you desire; color, marketing tentpole, season, or type.

Your organization can distribute, share, and update collections on the fly as assets are changed--even set custom dates for assets to appear and be removed from a collection.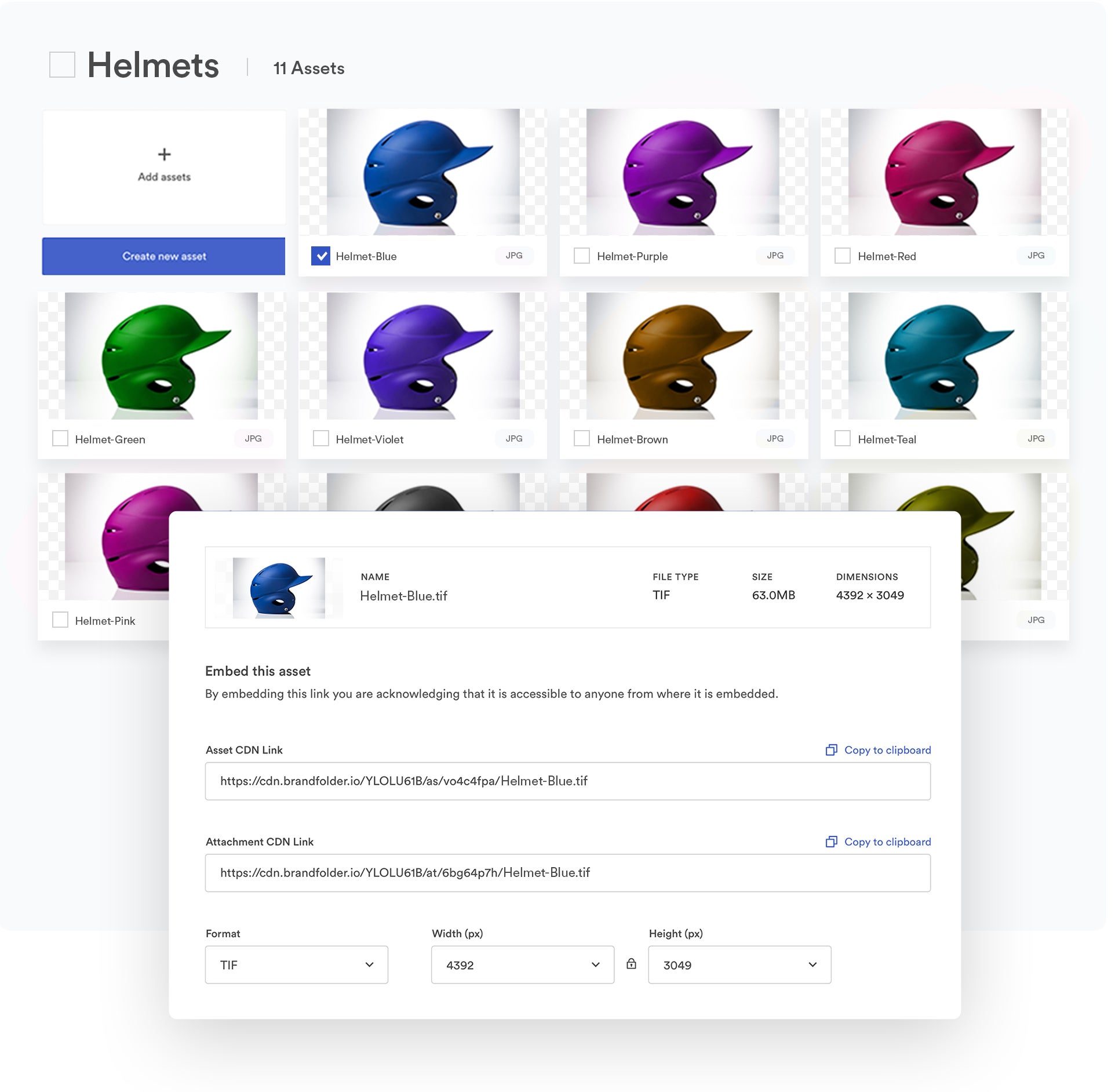 Rights Management
Home or Away
Display your public or limited distribution jerseys, press releases, marketing materials, and brand assets with auto-expiration attached to each item you want to distribute publicly. Maintain your work-in-progress designs and assets in a private, undistributed collection with rights-managed sharing.