With Brandfolder, your agency will:
Establish an organizational structure to manage multiple clients
Streamline the process for presenting and sharing creative with clients
Communicate feedback and approve items directly from the platform
Eliminate email requests for files and assets
Ensure brand consistency across both in-house content, as well as creative developed by agency partners
Organization & Curation
Keep your Agency Organized
Finally. Brandfolder is a happy place for agencies and clients to come together on brand creative.
Get your Account Managers and creative teams out of siloed storage solutions, and eliminate the routine of searching through old email attachments. With Brandfolder you'll be able to better understand what client assets are available and how they're working. Our platform was built to help strengthen client relations and arm you with valuable insights to grow existing engagements.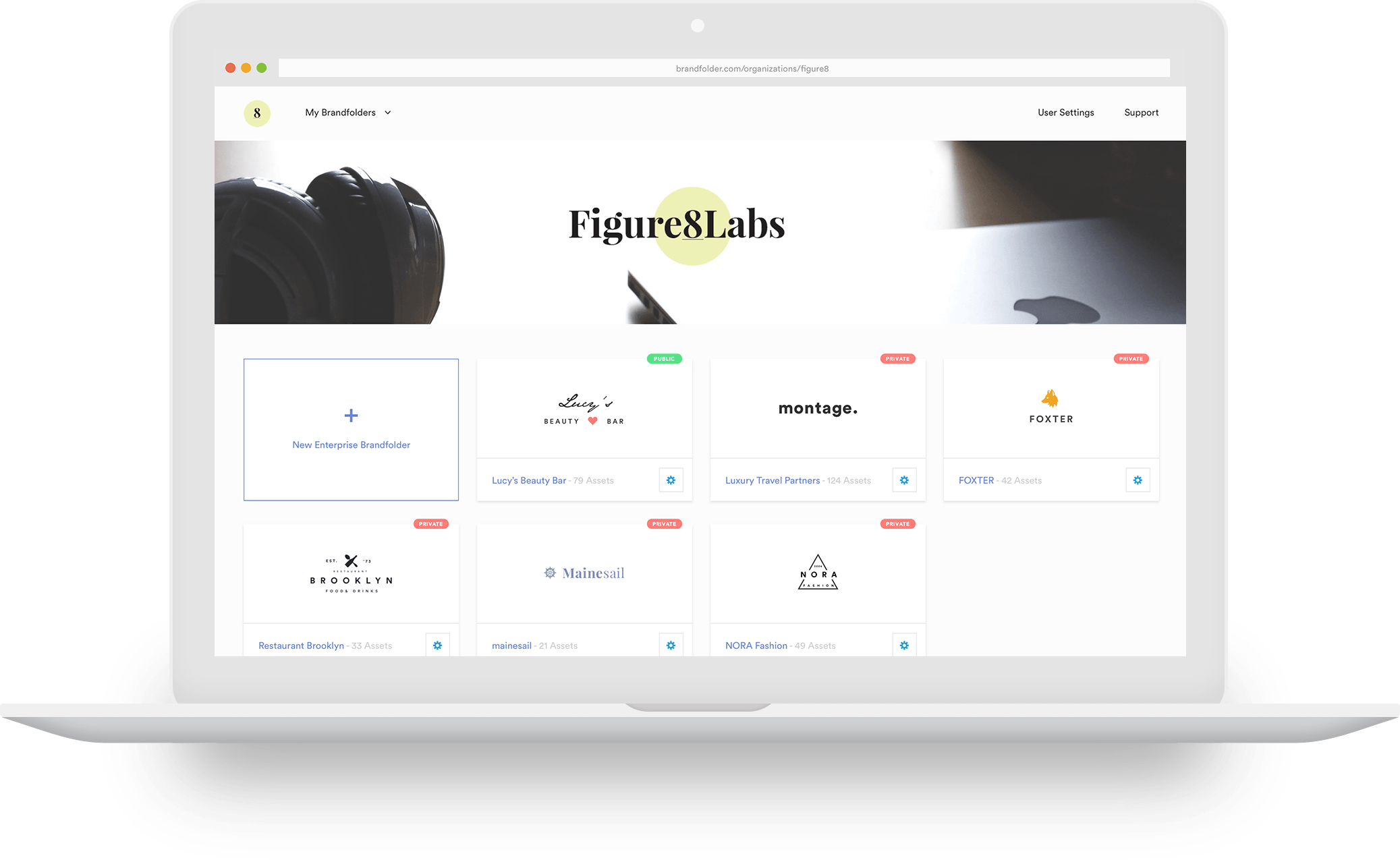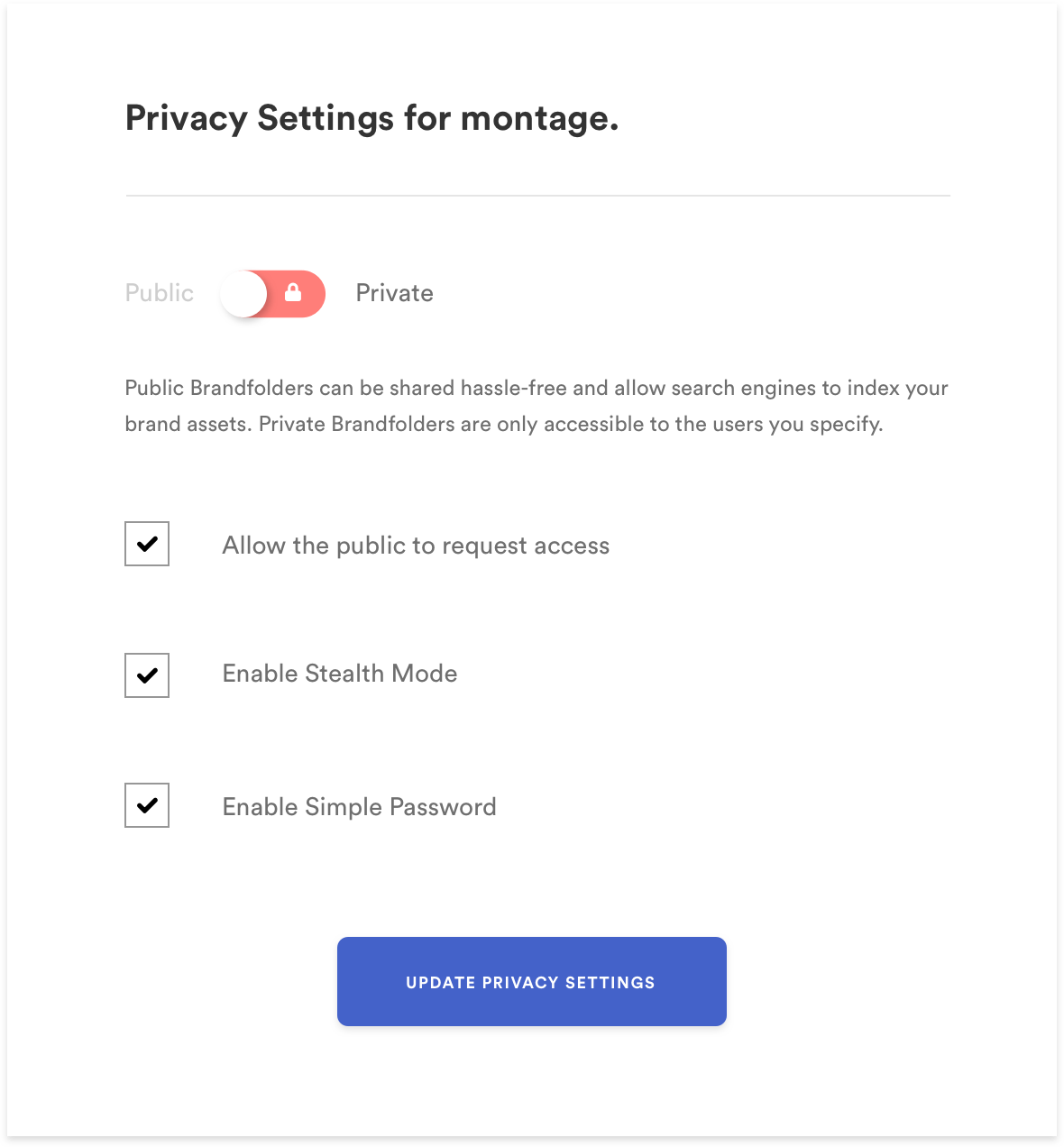 Privacy & Security
Configure Privacy
Agencies trust Brandfolder to make a single asset, group of assets, or multiple Brandfolders accessible to the right people.
Whether you're working on a rebrand, product launch, landing page, or new campaign, Brandfolder has numerous privacy settings to ensure client assets are secure. Privacy settings can be configured down to a single asset, shared internally or externally, or set to expire on a certain date. In addition, Brandfolder has lots of great tracking tools to help you understand who's using assets and how.
Integrations & Plugins
Leverage our Adobe Integration
Streamline creative workflows by accessing Brandfolder assets from your favorite Adobe Creative Suite apps.
Our plug-in enables your creatives to see and search across your entire catalog of Brandfolder assets right from InDesign, Illustrator, and Photoshop.