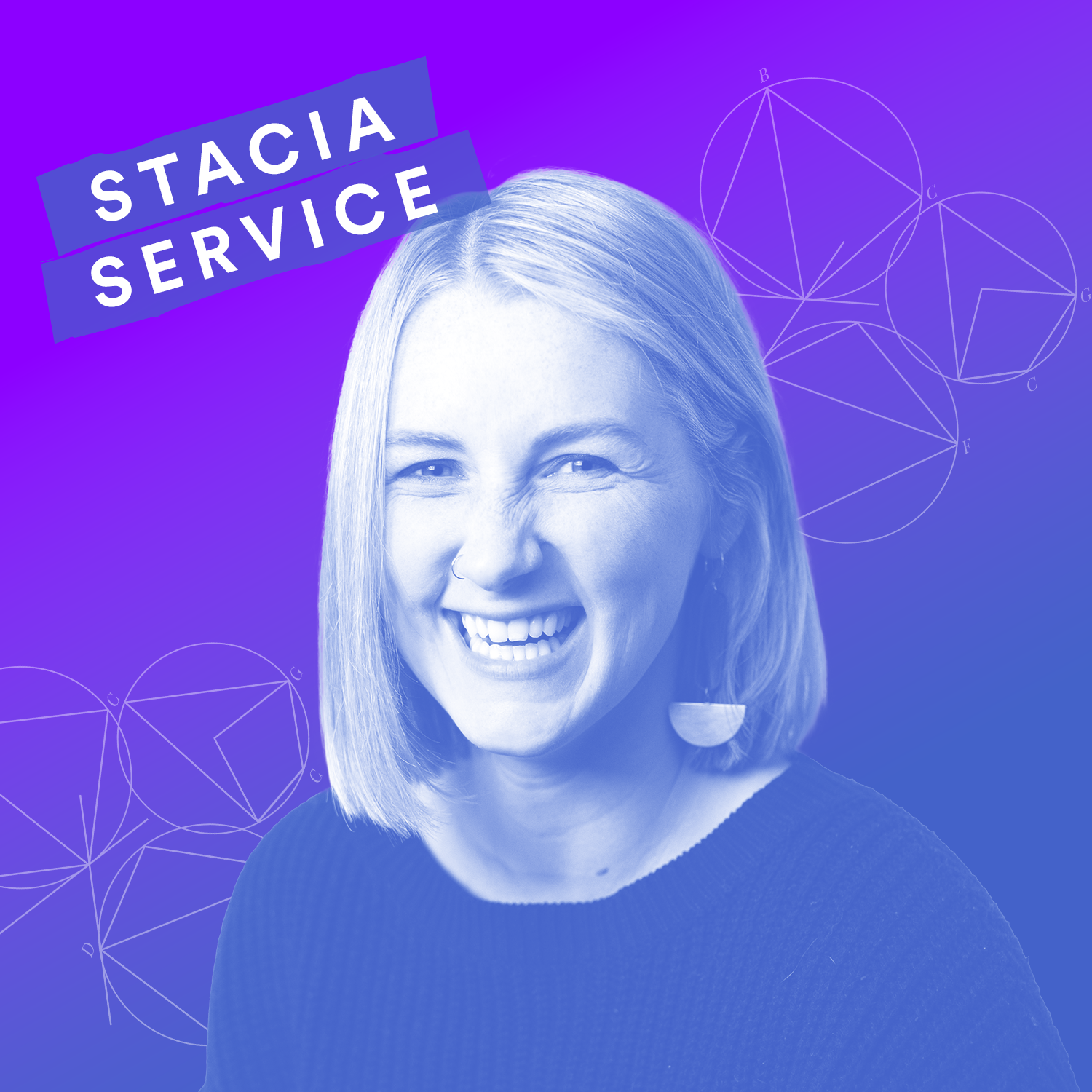 About Stacia Service
Co-Founder & Design Director, Magenta Creative
An entrepreneur at heart, Stacia came from a family that always encouraged her to be a leader and find creative solutions to everyday challenges. Stacia draws her creativity from brands that inspire her but she gets most of her inspiration from walking around on her farm located just outside of Minneapolis. When Stacia first left her previous design agency life in the city she dove headfirst into freelancing from home long before COVID came around and made it the norm. She realized she loved her work but not the obstacles presented by freelancing so she combined her powers with other creatives to form her very own agency. Today, Stacia enjoys building high ROI design strategies and perusing the various vintage shops around her rural town.
Stacia Service
Magenta Creative x Stacia Service: Strategic Design
Episode Summary
This week's featured guest is Stacia Service, Co-Founder & Design Director of Magenta Creative.
After transitioning from agency life in Minneapolis to working from home (pre-pandemic), Stacia realized she wanted to return to her entrepreneurial roots. So when some friends got together and suggested they start an agency of their own, she was all in! Not only did she love the freedom and stability that only an agency model could provide but she also worked collaboratively with her team to craft a design-first strategy. Today, Stacia leads her team in efficient brand positioning and research that gets to the heart of each unique client's visual marketing needs. In this episode, Stacia shares her design secrets and processes every designer can use to take their work to the next level. Get ready to be inspired! 
Key Takeaways:
We learn the exact steps Stacia's team uses to prepare spot-on design strategies.

Stacia shares her insight into streamlining creative processes. 

We discuss the importance of collaborative client research. 

Want to create a tailor made strategy without months of research? Stacia tells all about how she and her team pull it all together. 

We discover what happens when creatives have the confidence to put their experience together and transform an industry from within.