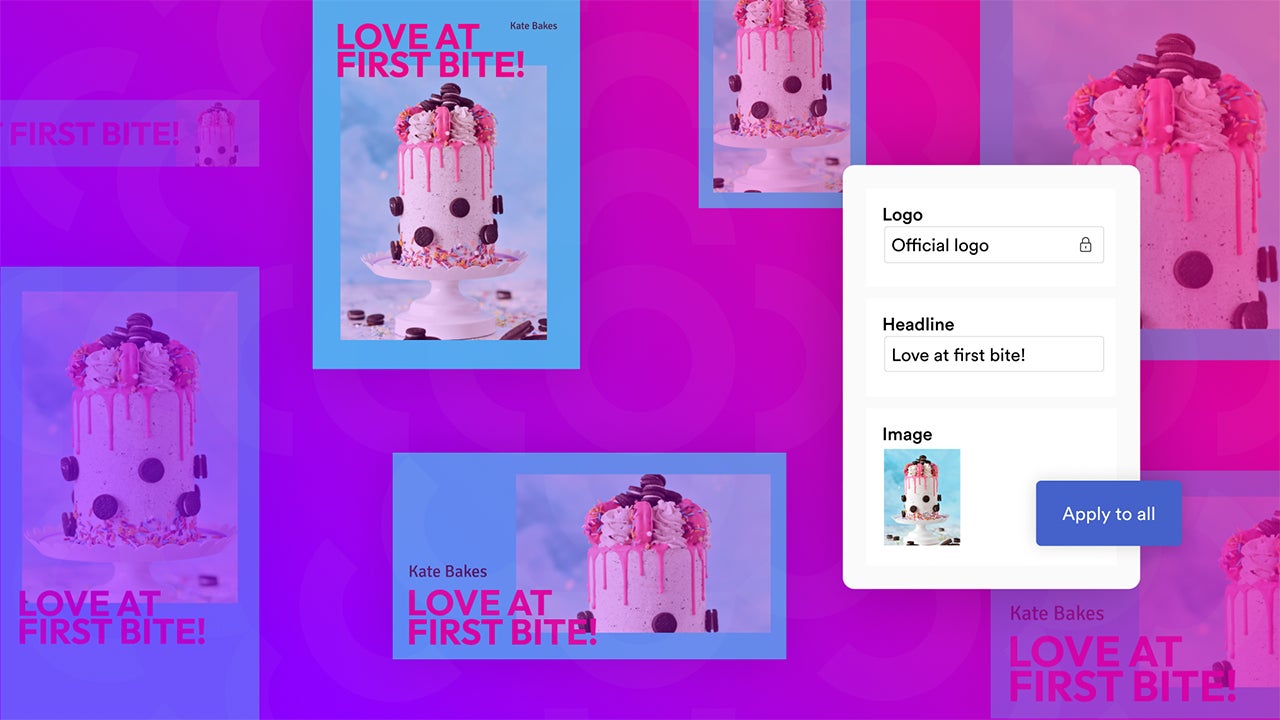 Content Automation
Empower non-creatives to customize content and get to market at scale and at speed. Content automation allows any organization to build consistent brand assets, on-demand, without sapping time from your creative team.
Schedule a demo
One brand, many content creators

With Brandfolder Content Automation, anyone you choose for self-service access can be a content creator without fear of losing brand consistency. By allowing designers and creatives to set pre-approved elements for a given asset, it can be quickly recreated and repurposed for custom use across the organization.

Creation at scale with automation

Create hundreds of assets across print and digital formats with ease. Brandfolder Content Automation lets you customize multiple templates at once, directly or using data like a CSV file or other feed.

More time for the creative team to be creative

Creative teams know it all too well; continuous requests for routine edits are a major obstacle to efficient creative production. Brandfolder allows anyone to find the right template when and where they expect, making quick changes just that, quick. Remove disruption from the creative process and add time back to the creative team's calendar.