12RND's client story
How 12RND uses Brandfolder Content Automation to streamline marketing efforts across franchises
12RND (now UBX) is a boutique fitness facility, with a national footprint of franchises, delivering a workout built around functional strength, conditioning and sports-based cardio activities. The first franchise location opened in 2016 and there are now more than 70 franchises around the country.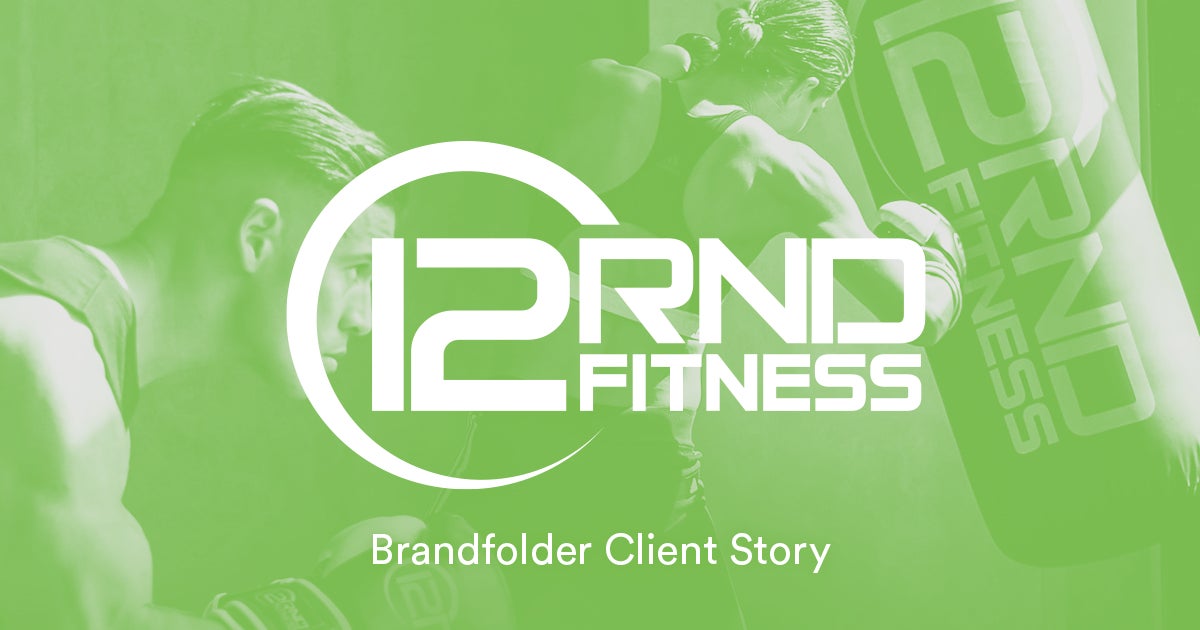 Jonah Hales
Chief Operations Officer
Company Stats
Fitness

Located in Australia

75 franchises

85+ users

7,500+ exports in 12 months

95 new projects every month

This case study is about Brandfolder Content Automation, previously known as Outfit. We are thrilled to offer this templating technology as part of our digital asset management platform. You can learn more about Brandfolder Content Automation here.
Challenge
When 12RND (now UBX) started to scale their model, there was a loose brand style guide, very open to interpretation and the resultant marketing collateral was so inconsistent it didn't look like it was promoting a franchise.
The rapid growth planned for the network meant they needed a solution to make onboarding of franchisees as frictionless as possible, and to become a strong value proposition.
Prior to the implementation of Brandfolder Content Automation the 12RND central team needed to check every franchisee's social media accounts every day, negotiate with the franchisee, redesign and approve the new posts and then re-upload.
"We needed the solution to be a 'one-stop shop', to make it easy to onboard new franchisees and to give them freedom to create their own marketing while ensuring our brand remained strong. Brandfolder Content Automation delivers this and is a key value offering for potential franchisees." – Jonah Hales, Chief Operations Officer, 12RND
Solution
The implementation of Brandfolder Content Automation ensured instant brand consistency and the platform has scaled with the network growth, both in terms of user growth and the templates within the platform. 12RND grew from simple, core templates to provide a wide range of signage, digital and print solutions through Brandfolder Content Automation for their franchisees.
"The strength of brand integrity through Brandfolder Content Automation has been vital for us because we are a premium product and now our marketing matches that brand positioning. It means a lot to our franchisees and our customers." – Jonah Hales, Chief Operations Officer, 12RND
A franchisee can log into the platform and within 10 minutes have designed a full marketing suite, ready to send to the printer or share on digital channels. There's no need to send it for approval and there's no cost for graphic designers.
Benefit
Brandfolder Content Automation's intuitive interface means franchisees can easily produce their own collateral and marketing material. The speed to market ensures they can quickly build a new campaign and spend more time on the gym floor with members, to make the 12RND experience even better - an hour saved in marketing production makes a big difference.
"Our franchisees can now create their first pre-launch campaign in under ten minutes with Brandfolder Content Automation. This has significantly increased how quickly we are able to get a new franchisee on their feet and running their business." – Tim West, Founder, 12RND
Interested in learning how Brandfolder Content Automation can help you streamline your creative and marketing processes?