Denver Zoo's client story
The Denver Zoo eliminates daily creative requests while streamlining campaign launches
With over 125 years in operation and more than 3,000 animals in their care, the Denver Zoo is an established global brand in wildlife education and conservation. Their efforts include maintaining a consistent brand presence built to drive the awareness (and funds) necessary to continue their mission of saving wildlife for future generations.


Marie Revenew
VP of External Relations

Carlie McGuire
Public Relations Coordinator
Company Stats
Founded in 1896

400+ Employees

5,000+ Digital assets
Brandfolder has taken our digital assets that were on multiple servers and allowed us to have one central place for our best work. Even better, it's saved [our teams] time by giving them access over what they choose. Since all of the assets are curated by the creative team, we don't worry about anyone using an asset that doesn't best represent us. – Marie Revenew, VP of External Relations
Challenge
Today, the Denver Zoo's digital activities span at least 10 teams including marketing, creative and public relations, making collaboration among 400+ employees rather complicated. They also rely on many external media partners to amplify their brand's message.
In order to increase their digital presence, the team at the Denver Zoo relied on their greatest asset – images of their more than 3,000 animals – to build internal presentations, quality campaigns and other supporting materials.
A group of volunteer photographers supplied thousands of photographs but where, how and even if they would be put to use was difficult to track. Adding those images to creative content and campaigns across internal and external teams involved daily requests and disjointed communication. The marketing and creative teams needed a better way to store, share and distribute creative content while collaborating on campaigns.
Denver Zoo pain points:
Limited capacity for storing and distributing thousands of images
Repeat requests for creative assets
Inefficient sharing of assets with external partners
Campaign collaboration among 400+ employees
Permission settings for sensitive materials
Executive buy-in across numerous teams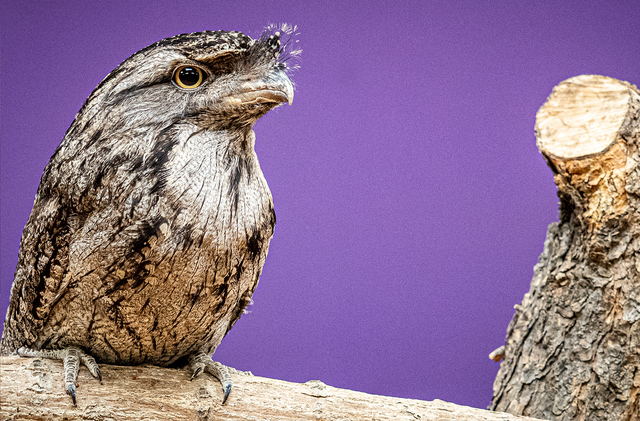 Solution
The Denver Zoo looked to move from the multiple servers and platforms they were using to support campaign activity to a digital asset management system. Their research into DAM solutions quickly landed them with Brandfolder due mostly to its unlimited users, sharing features and ease of use.
By adding a highly intuitive tool, the Denver Zoo planned to quickly gain buy-in and drive widespread adoption without interrupting existing workflows. With support from the Brandfolder customer success team, the migration of existing assets would also be simplified.
"Efficiency just goes through the roof," said Ron Bebus of the volunteer photography committee.
The ability to grant access to all stakeholders would maximize collaboration across the organization and streamline distribution with external partners. From the volunteer photographers to the creative and marketing teams, the extra time and steps required to get content uploaded and into the hands of those who need it was drastically reduced.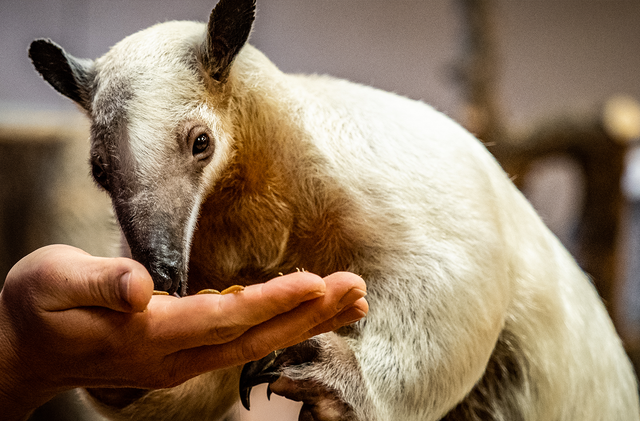 Results
An executive onboarding presentation, developed in tandem with Brandfolder customer success, quickly gained buy-in across all 10 teams at the Denver Zoo.
After onboarding, the Denver Zoo saw asset activity rise to nearly 15,000 engagements in just under six months' time. This activity was representative of teams finding a more streamlined process to support their increasing campaign activity. One such instance centered around the zoo's 125th anniversary. With their DAM in place, the Denver Zoo was able to distribute hundreds of assets across various internal and external partners while maintaining brand consistency.
Denver Zoo success:
15,000 engagements during six months post-implementation
Hundreds of assets distributed to external partners
Hours of time searching for assets saved for stakeholders each day
Streamlined creation of 50 yearly major donor reports
Brandfolder has personally saved me hours of work when it comes to finding photos for media. We're constantly getting requests for photos... which used to mean a wild goose chase throughout our internal server. With Brandfolder, I can search a few keywords and see everything we have available. Since it's on Brandfolder, I know that it's been approved by our creative team, is high-quality, and good for external use. – Carlie McGuire, Public Relations Coordinator
On a more regular basis, the self-serve nature of Brandfolder reduced creative requests, increased access to assets and saved teams time, eliminating daily tasks that would unnecessarily eat up hours of time.
Interested in learning how Brandfolder can help you manage, distribute and analyze your brand assets?