10 Denver Startups Who Know How to Talk to Their Audiences
This week, 10,000 startup enthusiasts are flocking to downtown Denver for the 300 panels and networking events that comprise Denver Startup Week. A week where the doors are flung open, local Denver startups share advice with abandon, and the beer flows (sometimes a little too) freely.
In honor of this unique gathering, here are 10 Denver (and a few Boulder) startups we admire, with a look at how each has nailed speaking to their audience. It's not an easy task, and these startups make it look as effortless as your co-founder slipping "pivot," "churn," and "unicorn" into everyday conversation.
1. Green Chef
Green Chef delivers everything you need to make wholesome meals at home. What sets them apart from other meal delivery services? Everything from this Boulder-based startup is fresh, certified organic, and eco-friendly.
What We Love
They are extremely responsive to comments on their Facebook page. Nearly every comment gets a prompt response, which signals engagement and boosts organic reach. It also gives your company life and legitimacy, and makes a better first impression when someone lands on your page.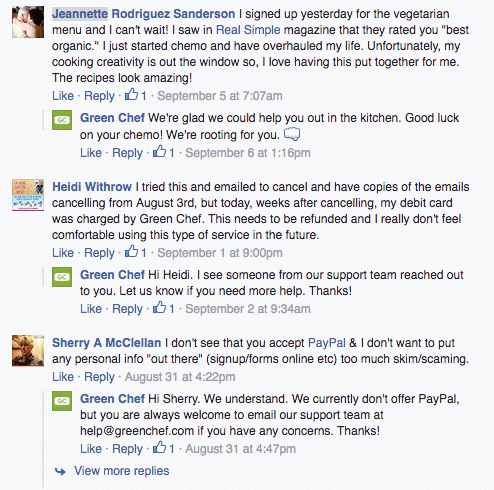 2. Revolar
Revolar is a wearable safety device that alerts trusted contacts with your real-time location in seconds. It pairs with your smartphone, and allows you to feel confident and safe wherever you go. It's also the product behind one of the most talked-about Denver startups.
What We Love
When you're selling salads, it's easy to get playful with your content marketing. When you're selling a safety device, your brand voice should take a different tone. Revolar's marketing team does a beautiful job of sharing their message with a caring, straightforward brand voice that's all about empowerment, not fear, through the use of their device.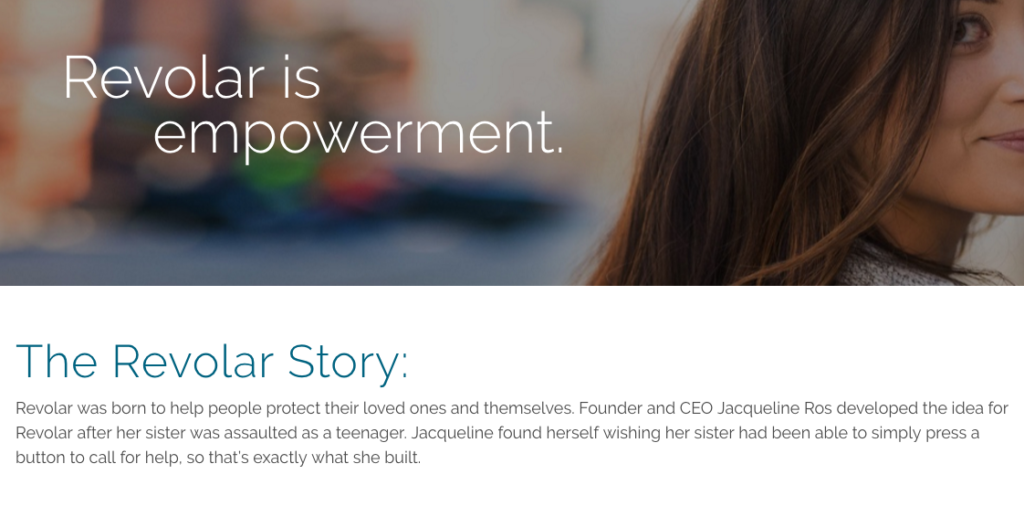 Another area where Revolar excels? PR. They've appeared everywhere from NBCNEWS.com to The View, and they're always ready to present a professional and cohesive message with their Brandfolder Press Kit, located conveniently right on their site.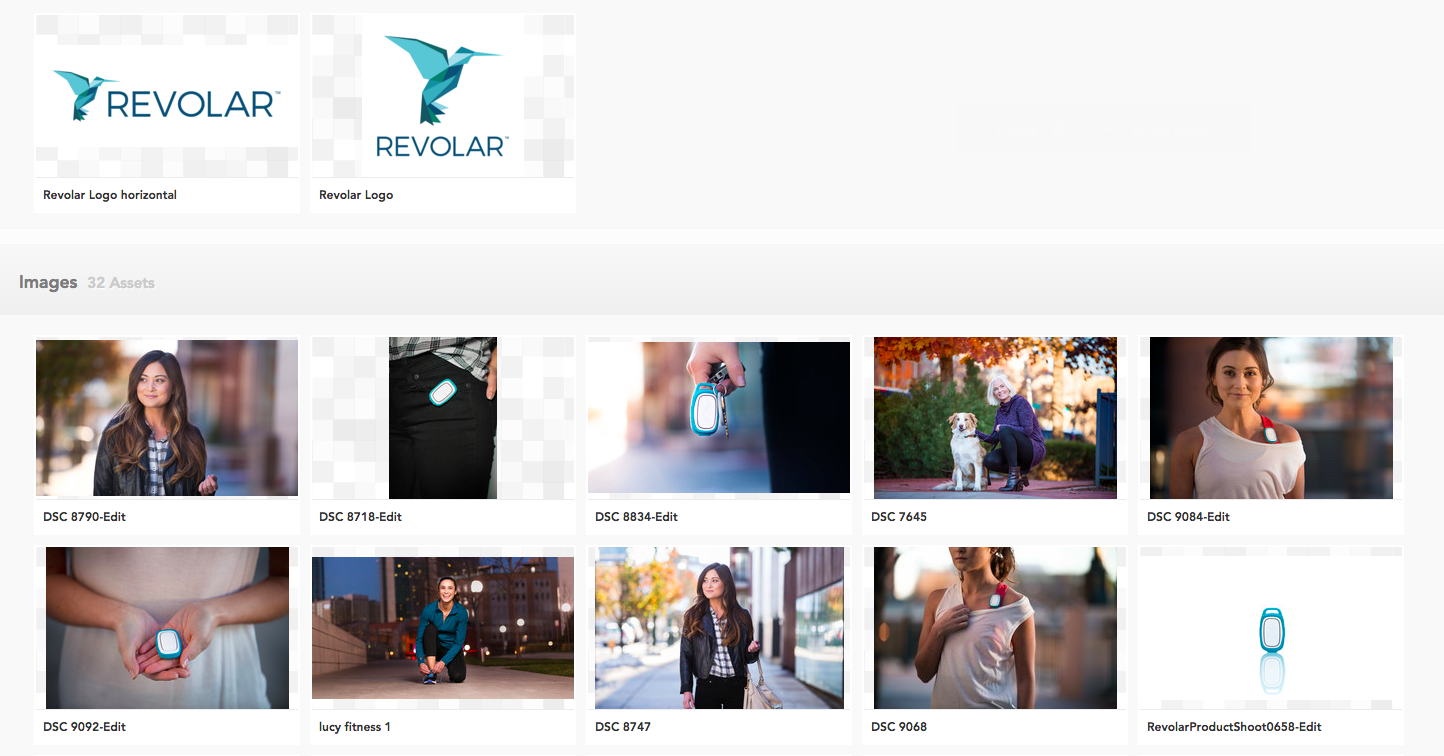 Want to find out how much Brandfolder can save your company? Check out our ROI calculator here.
3. Borrowing Magnolia
This buzz-worthy startup allows you to borrow or buy a dress for your special day. Already have a dress? You can make money by enrolling your gown in Magnolia's collection!
What We Love
Magnolia knows that beautiful imagery is what the modern bride wants — and they deliver. Because images are the driving content of their business, less time is spent on information-sharing social channels like Twitter and LinkedIn.
Instead, carefully curated Instagram and Pinterest accounts give their consumer a glimpse into what you can expect. It's a smart way to allocate resources and focus on channels that will give you the most bang for your buck.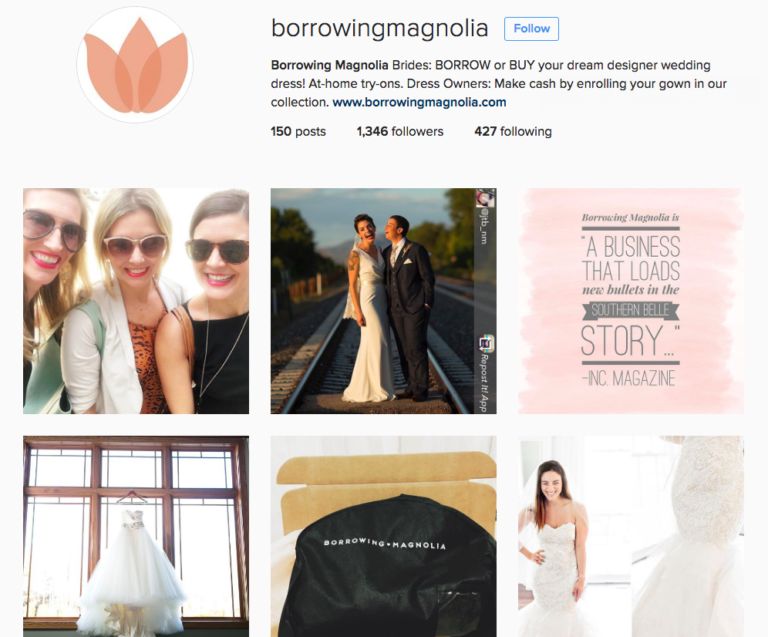 4. Evolve Vacation Rental Network
Evolve manages your vacation rental so you don't have to. Low booking fees, no term commitments, and partnerships with other rental sites set Evolve apart and have contributed to their skyrocketing growth.
What We Love
Their blog is the heart of their content. If you're going to trust someone to manage your property, you probably have questions for them. Evolve answers all those questions and more on their blog. It establishes them as an authority and expert in the field of property management — exactly who you want to manage your second home.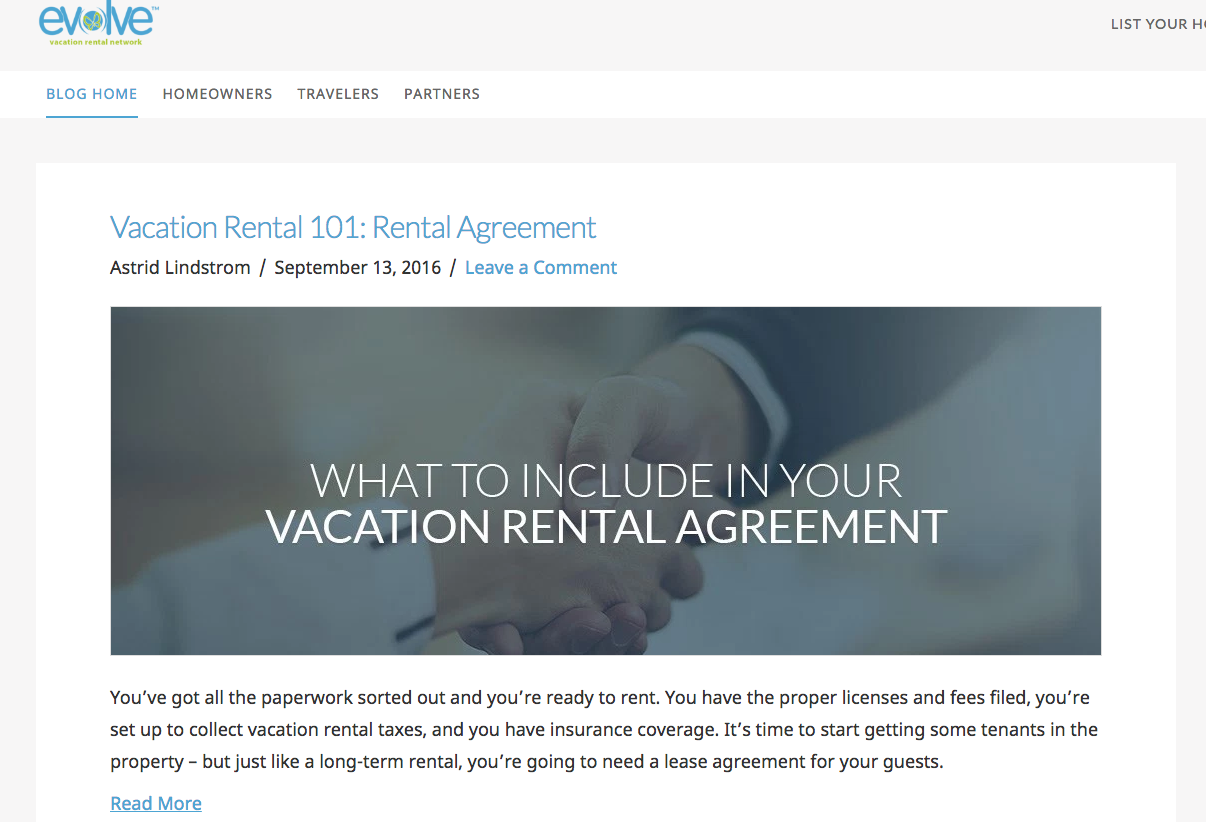 5. Craftsy
Craftsy aims to spark the creativity in all of us. Learn how to cook, quilt, knit, and more in one of Craftsy's 1,000 online video classes. Plus, shop for the yarn, fondant, or fabric you need, and enjoy the materials for your class delivered right to your door.
What We Love

A pillar among Denver startups, Craftsy creates content in which the copy and design work together to form an impactful call to action. Drop into an email, or one of their newest landing pages, and you'll find beautiful imagery coupled with thoughtful copy that appeals to the reader's emotions. It's clear that Craftsy's copy and design teams work closely. And with gorgeous results like this, it's clear that collaboration and communication is paying off. They also have a blog chock-full of well-targeted content.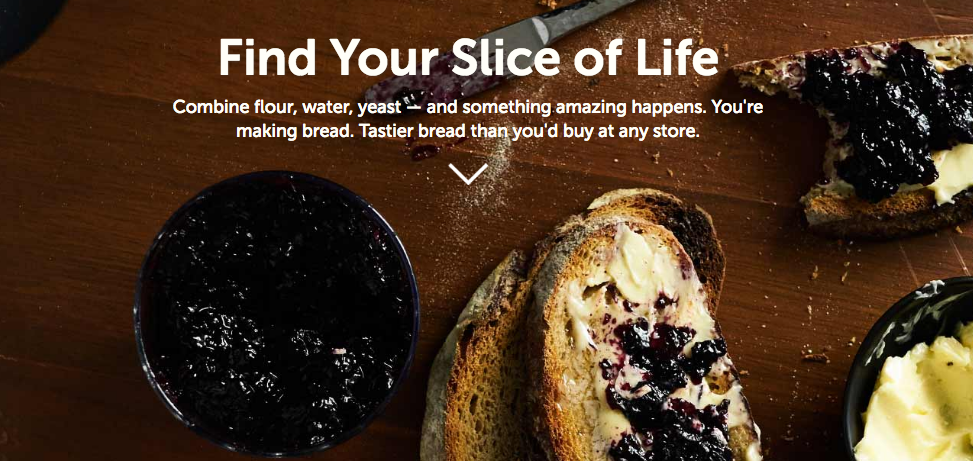 6. Galvanize
Galvanize was born among Denver startups, and now boasts nine locations, including offices in New York and San Francisco. With a goal of bringing industry and education together, Galvanize offers open work spaces for entrepreneurs, as well as immersive courses in web development, data science, and data engineering.
What We Love
Galvanize uses Instagram as a recruiting tool, a smart move considering that they want you to work and learn in their offices. Their feed is packed with images of a dog-friendly work spaces, collaborative meetings, well-designed rooms, and more that paint their coworking spaces as the place to be. It's a great use of the Instagram platform and a smart recruiting tactic for clients as well as potential hires.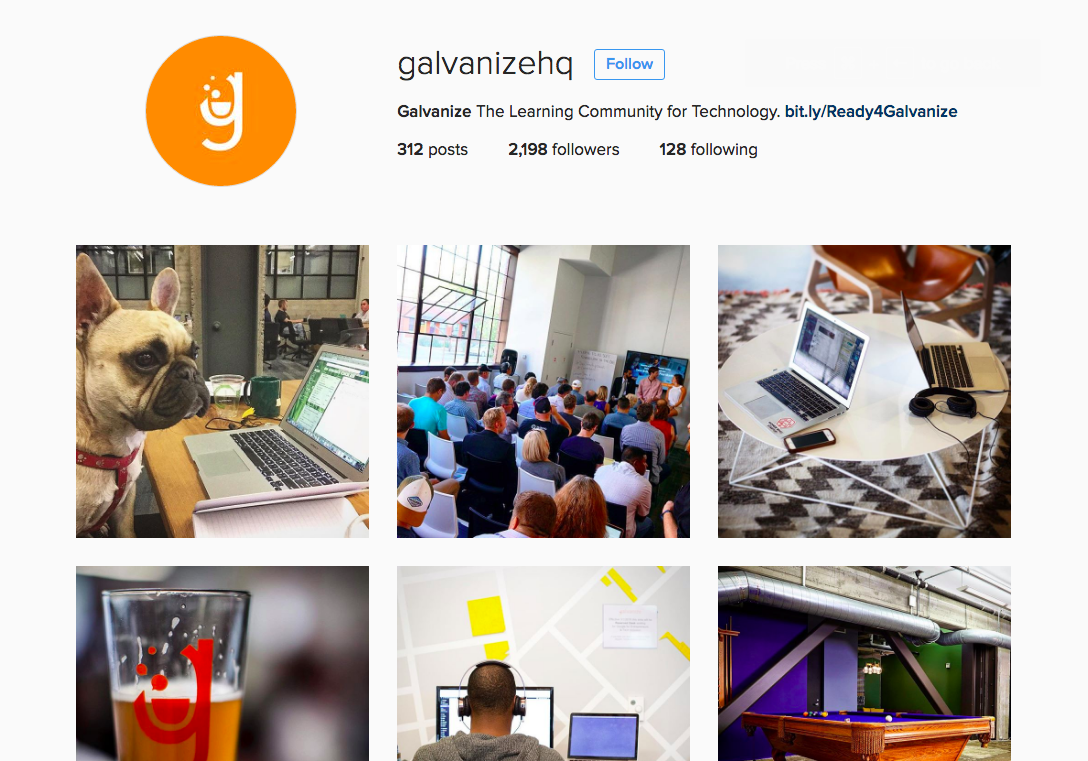 7. Gusto
Gusto is a payroll service that integrates benefits and workers' comp allowing you to manage everything in one place. Their customer care team isn't just an expert in the product, they're also experts in payroll and benefits, so you can get trusted answers to your questions.
What We Love
Their site imagery is vibrant and effective, and also almost entirely comprised of Gusto customers! Each image features a small tag with the company's name, location, and how long they've been a Gusto customer. Not only are these photos great for populating their site, they also lend Gusto authority, acting as wordless testimonials for their company.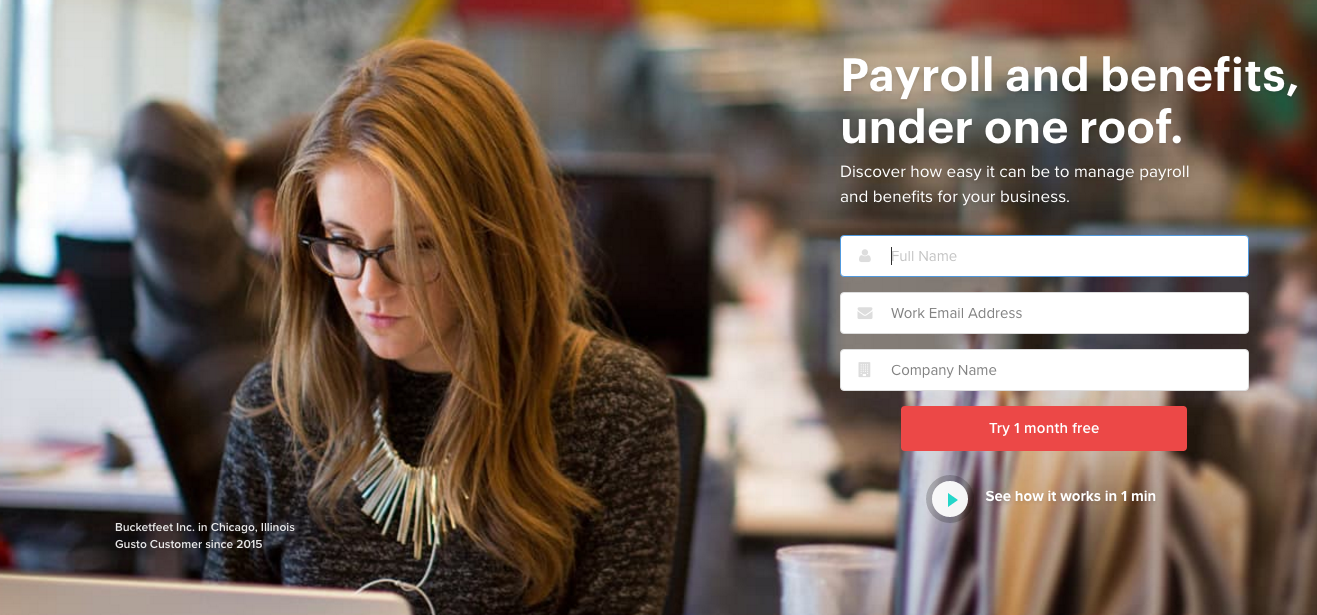 8. Sphero
Another Boulder-based startup, Sphero became a household name with the release of their BB-8 toy — just in time to make it onto everyone's 2015 Christmas list. A company dedicated to "connected play," they fuse robotic and digital technology into immersive entertainment experiences. What does that mean? They make really cool toys that are a hit with kids and adults alike.
What We Love
They're showing the world how it's done on Snapchat. Where do people who love tech toys hang out? On the trendiest social platforms, of course. Sphero generated big buzz with a global Snapchat campaign hyping BB-8's release in September 2015. By recruiting Snapchat influencers to build excitement, Sphero's campaign gained 10 million views in just 24 hours, and BB-8 sold out in a fraction of that time.
How did Sphero handle all that media attention? With Brandfolder press kits, of course.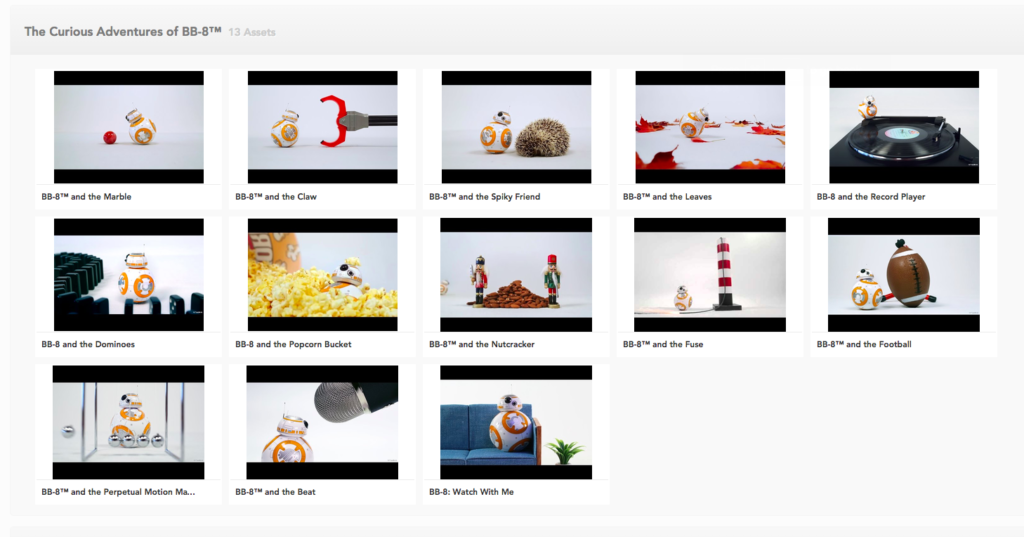 9. Kickfurther
Kickfurther is a platform for scaling and marketing your product brand by partnering with existing product brands to finance more inventory. Think of it as Kickstarter for the next phase of your business.
What We Love
Only promoting your own content on Twitter? You're doing it wrong. Kickfurther maintains an active Twitter account which, for starters, lends their company credibility. They also do a great job of sharing their own content along with a healthy mix of other news about FinTech.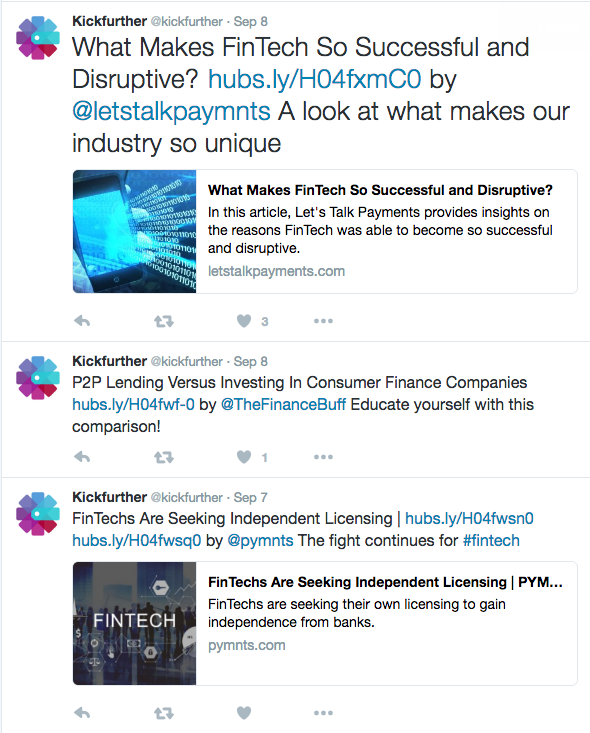 Only sharing your own content creates a vacuum around your company and your industry. By engaging and sharing news from other channels, you create more noise around what you do and why it's important.
10. Zayo
Zayo believes that bandwidth is the new global infrastructure. They power and and protect customers around the world by providing bandwidth and connectivity over a secure network infrastructure.
What We Love
They're business in the front, party in the back (aka Instagram). Zayo is often touted as "one of the best places to work" among Denver startups, and their Instagram account gives a glimpse into why. Packed with group outings, glimpses into the perks of downtown offices, and amenities like bike racks and ping pong, it's clear to clients and potential recruits alike that taking care of their employees is important.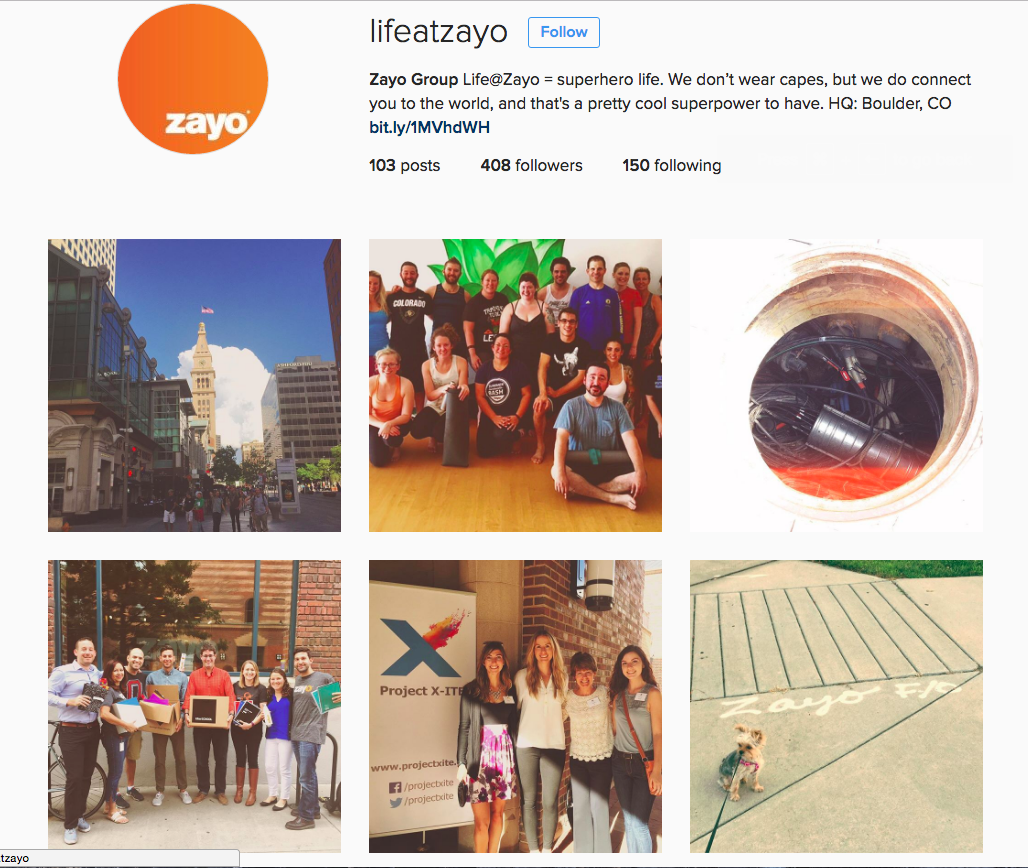 *Want to find out how much money Brandfolder can save your company? Check out our ROI calculator here. Happy Startup Week! *