5 Interior Design Brands to Watch in 2017
Still think interior design is for your mom's book club? Hold on to your ottoman's, because PR Newswire reports that the world home decor market will garner $664 billion by 2020. That means you should probably be paying attention to this rapidly expanding market and the interior design brands who have an early edge.
To get you up to speed, we're kicking off a new series called "Brands to Watch," and we're starting things off with a roundup of five interior design brands who've already carved out distinct brand personas with a killer sense of style.
1. Havenly
With 30% month-over-month growth, Havenly is proof that the demand for affordable interior design resources is there. Starting at just $79, Havenly pairs you with a designer who will work within your budget to refresh an existing room design or create a totally new look.
What We Love: Just like you want your hair stylist to have good hair, you want your interior design website to be, well … well designed. Havenly is just that. Whether you're browsing their site, blog, or Instagram, you're greeted with beautifully styled images and playful copy that keeps the whole thing feeling attainable.
Havenly has also drawn praise for their remarketing efforts. Digital Marketer's Molly Pittman recently shared that after redesigning a room with Havenly, she was targeted with an ad to share her finished design on social media. By spending a little money to cultivate their relationship with an existing customer, Havenly turned Molly from a consumer into a brand advocate with just one share.
Another smart move Havenly made for their brand? Setting up a Brandfolder to store, organize, and share their curated photos, logos, and brand guidelines. With Brandfolder's help, this fast-growing company saves time, and is always ready to make a good impression, by having their images properly sized, tagged, and easily accessible.
Ready to feng shui your brand assets? Click here for a free quote from Brandfolder today!
2. Domino
This fan favorite first launched a home decor magazine in 2004. They quickly developed a devoted fan base, but shuttered operations during the recession. Over the next few years Domino grew a cult following with a faithful readership even purchasing old issues on Ebay (seriously). The magazine was relaunched in 2013, with an accompanying shoppable decor and lifestyle website, and is still going strong today.
What We Love:
They have a clear brand voice that's young, relatable, and trend-driven — just like their reader. Domino is the friend who's house is always on point and whose parties are always Pinterest-worthy. Plenty of whitespace, and well-styled images set their email campaigns apart from other eCommerce brands whose main objective seems to be stuffing as many links and products into each email as humanly (or robotically) possible.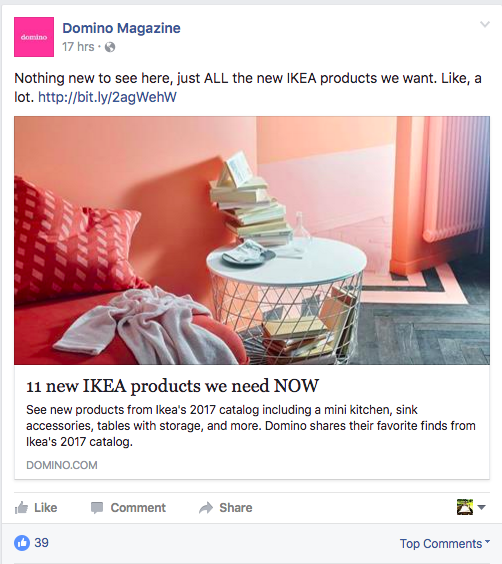 We also love the #Sodomino hashtag that lets users tag aspirational imagery on social media. Not only does it build a sense of community among readers, it also acts as a type of photographic testimonial. A way for those who have made a purchase or been inspired by Domino to share the beautiful results with pride.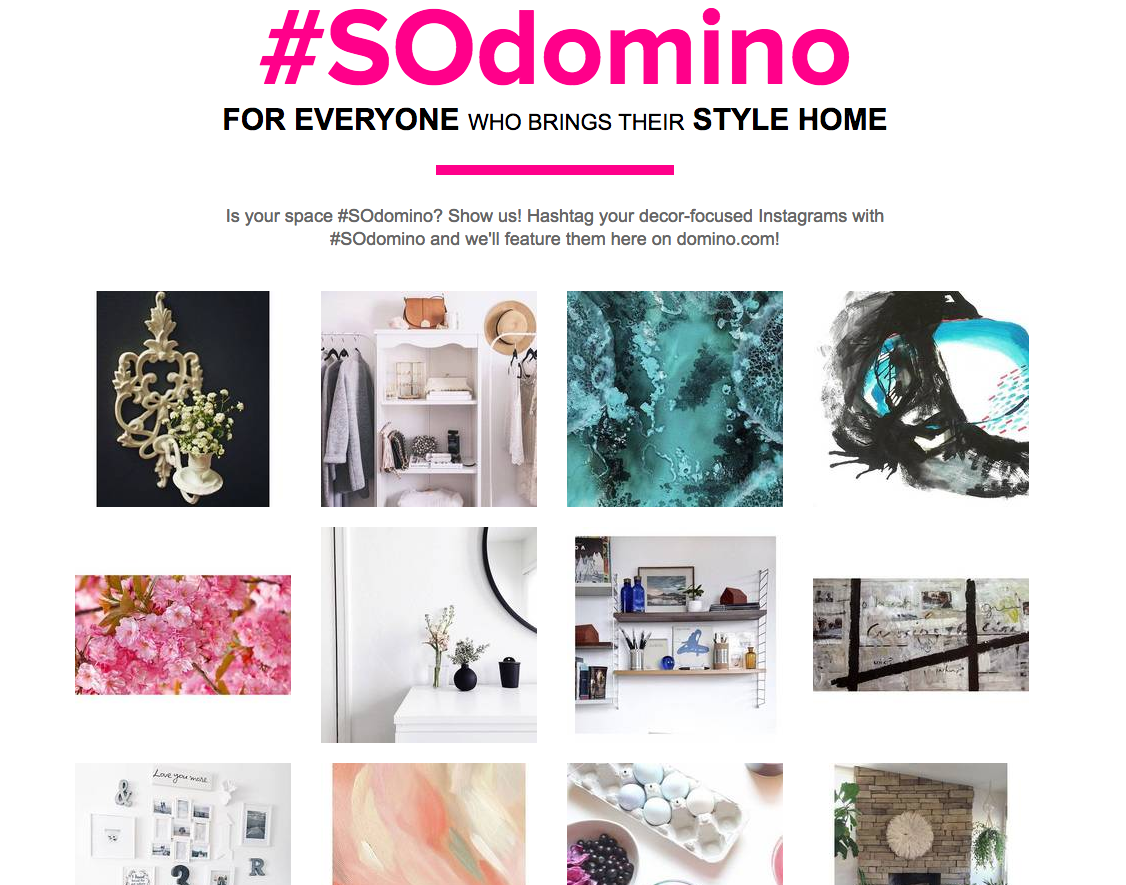 3. Apartment Therapy
According to Forbes, Apartment Therapy (AT) is "one of the most influential interior design sites on the Web." Founded by Maxwell Ryan, who earned his title as "Apartment Therapist" by scootering around to clients' homes, AT now serves as an online hub for design inspiration, house tours, shoppable decor roundups, and a series of bestselling books.
What We Love:
Their voice varies depending on the content. This is not easy for brands to do, but it is valuable. AT is targeting a different reader with A Bohemian Surfer's Paradise in France than they are with A Dozen Tips for a Super-Organized Dorm Room. In the former, the tone is decidedly editorial and aspirational, while the latter takes a more casual, practical tone. The best way to inspire your audience to action? Meet them where they are and speak to them in a way that resonates.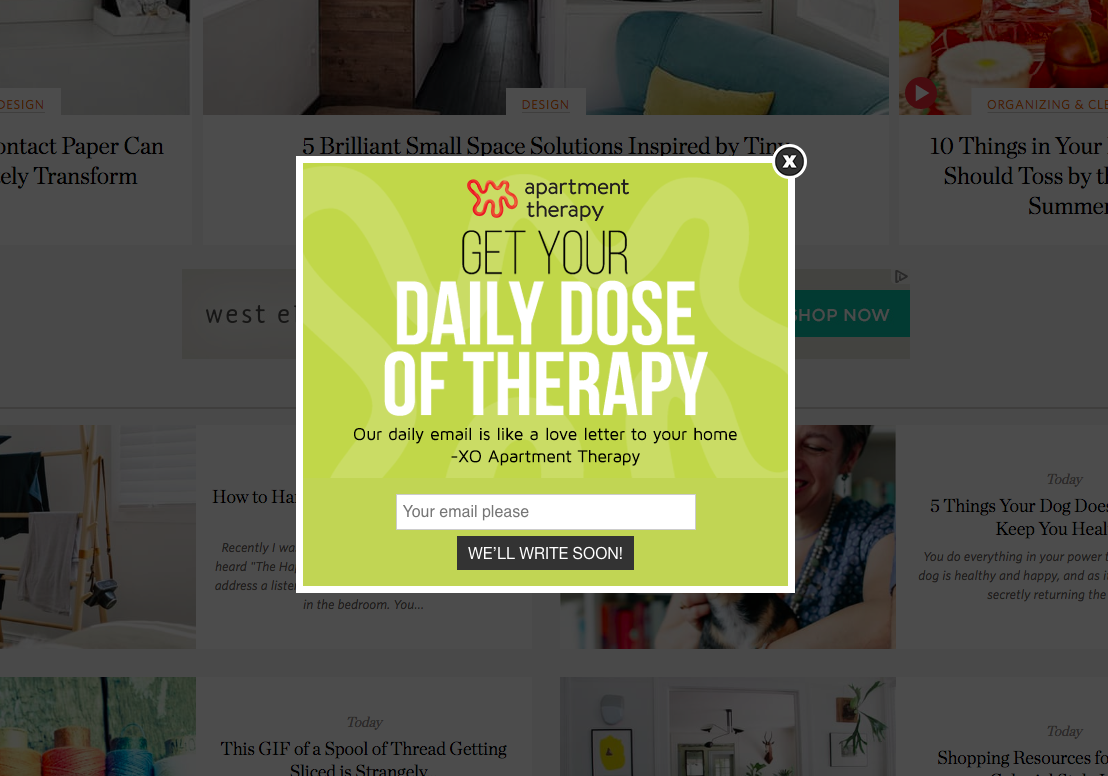 We're also fans of their reader-sourced content. "Renovation Diaries" is series featuring week-by-week photo journals of reader renovations. From contractor arguments to budgetary constraints, we see every step on the way to a beautiful, finished room. The result is an authentic look at what makes interior design so compelling — the people who inhabit each room.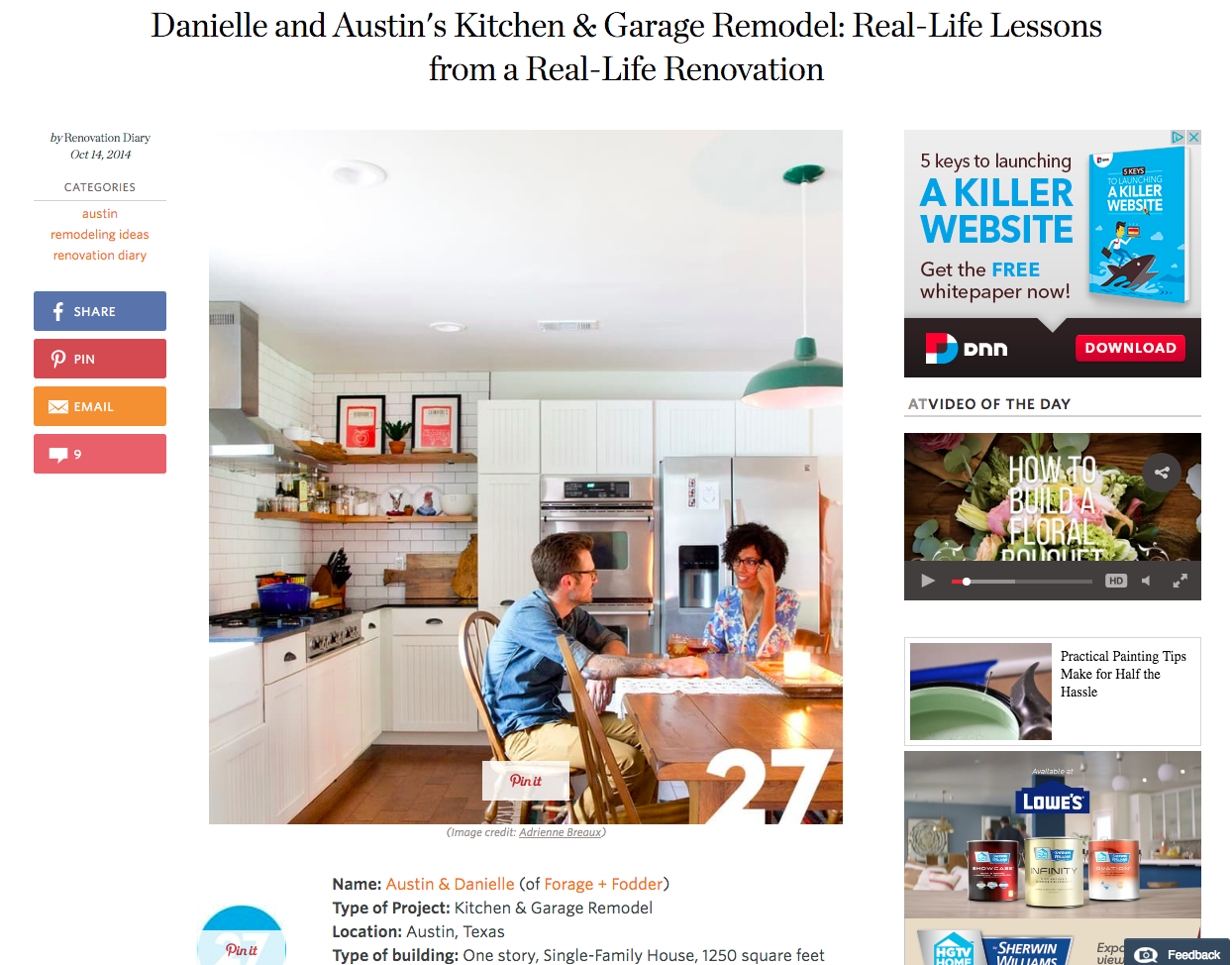 4. DesignLoveFest
Bri Emery started DesignLoveFest during the rise and reign of the lifestyle blogger. What began as a way for Bri, a 9-to-5 designer, to share inspiration and a few side projects, has grown into a successful website, and a studio offering graphic design and branding services. Her client list boasts impressive work for Gap, Procter & Gamble, and a recent collaboration for Target.
What We Love:
It's easy to call a brand voice "friendly" (we'd all like to think our brands are friendly, right?). It's another thing to define what kind of friend your brand is. DesignLoveFest seems to have defined that friend's voice as the confidante, the one you want to go to brunch with, and the one who understands that sometimes all you need is a glass of rosé and some new throw pillows to turn a bad day around.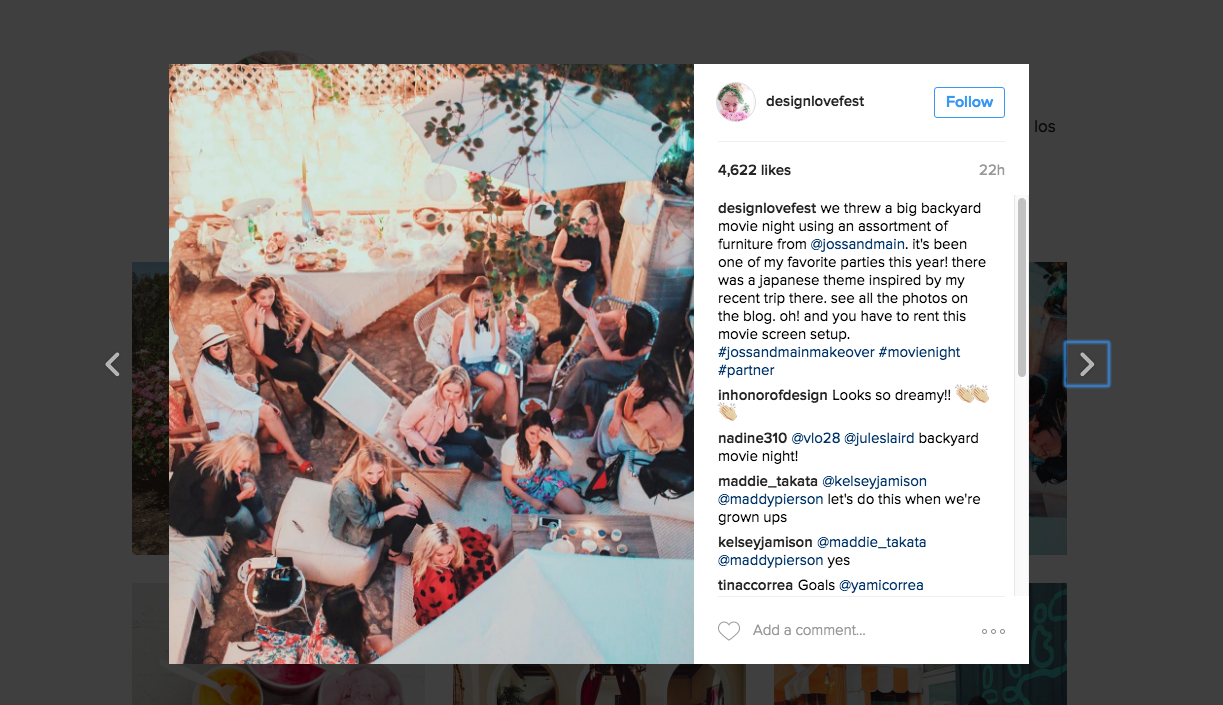 Design is what drives DesignLoveFest. From featuring creative artwork, to shoppable home decor posts, the content that comes out of this lifestyle powerhouse is a feast for the eyes. Cool, relaxed, and always on trend, Bri's styling and aesthetic is as recognizable in each of her channels as is her signature platinum coif.
5. Dwell
Dwell recently went through a pivot and rebrand, and the result will be an interesting test. The idea behind the shift of the magazine's online presence was the idea that "people don't just want to shop," says president and CEO Michela O'Connor Abrams. Today, Dwell is a highly curated source of content for the design obsessed. Publishers can share content, professionals can collaborate on client projects, and brands can reach an audience that's already highly targeted.
What We Love: The voice is as clean and minimalist as the design featured on Dwell's site. Will the majority of Dwell readers ever build a Martha's Vineyard retreat comprised entirely of concrete boxes? Probably not, but they know you'll be inspired by an image of someone who did, and they speak to you as one admirer to another.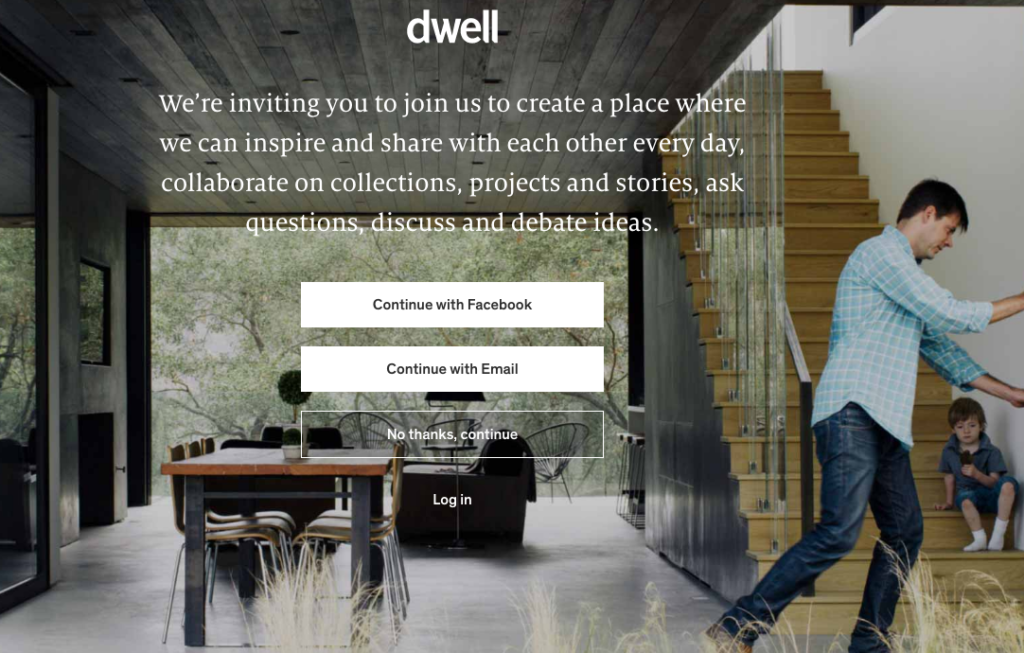 It's also clear that the focus of this site is photography. It's important to define what the focus of your marketing materials will be. Is it your message? Is it a unique design? Dwell has made their choice obvious, and the effect is images that allow the featured designs to truly shine.
Think we can help you with your digital assets? We'd love to give you a free quote today. Simply click on the button below.