Brandfolder Feature Roundup: September 2023
Summer may be coming to a close, but these Brandfolder updates are hot off the press! Over the last few months, we've added QR codes to Content Automation, deepened our functionality within Smartsheet, harnessed generative AI for asset descriptions, and much more. Whether you're looking for ways to improve your processes or create more impactful content, we're excited to see how these features will help you take your branding to the next level.
Boost your brand with QR codes
QR codes are more popular than ever for engaging with consumers, and now you can easily create your own using Content Automation. Generate custom QR codes for your drag-and-drop templates and personalize them to match your brand identity in a matter of seconds — no coding required!

Save time with suggested descriptions
At Brandfolder, we believe AI should empower teams to do less repetitive administrative tasks and more strategic, high-value work. So we're tapping into the power of generative AI to suggest descriptions so you don't have to.
Suggested descriptions are located in the asset modal, where they can be easily edited and saved. By clearly and consistently relating what's shown in an image, these descriptions save teams time and manual effort and improve screen reader comprehension and user accessibility.

One less password to remember
Research shows that the average person has about 100 passwords. That's a lot of capital letters, numbers, and special characters to remember. We're happy to help free some space in your brain by enabling our joint Smartsheet customers to log into Brandfolder using their Smartsheet credentials.

Proof Brandfolder assets in Smartsheet
If you've ever needed to update assets in Brandfolder but needed help communicating the changes you wanted, this update is for you! Now, you can convert Brandfolder attachments in Smartsheet to proofs that can be visually annotated and sent to creative teams alongside creative requests.
Keep your custom fields clean
Deciding which fields to enter for each new asset upload can be overwhelming and lead to inconsistent, unnecessary labels. Our new custom field dependencies allow certain custom fields to be "unlocked" by particular inputs.
For example, inputting "Ad" in the Asset Type field could unlock the Ad Channel field. This allows you to minimize the number of potential fields displayed on an asset and be more intentional about required custom fields.

Sometimes the small things matter most
Our teams have been working hard over the last few months to make a few minor improvements with major impact — let's dig into a few!
Brandguide is more powerful than ever — PDFs, Microsoft Office files, and MP4s are now supported file types and can be dragged into Brandguide using the drag and drop editor.

Admins and owners can see changes made to individual assets over the last 180 days in our new Asset History Log. From updates to tags, descriptions, custom fields, and more, you can now see it all on one screen.

Re-engineered on the new Canva API, the updated Brandfolder and Canva integration makes finding the right on-brand, approved assets, and bringing them to life in your Canva designs a breeze.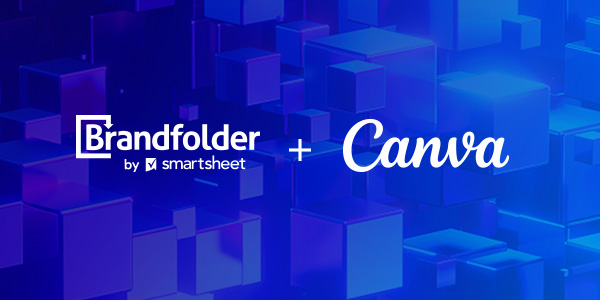 That's a wrap for Q3
That wraps up the highlights from the last few months. We're always working on new features and improvements, so watch for what's coming next. We hope you find something that meets your needs and helps you do more with ease. Until next time!