8 Semi-Secret Brandfolder Features That Will Make You Better at Your Job
We know you're counting down the days (maybe even the hours) until you flip on that "Out of Office" notification. Heck, we're counting down the minutes until we can swap our slacks for sweatpants and play Elf on repeat. But before you/we check out, we want to tell you more about 8 semi-secret Brandfolder features that will definitely amp up your Brandfolder. (We say semi-secret because some of them you might already be using, some are brand new, and some we snuck into our product without ever really telling you about them.) Consider them our holiday gift to you.
So review these 8 features below and email hello@brandfolder.com with any questions.
8 Brandfolder Features To Make Your Life Easier
1. Download "some"
Tired of "all-or-nothing" downloading options? We're with you. With the "Download Some" option, you can select just the downloads you want within a stack of assets. That asset can even have multiple attachments! All you have to do is choose which type of attachment (jpg, png, etc…) you want to download.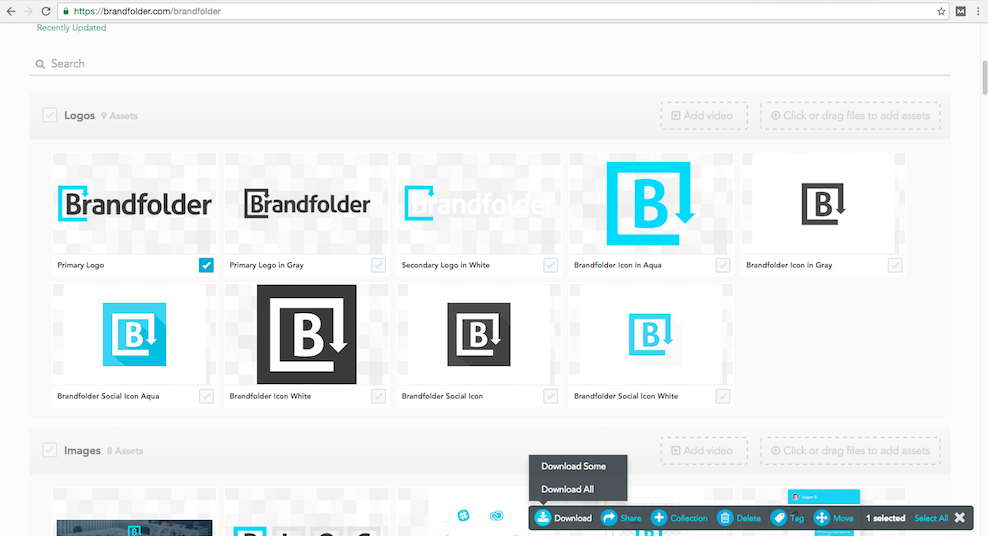 Start by selecting an asset. Then hover over the "Download" option in your toolbar and select "Download Some." This will take you to a popup screen that allows you to search and select the assets you'd like to download. Voila! It's that easy.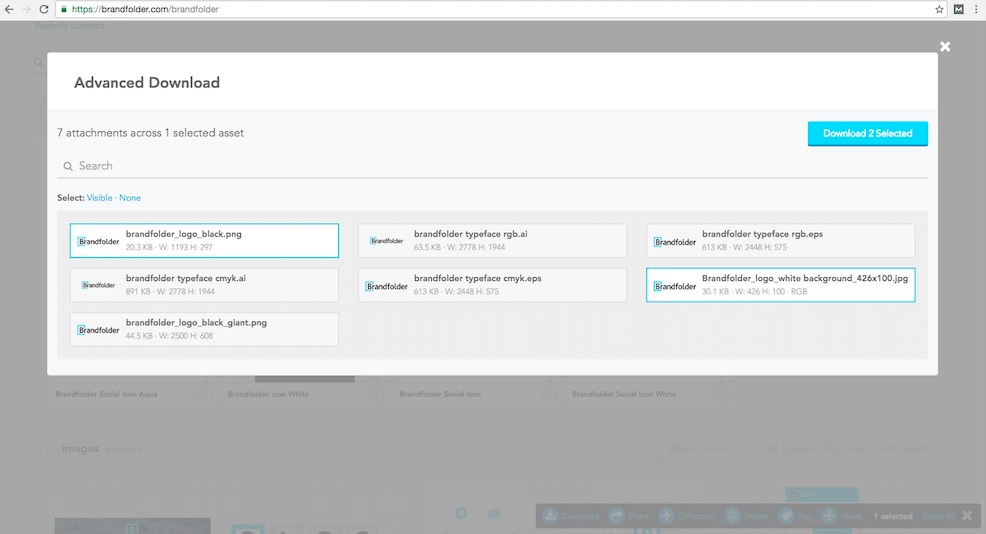 2. Right and left arrow keys
Let's say you're downloading an image asset and want to skip over to the next asset in a collection. Brandfolder makes it easy for you to get to that asset without having to exit out of the asset you're currently viewing. Simply use your right and left arrow keys to navigate your Brandfolder like the super-efficient pro you are.
3. Customizable headers
Your Brandfolder should represent your brand, not ours. That's why we recently unveiled new ways to customize your header. Add a header image, your brand's colors, a site link, and your own logo to the top of your page. Because when you send partners or distributors to your Brandfolder, you want it to be instantly recognizable as your own.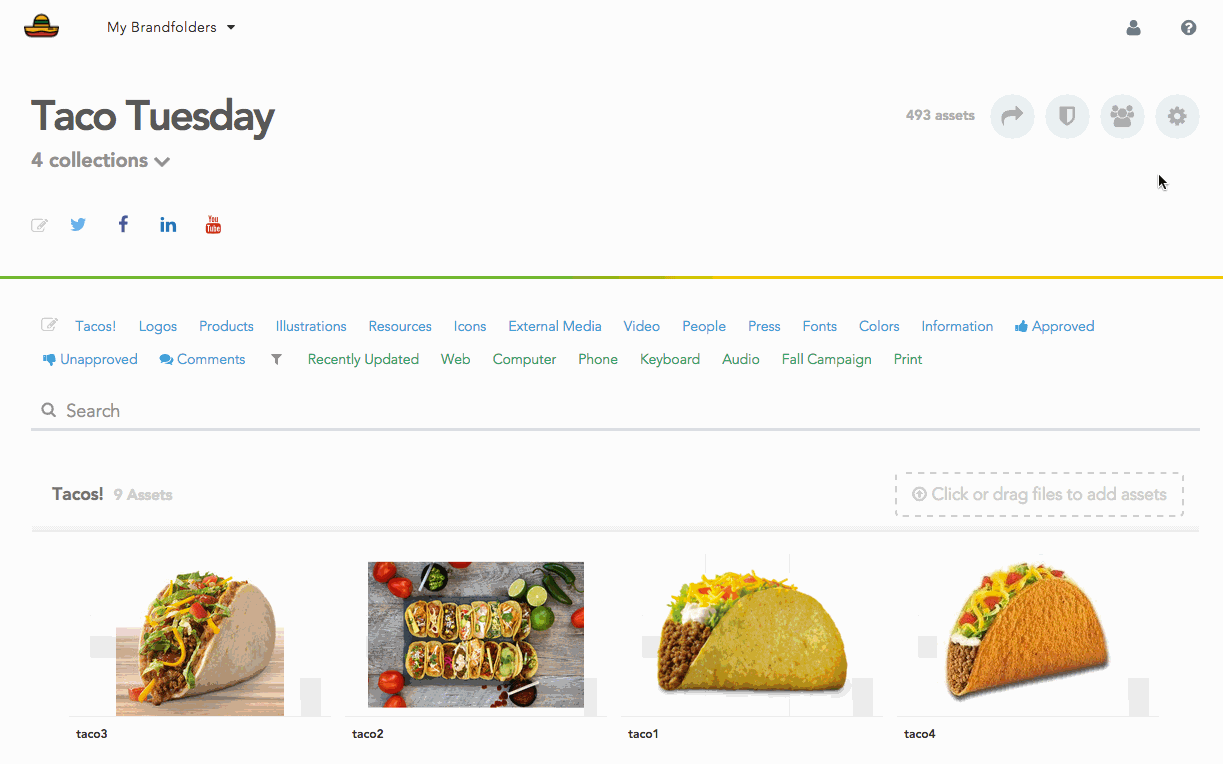 4. Branding for your login page
Yep! You can brand your login page. Just make sure your private Brandfolder has a header image enabled. Guests will then be greeted with a secure, branded login page that helps them confidently access the assets they need.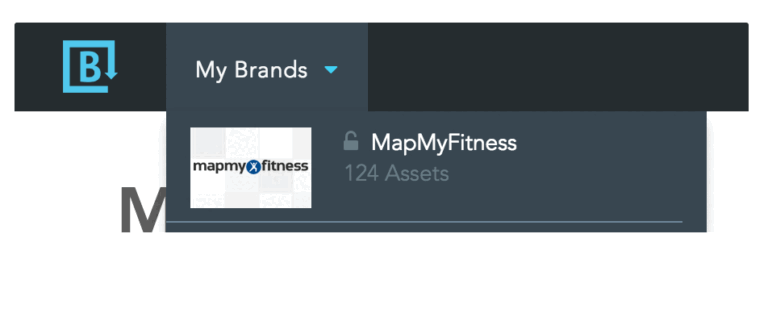 You can also change your card image (the image displayed when viewing your Brandfolder from the "My Brands" page, or from the "Brands" dropdown menu. Your card view will default to the first asset in your Brandfolder. To change it, simply select "Basic Settings" under the gear icon (upper right corner).
5. Metadata
Are you making the most of metadata? Each of your assets has metadata and if you're not using it yet, I'm about to blow your mind. Really, it will revolutionize your efficiency when searching for assets. Search by size, color type, creator tool, creator producer, and more. You'll find what you need so fast, you might just have time to grab that second cup of coffee you've been thinking about for the past hour.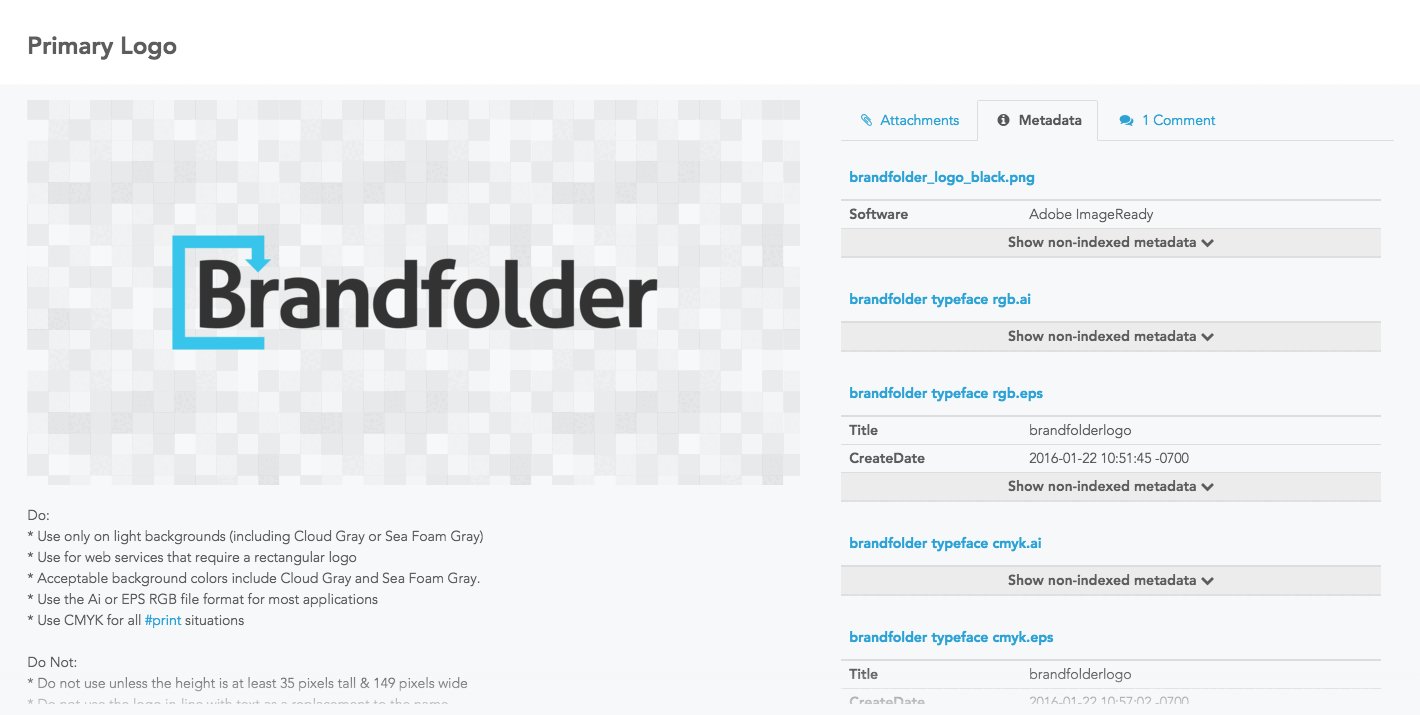 6. Drag a folder
We love a good drag-and-drop as much as the next person, and now it's even easier with nested folders. Brandfolder automatically ads tags in Chrome and you get to put the folders you want right where you want them.
7. Key shortcuts? We've got 'em!
The shortcuts below should help you find the assets you need faster. And find more handy search shortcuts in this blog post.
shift + command + a to select all Brandfolders
Hold down shift while selecting assets to select multiples
command + shift + x unselects all selected assets
command + shift + f to search your Brandfolder
8. Upload 3D files & maps
We automatically fetch titles, descriptions, and embed codes for over 250 providers with embed.ly. This means it just became easier for you to engage your audience through rich media embeds (even your fancy new 3D files) that are properly formatted and on brand! You can also grab a map from Google as external media.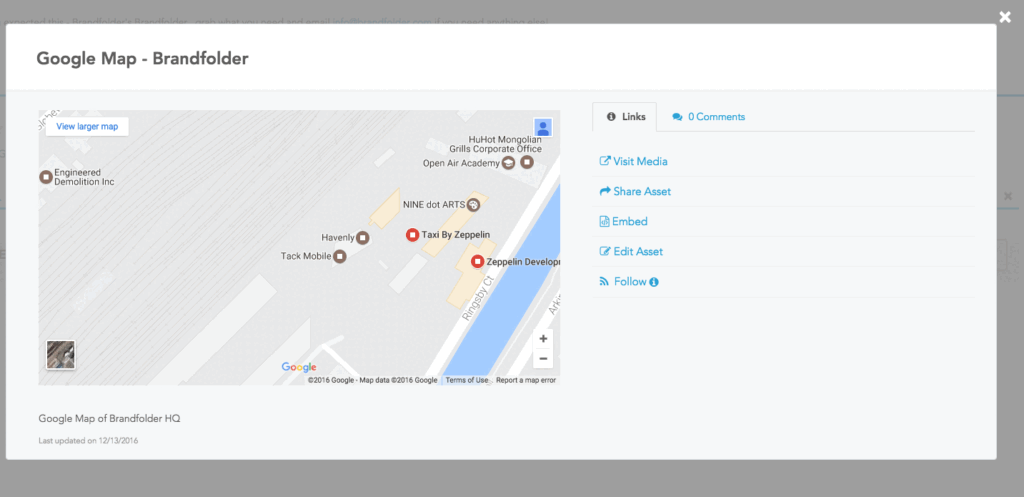 We hope you'll enjoy these eight fresh features. It's our way of saying "thanks" for being a Brandfolder customer. Really, you complete us.
Want to make Brandfolder even better? Take a few minutes to complete our State of DAM survey. It's quick, you might just win $100, and we'd love to have your insights into how we can make Brandfolder better in 2017.