AI & ML in DAM: Is it just Hype? An Interview with Chris Glode, CDO at WellBiz Brands
hidden text!
If you caught our previous blog, "Q&A: Debunking Common AI Misconceptions and What That Means for the Future of DAM," you might be aware that 46% of organizations say marketing is leading the charge with artificial intelligence (AI) and machine learning (ML) to enhance their daily workflows. Yet, many still believe commons myths surrounding AI and ML or are unsure of how they can truly take advantage of the technologies within a digital asset management platform.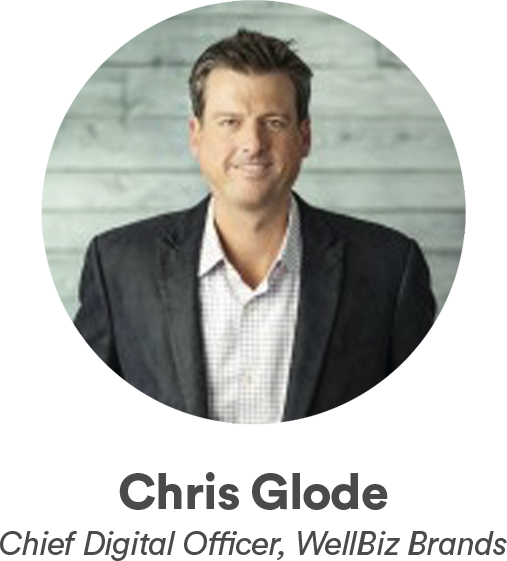 We recently sat down with Chris Glode, Chief Digital Officer of WellBiz Brands, to chat about his experiences with the application of machine learning and what he sees as the biggest potential for AI & ML technologies within a digital asset management platform. Watch the video above.
Chris believes that while many AI & ML technologies have existed for a decade or more, only in the last five years have they begun to permeate business applications, such as through a DAM. It presents a powerful new tool in a team's arsenal to improve efficiencies and daily workflows.
The power of advanced AI & ML within Brandfolder
Our proprietary AI and ML engine, called Brand Intelligence, is weaved throughout our platform. At its core, Brand Intelligence automatically ingests and extracts basic metadata—like colors and file types—while auto-tagging generically. Moving to more advanced use cases, Brand Intelligence starts to detect subtle differences and tag with brand-specificity, while continually learning from user habits over time and seamlessly facilitating the movement of assets into appropriate locations within the DAM. When you have millions of assets, you can start to see the power of instantly auto-tagging a specific product line (like an Anthem Advanced Pro 29 mountain bike versus just a mountain bike) and placing it in the right Collection of assets.
The more narrowly you can define the problem and the more complete your data set … the more likely you are to have success with your AI & ML-based project. – Chris Glode, Chief Digital Officer at WellBiz Brands
Thankfully with Brandfolder, we take the leg work out of AI & ML for you. We created AI & ML for marketers and creatives, not data scientists, and teams will immediately to begin to reap the benefits in the most effective ways.
To learn more, you can also read an article by Chris discussing the basics of AI & ML here. And when you're ready to hear more about the power of AI & ML within Brandfolder, reach out to us today.