5 Ways External Collaboration is Easy, with Features Found in Brandfolder
Without access to a single source of truth that's easily shared between marketers, creatives and agencies, it's no surprise that collaboration between internal and external partners isn't always the most efficient.
Frictionless sharing, managing and editing brand assets should be as easy as point and click, and that's exactly what a digital asset management (DAM) system is designed to do. Whether it's distributors, contractors or retailers, this blog will focus on the top five features found in Brandfolder, that make collaboration with external partners easy.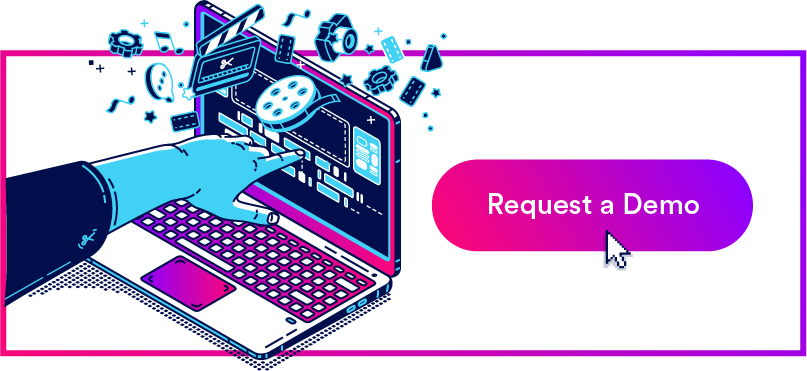 Watch the full video, or skip ahead to read each section below:
Intuitive search and UI
When you're working with external partners, it's vital that your DAM is so easy to use, it doesn't require any training. If using your DAM isn't the path of least resistance, your partners will end up emailing your team for assets they should be able to find themselves. We know that people like to find assets in different ways, so we've designed our DAM to accommodate how different people like to discover assets, without needing to show them how to use it first. At the core of our highly visual, intuitive UI is Brandfolder's search, which utilizes our proprietary AI (we call it Brand Intelligence) to make finding the right asset easy. In fact, our platform is designed to make navigating easy and intuitive, so anyone can use Brandfolder without any training, saving companies time and the headache of managing asset sprawl.
Asset Collections
A collection is really what it sounds like, a custom collection of your assets organized for a specific audience. Think of it as a playlist for your files, creating a single source of truth for each asset (no more duplicating!) that you can choose to make available to whomever needs it. While you choose the approved assets, your external partners can choose to view them however is most comfortable. Set up external partners with access to collections that include all the relevant (and only the relevant) assets needed and give them the freedom to get the project done.
Brand Portals
Want to take collection customization to the next level? Teams or individuals working with multiple collections can have tailored views with Brandfolder's 'Portals', offering an added layer of relevancy to the assets they have access to. It's your 'mothership' of meaningful content. Curate quick access to any and all assets, collections or external destinations, all in a single, personalized view.
Sharing
With Brandfolder, sharing assets is simple and secure - select a single, or multiple assets, and create 'share links' that can be password protected, turned to 'view-only' mode or even set to expire entirely. Control who sees which assets by granting user permissions to individual assets or entire collections.
Guest upload
While sharing gets external partners the assets and creative they need, it's only half the battle. In fact, much of the back and forth comes in finding, tracking and reviewing each latest iteration of a project. Enter Brandfolder's 'guest upload' feature; here partners can upload the latest iteration of assets using a personalized, secure upload link, making project progress and version control simple.