Google Drive vs. Digital Asset Management (DAM) — which is better for my business? Can I use Google as a DAM? Does Google digital asset management have all the features I need?
We'll answer these three questions in this post, plus we'll share some insights that will help you choose the best solution for managing your digital assets.
---
Google Drive vs. Digital Asset Management (DAM): Similarities and Differences
You can use Google Drive or a DAM to manage your photos, videos and brand guidelines. Both platforms are cloud-based, which allows teams to collaborate remotely. But Google Drive wasn't designed specifically for creative projects, so it lacks the file support and internal controls teams might need to oversee all projects.
When it comes to Google Drive vs. Digital Asset Management, DAM will always be more efficient, be more collaborative and offer more professional appeal. Here are a few reasons why:
---
1. DAM has a More Visual Platform
Google Drive offers storage for photos and videos. Users can upload photos individually or as a folder to the cloud using the upload button or by dragging them to the window. All media file formats look similar to other file types in Google Drive and can be organized into other folders as needed.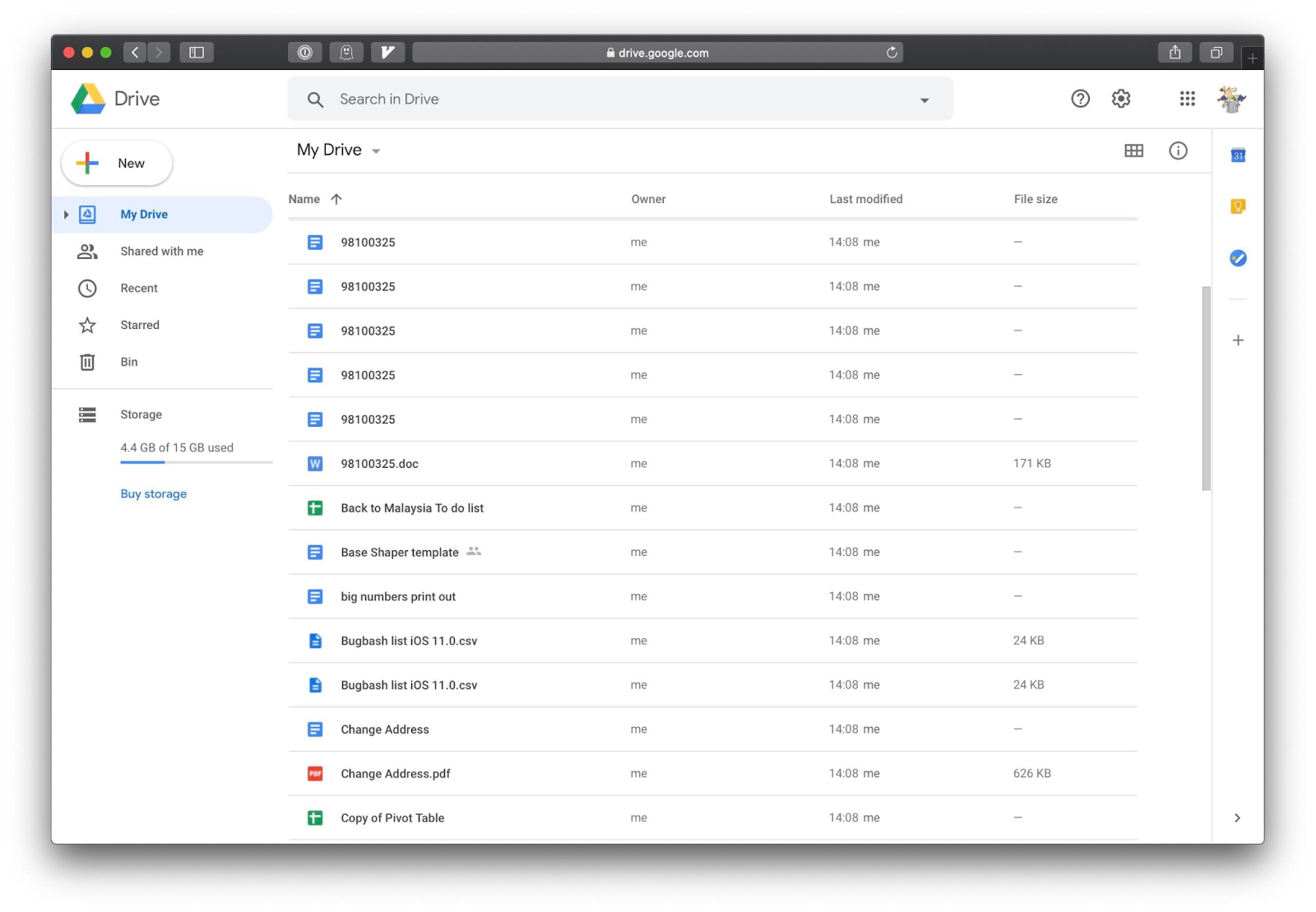 However, marketing and creative teams usually need a platform that's going to clearly and distinctly display images, catalogs, brand guidelines, videos and other files stored inside. In a DAM, media is showcased as the photo or illustration itself or as a preview of the video. Users are also able to sort and filter files, as well as choose from more storage options, making it faster and more intuitive to access the right file when you need it.
While users can change the theme (aka background) of their shared drive view to either a color or picture, DAMs allow you to totally customize the way your organization looks and feels. From vanity URLs to white labeling, a DAM offers a fully brandable storage system that makes visual sense for your unique team.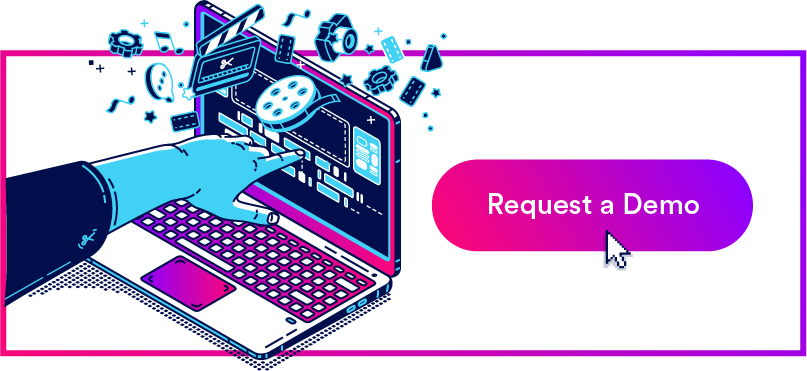 ---
2. DAM is Secure but Collaborative
When users upload files to Google Drive, the content is stored in their secure data centers. This data is encrypted and is at rest. If users choose to access a file offline, Google will keep this information on the user's device.
To share files securely for viewing or collaboration in Google Drive, users can manually adjust link sharing settings to reflect the desired level of privacy ranging from Viewer, Commenter and Editor. Unless a third-party has been added to the Drive as an owner, link sharing will have to be turned on for each individual file the user would like to access.
With the visual layout a DAM provides, you can easily take inventory of your files and see who has access to them. You'll also want to create rules about how assets should be used, set guidelines for accompanying copy and restrict access to legacy files, which can be done easily within a DAM.
A DAM facilitates collaboration within your company and with external partners. A simple password connects all of your assets to the people and teams who need to access them. You can set or change asset access once, without fear of the right people being unable to access them.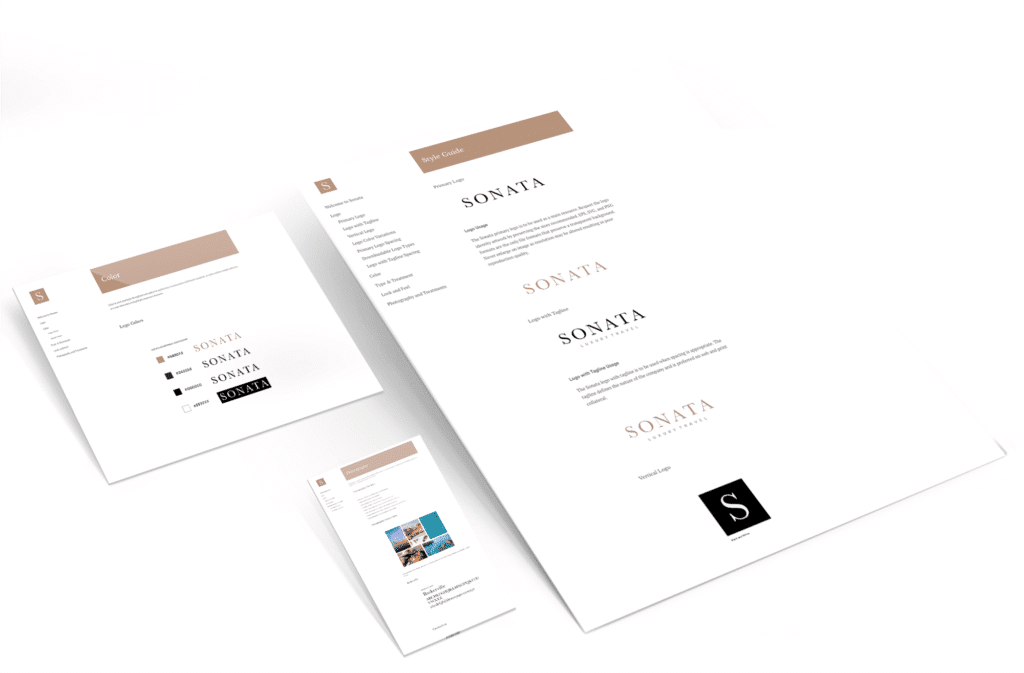 For example, let's say you want to have a separate location to share approved and appropriate assets with your contacts in the media. Press kits organized in a folder or collection within DAM are a great way to share an assortment of content pieces such as photos and videos, your company history, brand mission and team bios without having to adjust privacy settings for each individual piece of content. This will ensure fresh, accurate coverage every time.
You'll also have the option to embed DAM collections on your website or simply share a link with interested parties. Either way, it's a much more professional way to give the media and other stakeholders a stellar first impression of who your brand is and what it stands for.
---
3. A DAM Improves Organization
Google Drive allows users to sort files into folders and subfolders. There is a keyword search available as well as sorting features that list items by date last opened, modified and more. Folders can be moved into or out of other folders. It is up to users to determine a system of organization within this framework.
According to a survey conducted by Brandfolder, almost half of respondents said that wasting time on finding and distributing assets has hindered their productivity. A digital asset management solution (DAM) helps teams organize and manage videos and other files using more advanced and intuitive features. With a DAM, you can easily find assets quickly and efficiently, which is important for all businesses but especially crucial for agencies and brand managers.
In addition, sort assets into Collections that are tailor made for their intended audiences internally or externally and group content into Sections to visually separate related assets that deserve their own category within a larger project. You can also add specific labels to files and pin them to the top of Collections to make them easier to find.
---
4. A DAM Improves "Searchability"
In Google Drive, users search for and access files based on the files' name or keywords contained within the files themselves. Content can only be opened or modified if proper access is given. Users who need to locate files created by third parties will need to be granted access to the content ahead of time. They'll also need to know the file name in order to locate it if a link is not directly shared.
With a DAM, you can add tags, metadata and keywords (even misspelled ones) to files that help users locate them quickly and efficiently.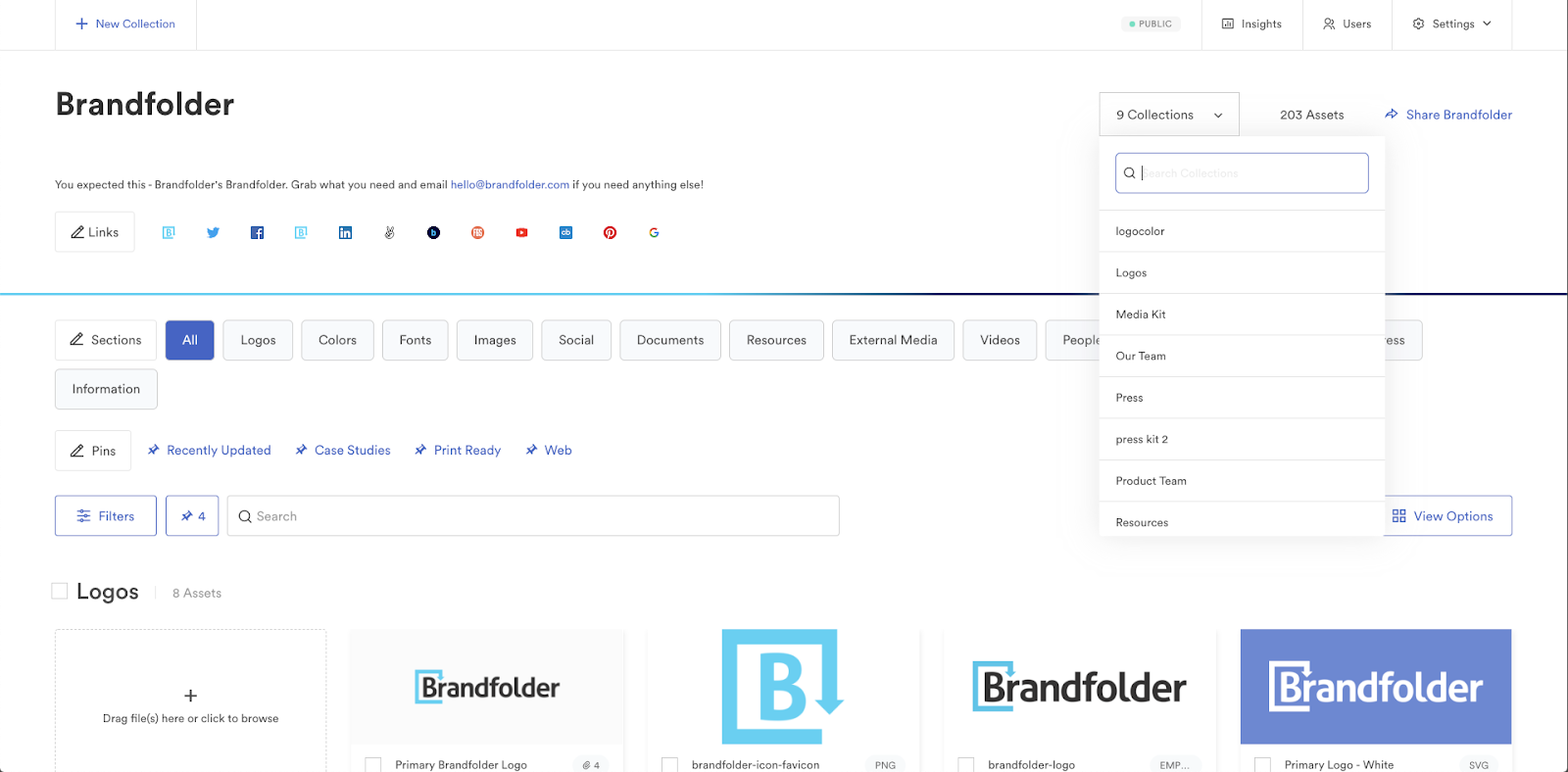 DAMs make it easier to search for specific assets across repositories of any size with the help of smart search and discovery tools such as:
Filters that isolate assets with specific tags, custom fields and metadata relevant to your search
Auto-tagging that uses AI to automatically extract text from images and metadata and adds accurate tags for you. Check out our free Workbench auto-tagging tool to see how it works!
Thumbnailing, which automatically creates preview images whenever an asset is uploaded so you can easily scan and locate media
Suggested search, which auto populates your search bar with related searches made by you and your team
---
5. A DAM Keeps Your Library Up-to-Date and Prevents Costly Rework
Google Drive requires that users search for and eliminate all old versions of documents or duplicate files on their own. Users can either manually perform these cleaning tasks or find and use a third-party tool. Changes made to assets will sync across the entire Google Drive for all users regardless of the collaborator or device used to make them.
DAMs, on the other hand, automatically help keep your asset library clean and up to date. Not only does this mitigate the consequences of using outdated brand assets, but minimizing clutter and confusion also enables teams to find what they're looking for and avoid costly rework. In fact, 50% of marketers and creatives say they waste resources remaking lost assets!
To combat these issues, DAMs offer two key features dedicated to saving time and money on library updates:
Duplicate Asset Detection
You can prevent yourself from having two identical files in your DAM with a feature known as duplicate detection. Duplicate detection automatically notifies you when a copy of an existing asset is added to your DAM, and even proactively archives it.
Asset Expirations
A DAM will check all assets in an organization with asset availability every hour to see if they have transitioned to or from expired or unpublished. The availability status of an asset will affect its viewability in various web forms, such as share links and collections. When an asset is expired or unpublished, a banner will display that asset's unapproved or expired version so users are always aware of its status.
---
6. A DAM Helps Maintain Brand Consistency
A good digital asset management system helps agencies maintain brand consistency across multiple projects. Although it stores branded assets, Google Drive doesn't offer much guidance or assistance on how to use these assets in a logical and consistent way. It's up to users to organize and use assets stored in the drive in a way that promotes brand integrity and creates cohesive customer experiences.
DAM, however, provides a wide selection of features and functionalities that provide guardrails and assistance for users to maintain brand consistency across channels and touchpoints:
Real-Time Asset Updates
Each time a user adds or updates assets in a shared DAM, the solution automatically refreshes so all users can see and access up-to-the-minute brand assets. What's more, DAM allows teams to publish and update individual assets across dozens of channels at once using a single link. This not only ensures consistency across touchpoints at all times, but it also greatly improves efficiencies by eliminating the need for teams to update assets one-by-one.
Brand Templates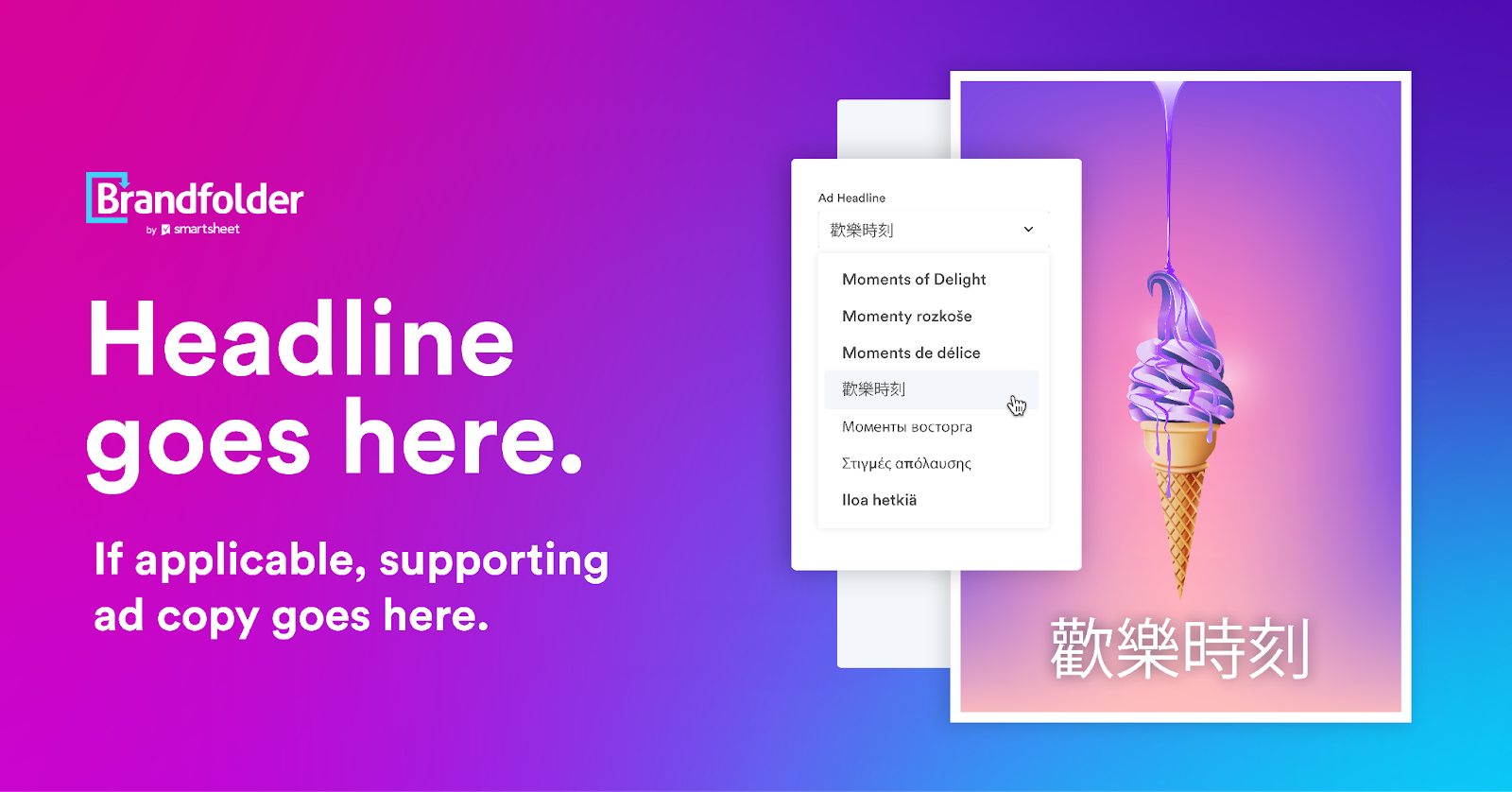 One of the most popular features of a DAM is the ability to create branded templates that other users can edit and publish. This allows designers to control which elements of the design can be manipulated. For example, a designer can create a template that allows writers to add text, but prevents them from altering or moving the design elements. Having branded templates for asset types that are used over and over again ensures that everyone can increase their productivity while also feeling confident that they're using the correct branding every time.
Version Control
One of the biggest enemies of brand consistency is version control. Not only does DAM help detect duplicate documents, but it also automatically keeps a detailed record of updates made to each and every file, as well as who made these changes and when. File history is easily referenceable, making it easy for users to see whether they're working with the most recent and on-brand file versions.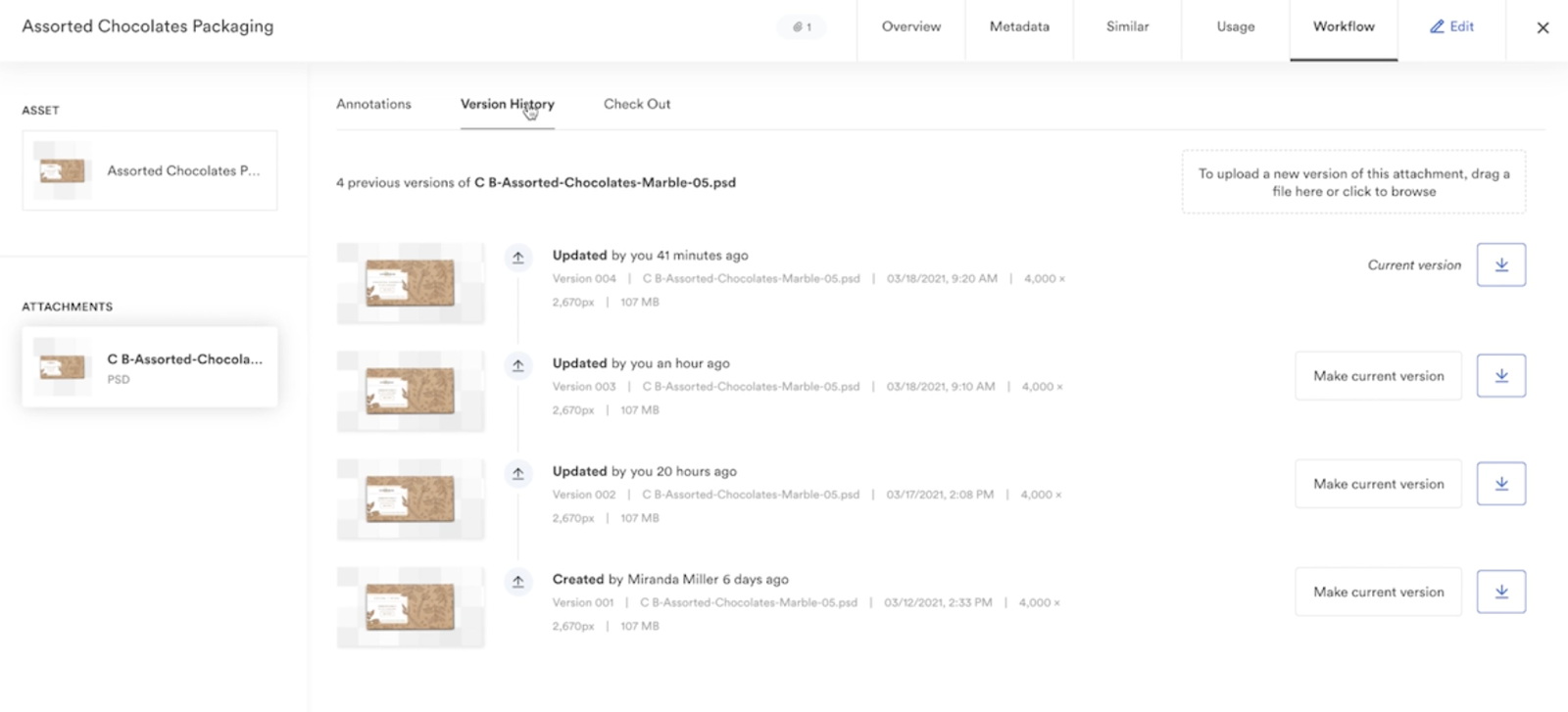 ---
7. A DAM Improves Access and Control
Google Drive has three access settings: viewer, commenter and editor. Each one requires the intended user to have a link to the asset with the correct access level granted ahead of time. Users can choose to allow access to only those within their organization, anyone with a link or owners only. Settings are not customizable and require manual updating if changes need to be made.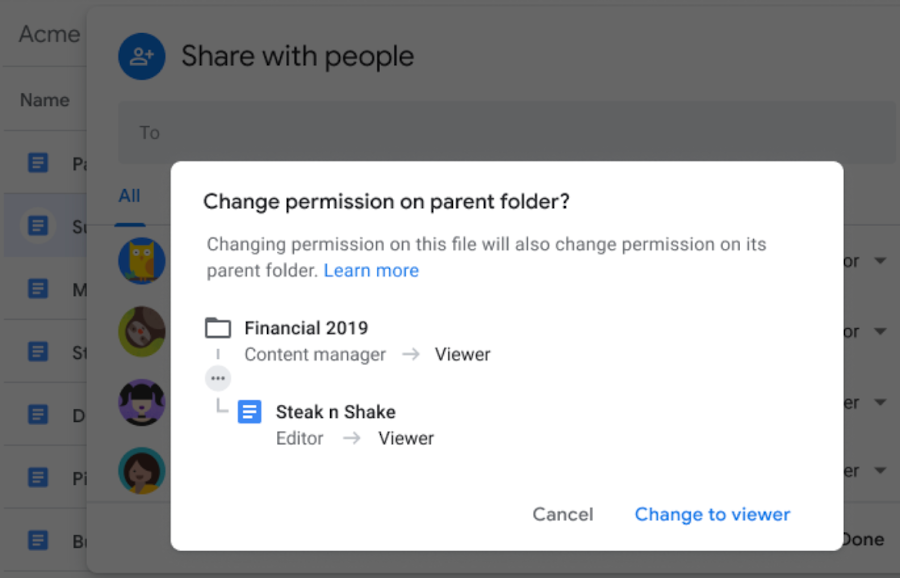 DAMs sharing features are very similar to the methods used in cloud storage drives. However, they're more robust and able to provide easy access as needed.
Permissions
When sharing assets with other users, you can assign them permissions that make it possible for them to access certain folders and collections within the DAM, as well as take specific actions. These include adding comments to files, creating new folders, deleting assets, adding new users and more. It's also possible to create groups of users with the same permission level, such as "sales" or "partners," to make granting access to new assets faster and easier.
Rights Management
Digital rights management is also important to ensure assets are properly controlled. Many images and videos must be properly cited and attributed when used by brands, and brands often purchase rights to these types of assets for a specific period of time only. Failure to comply on both these fronts can result in serious legal woes. Fortunately, DAMs allow brands to set expiration dates for assets, as well as tag them with relevant copyright information to make sure they're used and cited correctly.
Share Links
Leading DAMs enable users to create custom shared links that can be sent to external collaborators. These allow you to choose exactly what files you want to share and who you want to share them with. Top-tier DAMs offer free unlimited guest seats, making it an ideal option for larger teams. After assets are shared, DAMs allow users to control how these external partners or sales prospects can interact with the various file formats in the library. Not only is it possible to modify the sharing settings whenever necessary, but DAM also makes it possible to track third-party usage and monitor the activity of all external share links.
This is very useful for field marketing teams, content creators and other folks in the organization who need to distribute their content. You and your team can then track which files are being further shared and which ones are not, and adjust your marketing asset strategy accordingly moving forward.
Many DAMs will also allow external parties to add content to your system through guest upload links. Finally, you'll even have the option to directly embed your content to your website so that visitors have controlled access to your chosen assets even while it's all securely stored in your DAM.
---
8. A DAM Integrates With Your Existing Workflows
A good asset management tool is more than just a repository — it should help maximize the impact of every asset you create by making it faster and easier for teams to access and use them in their every day work. Some applications allow users to browse and upload materials in their Google Drive from directly within their interface, but leading DAM systems offer a far more robust selection of integrations.
For example, some DAMs offer plugins that let creatives easily find and edit files stored in the DAM in various platforms such as Adobe InDesign, Illustrator and Figma. Changes to these files can then be pushed directly back to the DAM. With this functionality, team members can save time by working on files in their favorite creative platforms without having to switch back and forth between tabs.
Other popular integrations include:
HubSpot
Slack
Smartsheet
Contentful
Hootsuite
Salesforce
Shopify
If you're using Google Drive to manage your in progress digital assets, you probably have to upload them to another service to share, edit and receive feedback or approval on them. With DAM, you can upload videos and edit, clip, watermark or create GIFs without ever leaving the platform. You can quickly identify approvals, revision requests and more. This also means you don't have to wade through endless emails to find out whether stakeholders approved the latest batch of images. Spend less time searching and more time doing the work that actually matters to you and to your company!
---
9. A DAM Provides Detailed Analytics for Every Asset
Google Drive provides two views into asset analytics. The first is through the Activity dashboard which displays actions such as opening and editing across all files. The second is on an individual file level where users can view who made edits and when they were made. Users can also see Viewer trends, Comment trends and Sharing history on an individual file level. However, there's no way to track down the files that were downloaded.
A good digital asset management system can help you keep track of all of your content and ensure that it's properly used. Use a DAM to see analytics such as:
Where the asset is published or embedded online
How viewers are interacting with the asset
Who is interacting with the asset
What users are searching in the DAM
The number of times the asset has been viewed
The number of times the asset has been shared
The number of times the asset has been downloaded
As you can see, asset analytics in a DAM can give you information that will help you measure the effectiveness of your marketing efforts. Reports like these offer you a deeper understanding of how your teams are using digital files and what types of collateral are most popular with their target audiences. So not only do they make it easier to use your assets, but they also give you the tools to make them more strategic moving forward!
---
10. A DAM Provides Better Support
We've all yelled "representative!" into the phone at one time or another. Nothing is more frustrating than having a question and not being able to talk to a real human to get an answer.
Google Cloud and Workspace users have access to a customer service hotline plus customer service chat and email options. There is also a help forum containing common FAQ's plus user-submitted tickets. Users also use YouTube and Reddit to get their questions answered by other users when needed.
In addition to helpful support articles, DAM's offer live support via Slack, email or phone. That's one reason why Brandfolder's customers have repeatedly voted us #1 for customer satisfaction. Just want a refresher on the best ways to manage your DAM? We'd be happy to schedule a 15-minute walkthrough with you. We also have a thorough onboarding process that shows you how to get the most from your DAM.
---
Google Drive vs. Digital Asset Management: Which Cloud Storage is Right for Your Business?
One of the most popular cloud storage services is Google Drive, which is free and is connected to all of the Google tools that are used in the GSuite, such as Google Docs, Sheets and Slides. It's also very basic in terms of asset management and sharing.
A DAM is an ideal alternative to Google Drive. Not only does it offer all of the advantages we've mentioned so far, but it's also great for companies that deal with the following on regular basis:
Having a ton of digital files and no clear cut way to label, store, and access them
Needing to share many different assets to different places online
Granting access to multiple team members and external partners
Publishing content online and aiming to maintain brand consistency
Securely storing assets with sensitive information
Wanting to know how their assets are being used and which ones they need to either remove or continue creating in the future
When it comes to your assets, you never want to be in the dark or shut out of your platform. With DAM, you have a development team, a customer service team, and really, a whole company ready to help you succeed. We believe that digital asset management should be simple, and so we spend all day, every day refining our product — a product that empowers creatives and marketers to do the work they actually want to be doing. Want to learn more about Brandfolder? Check out the State of Digital Asset Management report.