Hootsuite and Brandfolder Boost the Content Connection with Social Engagement
We live in a world dominated by multimedia; images and videos are what people want to see and what they engage with most. In order to better connect with today's audiences brands need to incorporate rich, quality media into their strategy. This is particularly true on social media, where that approach is no longer just desirable but, rather, table stakes.
Adding media to posts has been shown to boost social metrics across industries but as any social media marketer could tell you, churning out the high volume of quality content that social demands is easier said than done. Searching for new images, old images, the right version of that video – it's a constant struggle. Then uploading them to each social media account can be time consuming in and of itself. You might think, there has to be an easier way… and there is.
By pairing Hootsuite's social media management tools with Brandfolder's digital asset management platform, everything you need to create engaging social posts is right at your fingertips.
How it Works
Hootsuite was born for social media. The platform helps you manage and schedule all your social media posts from a single dashboard. You can measure your views, promotions, and engagement as well as keep up with market trends. Brandfolder's strength, on the other hand, is managing your digital content. As a centralized searchable library, it's easy to store and find approved images for quick use in campaigns.
Once you connect the two platforms, social media is a snap. Right from Hootsuite, you can quickly search for images from your Brandfolders or Collections. Just enter relevant terms and Brandfolder's AI-assisted search function will locate your available options. Permission settings and version control in Brandfolder means those options are always on-brand and up to date. Select the asset you want, and it's instantly added to your post, ready to be reviewed, scheduled or published.
Together, Hootsuite and Brandfolder streamline social media management so that you can better engage your audience with quality, on-brand content.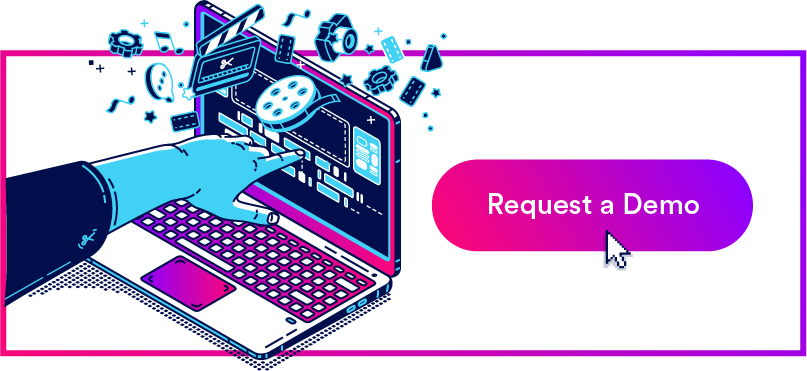 How to Get It
Brandfolder and Hootsuite are a powerhouse couple that will make a marketer's job easier. If you're a Hootsuite user and want to learn about adding the Brandfolder integration so that your teams work more efficiently, visit the HootSuite app listing or contact support@brandfolder.com for more information.
And Hootsuite is just the start. Visit our integrations page and find out how Brandfolder's other dynamic pairings can help you maximize the hours in your day and get more done.