The Infinite Monkey Theorem: Branding an Urban Winery
In this feature post, Brandfolder got the inside scoop from Aaron Berman, CFO of The Infinite Monkey Theorem winery in Denver. Everything about this eclectic, urban winery is the antithesis of tradition—they sell wine by the can and work out of a gritty industrial building—but that's exactly what makes them a rising sensation.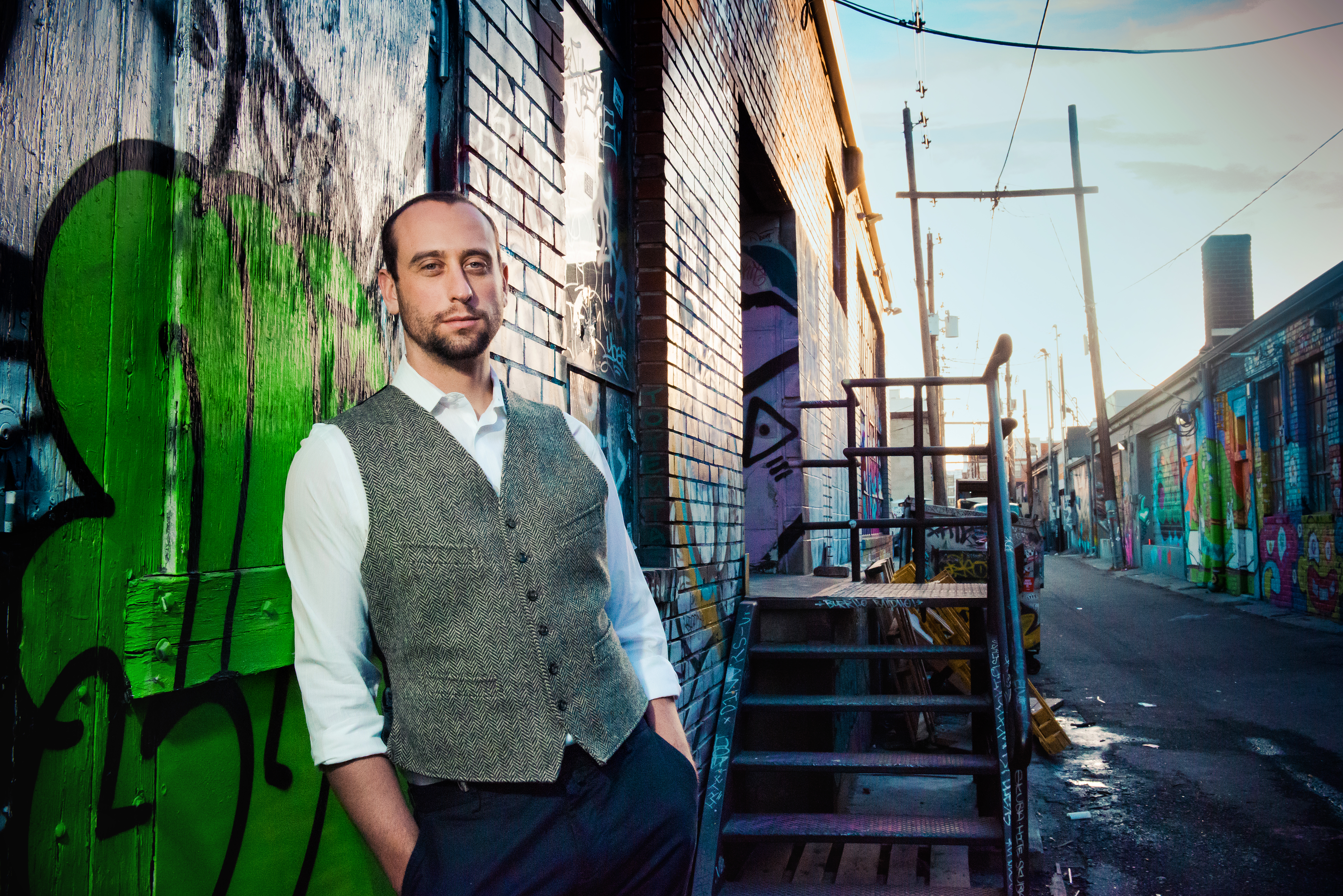 The Infinite Monkey Theorem has a unique culture compared to other wineries and even breweries. Could you talk about how The Infinite Monkey Theorem brand has influenced such a culture?
Aaron: The foundation of The Infinite Monkey Theorem brand was to do something different than what has been seen in traditional winemaking—it's a very polarized industry. We're millennials, and for us, it's less about how you're supposed to drink something and more about having fun and being incredibly approachable. The brand has a young entrepreneurial feeling, and it's really the antithesis of branding in the industry. If you look at our bottles, they're kind of graffiti oriented, and we work with different packaging mediums like cans and even keg formats.
Could you name a few specific things that really inspired the brand when you first came up with the idea?
Aaron: The name comes from an actual math theorem: If you have a monkey sitting at a typewriter, typing randomly for an infinite amount of time, the monkey will eventually type the words of Shakespeare. It's a theory for anyone to understand the concept of infinity.
Making wine from an infinite amount of combinations and permutations is a very chaotic environment. We drive up and over the mountains to Palisade to pick up the grapes, then drive back down to Denver and crush and process the grapes all night in this urban back alley. It's chaos, but out of it comes our wine and it's a work of art. That's the premise behind our brand name.
What core brand elements make The Infinite Monkey Theorem stand out from other wineries?
Aaron: A huge component of this company is just being innovative in such an archaic industry. [For example] we were one of two companies in the US that started canning wine. We were going against the grain of people who were saying, "you can't do that" and "it's not supposed to be like that."
I also think there's this idea of transparency—we're proud of being located in what people would perceive as a derelict place setting. And traditionally, residents of cities travel out to wine country and don't inherently feel like they're associated with that brand. We've created this winery in the city so that it's in people's backyards. They have a sense of community--it's their brand, in their neighborhood.
What advice do you have for other businesses that are trying to create a unique brand concept?
Aaron: I think it's important to invest more time and energy than you probably would, get help from the right partner, and think outside of the box. If people don't think it's the norm—that's a good sign.