Brandfolder's New Head of Product on Leaving Under Armour & What's Next for DAM
We're proud to welcome Jim Hanifen, former Director of Product at Under Armour, to Brandfolder as our new Head of Product. Jim earned buzz as part of the team that grew MapMyFitness from an eight-person startup to the most successful running app on the market, leading to an acquisition by Under Armour in 2013.
We sat down with Jim to learn more about his impressive background, why he chose Brandfolder for his big move, and what he and his team have in store for the Brandfolder platform over the next six months.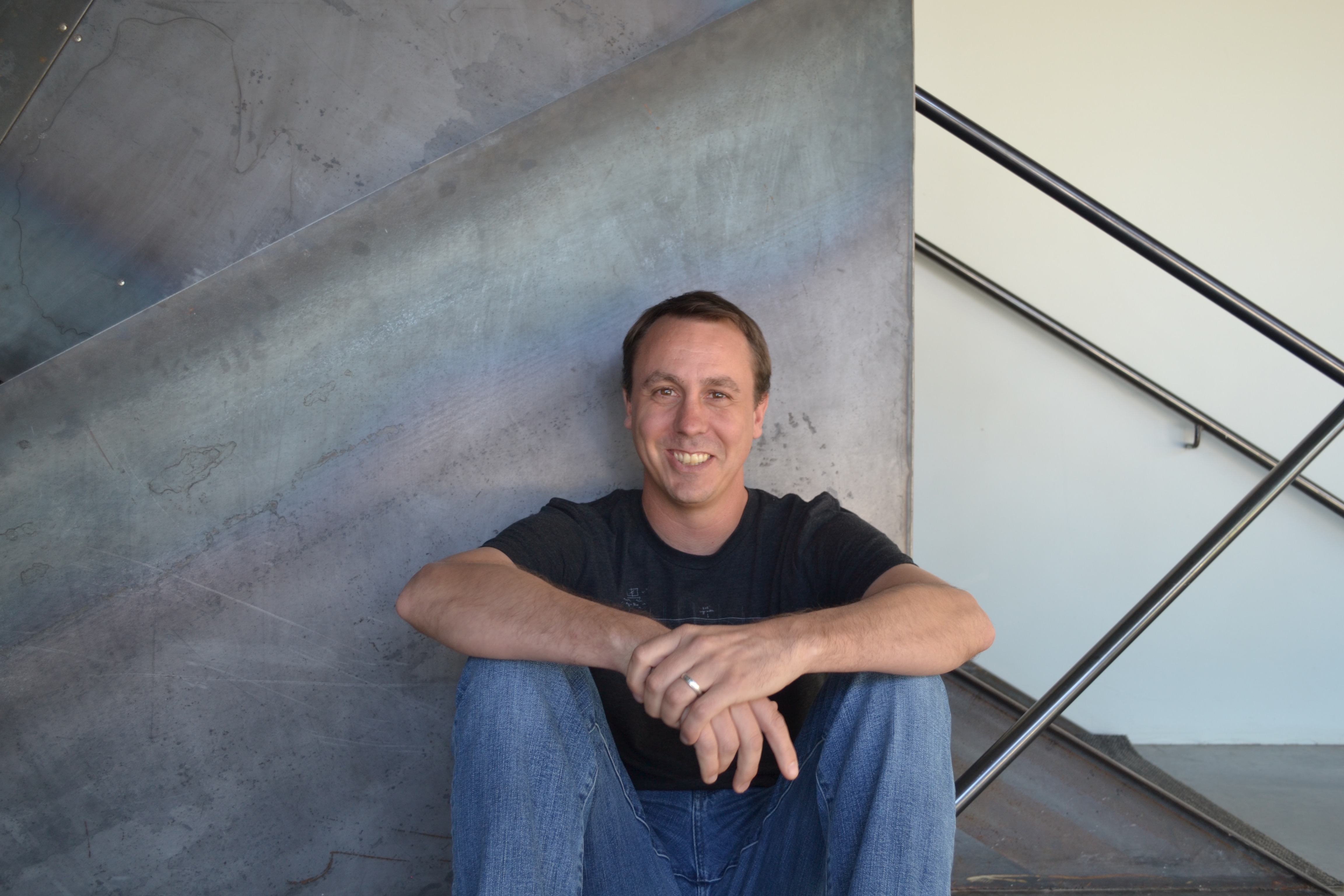 Brandfolder: Welcome to the team, Jim! Tell us a little about your background.
Jim Hanifen: I spent most of the 2000's running my own digital agency in Iowa. During that time, I worked with many small businesses that taught me the importance of having a brand strong brand. Many of these smaller companies simply didn't have a notion of who they were or what their image should be. We helped define their brand image, and developed print and digital media experiences.
When I moved to Colorado, I joined MapMyFitness. Over the next several years, we built some of the top fitness apps in the market and grew our user base upwards of 30 million.
We were acquired by Under Armour in 2013, which gave me the real pleasure of working, in both technical and product roles, for one of the greatest brands in the world. The Under Armour Connected Fitness Division grew to over 150 million users after the acquisition of MyFitnessPal and Endomondo. I also learned what it means to work for a strong brand, and how important it is to protect that brand, which gave me great experience to bring to Brandfolder.
Brandfolder: You mentioned you ran a digital agency before joining MapMyFitness. How has that work impacted your thoughts about Brandfolder as a product?
Jim Hanifen: No matter what size you are as a company, I believe it's very important to know who you are. You need to have a well-defined and well-organized brand, and be able to share that brand with others.
As a small company, it's really important to get your brand out there and recognized. As a large company it's a challenge to make sure that everyone who's using your brand assets globally is using them correctly.
I'm excited to join the Brandfolder team, because every company in the world can utilize what we've built. We're going to lead the direction of where Digital Asset Management (DAM) is headed. We are going to be creative and innovative in solving the needs of our clients, while maintaining the simplicity of the Brandfolder platform.
Brandfolder: What were some of the most valuable lessons you learned as part of the team that took MapMyFitness from a startup to being acquired by Under Armour?
Jim Hanifen: The key to success at both MapMyFitness and at Under Armour was building an amazing team and having a great culture. That's the most important thing. To do that, you need to push the team and make sure that everyone is challenged consistently.
At Brandfolder, our mission is to create an amazing product. We'll do this by having the entire organization collaborate, from sales to engineering. That means being flexible enough to have everyone's input to make the product great, as well as being really focused on delivering exactly what our customers need. And having the ability to understand the motivations behind those needs so we can continue to delight customers and exceed their expectations.
Brandfolder: How do you motivate and challenge your teams to produce great work?
Jim Hanifen: I believe that the key is having a team that's motivated by results. I believe that revenue is the best indicator that you've built a great product. If companies are willing to pay for your product, that means you've solved for for their actual needs.
I want to ensure everyone's input and opinion is heard. Every Brandfolder employee needs to understand that what they're doing makes a difference. We are building a collaborative revenue- and product-driven company. People should love coming into work everyday because it's fun and it's challenging.
Brandfolder: You generated a lot of interest from recruiters, what drew you to Brandfolder?
Jim Hanifen: A great team, incredible clients, and a well-built product are three things that Brandfolder has. Brandfolder is in an exciting phase and every day brings something new that allows you to carve a meaningful path on the way to helping customers.
My background fit very well with Brandfolder's needs. My time at MapMyFitness and Under Armour taught me that if you build a solid foundation early on, it sets you up for tremendous success and growth as you move forward.
Brandfolder: What's the biggest strength you're bringing to Brandfolder?
Jim Hanifen: My ability to work cross-functionally throughout the organization. At both MapMyFitness and Under Armour I worked closely with all teams, including marketing, engineering, product, and sales. Being able to understand the needs of everyone within the organization can really help you better articulate a comprehensive product roadmap.
I'm also very excited to dive deep into the technical side of a product again. My experience in both engineering and product gives me a unique perspective and a bit of a rare skillset that, combined, can be really powerful.
Brandfolder: Talk about your vision for Brandfolder over the next six months.
Jim Hanifen: Our challenge is to build the most innovative DAM platform in the market. A platform that will allow brands to communicate their brand message while remaining easy to use and intuitive enough to be embraced by your entire company.
If your company isn't effectively using your DAM platform, you don't have the right solution. That's why we're dedicated to keeping Brandfolder powerfully simple. We are solving for customer needs in creative ways they may not expect, ways that are better and more efficient than they could have imagined.
Brandfolder: Last hard-hitting question, Jim. Nachos, tacos, or burritos?
Jim Hanifen: Nachos! I don't know why, but it's definitely nachos. Maybe because every bite is unique and different. One exception. If you're in Des Moines, you must visit Tasty Tacos.
Ready to have Jim on your side to help you build a better brand? We don't blame you. Get a free Brandfolder quote by clicking here.