Brandfolder Named a Strong Performer in the 2022 Forrester Wave™
We're incredibly excited to share that Brandfolder has been named a Strong Performer in The Forrester Wave™: Digital Asset Management for Customer Experience, Q1 2022! We received the highest score possible across five criteria.
The Forrester Wave™ is widely considered one of the most significant pieces of research published on the DAM space. The report evaluates and ranks the top vendors based on 27 criteria across three key categories: Current Offering, Strategy, and Market Presence. The report refers to DAM as a "content strategy cornerstone" with 97% of references stating that their volume of content has increased over the last year.
Brandfolder is among 14 most significant DAM providers identified by Forrester, and received the highest scores possible in five criteria: scalability, portals, creative toolset integration, intelligent content generation, and partner ecosystem. Let's dig into what Forrester has to say about Brandfolder's capabilities, and how our DAM platform stacks up against the competition.
#1: Scalability
Whether you're a startup or major enterprise, Brandfolder was built for optimal speed and performance. Our interface is intuitive and easy to use with little to no training necessary, which is why our customers rank us as the number one DAM software for usability. Brandfolder also meets the strictest security requirements demanded by large enterprises and offers a best-in-class integration and partner ecosystem (more on that below!).
What the Forrester report says:
"Brandfolder offers superior capabilities for scalability… Its platform supports large enterprise deployments, with customer references that back up its scalability claims."
#2: Portals
Brandfolder portals can be thought of as customizable homepages for your brand. Marketers and creatives can curate collections of content for specific purposes or user groups in just a few clicks. With portals, you can empower both internal and external stakeholders to tell your brand's story the right way at the right moments.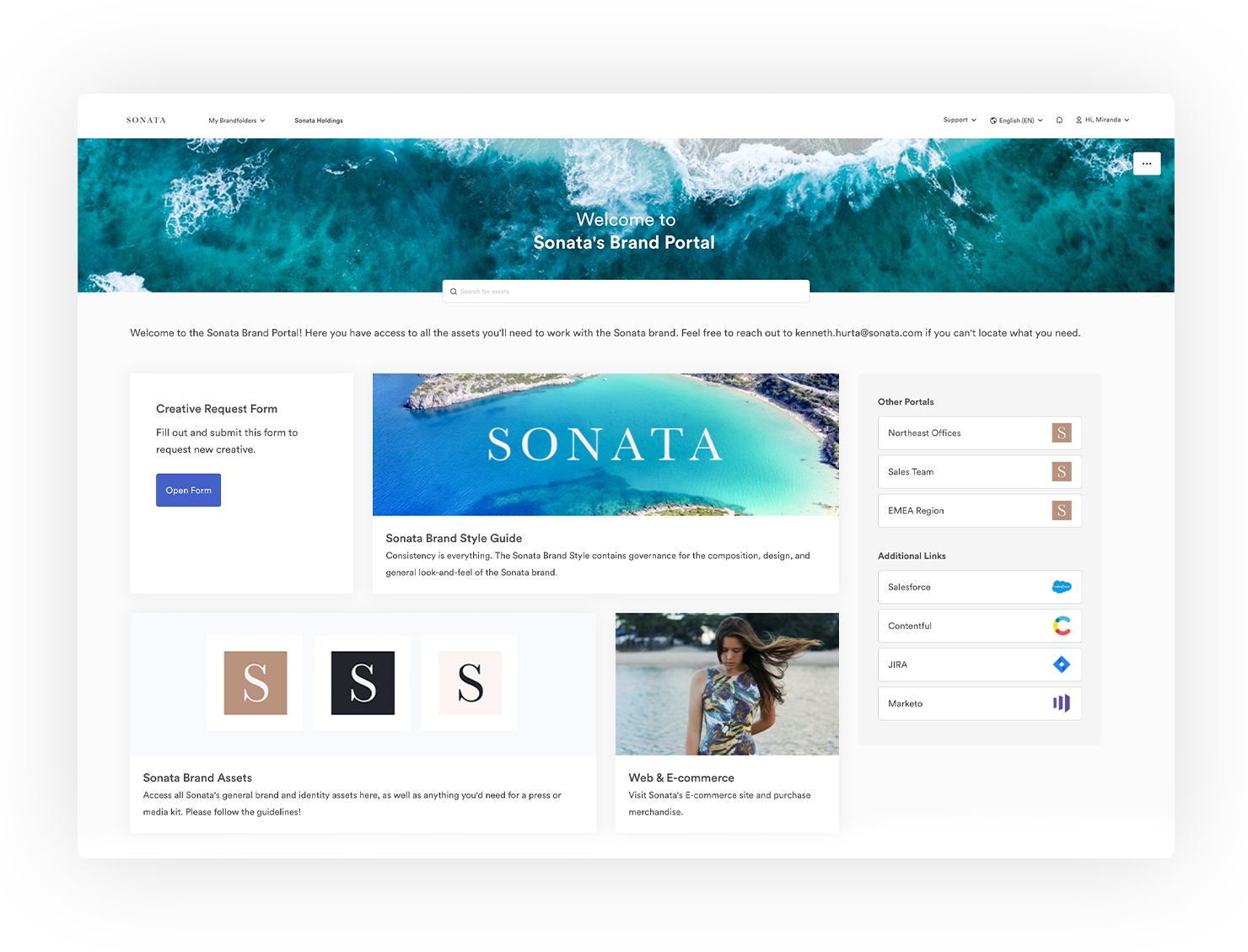 What the Forrester report says:
"[Brandfolder] has differentiated capabilities when it comes to portals, which house assets in addition to brand and style guidelines to create consistency across the organization."
#3: Creative Toolset Integration
Driving powerful brand experiences and turning brilliant ideas into impactful creative is simple with Brandfolder. We integrate with all of the top creative tools to make your job that much easier. Creatives can seamlessly access and edit Brandfolder files from directly within the most popular design tools, minimizing switching costs and helping prevent version control issues.
Creative tools Brandfolder integrates with include:
Adobe Illustrator
Adobe InDesign
Adobe Photoshop
Canva
Figma
Sketch
#4: Intelligent Content Generation
Looking for fast asset personalization and localization? Use Brandfolder's proven Templating solution to automate content creation. Templates empower non-creatives to quickly customize assets while staying on-brand. Creatives can lock certain design elements, define text options, and even offer a selection of pre-approved images. Users can resize assets and update file formats in a few clicks — no design skills necessary.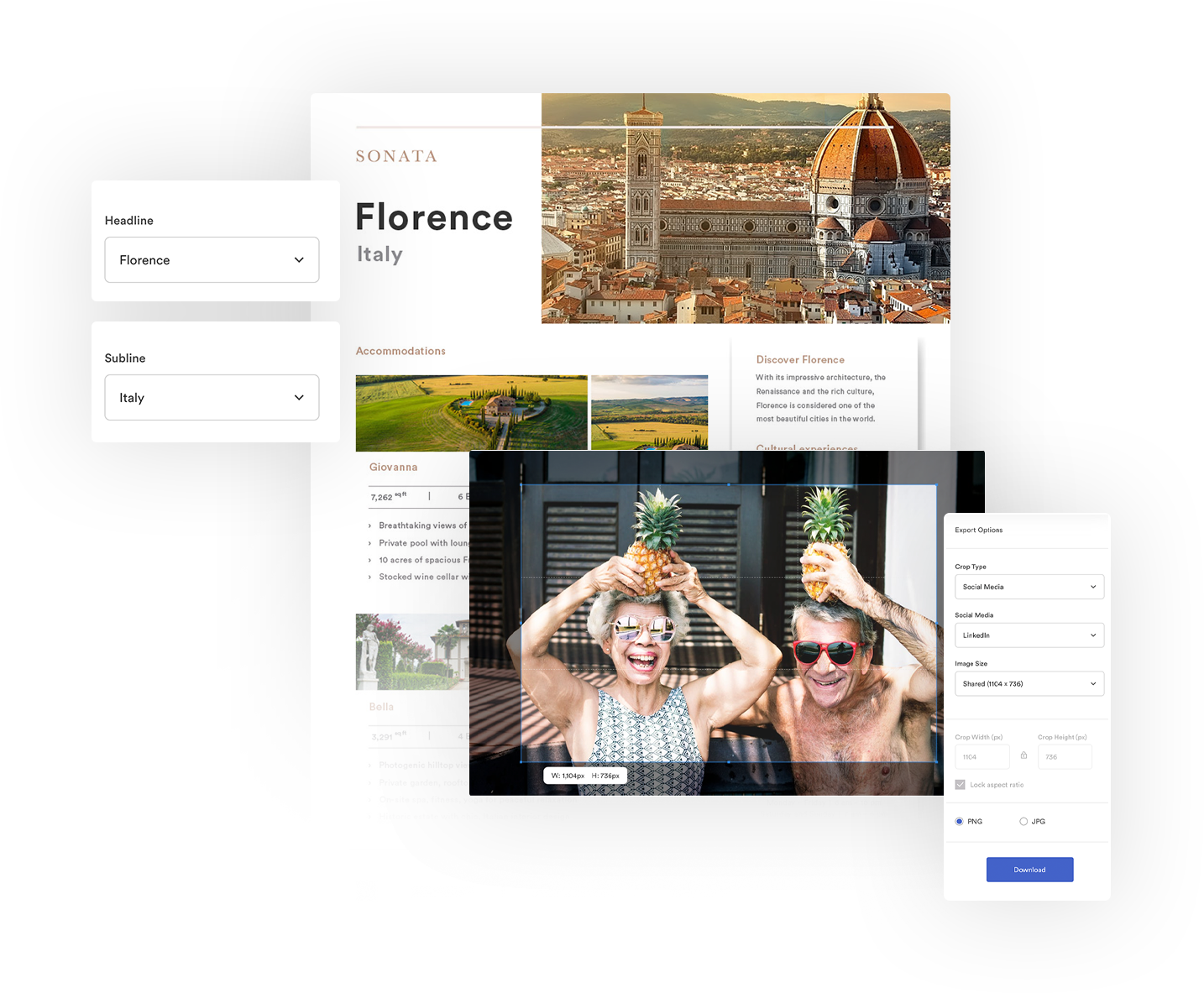 Brandfolder also uses AI focal point detection to automatically crop images to custom sizes without losing creative integrity, effectively supporting large-scale image transformation, optimization, and compression.
#5: Partner Ecosystem
Brandfolder has the pleasure of partnering with world-class organizations to deliver powerful digital asset management solutions and integrations. Whether you're looking to add DAM functionality to your product, offer your clients DAM services, integrate DAM across your tool stack, or implement DAM across the enterprise we have partners to help you do just that.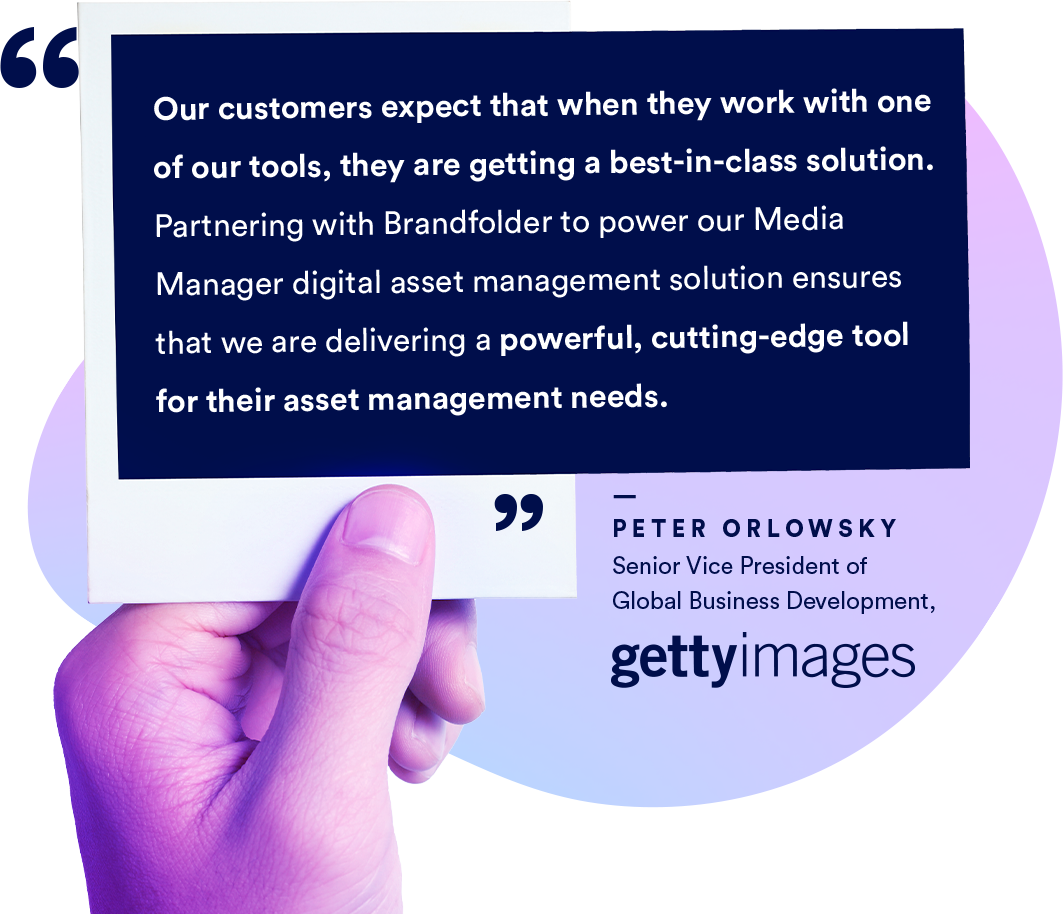 What the Forrester report says:
"[Brandfolder] offers a strong partner ecosystem, with its DAM listed on Google and Hubspot marketplaces and with partners reselling and co-selling the product and white-label arrangements. These initiatives and sales motions speak to the maturity of its partner strategy."
But Wait! There's More…
There are plenty of other reasons why we think Brandfolder is considered a strong performer. Download The Forrester Wave™: Digital Asset Management for Customer Experience, Q1 2022 now to learn about why Brandfolder was named a strong performer.