Introducing Brandfolder's New and Improved Workflow
Did you hear? Brandfolder's Workflow feature suite just got a major facelift!
Now, users can improve their efficiency by collaborating on assets directly within the Brandfolder platform. Instead of manually switching between tools, admins and collaborators can comment, annotate, tag users, receive notifications, and view a historical timeline–all in one streamlined view.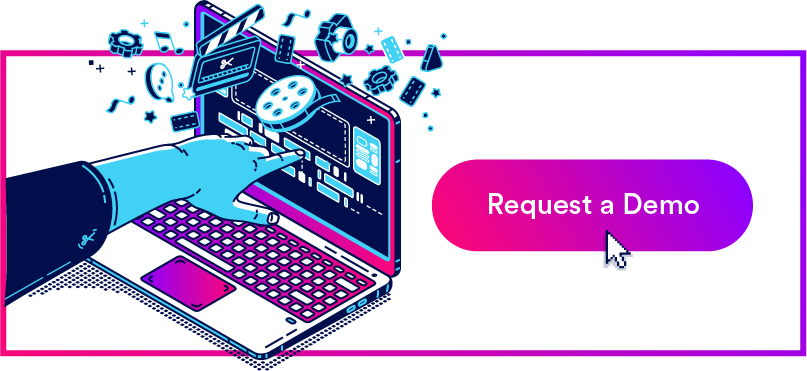 Here are some of the ways you can enhance your workflow, speed up content creation, and improve your collaboration between internal teams:
Work faster with our Advanced Adobe CC integration:
When you need to work on an asset, check it out of Brandfolder so no one else can access it until you've checked it back in. Work in the tools you love–like Adobe Creative Cloud– and push the edits back to Brandfolder with a new version or asset.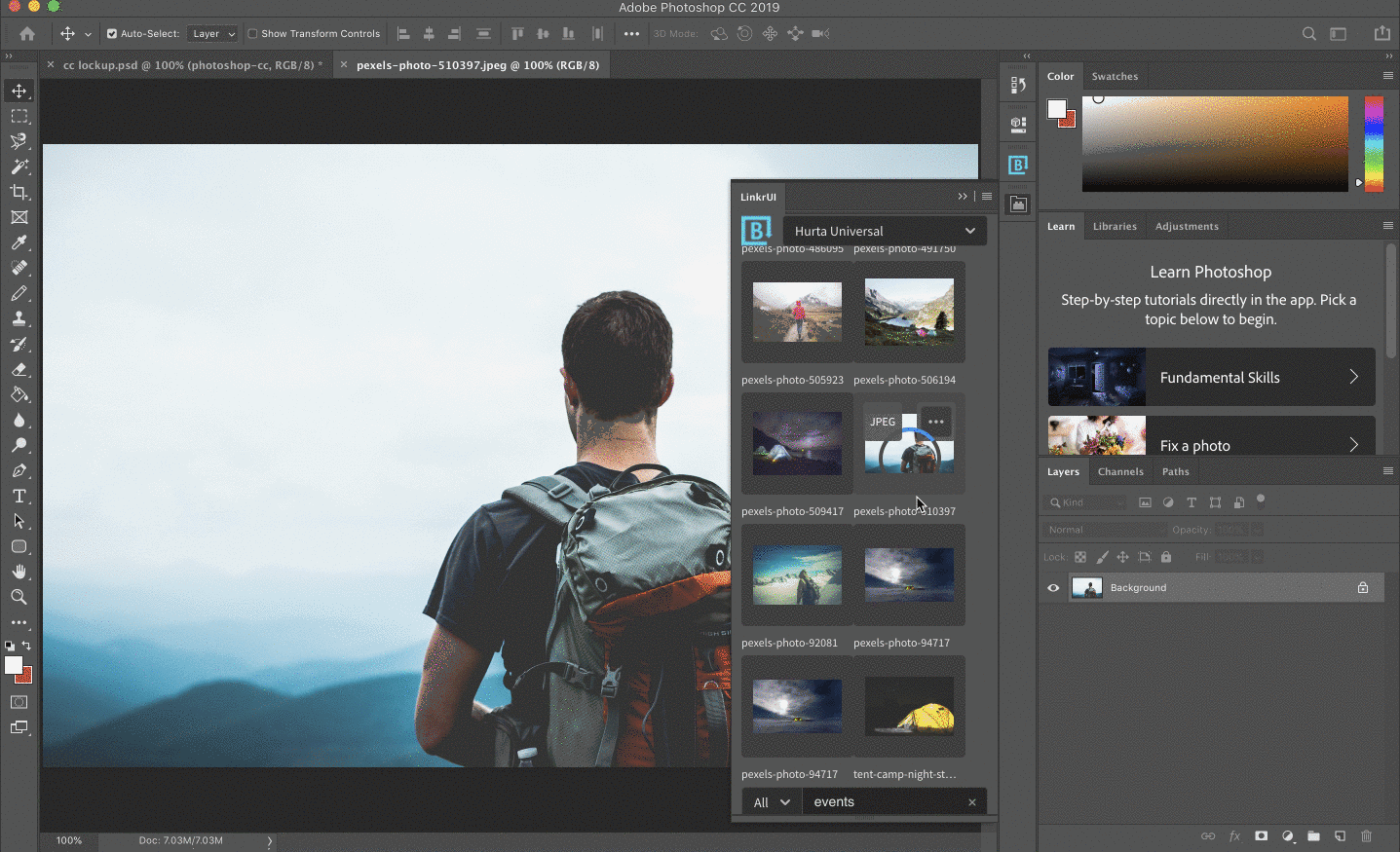 Easily collaborate with your teams:
Without having to download an asset to edit or message your team to tweak, make comments and annotations directly on assets within Brandfolder. Also, send notifications to your teams when an asset needs to be reviewed.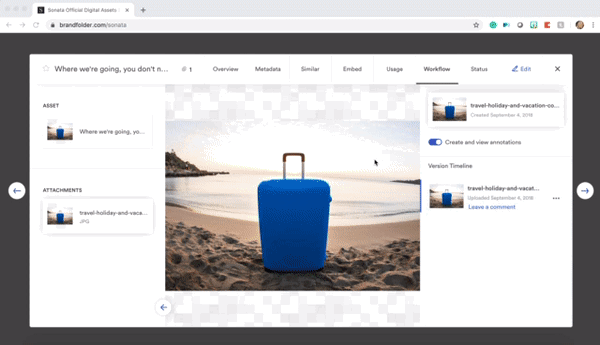 Proof, review and see all your edits:
See the entire history of an asset's comments and revisions in one streamlined view. Need to go back to an older version? Restore away.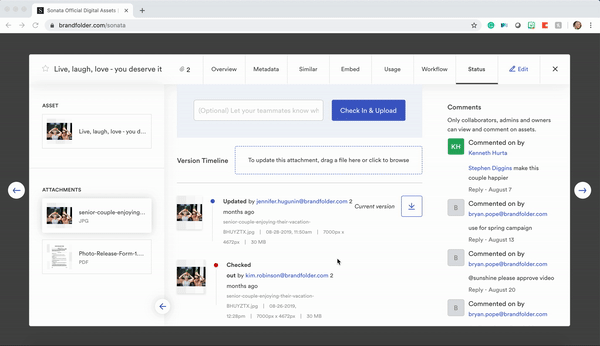 Standardize your approvals process:
When an asset is ready to be reviewed, designated admins can receive notifications for review. Publish when ready and share with the world – or just your important stakeholders.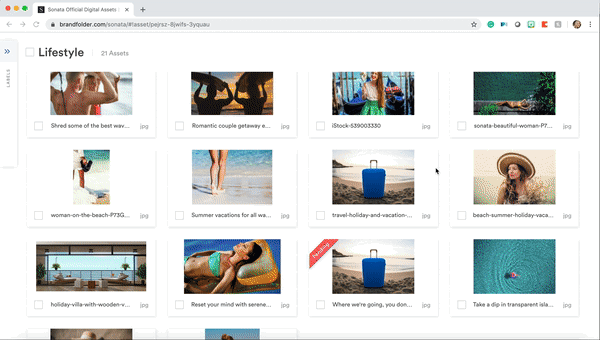 Interested in seeing a demo of our Workflow features suite? Reach out today to get the conversation started.