Brandfolder Feature Roundup: December 2022
Our team is in full holiday mode and we're so excited to share the great new features our team has been working on. From Content Automation changing how teams scale their creative production, to user group management simplifying how large teams manage users, our team has made some big changes. Get cozy, grab a warm drink and find out what's new at Brandfolder this month!
Go Beyond Templates with Content Automation
Brandfolder Content Automation is leading the charge in helping brands scale content output and Brandfolder customers are reaping the benefits. With the recent acquisition of Outfit, Brandfolder has secured the world-leading content automation platform and developed it into an integral part of its offering. The world's no. 1 digital asset management (DAM) platform coupled with the most advanced content automation software = a match made in marketing heaven.
Learn more about how Brandfolder Content Automation can change the way your teams work.
Introducing: User Group Management
Managing users and permissions is no small feat. Whether you're managing access for dozens or thousands, it can be daunting to keep track of who should have access to your brand's content.
Our new user group management feature makes this process smooth and painless. Admins are now able to define groups of users and grant the correct permissions that group needs to be effective in one location.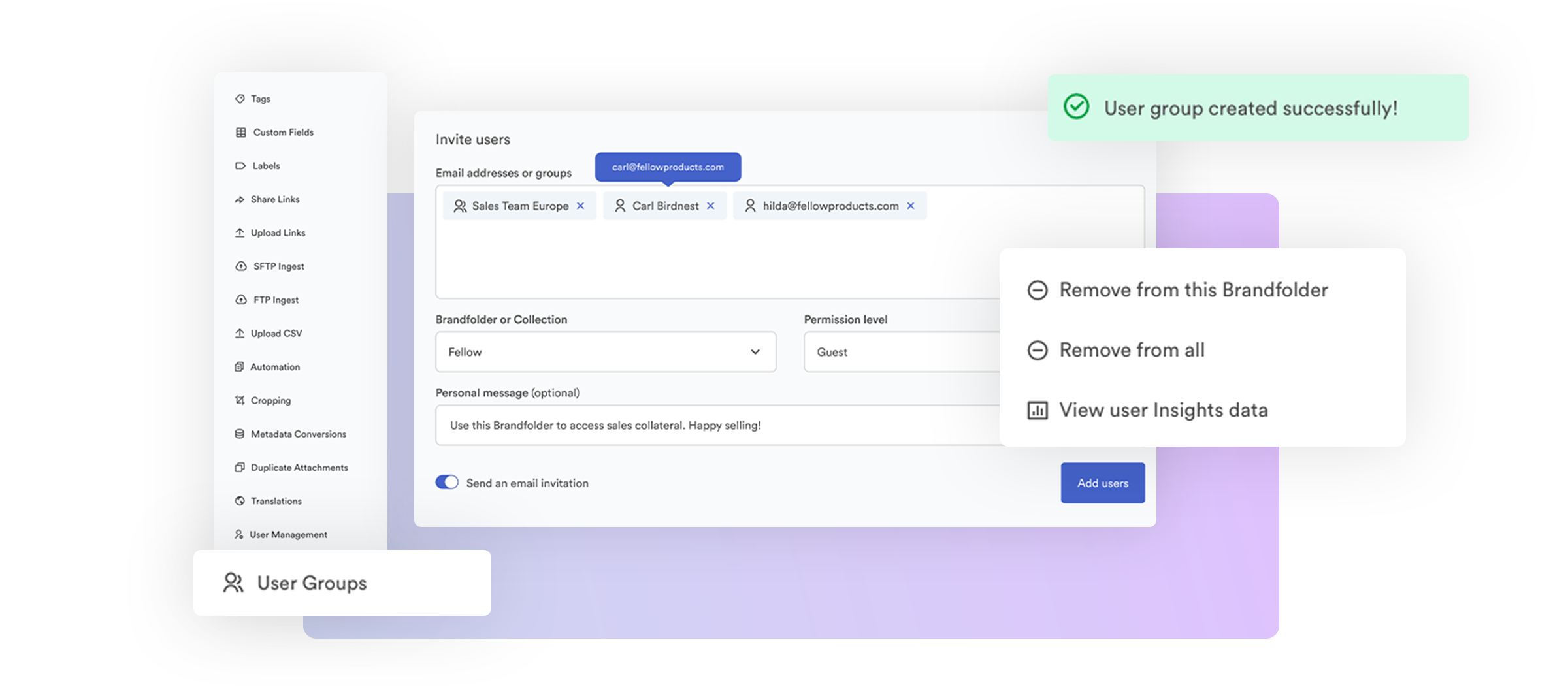 With user group management, admins can:
Create a group of users complete with a name and description of what that group is responsible for
Grant the entire group the correct level of access to the Brandfolders, collections or organizations they need
Invite new users to existing groups and remove users from the group easily when needed
Managing and maintaining permissions for your organization is no longer a hassle with user group management, now available for all admin users. Want to learn more? Head to our Knowledge Base for more answers.
Understanding Share Link Data
Our Insights Data Connector just got more powerful with a new table to view your share link data. You are now able to understand how your share links are being used, which assets are driving engagement and how share links drive engagement throughout your Brandfolder.
If you already have Insights Data Connector, you can access the new share links table when building reports.
If you don't already have Insights Data Connector, it allows you to connect Brandfolder Insights with any BigQuery compatible BI tool. Contact your customer success manager to learn more.
Better Manage Share Links at Scale
Brandfolder has the best DAM share link functionality and now, it's even better. We've made it much easier to share and secure your share links at scale. With the newest iteration of share link settings you can:
Default your links to public/private
Set default expiration dates to a custom time period
Bulk delete share links from the share links tab under "Bulk Management"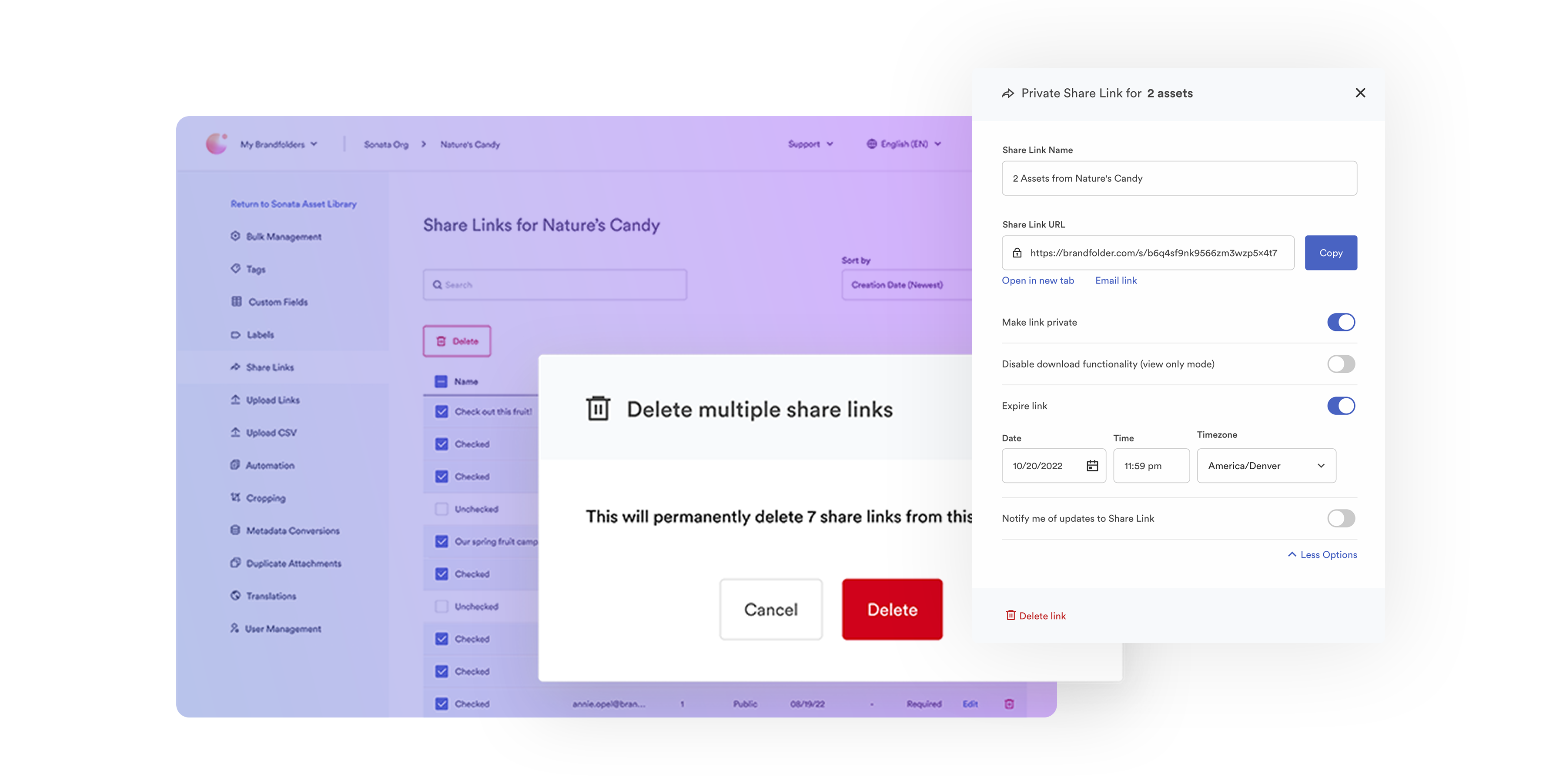 Bringing Versioning to Our Highspot Integration
All assets that are updated in your organization's Brandfolder will now be automatically reflected in Highspot, so that all of your sales partners will have the most up-to-date, on-brand assets at their fingertips.
Brandfolder-Level Limits for More Granular Control
For organizations that are looking to manage multiple teams or brands within Brandfolder, we've released Brandfolder-Level Limits. This means that you can allocate the number of admins and collaborators, as well as storage limits, to each Brandfolder. This ensures that each Brandfolder and the associated team has the appropriate allocations to effectively manage their assets.
If you're interested in this feature, contact your customer success manager to learn more.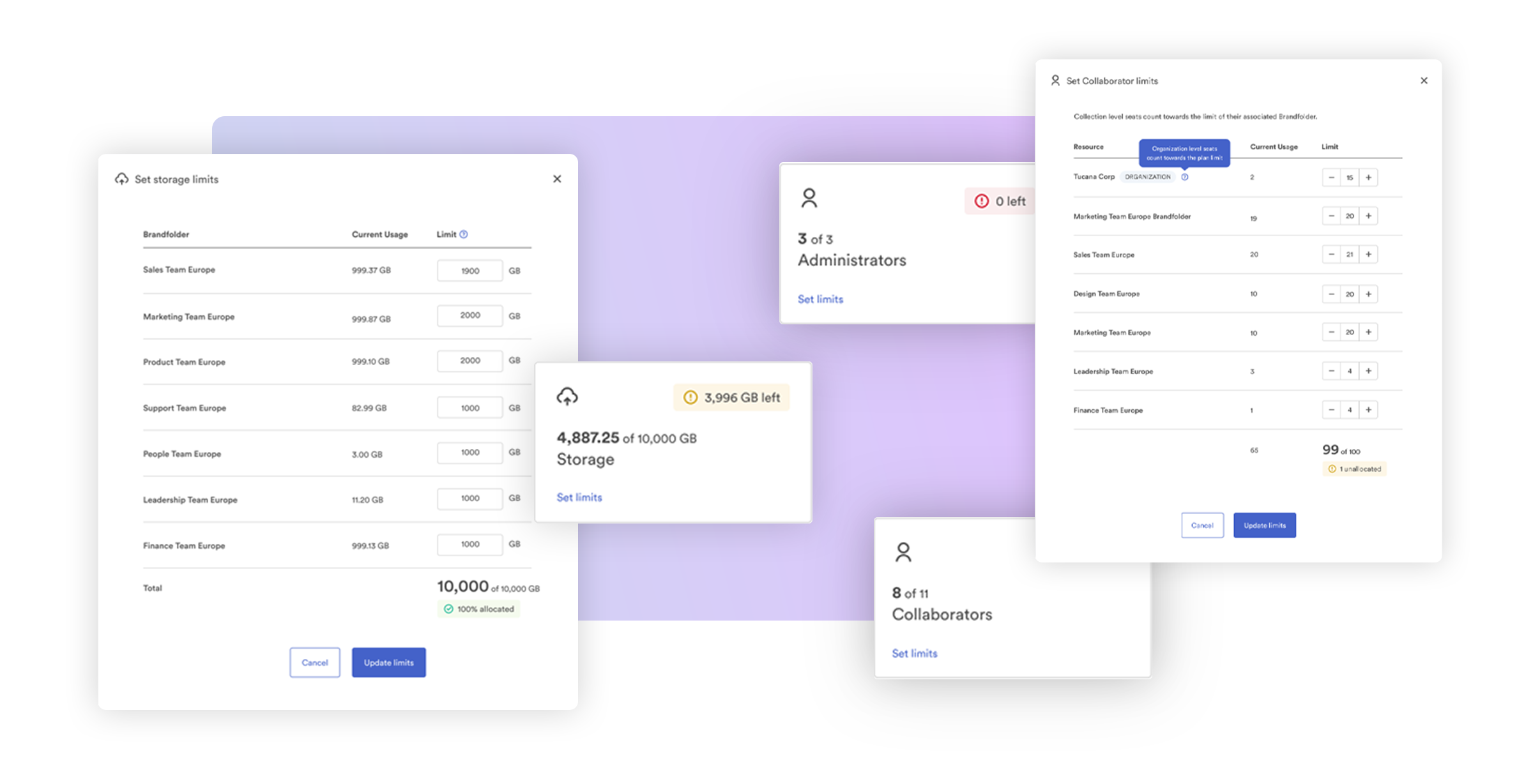 Bring our PanelUI Into Any App with Software Developer Kits
There are a number of customers that have approached us with a desire to build their own integration. To respond to those desires, we've released a new PanelUI Software Developer Kit (SDK). SDKs give developers the tools and frameworks to more easily build integrations. With SDK, you're able to bring PanelUI, i.e. a "mini-Brandfolder," into any application and easily access all your Brandfolder assets within a few clicks or a quick search making it easier to find digital assets in the applications you use everyday.
If you'd like to get your hands on the new SDK, visit our resource for developers here.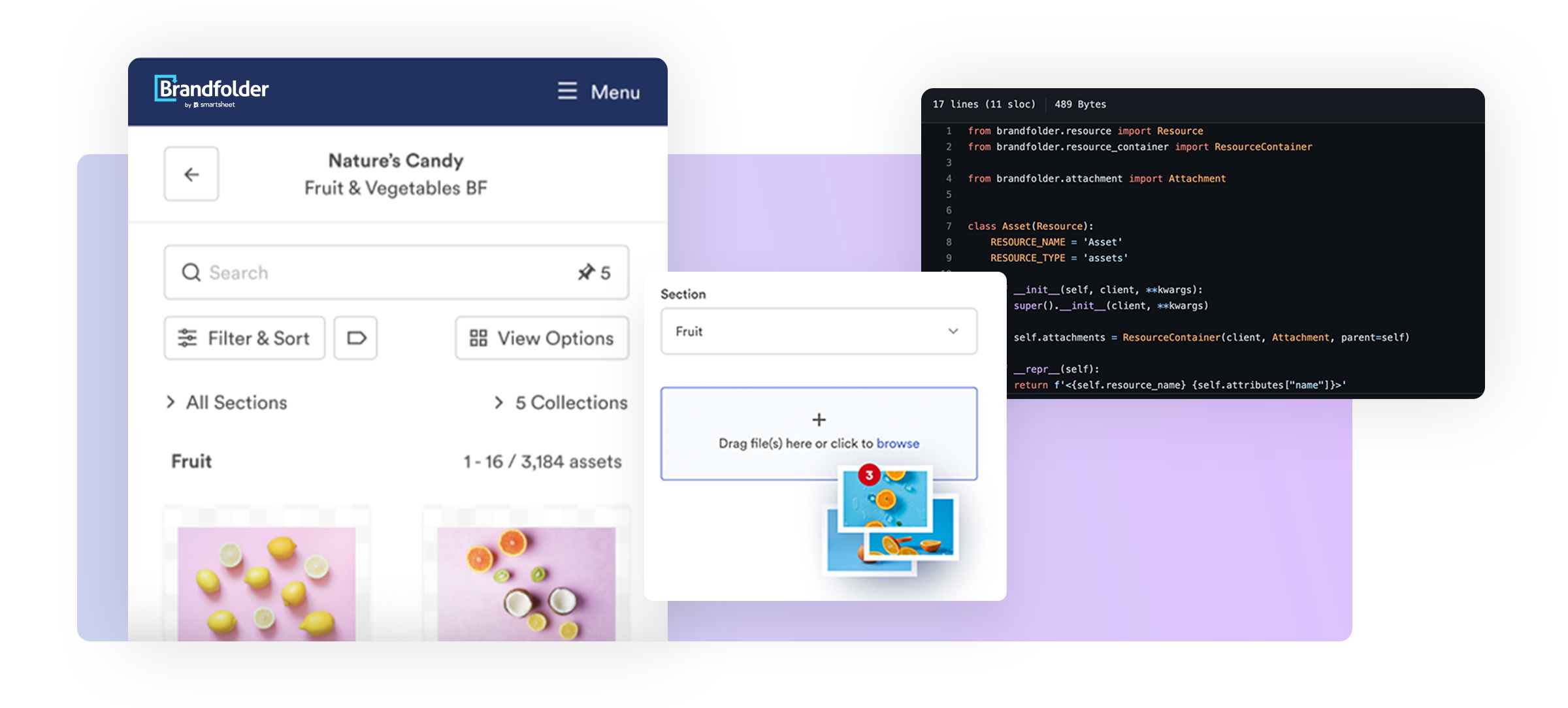 Simplify Reporting with Standard Reports
Organizations can now generate monthly reports with their key data as .csv files. We've simplified the process to dig into user engagement, asset and share link performance, CDN link activity and more. This will be available to customers in Premium or Enterprise plans - if you're interested in this feature, contact your customer success manager to learn more.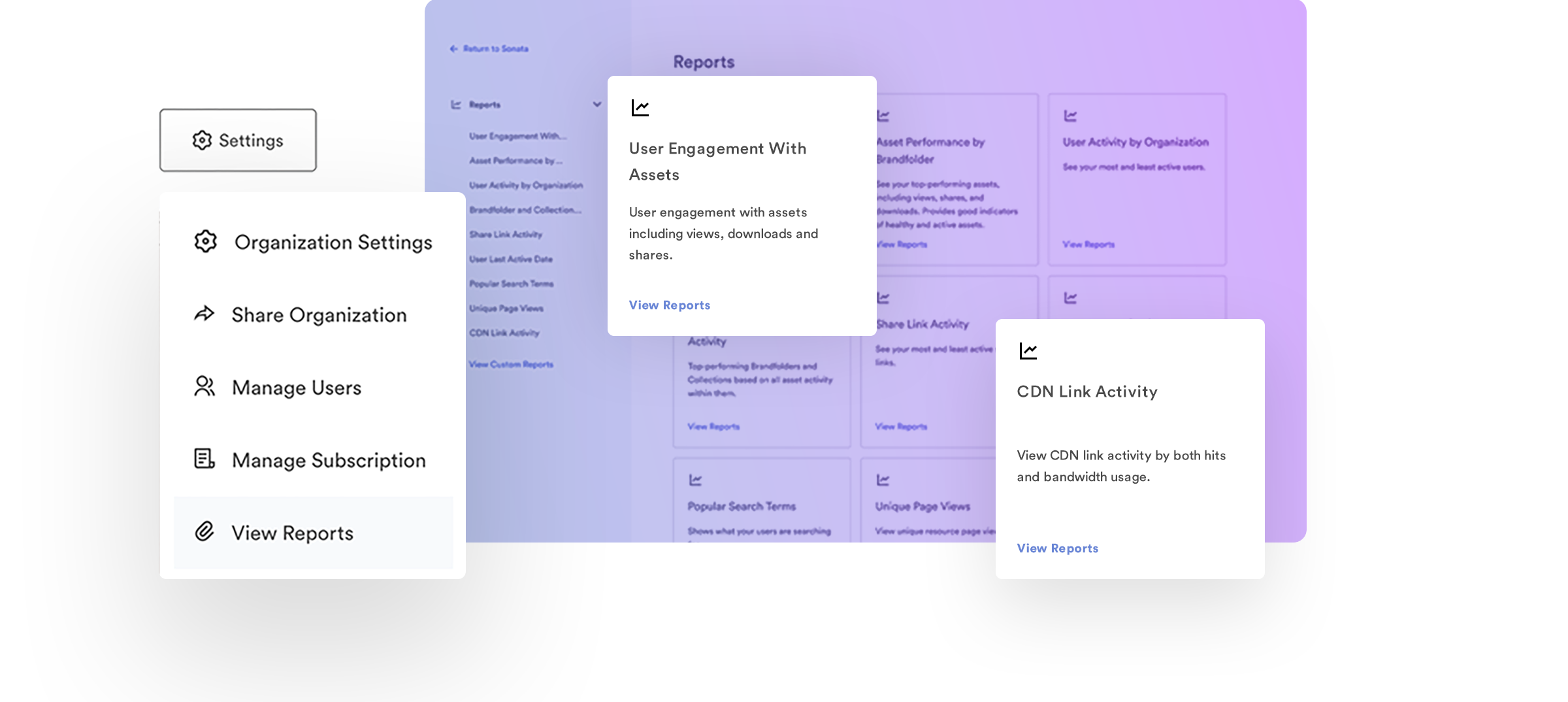 December: That's A Wrap
That wraps up the highlights from the last few months. We're always working on new features and improvements, so be sure to keep an eye out for what's coming next! We hope you'll find something that meets your needs and helps you do more with ease.