A Complete Guide for Brands: User-Generated Content
There are many ways to get user-generated content (UGC) for your brand, but most of them won't help you reach new audiences or make connections with customers.
User-generated content is a powerful tool, but it's not magic - there are best practices that need to be followed if you want to see results from using it on social media and other channels.
This article will discuss the different types of user-generated content and give you tips on how each one can benefit your business. By following these tips, we hope that you'll be able to collect and create successful campaigns using UGC in a way that fits your brand.
What is UGC and How Does it Work for Brands?
User-generated content is a very important tactic for brands to consider. It can be challenging, but the rewards are well worth it. UGC helps your brand grow and create more engagement with your customers by allowing them to share their experiences with you in an authentic way.
User-generated content has been proven to increase the time people spend on pages by huge margins. It also leads to higher conversion rates, lower bounce rates, and increased social shares.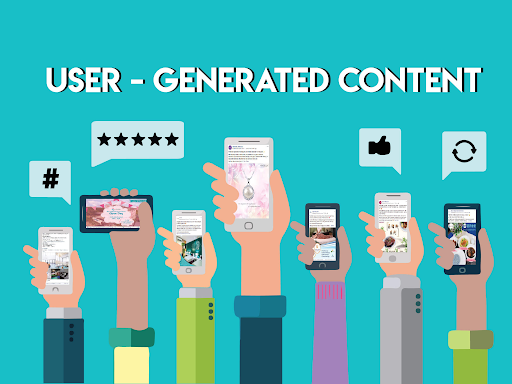 Source: Movou
UGC is not only important for social media channels, it's also essential for your website or blog.
Just to mention one simple example, user-generated photos are one of the best ways to create user sentiment on product images because they're much more personal and relatable than stock photography.
In addition, UGC will also free up time that is currently being spent when it comes to not only creating a content strategy but also the actual content itself. This will lead to more financial freedom for you and your teams.
Why Should You Care About UGC As a Brand?
User-generated content is the most powerful form of advertising. It helps tell your story better than you ever could, and it's coming from a genuine source.
User-generated content is authentic. The best user-generated content comes from people who are invested in what they're talking about - not just someone hired to represent the company or its products/services.
When brands work with their customers on UGC campaigns, audiences feel like they have an important role in your brand identity, which inspires them to be more engaged with campaigns and more invested in your brand.
With the right planning, UGC campaigns are easily manageable for brands because these brands can monitor what's being said about their product with a glance at social media platforms, or by running reports on any user-generated posts that have been submitted directly through the company website. This can even take the shape of something that you already do (such as podcast hosting) combined with an input from your users (getting them on your podcast to share their experience with your products).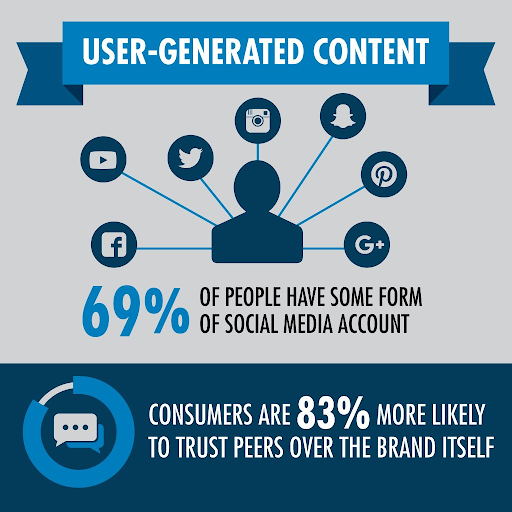 Source: Lundmark
User-generated content can often go viral. A large part of supporting marketing these days involves reaching as many people as possible - which means it needs to be done quickly.
When users create user-generated content it reaches hundreds if not thousands of individuals much quicker than traditional advertising methods like print ads or billboards ever could.
How to Get Started With User-Generated Content
Here are the main tips to consider when getting started with UGC.
1) If you're new, start small
You don't need huge campaigns or projects to start building a successful UGC campaign. One of the most important things when it comes to UGC marketing is consistency; so start by getting one piece of social content per month collected and gradually increase from there.
2) Make sure that what you are asking for makes sense
Don't ask users for something they can't give if they want to participate in your UGC campaign. For example, user-generated photos or videos (uploaded to a fast-loading video hosting site) may be the best way to get user-generated content from a UGC marketing perspective; but if you are asking for user opinions, the user-generated text might not make sense.
Using a chatbot platform can allow you to ask users the right questions to understand what kind of content they will be able to successfully create for your brand.
3) Successfully integrate user-generated content into your marketing strategy
Integrating user-generated content into your marketing takes some thought and planning. User-generated content should be incorporated into all marketing efforts; not just as a "nice to have".
This commitment helps build trust with customers by showing them that you want to hear from them about your product or service. This means that user-generated content should be integrated into your website design, social media campaigns, and user channels for your brand to keep evolving.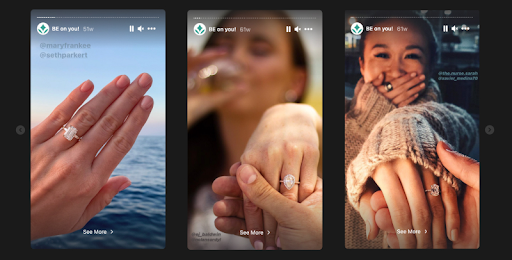 Source: EmbedSocial
User-generated content is a great way to supplement existing marketing efforts because it provides an opportunity to add more data points that are user centered.
4) Understand the right type of user for a UGC campaign
A successful UGC campaign starts with identifying the right type of user for what you want them to do.
By knowing what the right user can contribute to your user-generated content, you can get content created that is relevant and valuable to your marketing efforts.
A successful UGC campaign means relevant and valuable user-generated content from the point of view of consumer's search queries or interests.
User-Generated Content Strategies that Will Help Grow Your Business
The first strategy to consider if you're after business growth with UGC is creating contests for users to enter. Here, there will be prizes that can be won - prizes from your product line that customers have an interest in purchasing already.
For example, if you own a bakery, you could create a recipe contest where participants submit recipes and then vote on which one they like the most. The user who wins gets a baking kit. Since it's somethiing they're likley to have been interested in anyway, there's a good chance they'll put it to use and share that with their (and your) audience.
The second strategy is letting users create content for you through social media and then promote them on your page.
A lot of personal brands ask people to post photos with their products or say how much they love them so that other followers will become interested as well.
This shows user engagement and it especially helps if there are many likes, comments and shares on these posts as well.
This is particularly useful if this engagement comes from people who aren't even affiliated with the company.
Another user-generated content strategy would be asking consumers questions (through surveys) and then creating content based on their responses.
This is a great way to get feedback from the users and also helps them feel like they're contributing to what happens in the branding for your company.
Conclusion
The benefits of using user-generated content for your brand are many. You will be able to get user feedback that you might not have been able to otherwise, and it will help your brand with user engagement. It's a win-win for both the company and its customers.
You will also save on costs associated with creating material for your brand, like copywriting and graphic design.
A user-generated content strategy is a great way to keep moving your company in the right direction - start using it today!
About the author: Hanson Cheng is the founder of Freedom to Ascend. He empowers online entrepreneurs and business owners to 10x their business and become financially independent. You can connect with him here.