How to Know it's Time to Add DAM to Your Marketing Stack
If you've found your way to this post, you've probably been asking, "Do I need DAM?" Here's our two cents.
Data helps marketers make better decisions. Armed with information about what works and what doesn't work, informed marketing teams can iterate faster to generate more content and collateral to impact their organization's bottom line.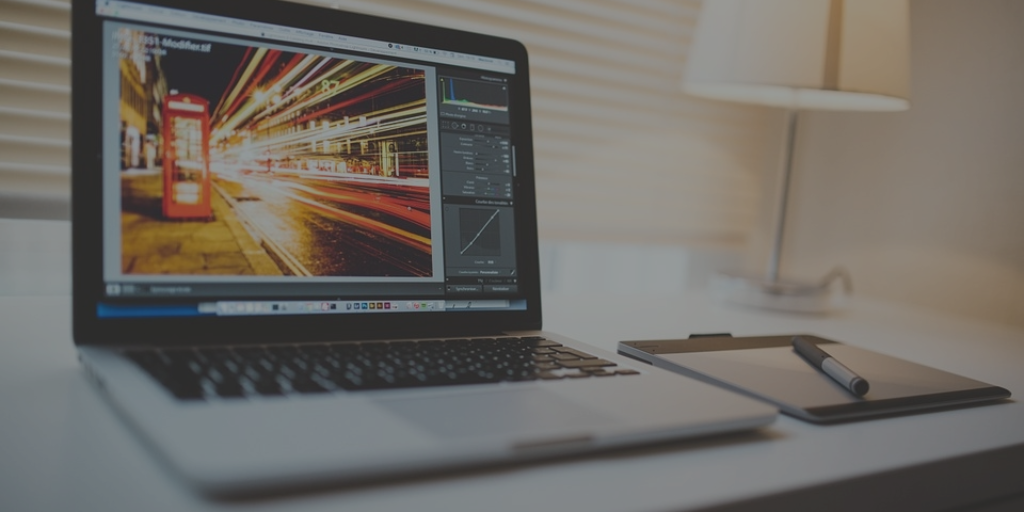 Today, many companies leverage various technology solutions to help them better track and optimize the processes that help them grow. The most common solutions include those for customer relationship management, including Salesforce, and marketing automation, such as Marketo and Hubspot. In addition, marketing teams are leveraging other technologies to power their social media presence, content creation and production, and end-to-end reporting.
With limited budgets and the pressure to produce more with less, it can be challenging to prioritize what tools can help your marketing team be most successful. Which is why we're hoping that if you haven't already evaluated a tool for Digital Asset Management (DAM), we've got your attention.
You Need Something Visual and Intuitive
DAM platforms, including Brandfolder, are meant to facilitate everyone in your entire company so that you easily know what approved marketing assets are available and how to use them. Different from other file sharing applications like Dropbox or Google Drive, DAM systems are built to specifically help with the storing, sharing, and management of brand assets.
Rather than clicking into folder hierarchies to find the correct assets, Brandfolder provides an easy-to-use visual solution that allows users to search for and identify the best assets for their particular use case.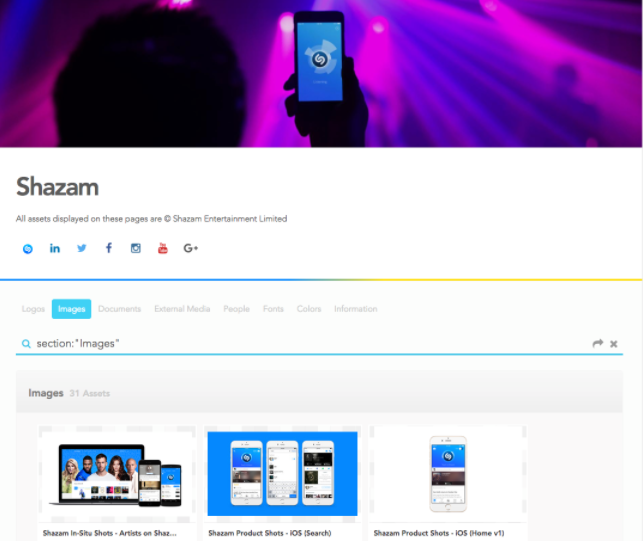 An example from Shazam's Brandfolder with an active search for "Images"
By giving users an easy way to see things, you'll have more confidence that the right assets are being used at the right time.
You Need Something Simple to Use
In addition to providing a visual way to keep tabs on all of the assets that are most important to your brand, DAMs should be easy to use. At Brandfolder, we architect everything through a lens of simplicity. It's our goal to provide value to your users from the first moment they access the system, without requiring lengthy trainings or certifications (or having to hire an entire new staff person to manage your DAM). Having a solution in place that's easy for people to use means you'll actually have people using it, which is what you bought it for in the first place!
Brandfolder is consistently rated #1 for ease of implementation and customer satisfaction. We'd like to think that's in large part thanks to the simplicity we've committed to maintaining in our platform. You won't find features for the sake of having features. We give you exactly what you need to streamline your workflow, not features that weigh you down.
You Need to Maintain Consistency
DAM platforms also facilitate brand consistency. Not only does Brandfolder provide access to your most sought after assets, it also tells your users exactly how those assets should be used. Providing this type of guidance (another thing a file management system like Google Drive won't give you), ensures your assets are being used consistently, which will create more credibility and trust for your brand.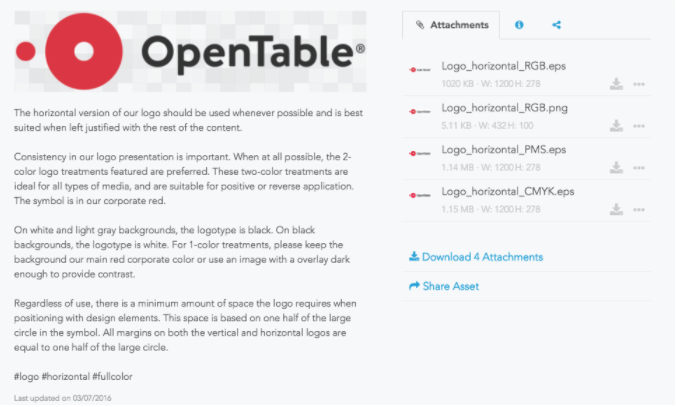 In the above image from OpenTable's Brandfolder, you can see there's context for exactly how and where this version of the logo should be used. There's also several different formats of this particular asset (.eps, .png) available so that it can be downloaded in the right format.
You Need Analysis to Rinse and Repeat
Lastly, and one of the most intuitive features of any good DAM, is its ability to provide tracking and analytics around asset usage. Armed with this information, a good marketing team will be able to quickly understand what assets are being accessed (and by whom) so that they can use this data to influence the creation of new assets to drive revenue.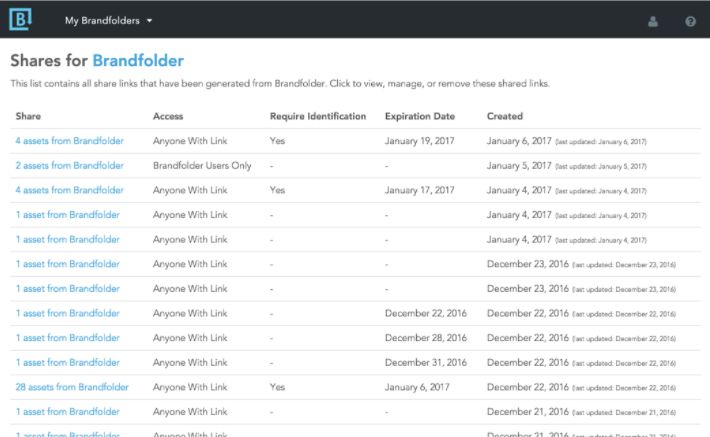 Below, you'll see a screenshot of all of the active Brandfolder shares, which allows a Brandfolder admin to understand what assets have been shared, by who, and when. Drilling into this information, the marketing team is better informed to ensure consistency is maintained as well as the correct assets are being shared and used.
With all of this awesome data, your marketing team will be more efficient and productive — and who doesn't want that?
How to Put DAM to Work
Now that you understand some of the great benefits offered by DAM technology, let's go over some of the ways our customers are utilizing Brandfolder within their organization.
New product or campaign launches: DAMs provide an easy, visual way to see and track all of the important collateral that accompanies a new product or campaign launch. You can easily create and store all of your visual campaign materials, as well as provide easy ways for your users to convert and resize those images. Need an email header in one size and a social media image in another? Brandfolder can do that. In addition, you can easily track who's viewing and sharing your assets to ensure they're getting in front of the right audience. Brandfolder client FINIS, Inc. has experienced lots of success from using Brandfolder to support their new product launches.

Sales enablement: It can be a challenging to keep your sales team in check, but with a DAM the process of enabling your sales team becomes much easier. With Brandfolder, marketing teams can provide access to the most up-to-date assets pertaining to your company's products or solutions. When things change or need to be updated, they can be saved right to the Brandfolder. This means your sales team has access to the right content. Assets can easily be tagged to help sales find content for a specific pain point or use case. Armed with more information, they'll be better equipped to bring in revenue.

PR & Press: When it comes to making sure the rest of the world knows what's going on with your brand, DAM is the answer. By leveraging Brandfolder as your source of truth, you can ensure the right press and PR contacts have access to the most up-to-date content with regard to your company. Take Brandfolder client Under Armour, for example. They use Brandfolder to prepare and launch their most recent suite of connected fitness products which garnered them over 1.5 billion media impressions, all traceable back to their Brandfolder.
Do I Need DAM? Yes, It's Time to Add DAM to Your Marketing Stack
If you're looking to arm your marketing team with a tool that will empower them to get more done, faster, a DAM can be a great addition to your technology stack. By having a platform to help your marketing team better store, share, and manage your most important brand assets, you'll be able to spend less time on the hassle of day-to-day asset tracking and sharing, and more time on work that actually matters, like launching your next campaign.