The Power of Brandfolder in Salesforce Marketing Cloud
Content is the heartbeat of most marketing organizations. It brings to life the message, value, and opportunity that consumers and decision-makers resonate with. Gaining better control of the content and leveraging it to its fullest potential is the most thoughtful way to build a strong brand - and our team here at Brandfolder is here to help with that.
We recently teamed up with Salesforce, the market leader in CRM and marketing automation, to help bridge the gap in connection between brand content and distribution channels. Salesforce Marketing Cloud enables organizations to better understand their customer's buying journey and engage with them more intentionally across various marketing channels. Understanding that all of those touchpoints require quality content, we decided to integrate Brandfolder with Salesforce Marketing Cloud to empower users to easily access consistent, on-brand content.
The combination of Brandfolder and Salesforce Marketing Cloud helps users build impactful, on-brand, up-to-date marketing content, without the tedious step of manually uploading and downloading assets. By leveraging both platforms, your organization will be more agile, make smarter creative decisions, and use the time saved to focus on more critical projects.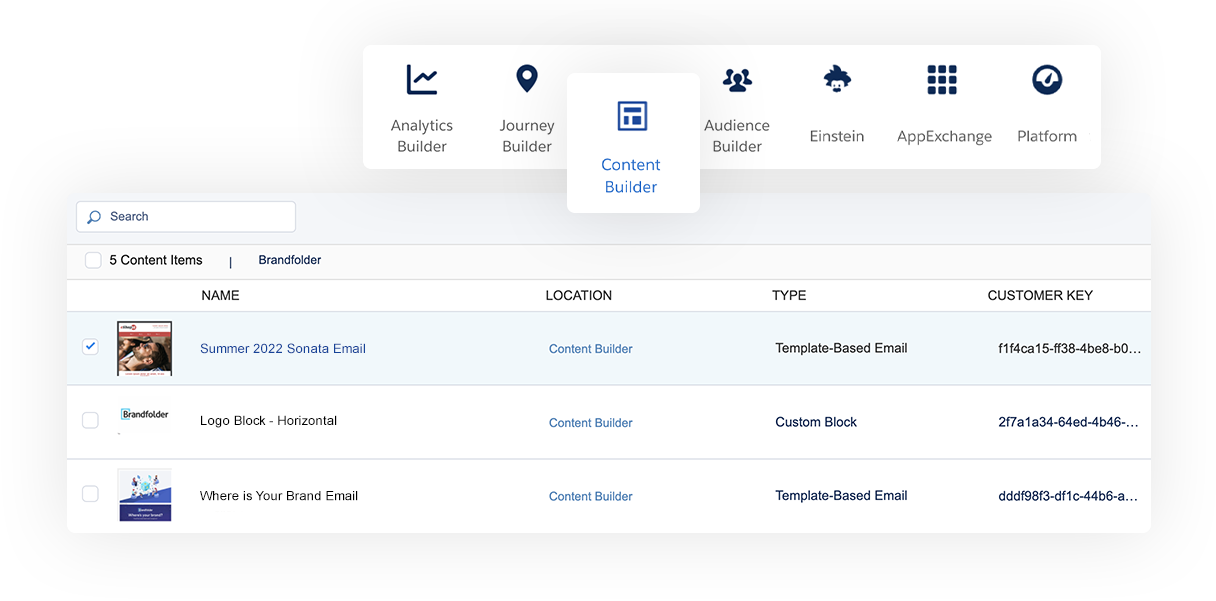 How it works:
When users change or update assets in Brandfolder, their Salesforce Marketing Cloud content will automatically reflect the latest version of the asset wherever it's linked. This allows you to optimize how you engage with your customers, by ensuring they're always accessing the most recent version of your content.
By providing your team with immediate access to all of your latest brand content, they will be more equipped to build connected brand journeys. Simply search, find, and leverage product and marketing assets directly from Brandfolder to provide a more personalized on-brand experience.
This integration also includes the following capabilities:
Search Brandfolder within Salesforce Marketing Cloud: Quickly find the assets you're looking for using Brandfolder's best-in-class AI-powered search and advanced filter logic.
Place, align, resize, and crop images: Once you've found the right asset getting the proper layout and design is a snap.
Automatically update content with new creative using Brandfolder's Smart CDN: With Smart CDN, Brandfolder automatically updates live assets wherever they're used. You can even work on the content and creative in tandem by staging work-in-progress versions.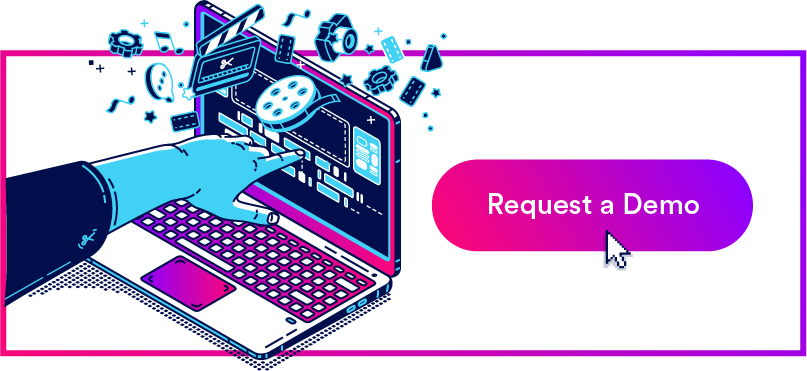 How to get it:
Interested? Talk to your account representative about setting up Brandfolder and Salesforce Marketing Cloud today. If you're already a customer of both platforms, visit the Salesforce Marketing Cloud App Store or contact Brandfolder support to install the integration.
To maximize Brandfolder with other essential business tools, visit our integrations page to learn more.