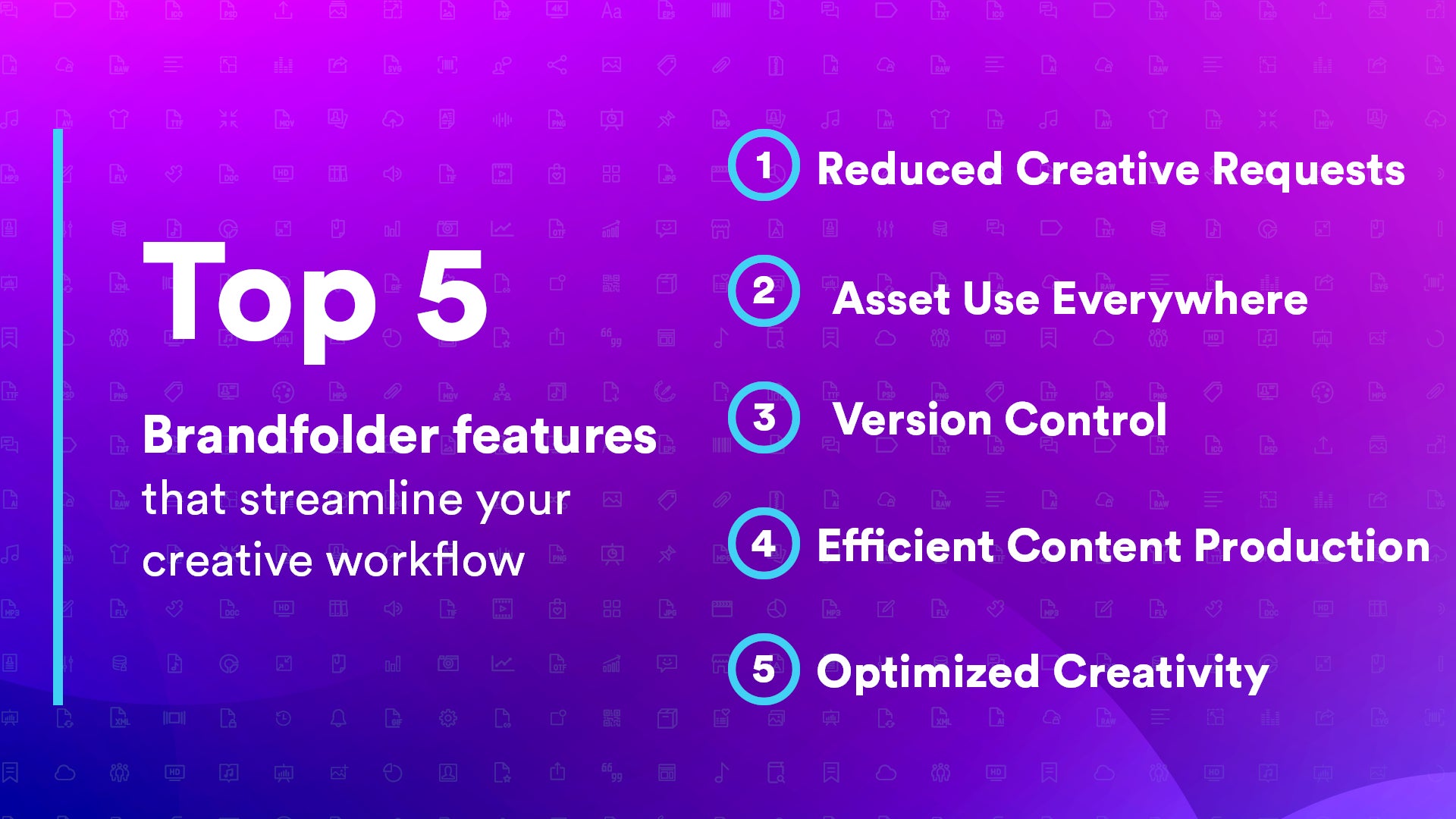 Creative Workflow
Streamline your creative process and the complete asset lifecycle. Brandfolder gives you the tools to quickly take content from concept to delivery and beyond, maximizing value across your brand.
Schedule a demo
Optimize creative production

Brandfolder's creative workflow features eliminate delays and bottlenecks that slow down even the most high-performing creative teams. From intake and ideation to delivery, version control, and rights management, Brandfolder's intuitive platform helps free up creatives to do what they do best: create.

Collaborate seamlessly within a single source of truth

Building a brand is hard enough within any organization. Throw distributors, agencies, and contractors in the mix, and staying on the same page can feel impossible. As a central source of truth with unlimited users, Brandfolder ensures assets aren't lost in email, duplicated, miscommunicated, or relayed without final approval.

Accelerate campaign launch

Brandfolder coordinates teams to work on the campaign creative and implement its technical aspects in tandem. Agree on layout and create placeholders, using Smart CDN links, which automatically update as creative is approved. Iterate in real time as new versions are uploaded, making campaigns flexible and responsive.