8 Innovative and Powerful Instagram Marketing Ideas to Follow
With over 1 billion active users each month, Instagram is like Facebook for the younger generation. An estimate of 70.8% users on the platform are below the age of 35. This dynamic platform has seen quite a few changes over the years and yet remains a staple among users. With 500 million daily active users and 80% of users relying on Instagram to make buying decisions, there's no doubt that the app is a global trendsetter.
Brands leverage the space to build their reputations and connect with a vast audience, influencers amplify their visibility, and a presence on Instagram is a no-brainer for business who want to grow.
Wondering how you can tap into this platform to accelerate marketing for your business? We've got you covered with innovative marketing ideas to follow.
Why Is Instagram an Effective Marketing Tool for your Brand?
Instagram is a place that can help you build your brand awareness, generate leads, and boost sales. Plus, most of the younger generations discover and engage with brands on Instagram daily.
While you might think the appeal of Instagram is limited to sharing pictures, reels, or stories with friends, it's also a powerful hub for establishing a brand's presence. Social media marketing is a crucial component of appealing to the public, and Instagram offers a lot of tools to springboard that creativity.
And there's no way your brand marketing strategy can overlook this platform as a key channel for connecting with your audience. A simple first step to get started? Turn your personal account into a business account. This will enable a suite of marketing features.
From posts, stories and reels, you can make use of every feature to build your brand and grow its presence on the platform.
Here are a few powerful marketing ideas that will help boost your Insta marketing strategy.
8 Innovative Marketing Ideas
1. #ReelItFeelIt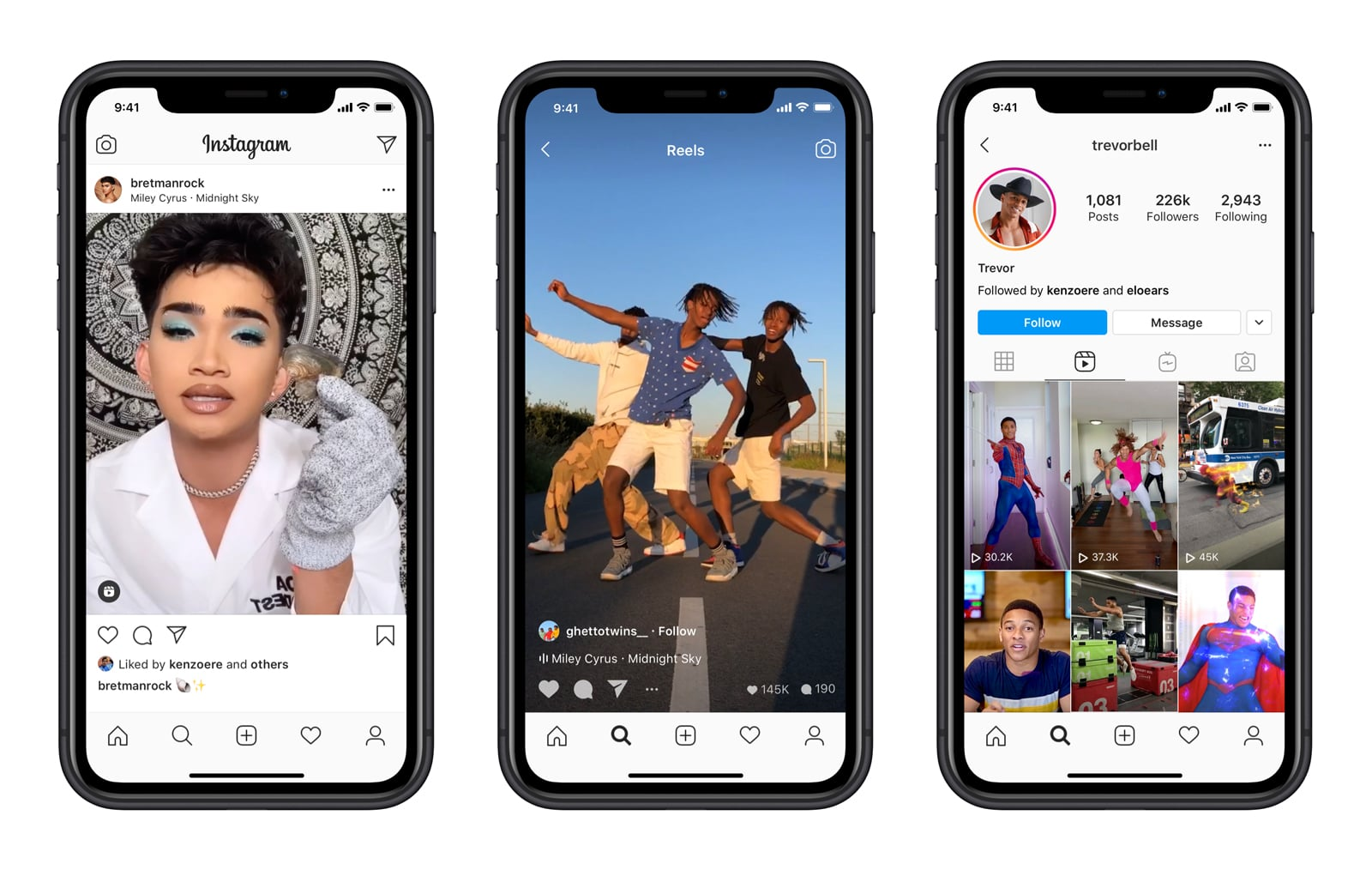 Source: Instagram
Reels are not only great for creating innovative and fun ways to market your brand, but also for building a thriving online community.
What's more unique about reels is that instead of users seeing content from the accounts they follow, users see reels from all over Instagram. There are countless creative ideas for reels and videos. And they don't always need to be slick and sophisticated — making them authentic can attract more views.
This "social authenticity" is an emerging digital trend; consumers are 2.4 times more likely to consider user-generated content reshared by brands as authentic when compared to content brands developed themselves.
Reels are trendy and many people actively engage with them. Therefore, a mix of creating socially authentic content and reposting user content is an optimal way to market your brand.
2. Graphics Game Going Strong
Let's face it, the whole purpose of Instagram is visual content. It's an entirely visual platform, so whatever strikes a chord with people gains popularity fast. The most appealing aspect about Instagram from a creator's perspective is that you can play around with your content and be as creative as you want.
Instead of converting every post into a sales pitch, give your audience a little spice. Whether it's an aesthetic photo or a meme that promotes your new product, anything that is eye-catching can quickly hook the audience.
Take Netflix for instance. Not only do they make and share memes for their posts, but they also reference famous TV or movie moments at the same time.
Remember this bee scene from "Bridgerton" season 2?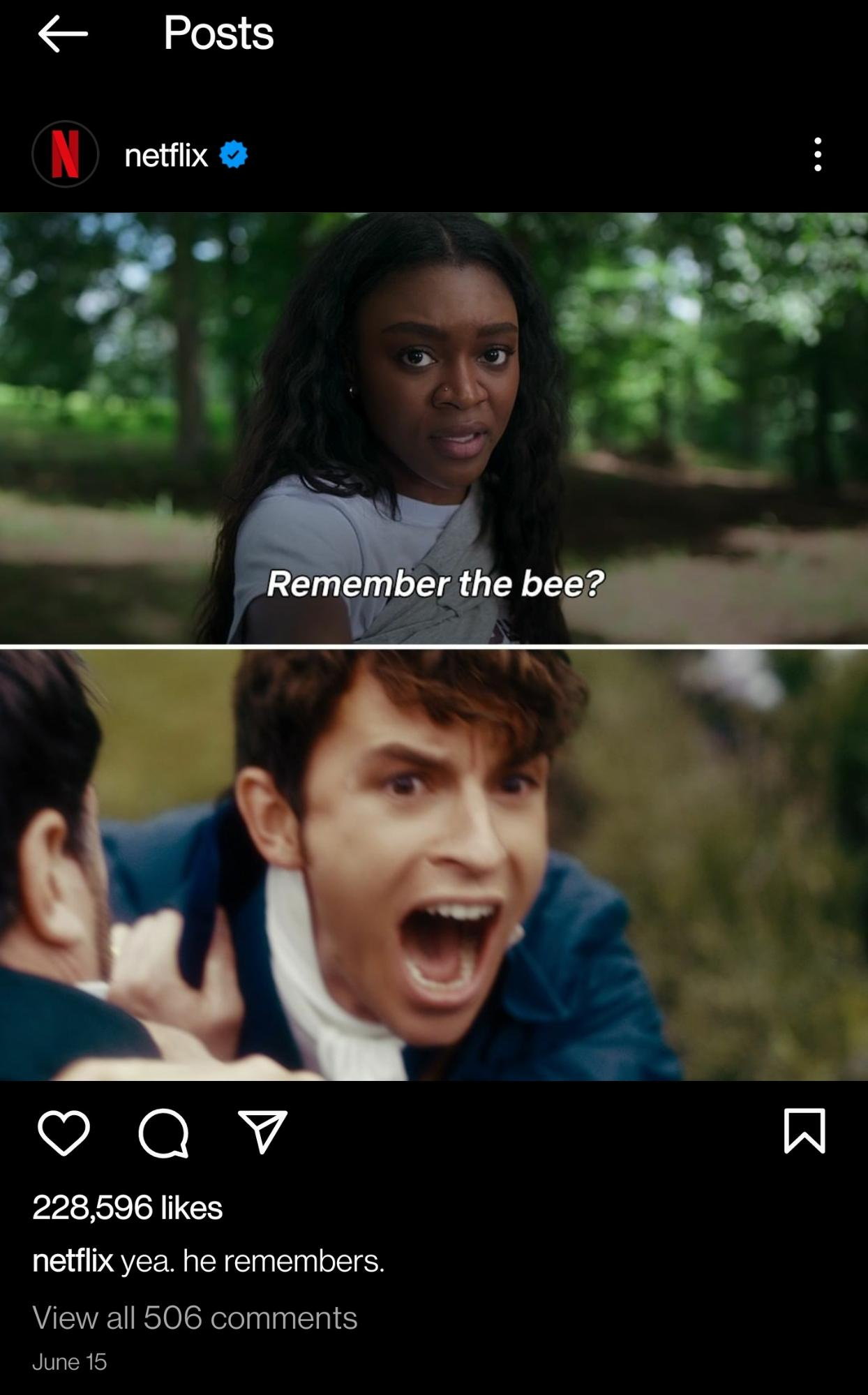 Source: Netflix
Netflix won't ever let Lord Anthony forget it. And neither will you. So each time you revisit this post, you'll be inclined to run that "Bridgerton" marathon once again.
Another example from Netflix is the announcement of "Squid Games" season 2.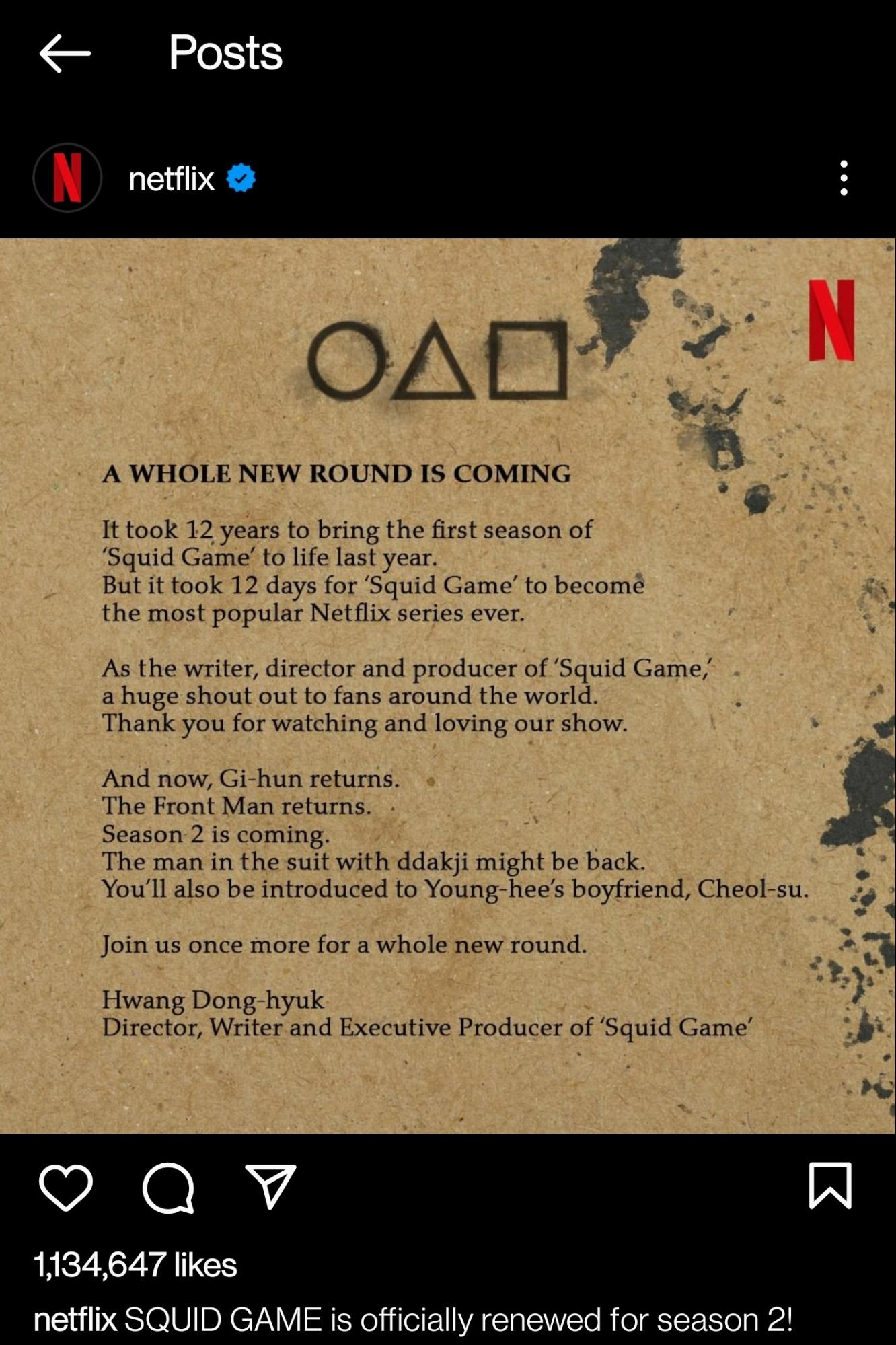 Source: Netflix
Not only were they marketing a new season, but they were also building anticipation for the series before it even began airing.
Posts can be a great way to customize brand campaigns according to the current trends and mash them with your marketing strategies.
3. Story of Your Brand's Life
Stories are something the majority of Instagram's users watch, and a tool that enhances engagement.
They're a unique way to make your brand feel more personal to your audience. They can be made interactive with user experiences, a glimpse into behind-the-scenes of the product-making process, polls and much more.
You can also make your stories more interactive with Q&As, polls, backlinks to your websites, etc. You can even have your audience share their experiences and post them in your stories. Plus, the highlight feature allows you to save your stories in different groups for users to come back and look at again.
Here's an example of YouTube Music that uses stories to showcase new music, playlists, artists and more with snippets.
Source: YouTube Music
You get to view all the new stuff that's about to be released while connecting the whole experience to a specific artist.
Similarly, a brand's visibility can be amplified with associations that a user can generate and link to the brand.
4. Stories and Their Legacy: Highlights
As mentioned in the previous point, stories can be saved as highlights. Since stories typically last only 24 hours, this feature allows you to keep them on your page forever.
Highlights can be broken down into different categories like FAQs, collections, collaborations, etc. These can all lead back to your products and even be linked directly to your website.
For example, Bath & Body Works has these story highlights with branded icons for different categories. This makes it easy and interesting for a user to navigate through everything they have to offer.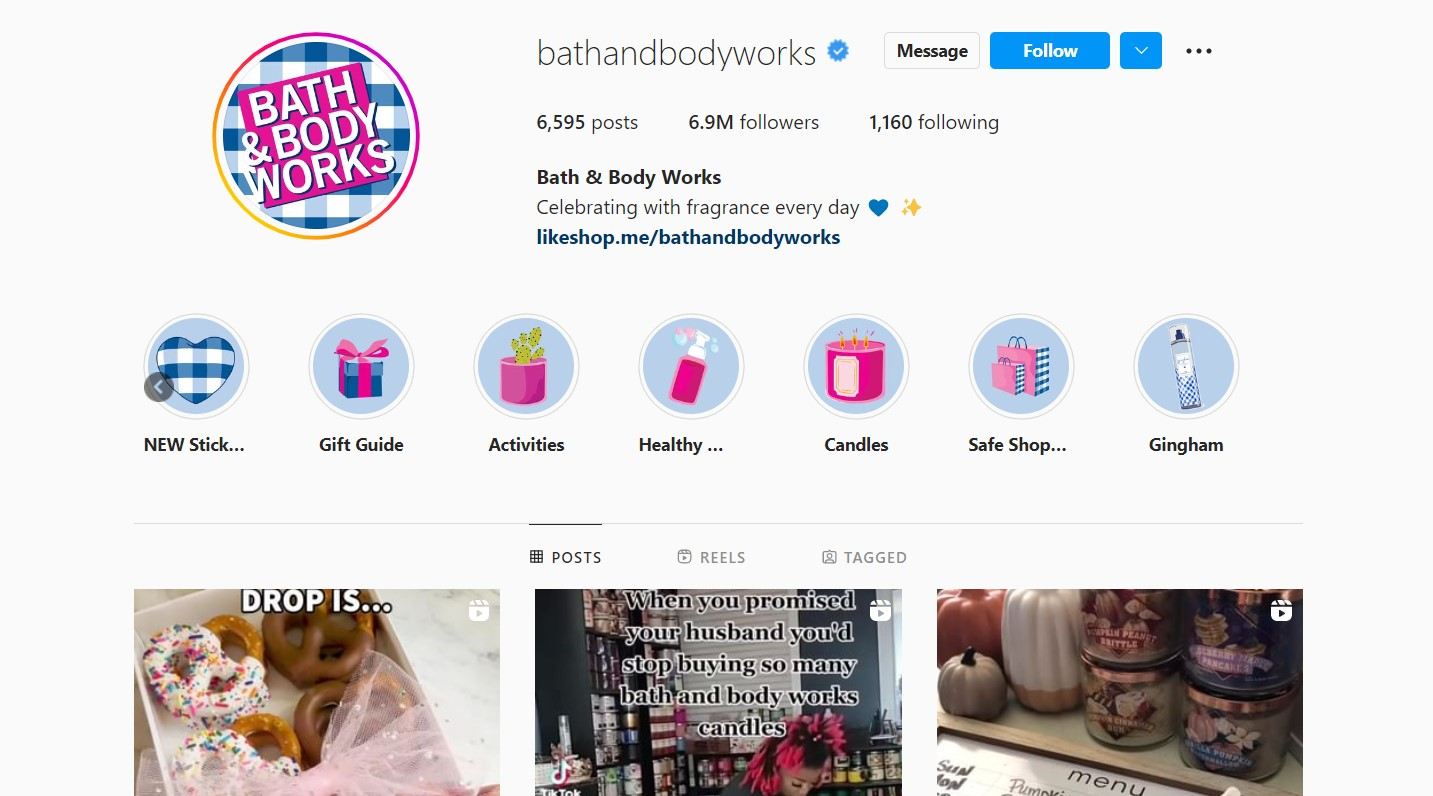 Source: Bath & Body Works
Plus, a gift guide highlight is a cherry on top to market your product and make a user end their "what to gift?" brainstorming session. Two birds with one stone, right?
5. Use Hashtags as Your Superpower
You've got some quirky and creative posts, interactive stories and a fun reel to kickstart your marketing campaign. But as of now these assets are just sitting ducks. Perhaps you have not yet considered hashtags?
Hashtags are the holy grail to increasing your brand's presence on Instagram. They take your post from oblivion and place it in the hands of your audience. That's how powerful they are. Ready to have hashtags come to your rescue?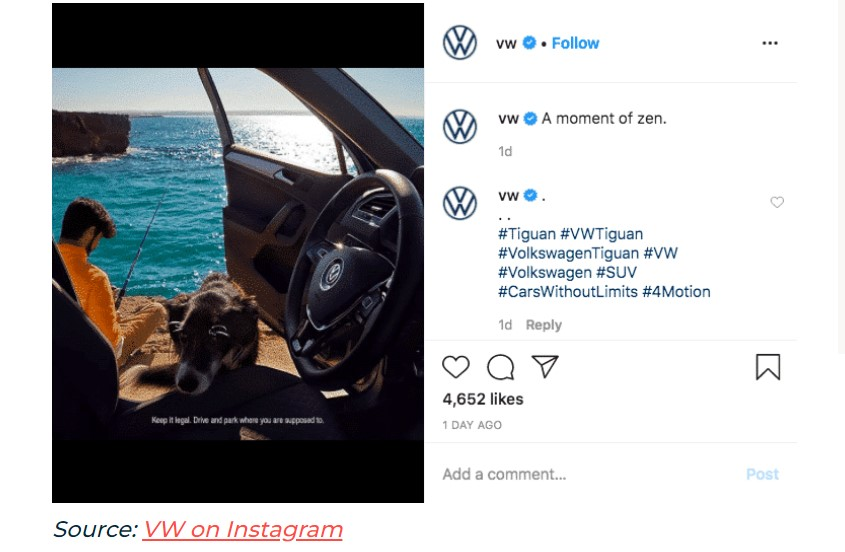 Source: Hootsuite
It's not enough just to throw some hashtags out there. Do a little bit of research to ensure you're using the right ones. For example, think about your brand category and look up the hashtags related to your product that have the highest volume. If you struggle to find time to browse for hashtags, you can always use a hashtag generator tool to do it for you.
This way, you can make sure your post reaches its target audience and your brand awareness starts to build. You can even incorporate ongoing trends and use those related hashtags to your advantage.
6. Profile Optimization at Its Finest
They say the first impression is the last. It takes a second to glance over someone or something and make a choice. This is one of the effects of a fast-paced world where no one has a lot of time on their hands — it's also an evolutionary default built into humans from the start.
Optimizing your profile to give the exact details a potential client or customer is looking for can go a long way. An eye-catching bio that explains your brand, a call-to-action button and a great profile picture are the basics.
It's an instrumental way to give a customer a rundown of what your brand has to offer. Plus, you can also use it to market new products and services.
American Eagle has a great example of this. Its bio clearly states what its brand offers alongside its new collection and has a link to take you right there.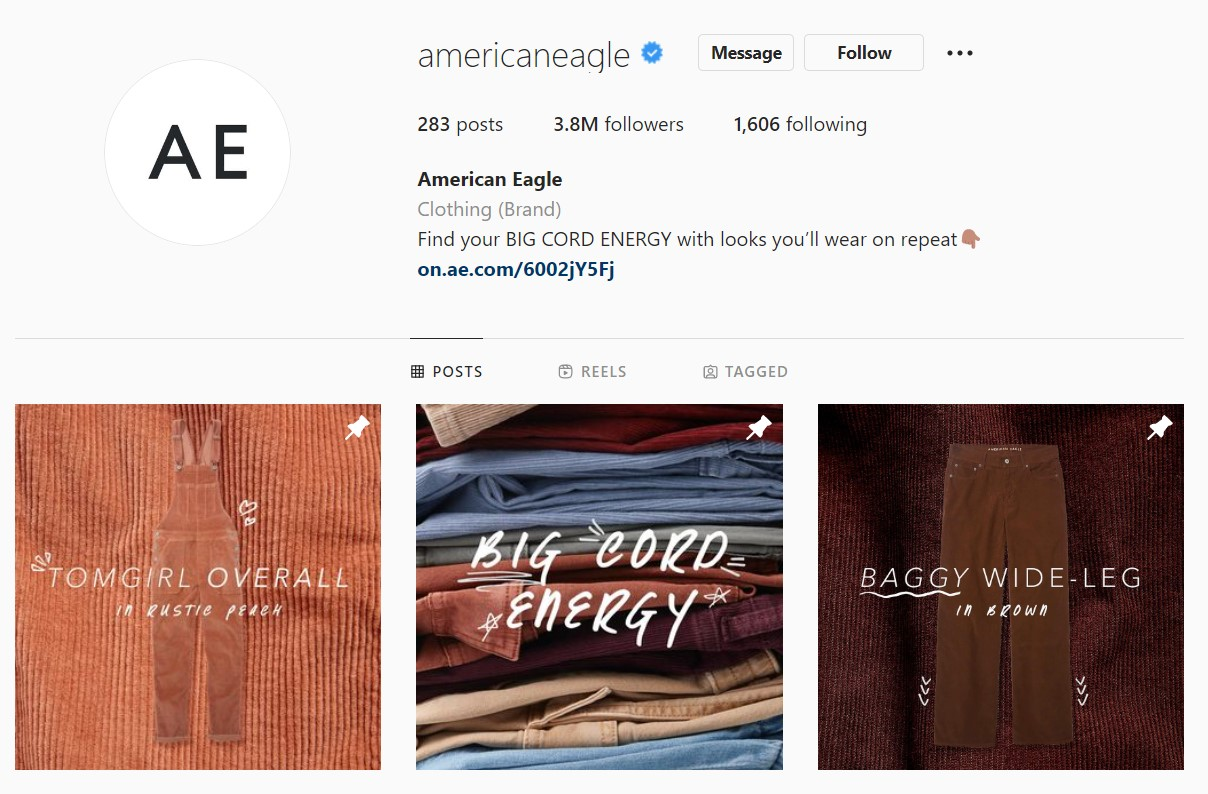 Source: American Eagle
Plus, their simple yet bold profile picture with the brand logo is something that a user will recognize.
One of the key tactics for optimizing your profile is to keep in mind customer experience. Is essential information accessible? Are there any relevant campaigns present? Can your customers contact support easily? By keeping a customer-centric mindset you should see an increase in leads coming in from instagram.
7. Back to Business With the Business Account
Setting your brand's account to a business account will offer you a plethora of tools. Not only does it establish your page as a business, but it also makes it look more authentic and professional.
Moreover, you get to customize your page. For the service your brand provides, you can add call-to-action buttons to take your customers directly to your brand's website or reach out to you for queries, details, etc.
You also get real-time insights on your posts. This way, you can understand how to market your product to your audience based on which posts are doing well.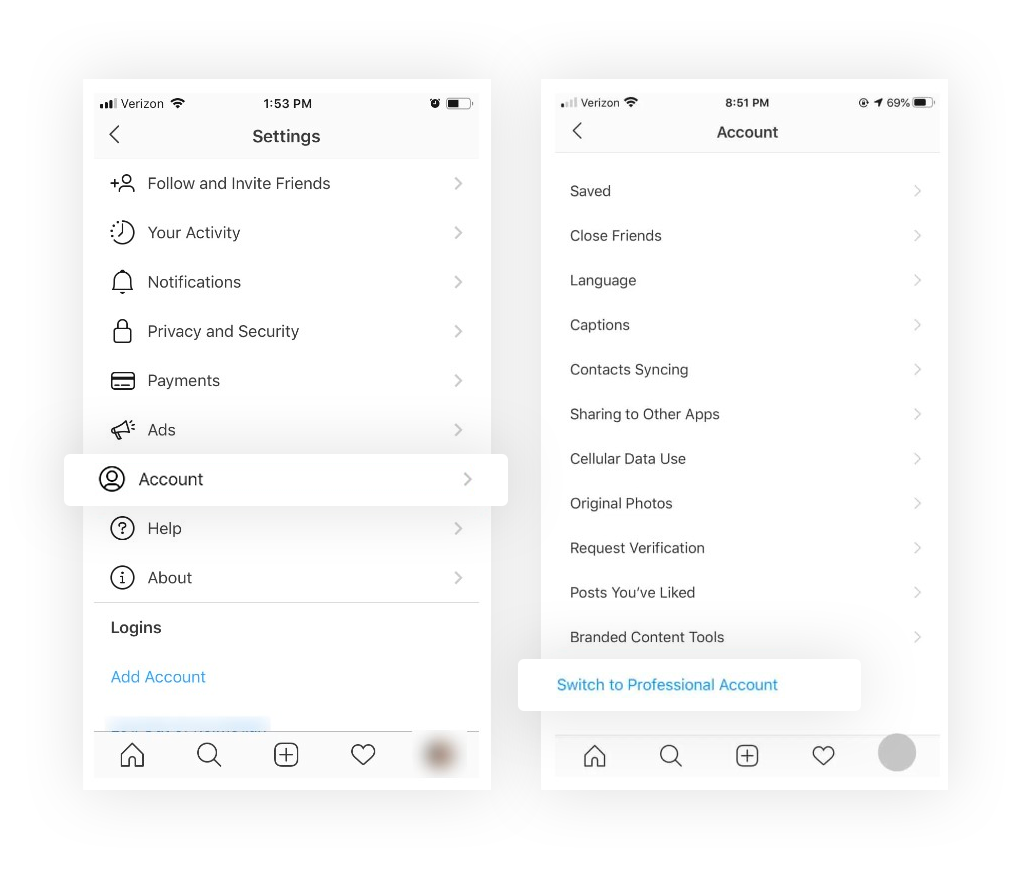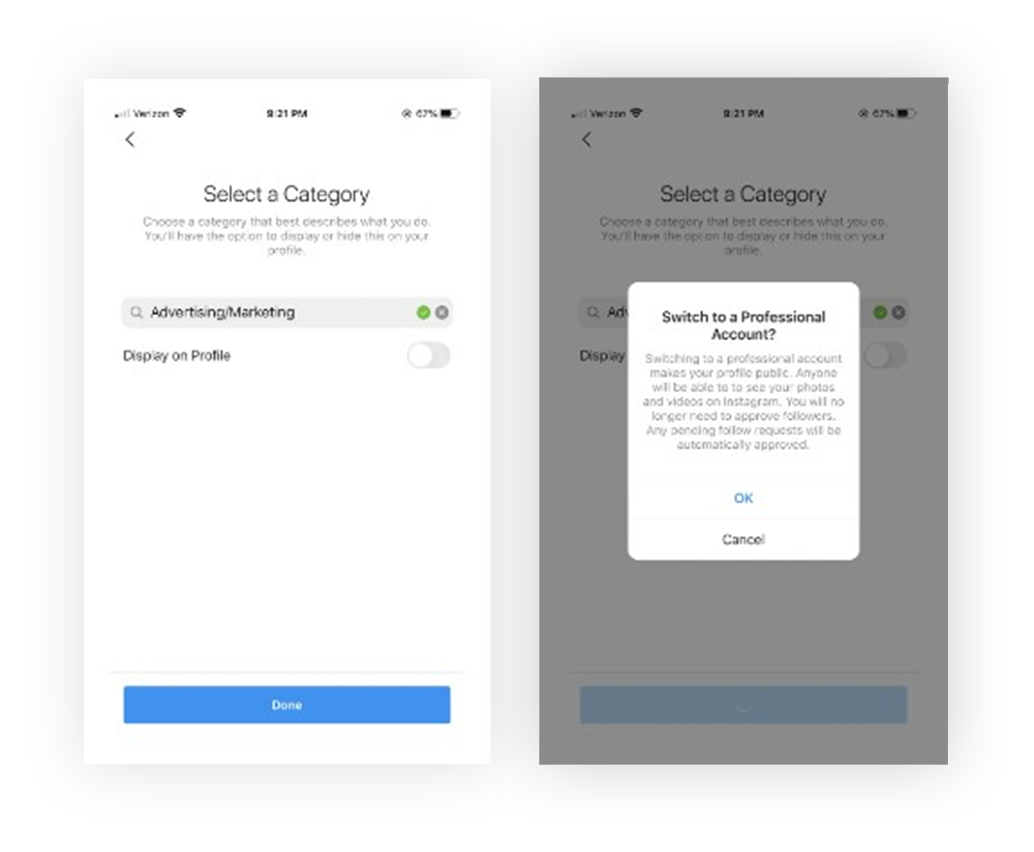 Source: TheeDigital
Here's a quick guide to creating a business account:
Go to settings and find the account icon.
Select switch to a professional account.
Choose your brand's category.
All done! Your business account is ready to bloom.
8. The Sponsored Ads and Their Power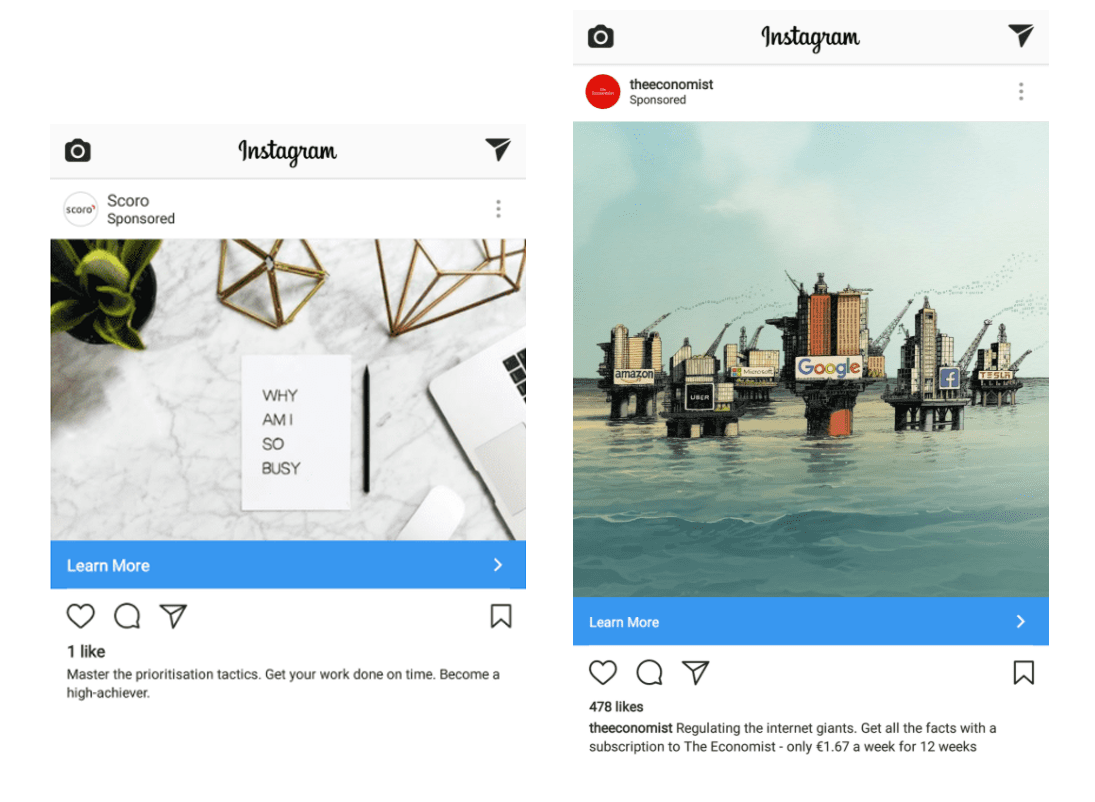 Source: Karola Karlson
If you have some budget for media spending, then Instagram's sponsored Ads can be a great investment option. You can use your best posts for your brand's ad.
Set your ad budget and get started boosting your brand's business. You can reach the users who actively engage with similar brands and in turn boost your audience.
Plus, Instagram has added a carousel ad feature that allows the user to swipe back and forth. It's like Tinder swiping but with ads.
The Bottom Line
Instagram has changed the game of using social media as a marketing tool. With the right efforts toward marketing, it's a bona fide growth engine for any brand.
No doubt there's room for competition on the platform. But at the same time, this platform also can help your brand grow from scratch. It can boost sales and help you attract a large customer base.
Instagram is a social media marketing boon, and many brands are finding creative ways within its features to boost their sales. An effective Instagram marketing strategy can be a powerful growth mechanism for any brand.