Need Better Image Version Control? Use a DAM
If you're using a storage solution like Google Drive or DropBox to organize and manage your assets, you'll eventually run into problems with duplicate, outdated, or incorrect asset versions cluttering your library. This can lead to...
Wasted time weeding through asset versions and double-checking with managers or creatives about which asset to use
Users accidentally updating the incorrect version of an asset
Teams publishing and using the wrong collateral
Poor brand consistency and a bad customer experience
You can look for image version control systems — sometimes called revision control software — that let you track versions of your images, but maintaining version control involves more than keeping track of version numbers. That's why we recommend upgrading to a digital asset management (DAM) system.
DAM goes beyond basic storage drives and version control software because it has extra features to help you 1) make sure everybody has access to and can use the most up-to-date assets, 2) set up rules to require compliance from anyone handling company assets, and 3) keep a consistent brand image across online channels and marketing efforts. DAMs not only help you keep track of asset versions, but they also allow you to automate brand management tasks when assets are updated.
Brandfolder is among the most robust digital asset management systems designed to scale with your team. No matter how many assets you acquire, our system gives you the tools to help you organize, manage, and use those assets in the most efficient ways possible. We put together this post to explain how we enable better version control from uploading to updating to publishing. We also show how our platform gives your teams the tools to find and use the assets they need when they need them.
Brandfolder allows you to manage all of your brand's digital assets, from images and videos to sales decks, text files, and marketing collateral templates. To learn more about how you can consolidate and store all of your branded content in one accessible repository and perfect asset versioning, contact our team for a free demo!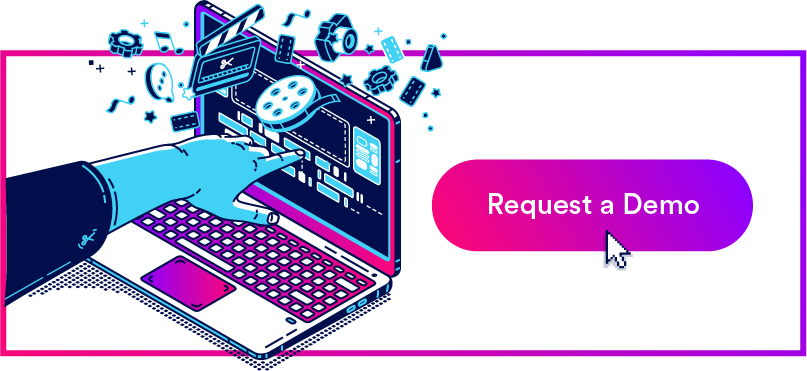 Keeping Track of Image Versions in Brandfolder
Within Brandfolder, you can access a variety of features to help you:
Identify duplicates and merge similar assets during upload
Collaborate with others on asset updates and block other users from downloading and using assets during updating
Power online content directly from Brandfolder and automatically update assets across the web
Maintain a clean asset library even as your library grows and users upload new assets
Let's talk more about these features and how to use them.
Uploading Assets in Brandfolder (And Cleaning Up Your Asset Library)
If you have a super large library of assets, or an asset library that's cluttered with asset versions, it can seem daunting to transition to a whole new storage solution: How am I supposed to migrate every single asset from one storage system to another without chaos and clutter?
Since we work with teams and companies of all sizes — from start-ups to enterprise businesses — we've designed our software to make the transition smooth and simple (regardless of the size of your asset library). Before you even begin the uploading process, our team works with you to:
Determine which assets should be prioritized for migration
Remove old or out-dated assets from your library
Put together a clear asset taxonomy so your assets are instantly organized upon ingestion
After that, uploading is straightforward. You can connect Brandfolder to the storage solution you're already using so that our software automatically pulls your assets from the old solution to the new.
As Brandfolder ingests your assets, AI comes into play in a number of ways:
Analyzes every asset using image and product-recognition to extract text from your assets
Automatically adds metadata and tags to each asset to enable better search and discovery
Detects duplicate asset versions in case you missed any during the initial clean-up.
When Brandfolder detects a duplicate asset, you the option to either delete the asset or merge the asset with the most recent version. When you delete an asset, it (obviously) is removed from your asset library; but when you merge an asset, it's "stacked" with the current asset version so you can access the old version when/if you need it.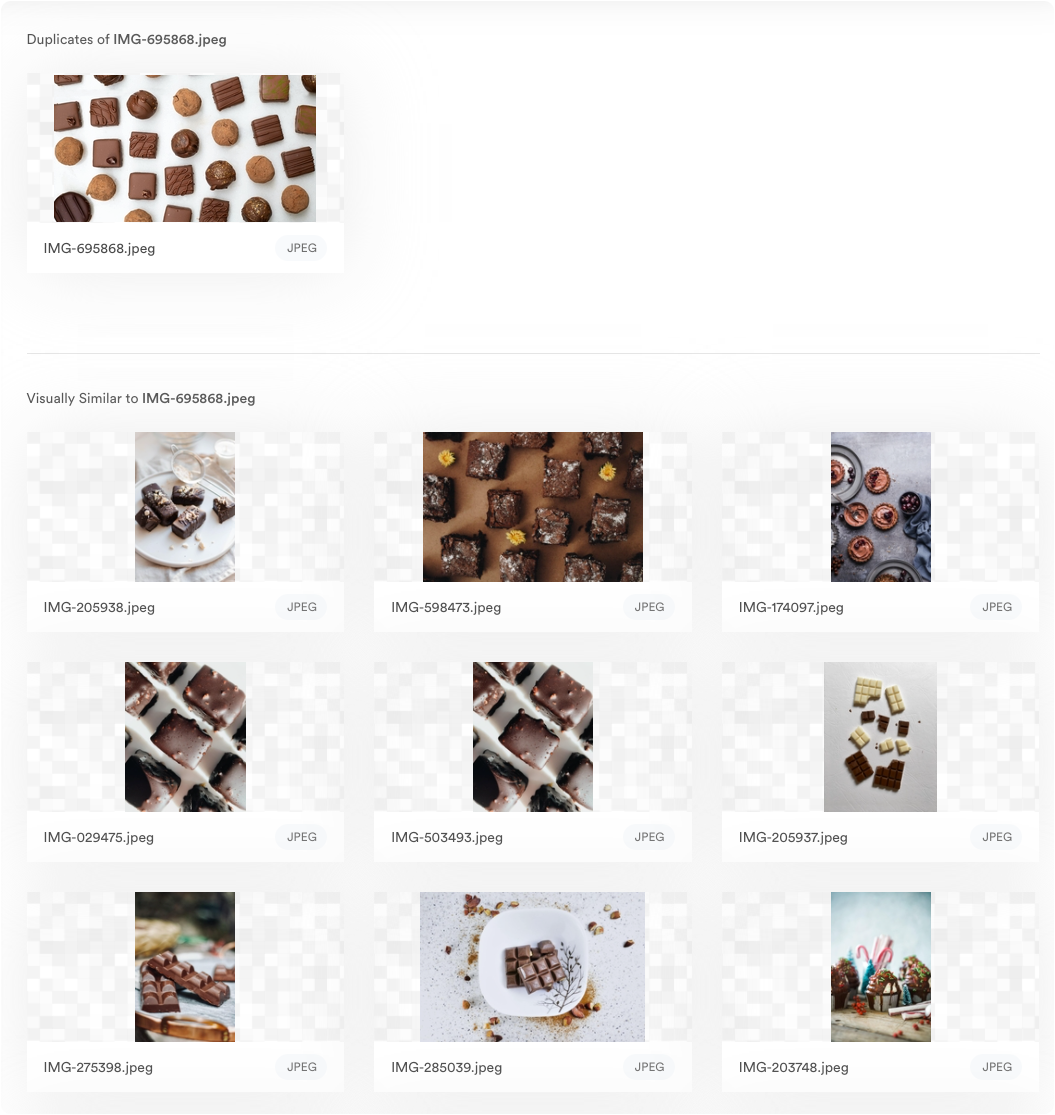 You can also use asset "stacks" — known as asset containers — to consolidate duplicate assets of different file types. For example, if you have your brand's logo saved in several different file formats (i.e., .jpg, .png, .PDF), you can stack them all together for a cleaner organization. This is especially beneficial for teams who need social media asset management or marketing asset management software to better organize their assets for different channels/use cases.
Updating Assets in Brandfolder & Collaborating With Other Team Members
After all of your assets are uploaded and organized, Brandfolder keeps track of asset updates and provides tools to make the actual updating process less cumbersome.
We'll start by explaining how to update assets, then discuss where to check asset versions.
Anytime you click to view an asset in Brandfolder, our software pulls up an Asset Overview. Within this overview is a Workflow tab where you can:
Comment back and forth with other team members on what edits need to be made
View each asset's comment history
Check assets out for updating
Push assets to their native app for editing
Push assets back over to Brandfolder when editing is complete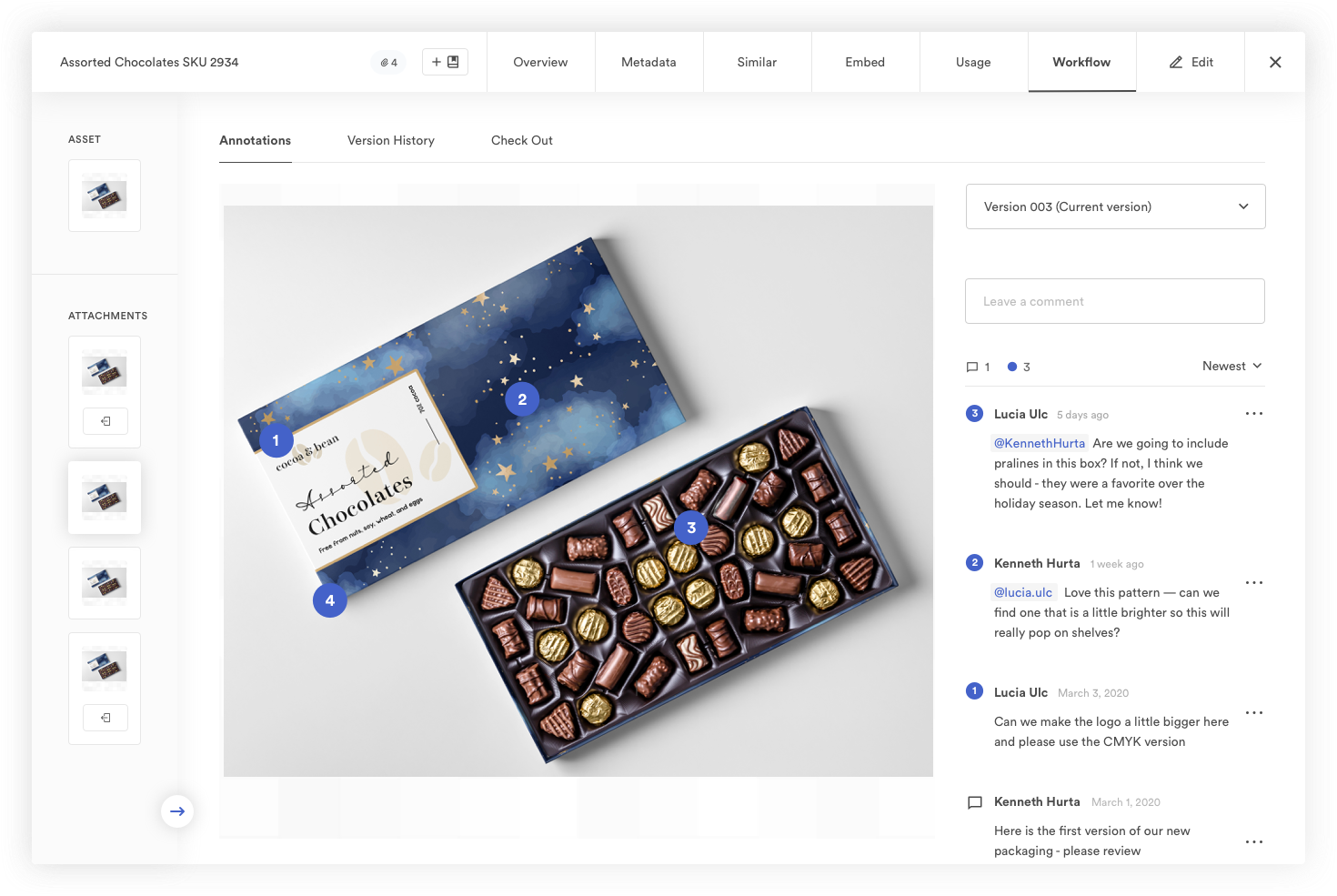 When an asset is checked out for updating, Brandfolder prevents other users from downloading or using that asset and places a banner across the asset to let other team members know the asset is currently undergoing edits.
Then, when edits are complete and the new version is pushed back to Brandfolder, it appears as "Ready for Review" so managers/creatives (or whoever you give admin access to) can pop in and approve the asset for future use. Once an asset update is approved, Brandfolder automatically sets that asset as the default, so your teams are always finding and using the most current versions of your assets.
You can view the entire version history of each asset by clicking "Version History" within the Workflow tab. Our software keeps record of every asset version and lets you track changes that were made during edits. If need be, you can download previous asset versions or revert the asset back to a previous version with a click.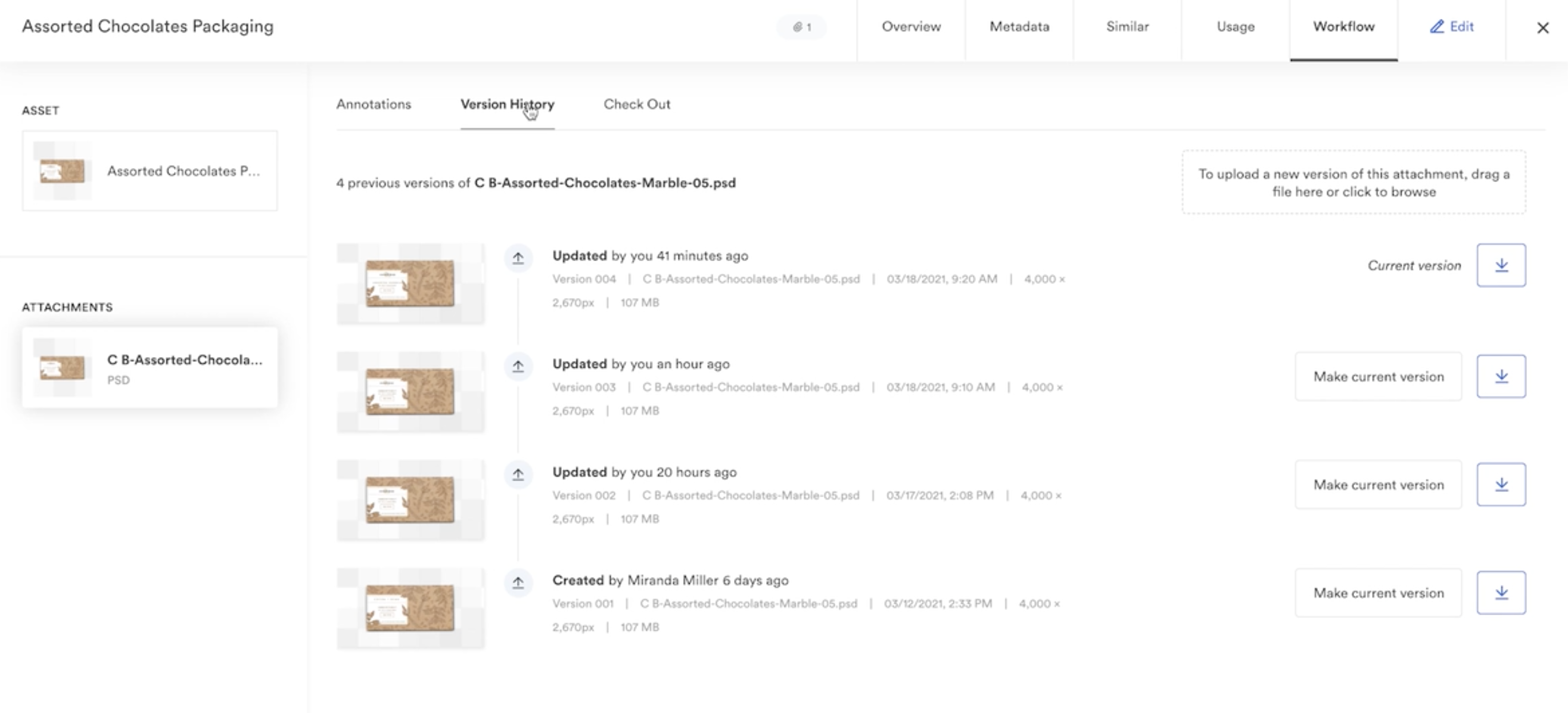 Brandfolder integrates with creative tools like Adobe's Creative Cloud (Photoshop, InDesign, etc.), Canva, and Figma so the editing process is seamless. Our software is also built with an open source API so you can connect any image editing tool you use for easier updating. To view our full list of integrations and learn more about customization, check out Brandfolder's integrations page.
Sharing Assets With the Teams Who Need to Use Them
Beyond maintaining an updated asset library, you also need easy ways to make sure that everybody who needs to use those assets can access them. So we provide easy sharing options to share digital assets with both your internal teams and external users (stakeholders, retailers, distributors, etc.).
To share assets with other employees or teams within your organization, you can add them to the asset or assets you want to share with permissions.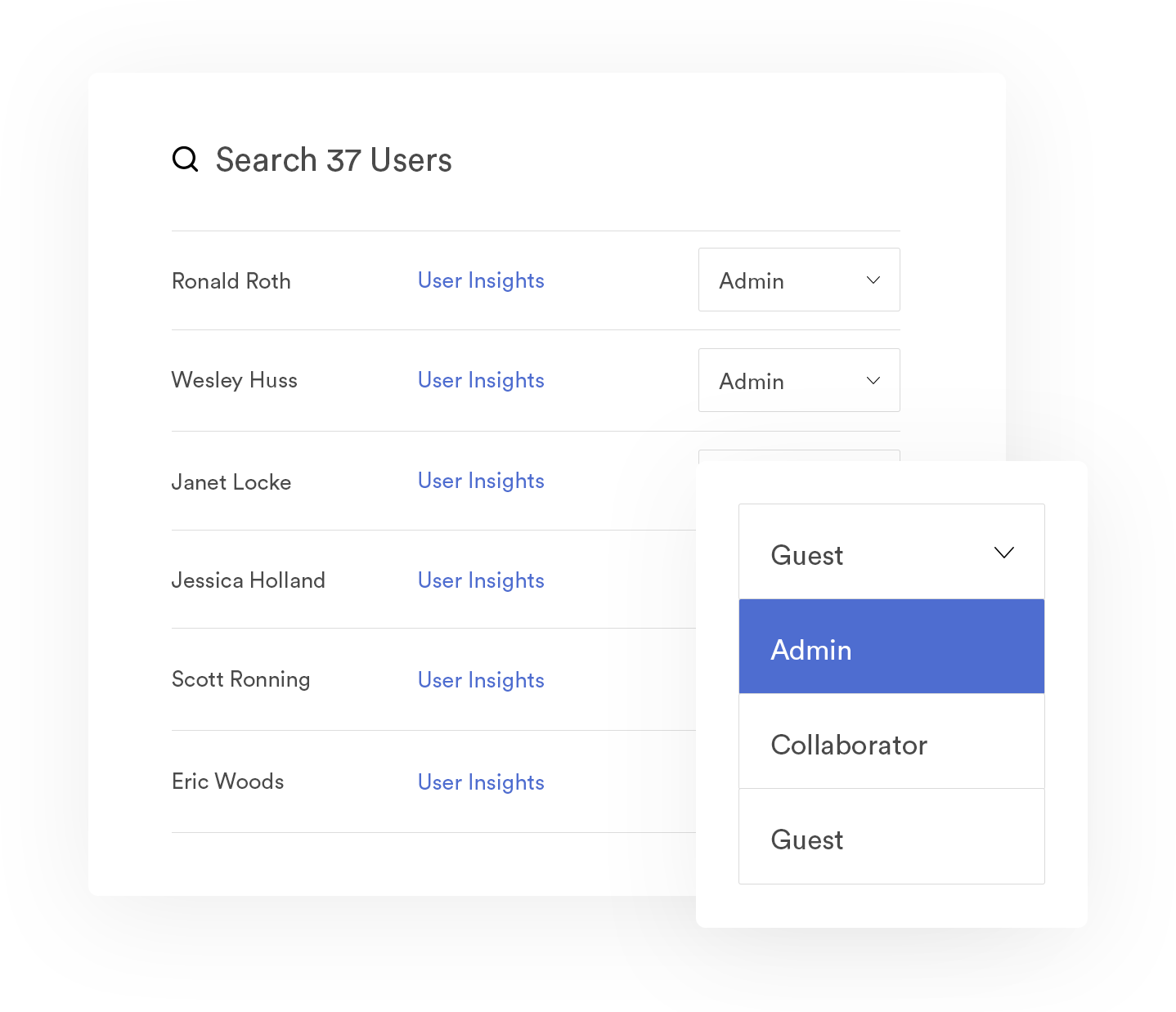 When building your asset library, assets are organized within Brandfolders and Collections.
Brandfolders house all of the assets related to a specific brand
Collections let users organize subsets of branded assets for different use cases
You can even take organization a step further by creating Brand Portals with groups of assets for different end users.
In Brandfolder, you can add users to Brandfolder, Collections, or Brand Portals. Then, they can find and use all of the assets housed within.
Note: If you only want to share a single asset or a group of selected assets, you have that option, too.
To share assets with external teams (a.k.a. Non-Brandfolder users), you can send a simple share link instead of trying to email large files.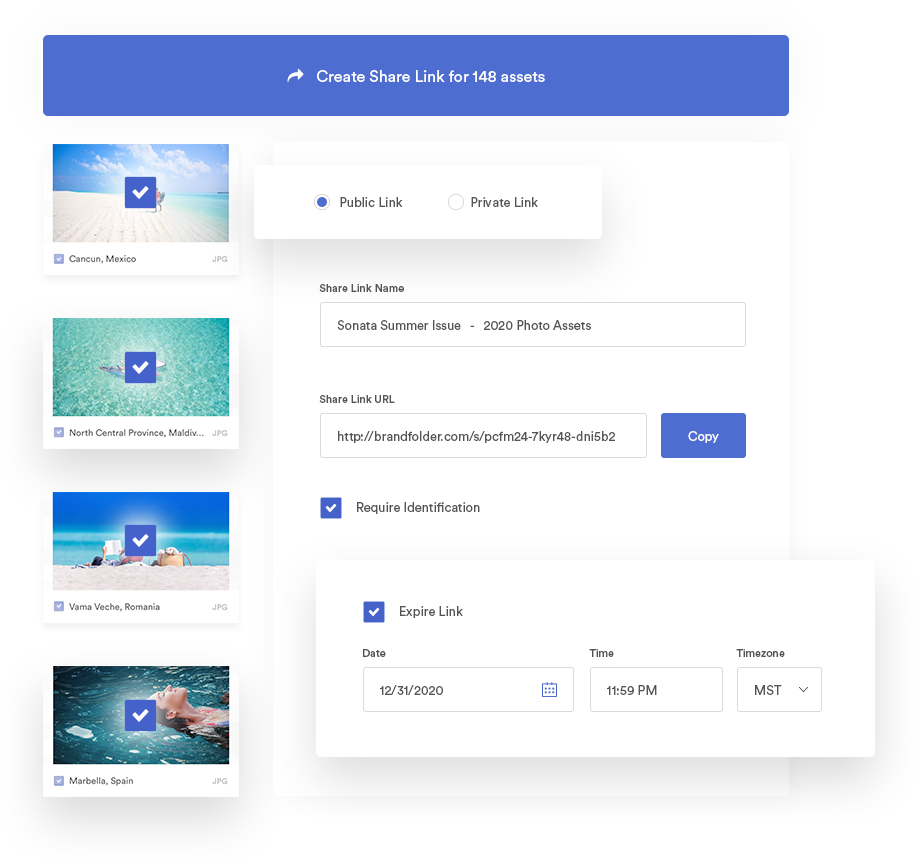 All of the share links in Brandfolder are customizable: You can give each link a specific name, set expirations for links, lock asset downloading, add watermarks to assets, and require an email address to unlock and view assets. You can use these share links to send single assets, groups of selected assets, or whole Brandfolders, Collections, or Portals of assets. We don't put limitations on sharing, either. We provide all of our users with unlimited guest seats, so you can share assets with whoever, whenever, and never worry about extra fees.
Preserving Brand Consistency Amongst Your Teams
In addition to sharing options, Brandfolder also has features to ensure that everybody you're sharing assets with can use your branded content correctly. Our platform also makes brand management tasks easier by allowing you to power all of your digital content directly from Brandfolder.
Let's talk more about maintaining brand consistency with Brandfolder.
For starters, our Brandguide feature allows you to create and house brand guidelines right in Brandfolder for everybody to access. When putting together brand guidelines, you can include information on everything from your brand mission and personality to instructions on how to post assets across different mediums.
If you want to get even more detailed, you can also leave notes on specific assets within their descriptions — for example, we see a lot of teams post "Dos and Don'ts" for asset use at the actual asset level. That way, there's never any confusion around asset usage.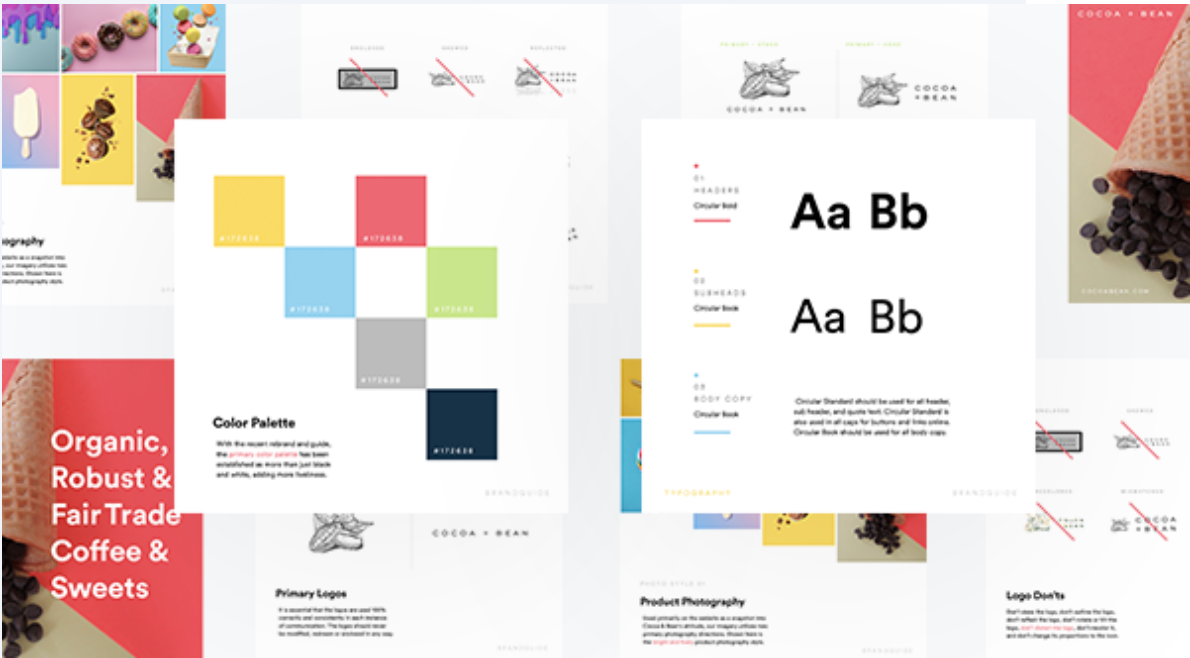 Brandfolder also assigns every asset a unique CDN link; your teams can use that link to host your content on websites, email marketing campaigns, and other places across the web. This provides some comfort knowing that teams are posting the most updated versions of assets.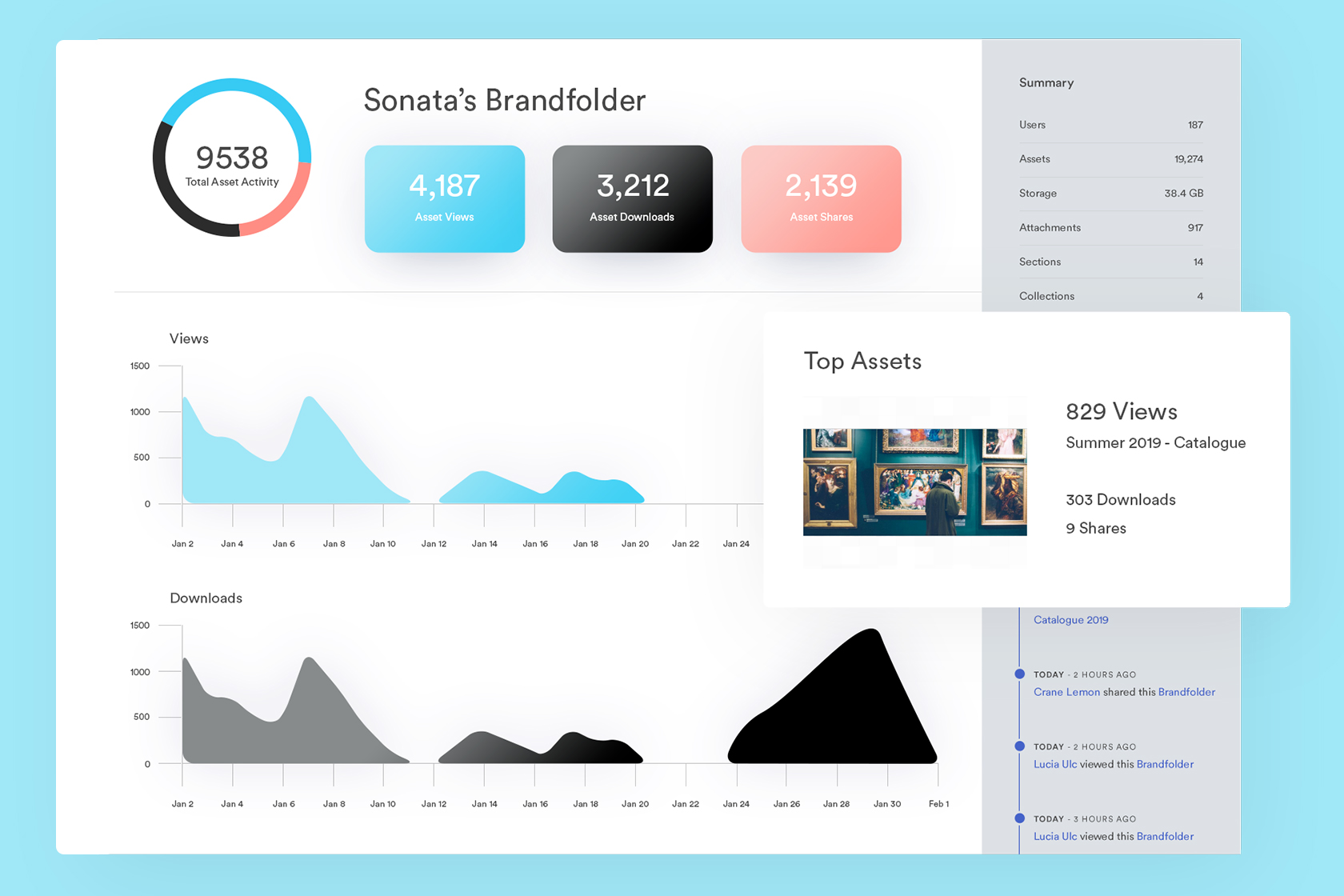 When you use CDN links for posting, you can automate asset updates. Meaning, when you update an asset in Brandfolder, it'll automatically update every place where the CDN link is embedded. We provide insights and analytics for each asset so you can track where it lives across the web and see how people are engaging with your digital content.
Maintaining an Organized Library As You Receive New Assets
Since most teams don't have a static library, and it's not uncommon for teams to receive assets from a variety of sources (i.e., the design team, marketers, outside creative agencies, freelancers), Brandfolder also provides tools to maintain organization as your asset library grows.
First, we give you total control over the review and approval guidelines. You can choose who has the ability to review and approve assets, and choose which workflows you want to put a reviews process in place. If you don't want to receive notifications to review and approve asset updates, you can nix that review process. If you want to review every new asset or asset update, you can do that, too.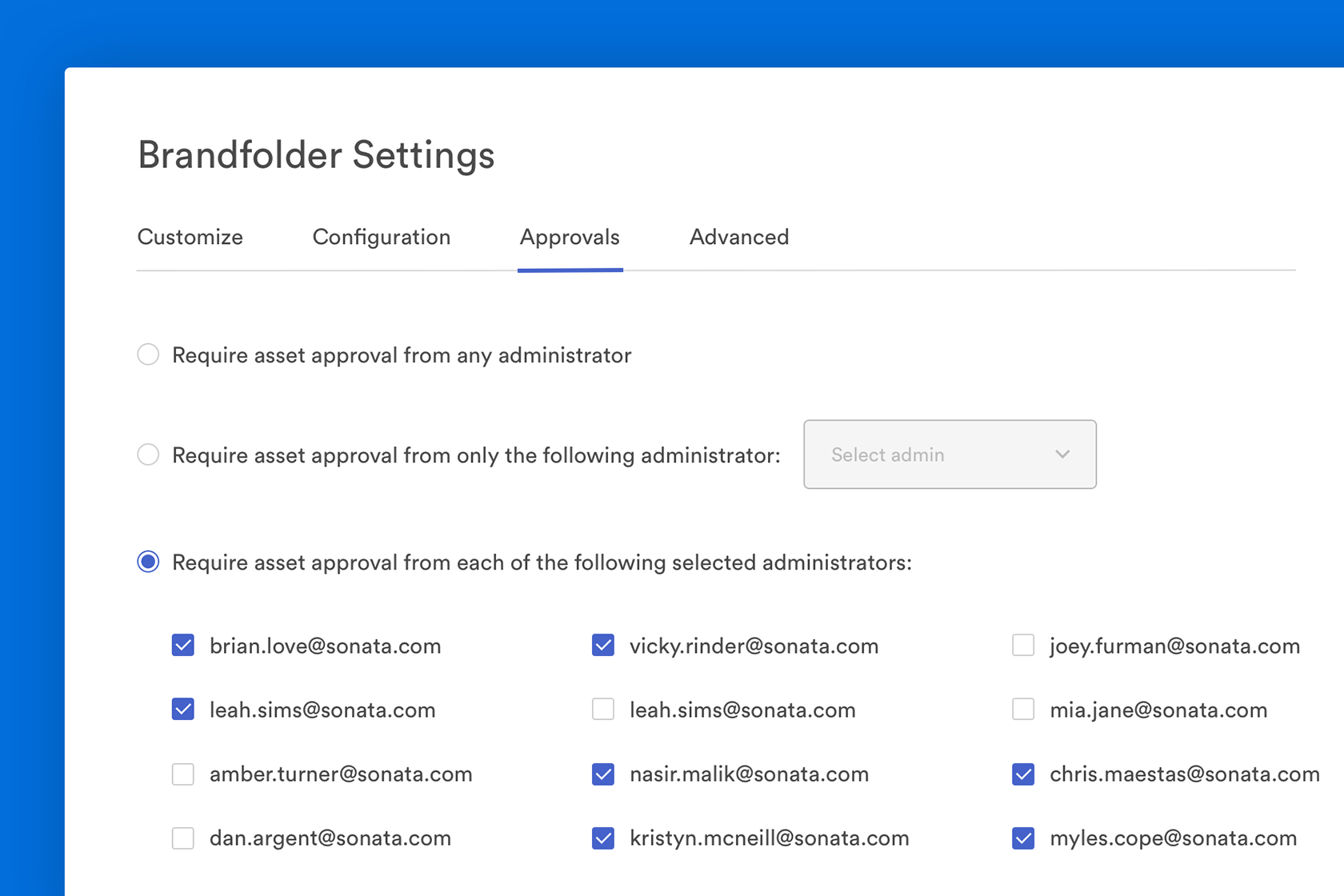 If you receive a lot of assets from external sources, you can streamline the uploading and organization process by sending them a guest upload link. Before sending this link off, you can choose exactly where you want the asset stored. Then, after you send the link and the guest user uploads their content, it'll appear in Brandfolder in the spot you chose. Again, we provide unlimited guest seats, so you can receive assets from whoever and we don't nickel-and-dime you over asset uploads.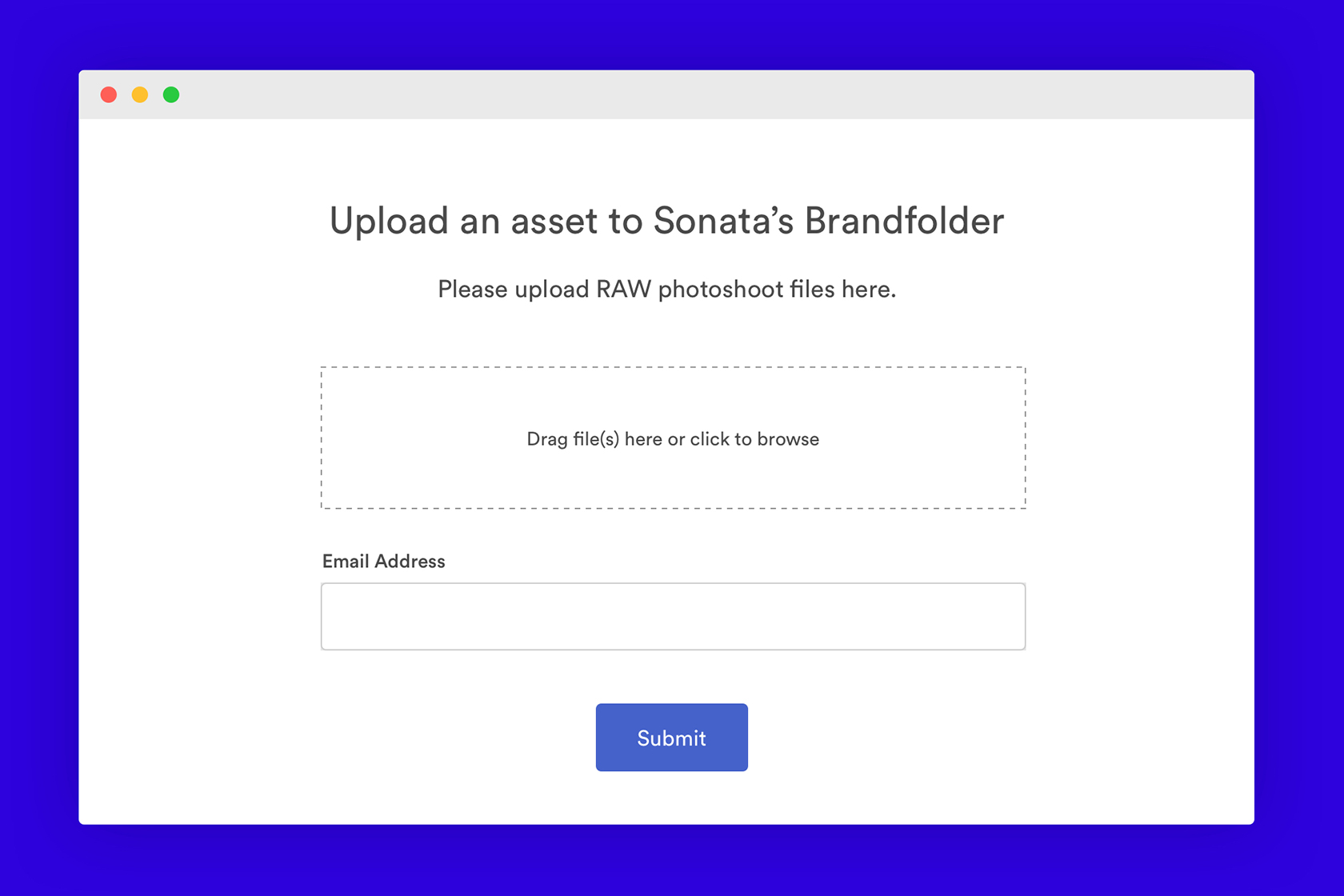 Duplicate detection also comes into play here, as well: If any of your users upload an asset that already lives in your library, our system will detect the dupe and prompt the user to either delete or merge the asset.
Learn How to Organize and Manage All of Your Teams' Assets in Brandfolder
Trying to maintain image version control in simple storage solutions like GDrive, Microsoft's OneDrive, or even tools like Dropbox and Box is virtually impossible. Even if you have the best processes in place, it can be hard to prevent others from going rogue. DAMs are not only more advanced in their storage and sharing, but they also give you greater control over asset versioning and usage.
Brandfolder is designed to benefit all of your teams: It keeps everybody on the same page, allows teams to find and use the assets they need (without bugging other departments or team members), and improves productivity and efficiency. To learn more about the ins and outs of Brandfolder, get in touch with our team for a free demo!