Get branding tips and expert advice delivered straight to your inbox.
Frontify is a popular brand management platform that offers a digital asset management solution, creative collaboration tools, templating, and brand guidelines. In other words, Frontify lets you:
Store all of your digital content in one hub.
Work on projects and campaigns with teammates.
Promote content production with templates.
Create and share style guides to solidify brand consistency.
It's designed as a one-stop-shop to connect creatives, collaborators, marketing teams, and everyone else involved with brand growth.
But for teams seeking an alternative, we've put together this list of five Frontify competitors with comparable features, flexibility, and pricing. We kick off the guide with a review of our DAM, Brandfolder, and explain how it supports creatives and brand managers.
You can also schedule a personalized demo of Brandfolder to talk with our team about what you're looking for in a brand management solution and how we can configure Brandfolder to check those boxes.
---
1. Brandfolder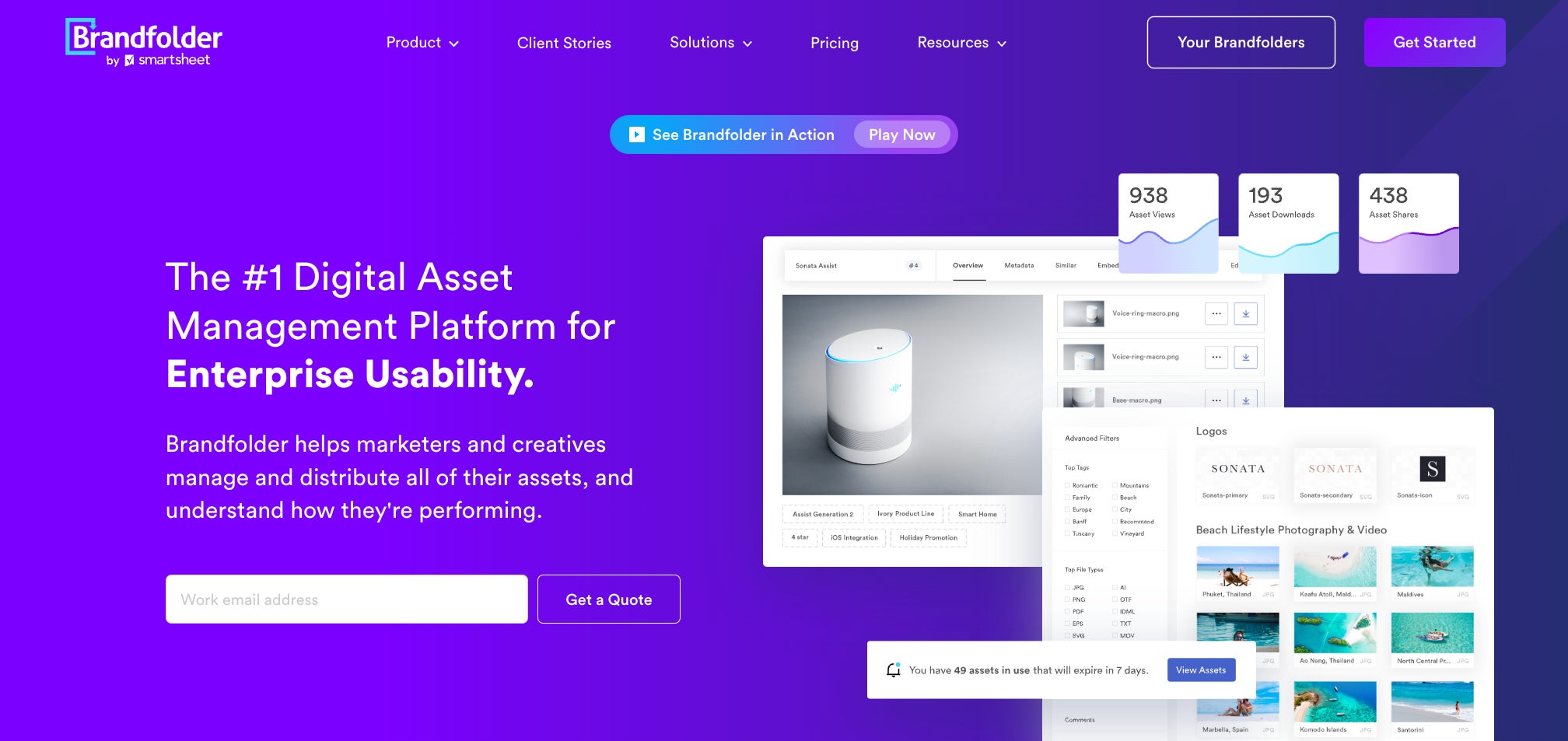 Brandfolder is one of the best alternatives to Frontify because:
We offer upgraded brand management features, including brand guidelines, content automation via templates, and creative workflow management.
Brandfolder's features unify internal teams and external partners so you can manage brand assets and collaborate with teams in the DAM, then monitor how everyone uses content outside of Brandfolder.
Brandfolder is rated as more user-friendly and scalable so it's easy to get started in our software, add collaborators and stakeholders, and adjust the DAM to support new users and workflows.
We've worked with small agencies and international brands alike to help them gain control over their digital assets and brand image, improve asset accessibility and useability, and maintain company-wide alignment.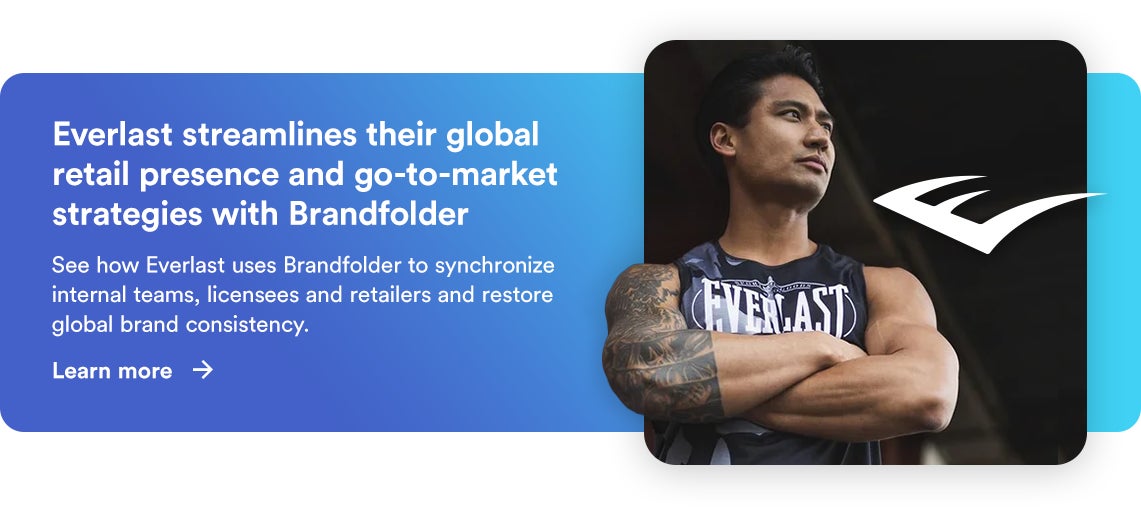 You tailor Brandfolder around your requirements — add storage space and users (we offer free unlimited guest seats) then select features and integrations; pricing is dependent on what you need. We support unlimited storage space and user seats so you can scale Brandfolder with your operations.
Our team is available to guide you through setup, too. We can:
If you're interested in learning more about Brandfolder's features and setup, schedule a free demo with our customer experience team.
Brandfolder's Features for Creatives & Brand Managers
Now let's talk more about how our platform compares to Frontify's brand management software.
Flexible, Customizable Asset Library
Brandfolder offers secure cloud storage for all of your brand assets. You can import and centralize all of your digital content, including design files and rich media, to manage everything out of one system. (We also provide guest upload links so freelancers can upload content directly to the DAM for review and approval.)
Brandfolder abandons the folder/subfolder structure, and instead, has a flat taxonomy — this makes for clearer organization and easier asset retrieval. Teams can log into Brandfolder, see all of the content that's shared with them, and quickly find what they need.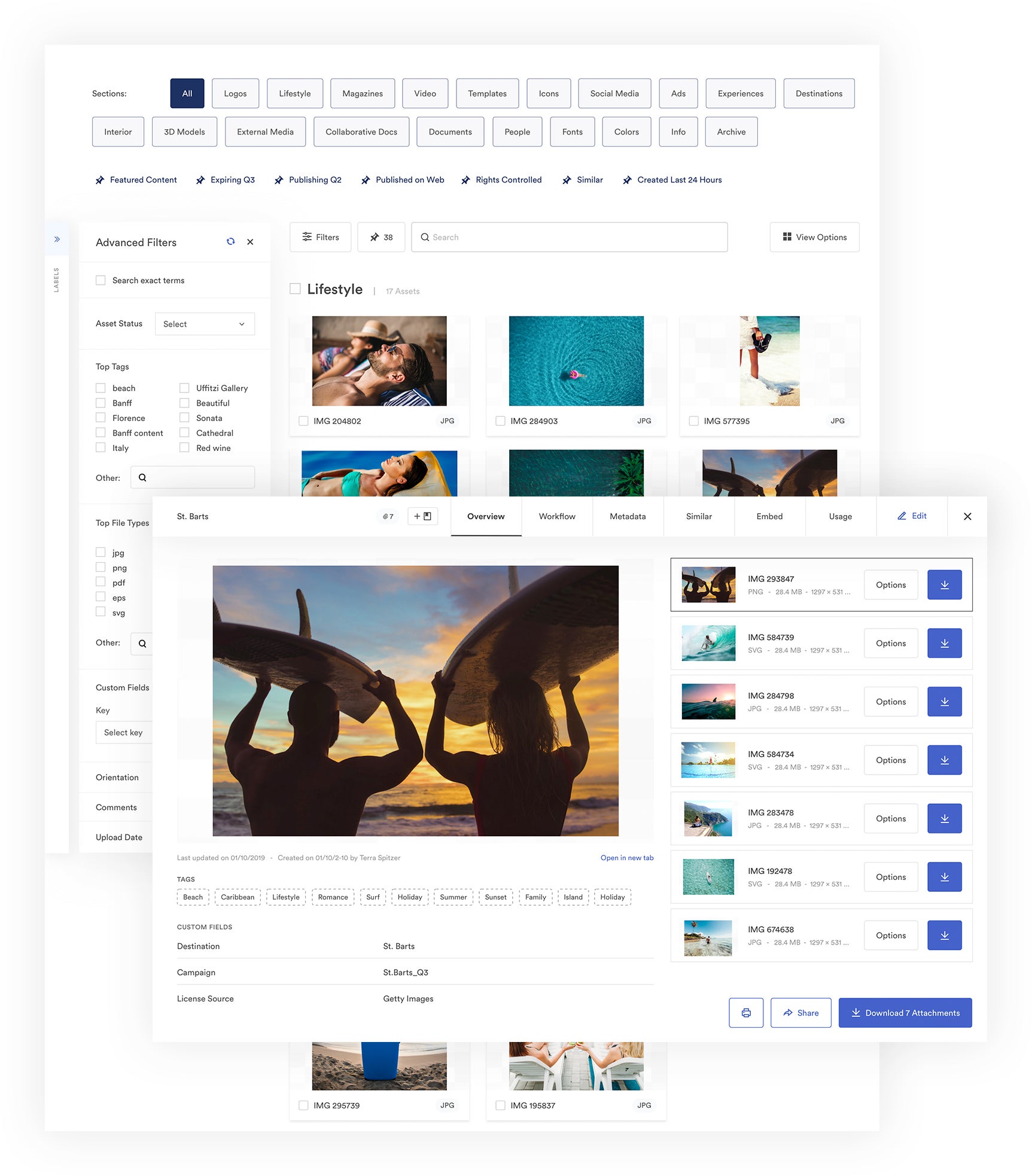 One convenient feature worth highlighting here is Portals: these streamline communications with end-user groups and ensure your partners can access brand collateral for their roles.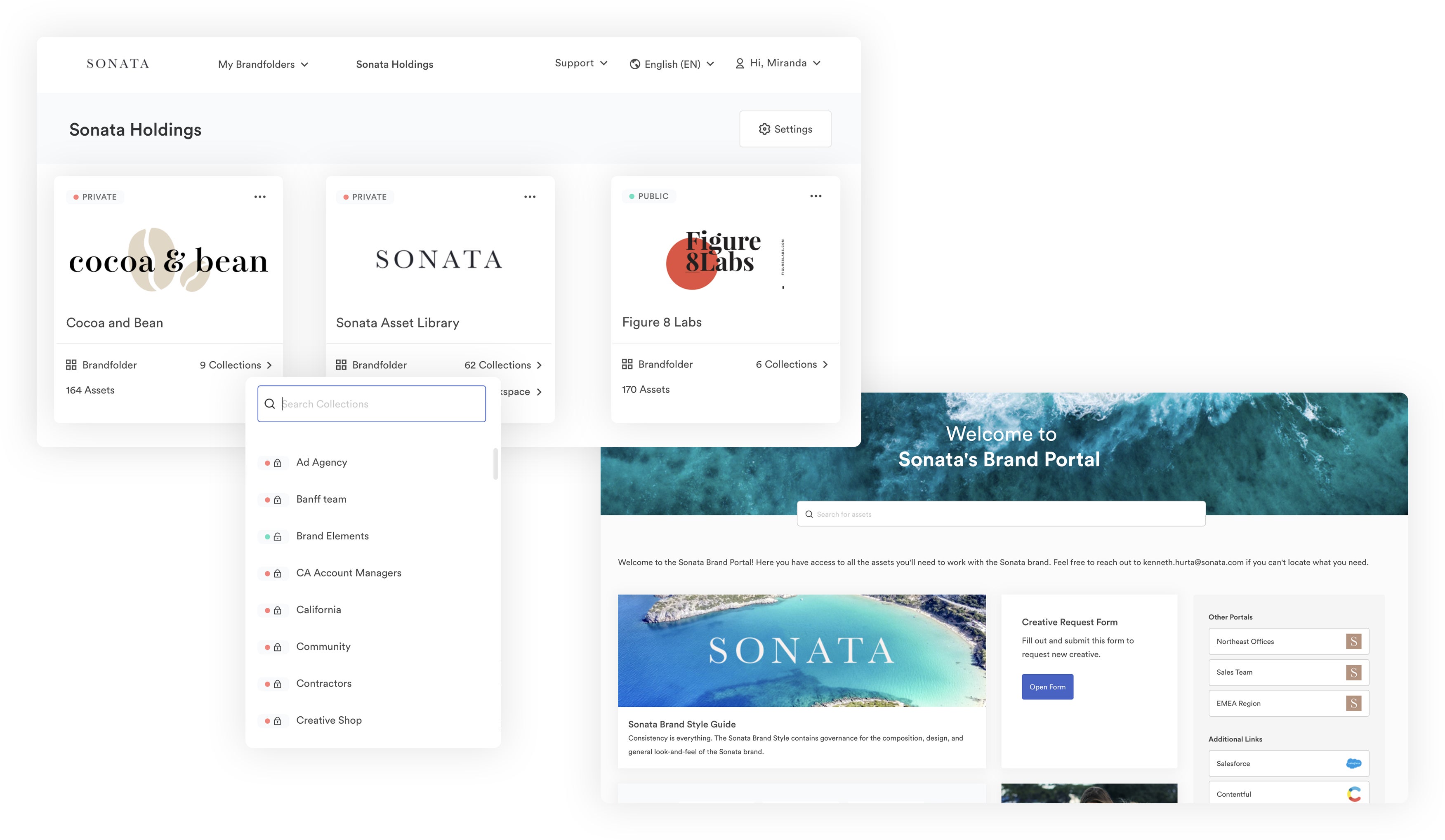 You can create as many Portals as you need. We recommend creating a dedicated Portal for each retailer, distributor, agency, or stakeholder you collaborate with — and share assets, brand guidelines, templates and other resources via Portals. Users can access Portal content when they need it, and brand managers can track all Portal activity in the DAM. Portals support asset distribution, improve productivity, and keep your partners on-brand.
You can even customize the appearance of Brandfolder and Portals so all aspects of your DAM reflect your brand identity.
Brand Intelligence
Brandfolder is backed by Brand Intelligence (our proprietary AI/ML) to support brand management, automate repetitive tasks, and inform your digital strategy.
Here's how it works:
It adds metadata and smart tags to assets — it even uses product recognition and video scene detection (can detect scenes and speech) to add granular metadata and brand-specific tags. This speeds up ingestion and makes content easier to search.
It detects duplicate content during upload and tracks the version history of files so everyone is working with current, approved content. This eliminates confusion and supports brand consistency.
It monitors asset usage and delivers real-time insights so you can see how brand content is used, and measure the effectiveness of collateral and marketing campaigns. You can use this feedback to see better ROI from future projects.

Creative Workflow Dashboard
Teams can use Brandfolder's Workspace to collaborate on design requests, marketing campaigns, and other digital projects. Our project management dashboard lets you:
Organize campaigns and ideate on content development.
Manage projects by creating and divvying up tasks.
Rope in other team members and assign them to the tasks that best fit their roles.
Monitor team progress, provide feedback, and answer questions within the Workspace (where communications are saved and easily referenced).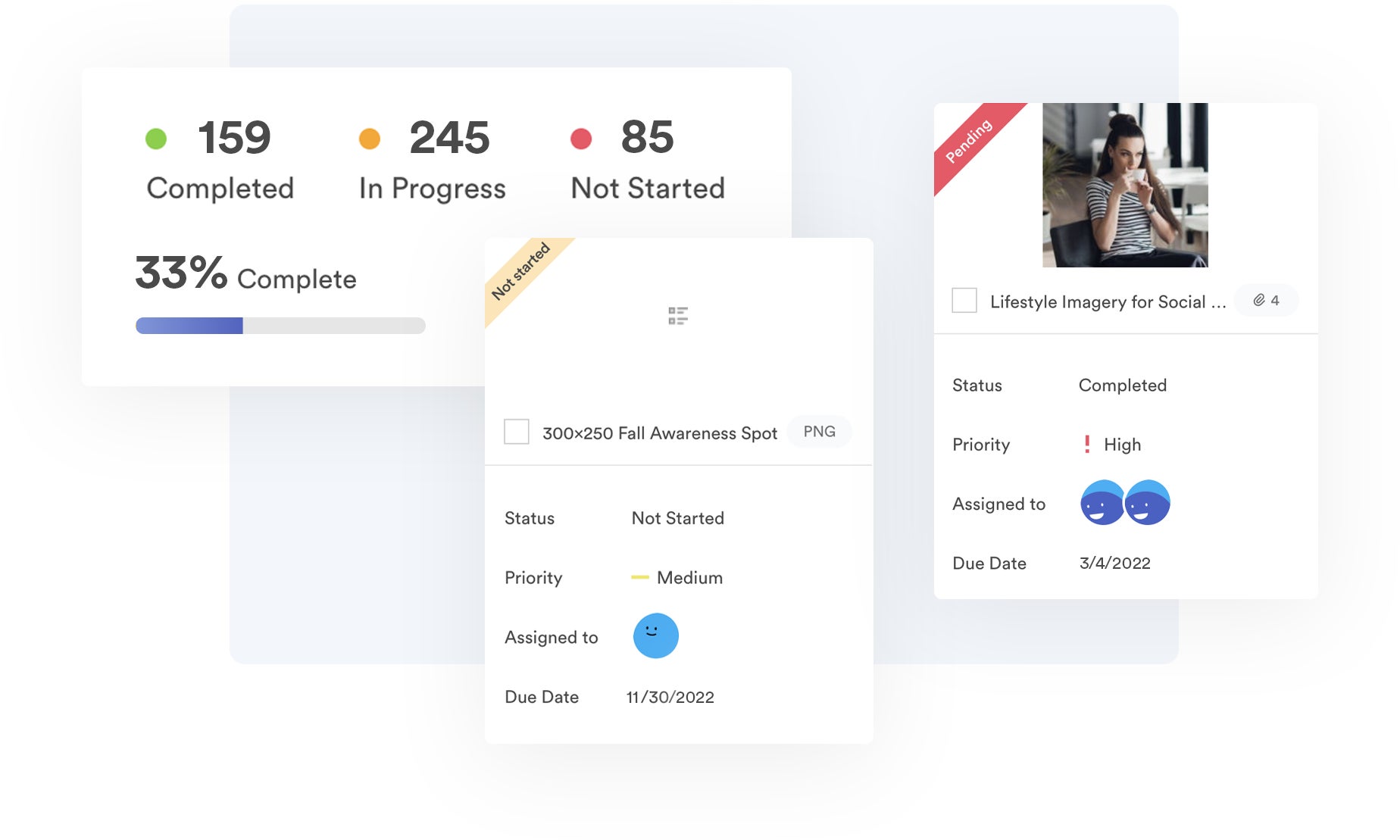 Brandfolder integrates with design systems like Adobe Creative Cloud, Canva, and Figma, so you can push in-progress files to the DAM for review, then back to native software for edits. (Once new content is given the green light, you can easily pull it into the DAM and make it available for other users.) We also have a proofing feature so you can stage landing pages and streamline project approvals.
See how Brandfolder optimizes creative production and accelerates campaign launch.
Note: Brandfolder also has collaborative features at the asset level so you can seamlessly make updates to existing content and track the changes.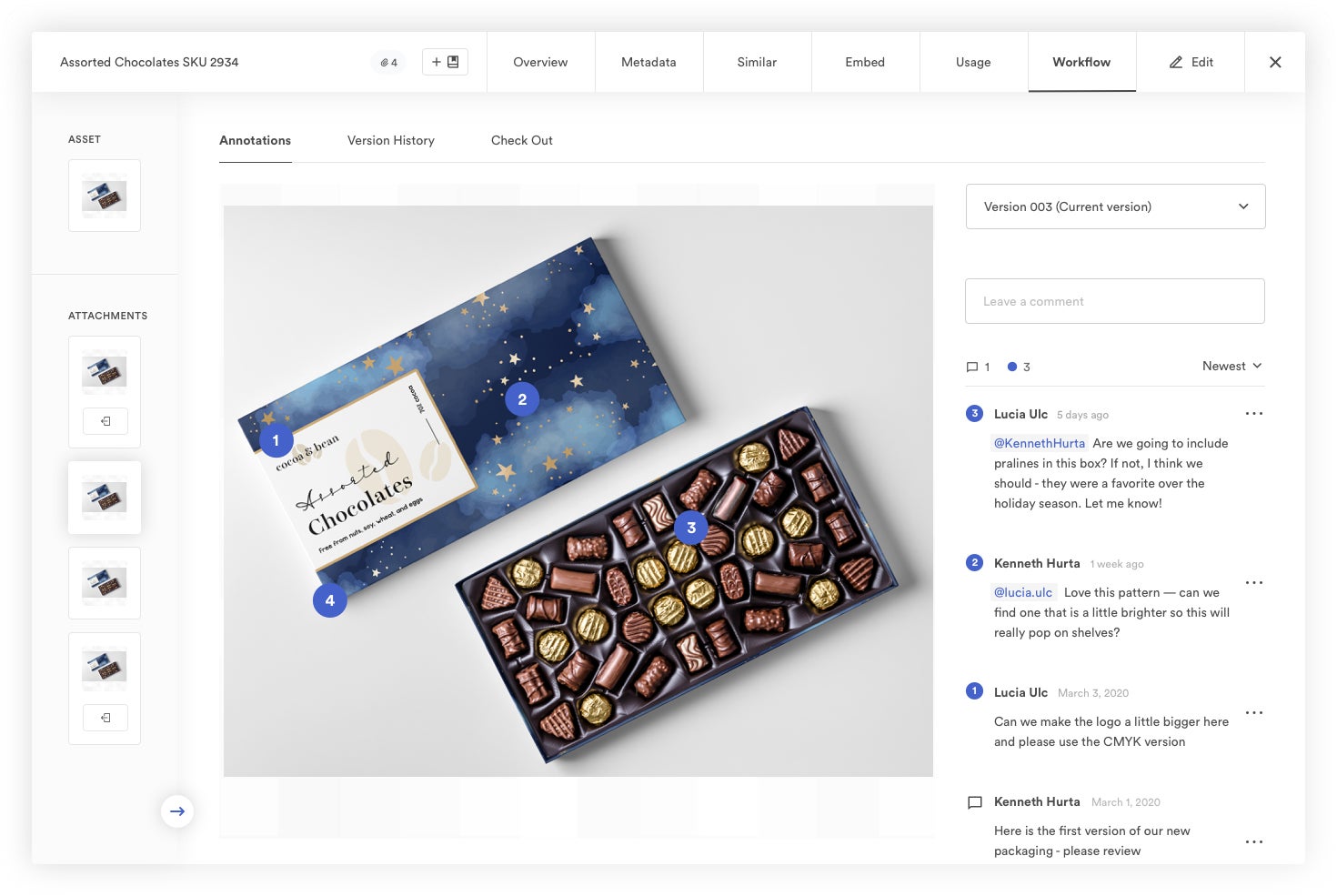 Users can leave comments and annotations on the asset, push files out of DAM for edits, and reference the entire version history for every file. When updates are pushed live, the edits will automatically reflect everywhere the asset is stored, shared, and published.
Content Automation
Brandfolder also offers Content Automation to support content production and free up designers' time. Content Automation lets non-creatives, like your sales or marketing teams, create brand collateral from templates. (We even support bulk functionalities so you can create multiple versions of content with a few clicks.)
Here's an overview of how it works:
First, designers are responsible for providing templates. They can mock these up in tools like InDesign, tag all of the critical design elements, and then upload the template to Brandfolder.
Once in Brandfolder, designers can limit how end-users personalize templates — they can lock font sizes, select approved media, and even control the copy that can be placed; this guarantees adherence to all brand guidelines and compliance requirements. Then, designers can set a review/approval process for all "new" template exports before they're available for user download.
Next, designers can share these templates with the teams that need them. For example, designers can supply templates to internal sales teams, or add templates to Portals for retailers. Then, end-users can grab templates to create collateral for new projects and audiences.
This significantly reduces your design team's workload because they don't have to supply every piece of brand collateral or spend time tweaking content for different teams, seasons, locations, etc. Repetitive design requests can be offloaded to the users who need the content — and because these users have the tools to (responsibly) create (on-brand) content themselves, the entire process is faster and more efficient. Everyone can be productive in their roles… without bugging designers.
Learn more: Creative Asset Management in Brandfolder: Reclaim Your Time
Brandguide + Rights Management
Our DAM also has an internal Brandguide feature where you can store brand guidelines. You can use this dashboard to define:
Core messaging guidelines and important notes on the brand history.
Instructions on how to use/publish/share assets.
Key assets and critical brand elements.
Details about upcoming campaigns and projects or new products and services.
As with Brandfolders and Portals, you have total freedom to customize your Brandguide with header images, logos, colors, fonts, etc. to represent your brand image. And creating your Brandguide is super easy — you don't need any technical background to add info or customize the page.

You can share brand guidelines with anyone you collaborate with by sending the share link. Plus, Brandguide will automatically update if you make changes internally, so anyone with the link can view the most current details.
Then, at the asset level, you can add rights management information and set expirations so that unapproved content isn't accidentally used.
Integrations
Brandfolder integrations enable you to use DAM as a single source of truth and distribute digital content across other systems (like your content management system, eCommerce site, CRM, project management tool, graphic design apps, social media management solutions, etc.).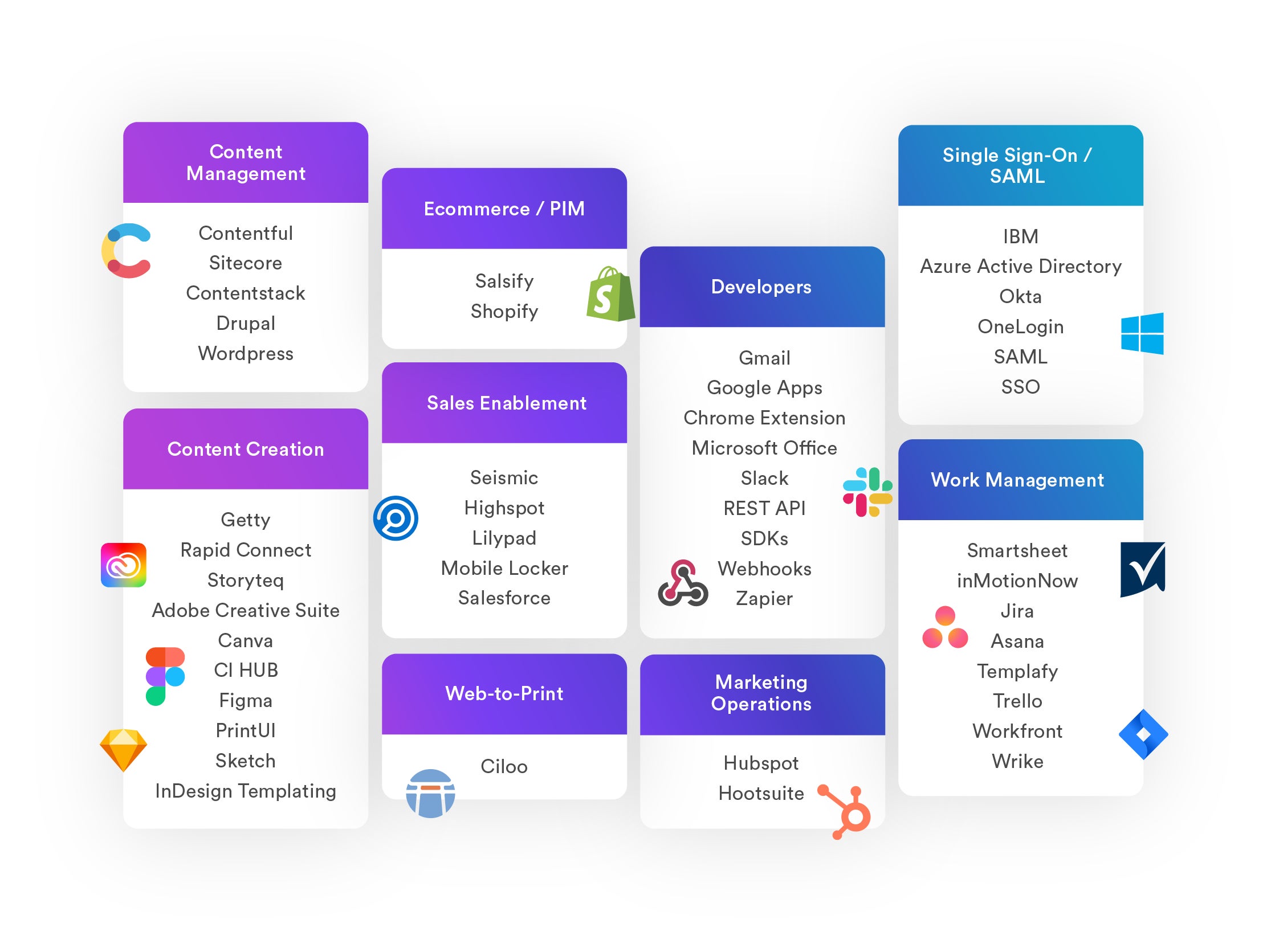 Brandfolder also has an open-source API, so you can build custom integrations with any tool you wish.
With Brandfolder integrations, you can:
Access brand assets — such as product imagery, letterheads, brand logos, and other marketing collateral — while working in external platforms.
Track where assets are published.
Send reporting info back to the DAM and get a holistic view of asset usage.
Smart CDN & Web-to-Print
In addition to our integrations, Brandfolder also has a global content delivery network (CDN) and web-to-print functionalities (via Ciloo) so you can publish assets across the web and create custom print orders from Brandfolder.
Using Brandfolder to manage publishing and print orders has a few benefits; for example, you can:
Monitor everything in one place — see where your assets live online and how they're used in print projects.
Automate asset updates (so updates to content at the Brandfolder level will reflect everywhere the asset lives online).
Enforce brand consistency and make sure everyone is using content responsibly.
Oversee and optimize your budget for print projects.
Plus, we leverage HLS video streaming, so you can maintain content quality when publishing videos online.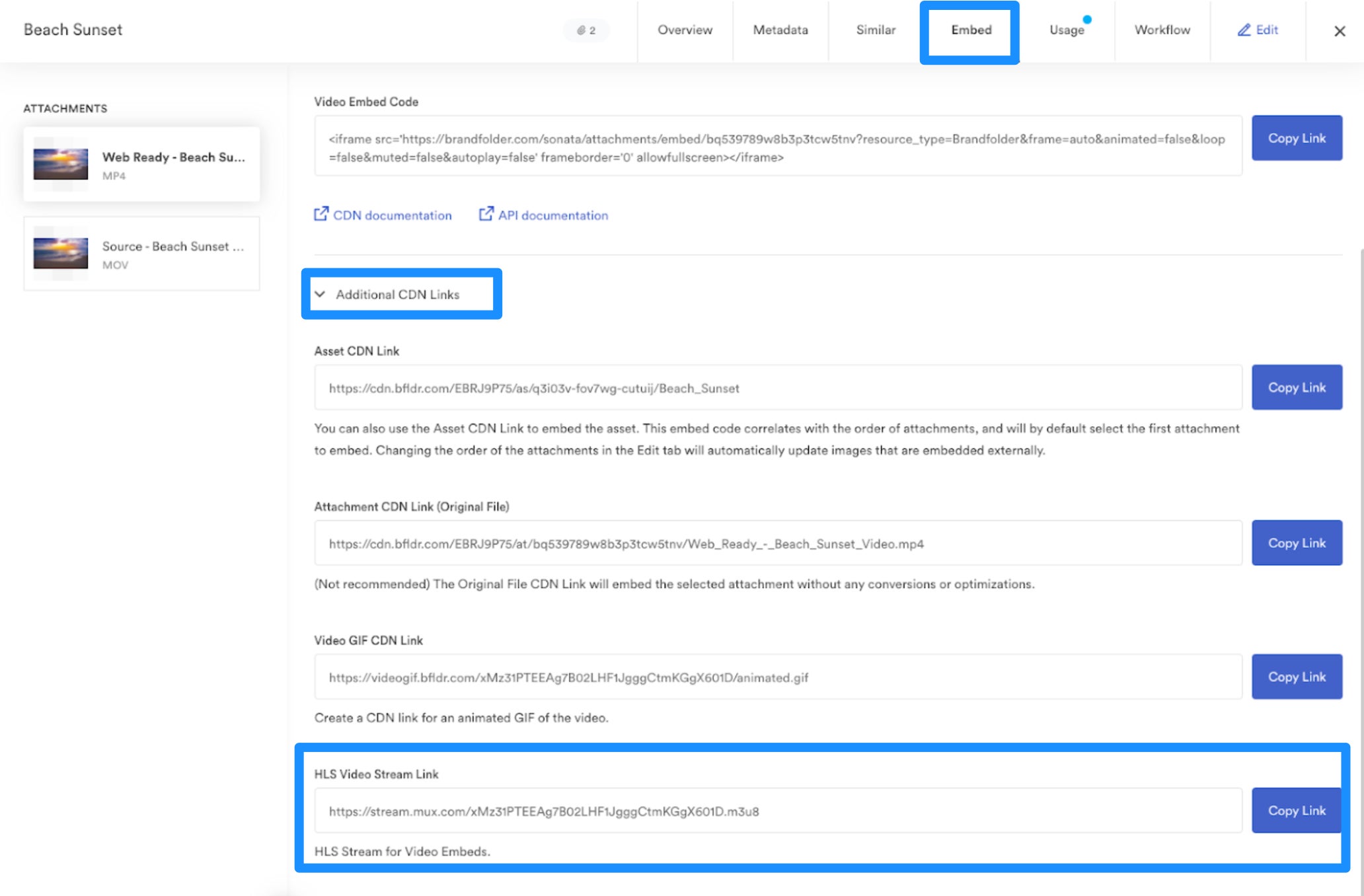 Insights
Brandfolder also offers a reporting dashboard where you can track asset usage metrics and DAM activity. Here, you can see preset reports that show top users and top-performing assets (you can customize these reports to look at data over different time frames). You can quickly toggle to see how many times content has been viewed, downloaded, and shared, and click individual assets to see their data.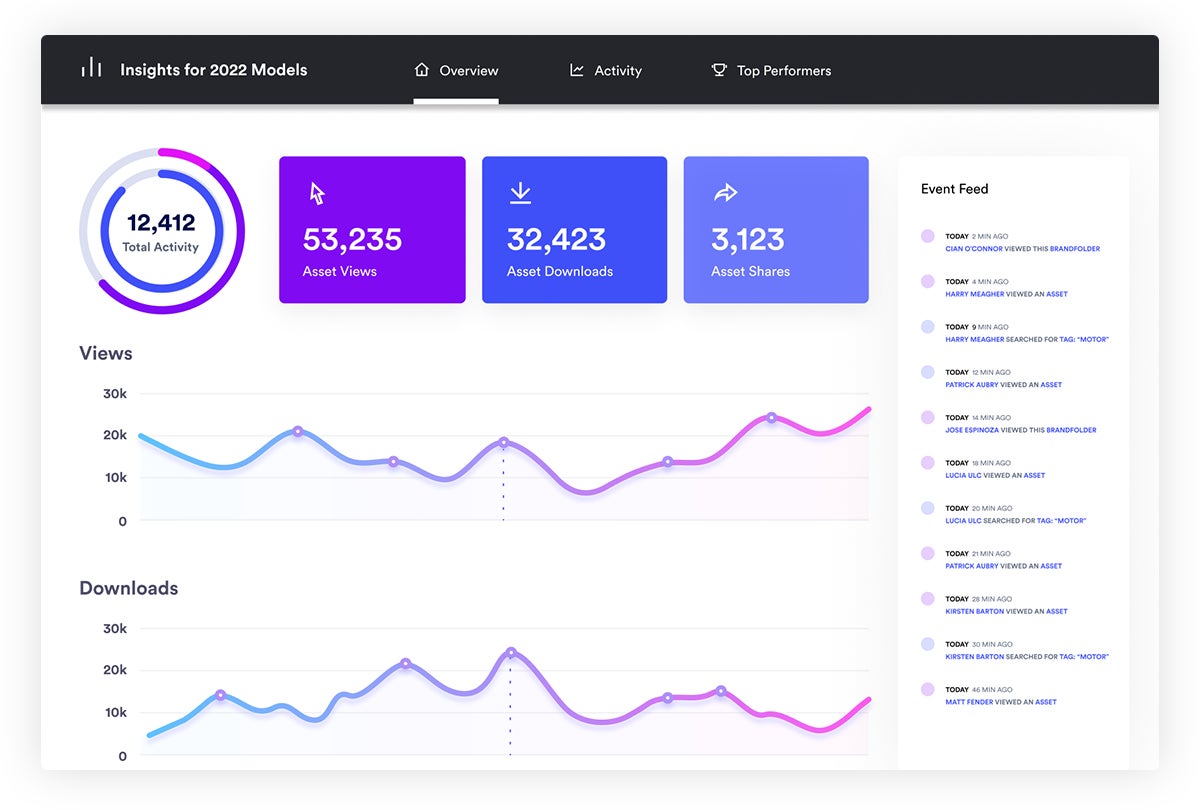 The reporting dashboard also has features to track share links and CDN activity — you can easily see who has access to brand content, which users are interacting with brand content, and where brand content lives online.
You can also access reporting metrics at the asset level by clicking 'Usage'. We show you all of the share links the file is included in, active CDN links, and the asset "health" score (to gauge effectiveness).
Asset Score from Individual File
Getting Started with Brandfolder
Schedule a personalized demo of Brandfolder to learn more about our features and see how our solution meshes with your workflows. Our team can answer your questions about switching to DAM software and help you decide on the best solution for your current operations.
---
2. MediaValet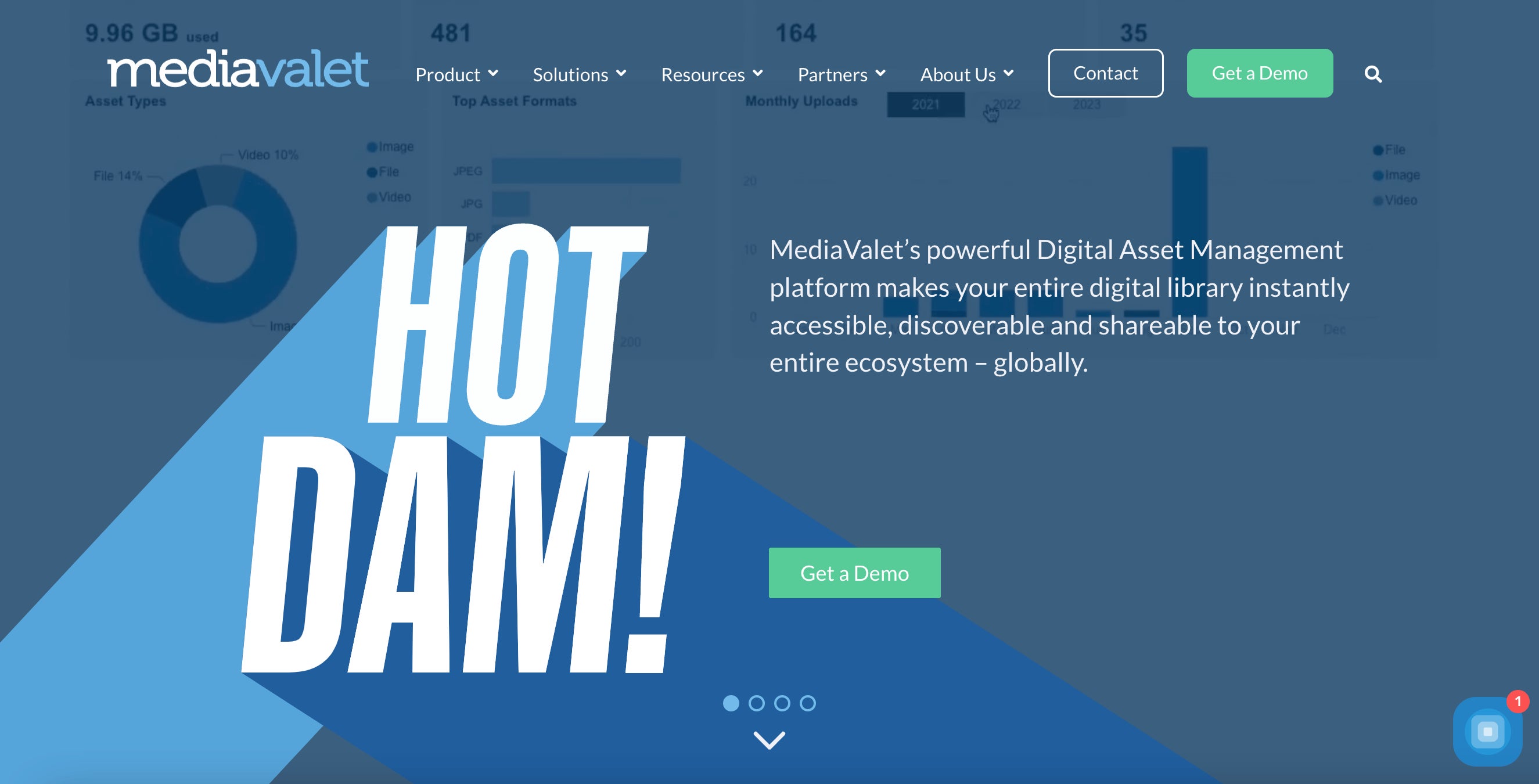 MediaValet is another go-to Frontify alternative because the DAM is catered to creatives, brand managers, and media agencies. They offer a popular DAM product, but they're also known for their reliable customer service team — they can help you switch software and tailor the DAM around your specific users and workflows.
Some of MediaValet's features include:
Cloud-based storage for (almost all) file types, even work-in-progress design files
Video asset management tools
Brand Portals
Asset expirations, and an Archive to access old content
Smart search
Permissions and online share links
Transformation tools to resize, crop, and optimize digital files
Integrations & CDN linking
Analytics to track asset usage
MediaValet appeals to large and growing businesses because the DAM supports unlimited storage space and user seats, so it's easy to scale the software. The only caveat is that MediaValet can become pricey as you upgrade, as they have some of the most expensive rates for cloud storage, so it might not be the most cost-effective option for all businesses.
If you're considering MediaValet, you should also know:
MediaValet works well for teams that are already embedded in the Microsoft ecosystem because the DAM is built on Azure and has strong integrations with Microsoft's business applications.
Although a good option for enterprise brands, MediaValet is not the best option for international organizations because they have limited multi-language capabilities.
MediaValet's DAM does require some training, and reviewers note a learning curve, but most features are modern and user-friendly, so the platform isn't very challenging once you learn the ropes.
Read more MediaValet reviews here.
Learn more about MediaValet: MediaValet Reviews: Brandfolder vs. MediaValet DAM
---
3. Canto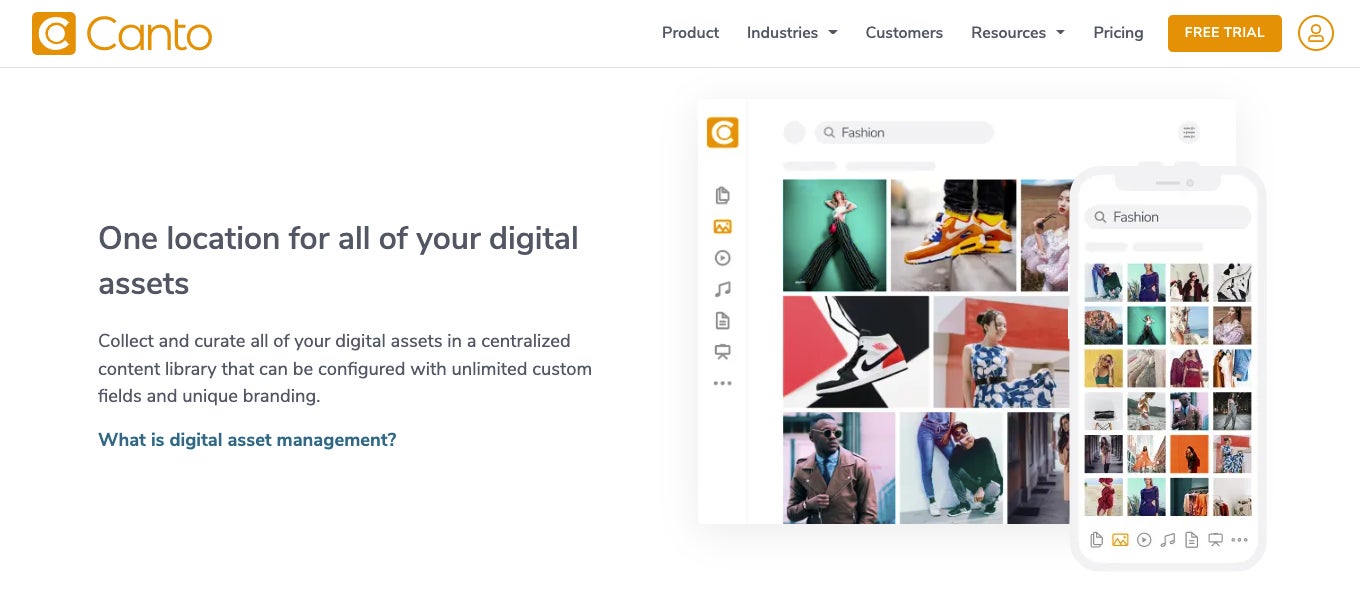 On the flip side, Canto is a well-liked DAM for smaller teams — it has a modern, gallery-style interface that simplifies navigation, and it offers advanced features like Video Enhancements and Media Delivery Cloud that appeal to designers, marketers, and creative agencies.
Some of Canto's features include:
Cloud storage that's laid out in a folder/album structure
Storage for hundreds of file formats and in-progress design files
Personal collections
Smart search with keywords and tags
User roles and online share links
Collaborative tools like Workspaces, commenting, and approvals
Video editing capabilities and transformation tools (crop, convert, resize)
Style guides
Integrations and CDN
Reporting
Brands also like Canto because it has a totally customizable interface, so you can personalize the login screen, asset library, and collections with brand elements like logos, colors, and fonts.
Canto is mostly recommended for small brands that require DAM for internal use (to collaborate with other team members or departments) because the features are focused on bringing content and users together in a central hub — it doesn't offer a lot in terms of tracking activity outside of the DAM. It can be difficult to monitor sharing and make sure external partners use brand collateral correctly.
Small teams favor Canto because they offer affordable entry-level pricing, and the software doesn't require a large time investment to train and onboard users. But we should mention: Canto is best for small teams that intend to stay small — the software can become expensive as you add storage space and users, and larger teams often report issues with disorganization, clutter, and slow load times as their asset library grows.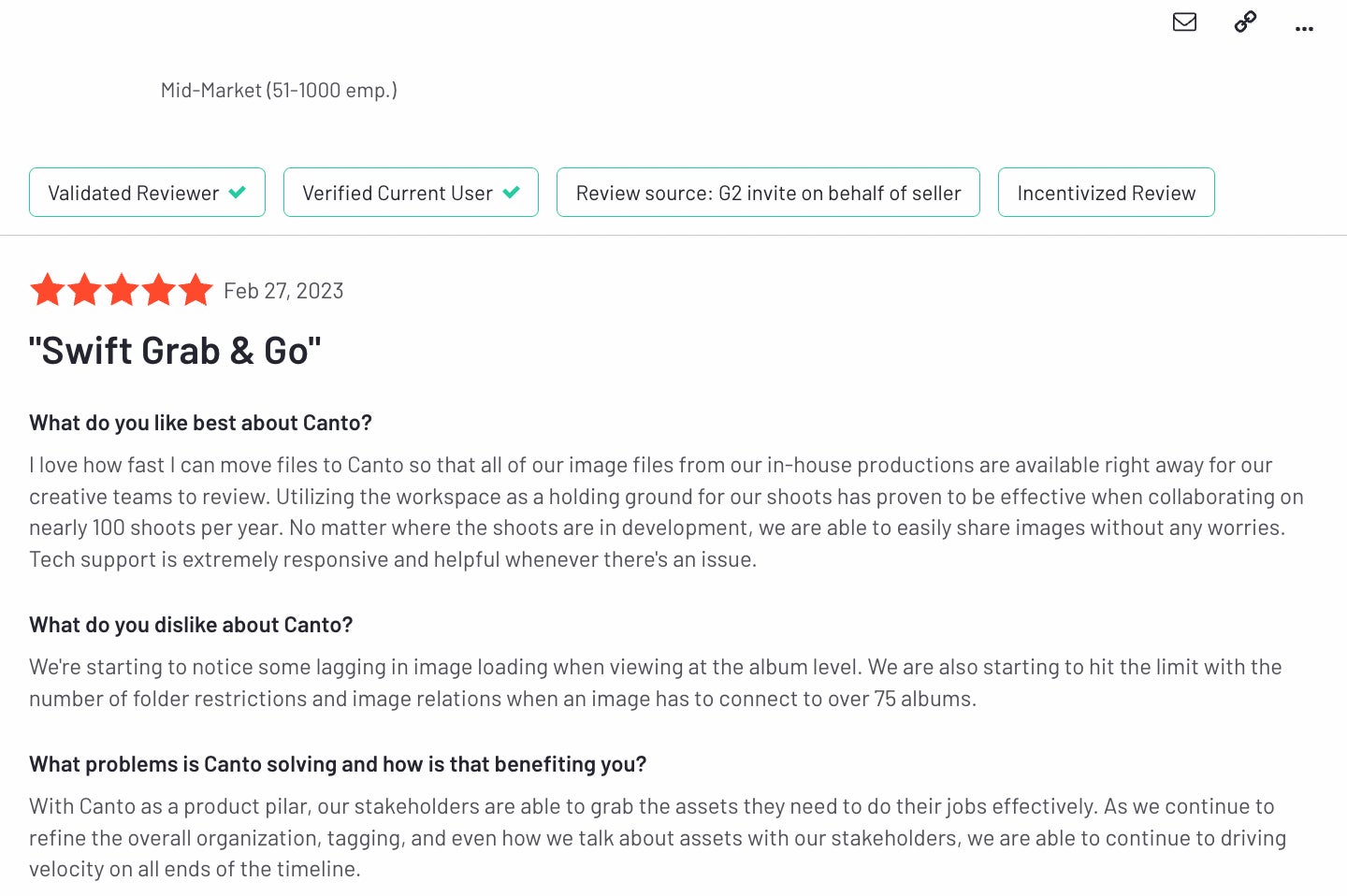 Learn more about Canto: Canto Software vs. Brandfolder: Compare Two Top-Rated DAMs
---
4. Bynder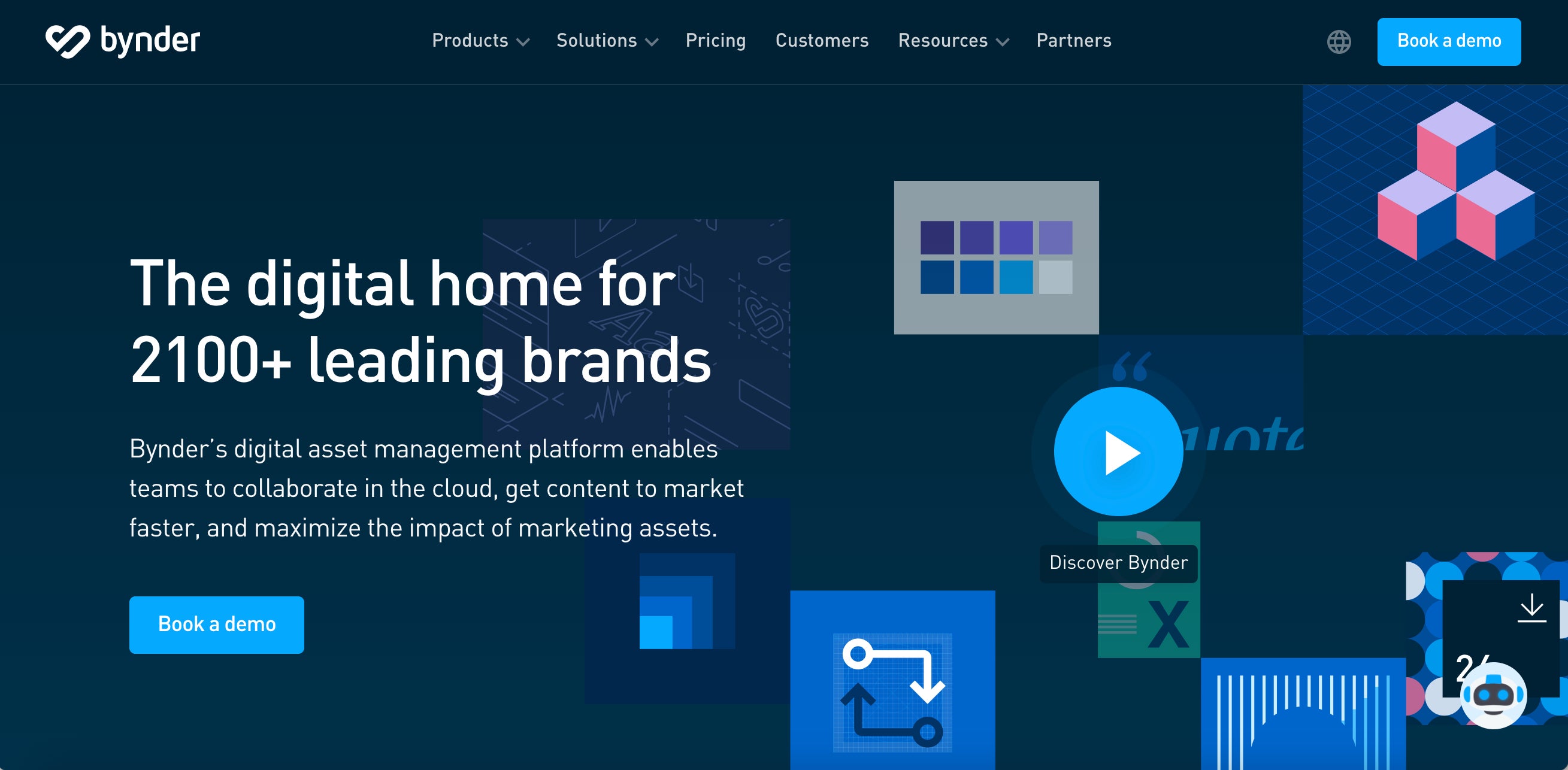 Next on our list is Bynder — another top-rated Frontify alternative for teams interested in DAM software.
Bynder and Brandfolder often compete for the #1 rank on software review sites because the DAMs have comparable features and are highly configurable and scalable. Like Brandfolder, Bynder's DAM is a common choice for teams moving away from Frontify because it offers a creative workflow studio, digital and print templates, asset transformation tools, and shareable brand guidelines.
Some of Bynder's other DAM features include:
Centralized storage for digital content
Flat taxonomy for cleaner organization and faster navigation
Customizable asset library (with personalized branding options)
AI-powered search with advanced filtering options
CDN via CloudFront
Integrations and open API
Reporting and asset analytics
As we mentioned, Bynder's DAM is pretty versatile, so you can meet with their team, talk about what you're looking for in a Frontify alternative, and see if Bynder has a good solution. If you like what Bynder offers, their team can help you switch solutions by developing a detailed plan to migrate your files and users. Then, you can upgrade Bynder as your needs change.
Despite Bynder's versatility, we should mention that this solution mostly appeals to bigger teams with more resources for brand management. Bynder's DAM has several advanced features to organize, share, repurpose, and distribute collateral; however, onboarding teams, training new users, and maintaining order in the DAM requires continuous time and attention (which can pose problems for small brands).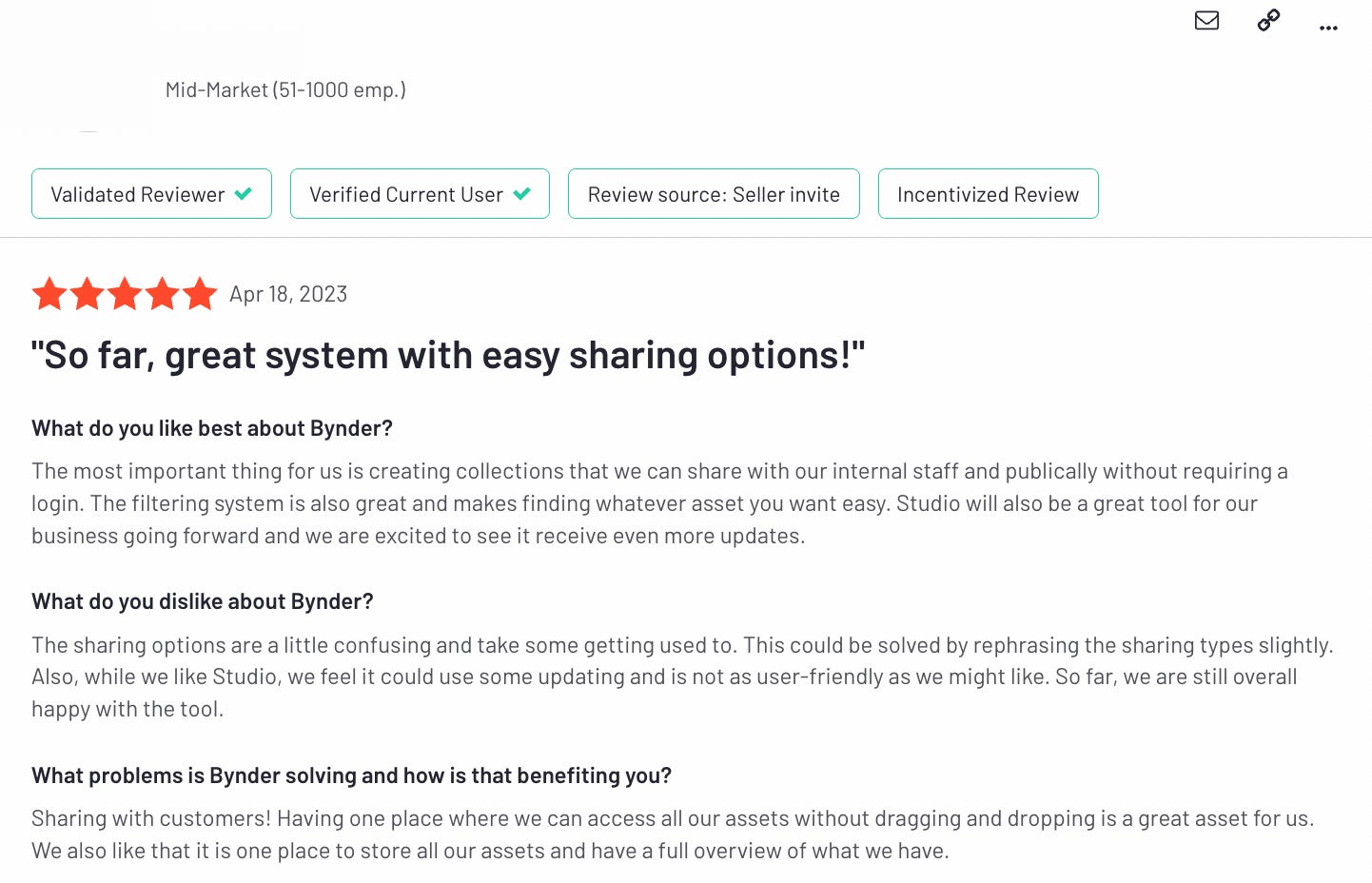 Read more Bynder reviews here.
Learn more about Bynder: 6 Bynder Alternatives: How Brandfolder & Other Competitors Compare
---
5. Adobe Experience Manager (AEM)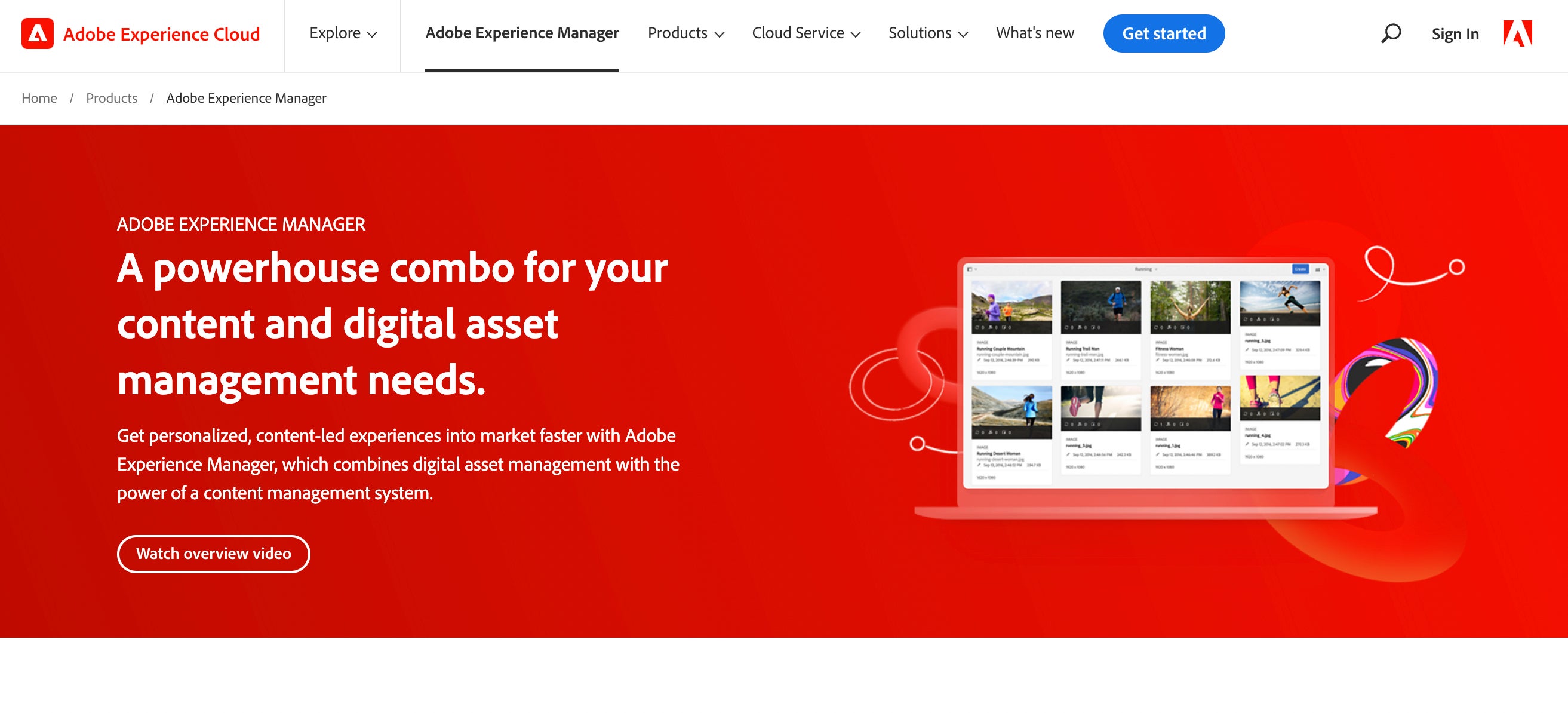 The last option on our list, Adobe Experience Manager (AEM), is unlike the other Frontify alternatives on this list — Adobe's solution combines digital asset management and content management software so you can manage the entire digital experience (from creating content to publishing, tracking, and expiring content).
We recommend AEM as an alternative to Frontify because its tools let you optimize and deliver brand content across all online touchpoints, so you can better control your brand identity and ensure cohesion across projects.
This solution appeals to creative agencies that are power users of Adobe Creative Cloud and digital marketing agencies that manage content for a large number of clients — but it's largely an enterprise solution. The pricing alone eliminates most small business users from the conversation, but the software is also highly complex and requires a technical onboarding team to implement.
Teams that already use Adobe apps and are deeply embedded in the ecosystem may prefer to use AEM and find the investment worth it, but otherwise, it's probably not the best fit (aside from the cons mentioned above, Adobe's DAM doesn't integrate with many other tools and isn't the most user-friendly).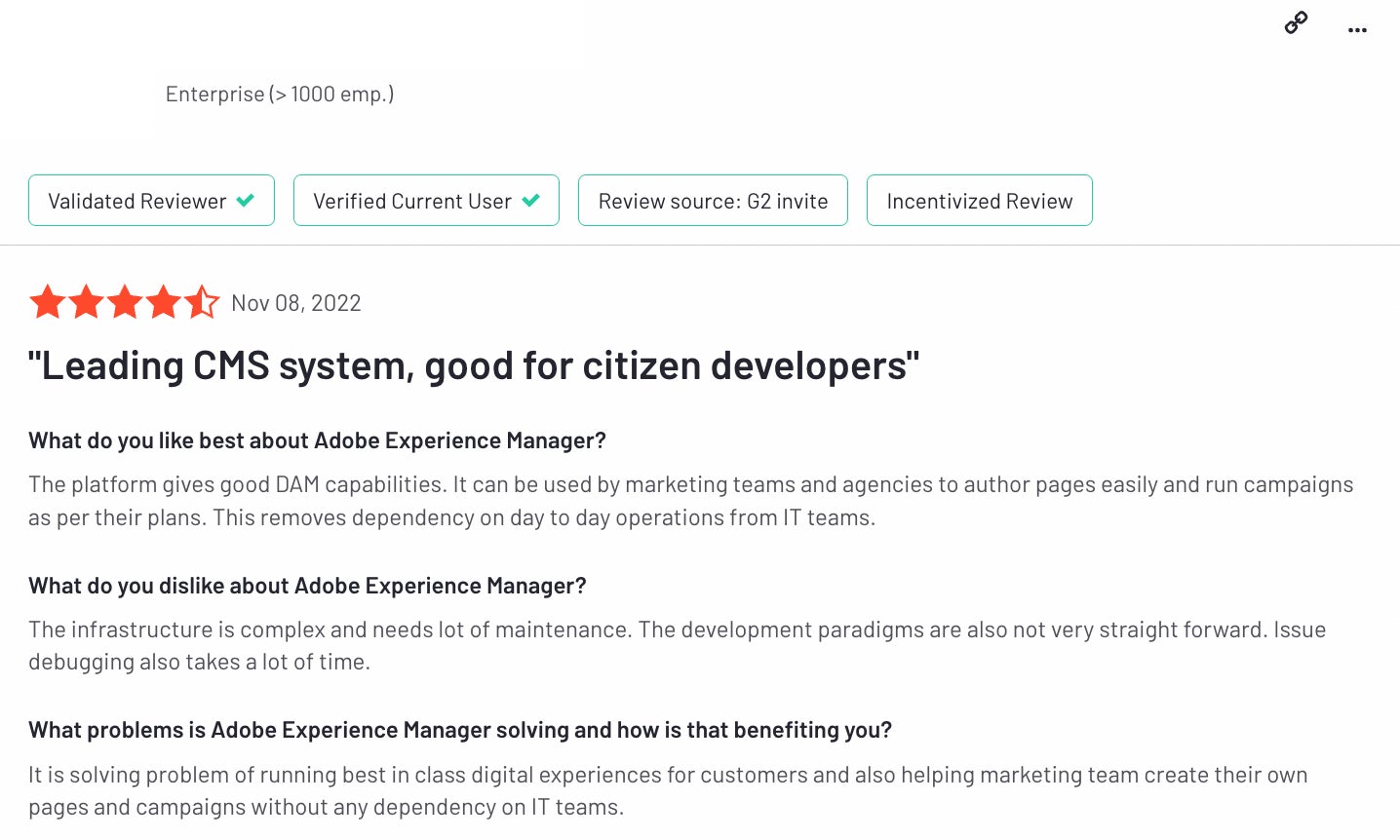 Learn more about Adobe's solution: Adobe Digital Asset Management: Reviews + Alternative DAM
---
Learn More About Brandfolder's Alternative to Frontify
Brandfolder is a great alternative to Frontify because our DAM offers:
Brand management features like Portals and Brand Intelligence (AI) to support distribution and maintain cohesion across projects.
Creative solutions like Content Automation and transformation tools to repurpose and optimize assets without designers' help.
A collaborative workspace to manage new projects, oversee creative content production, and plan marketing campaigns.
Customizable, shareable brand guidelines to save brand managers time answering questions and checking projects (and allow everyone to work more efficiently).
Integration options to connect the DAM with (any of) your existing tools and support user workflows.
Our DAM is designed for adaptability — you can choose exactly what you need from the DAM (and only pay for what you need) and update the solution as you go. This way, smaller teams can take advantage of these upgraded solutions and leverage our features to empower brand growth.
We're here to help you get started — talk with our team about DAM software and see if Brandfolder is the right solution for you.
Related reads: